Matt Crow: 'If there is one consistent story in these RIA rollups, it's that building them takes longer than anybody expects.'
Brooke's Note: Deep in Matt Crow's thoughtful and colorful commentary is a core question -- whether Goldman Sachs could have better spent $750 million in creating an RIA from scratch. It made me wonder what $750 million means to the New York investment bank. I looked it up. In the first three months of 2019, Goldman Sachs earned $2.25 billion on revenues of $8.81 billion, and that is a pretty good indicator of its earnings power. Its net earnings were $10.46 billion for 12 months ended December 31, 2018. So Goldman Sachs bought, with a little more than three weeks cash flow, what it took Joe Duran 15 years to build. For a company like Goldman, which has a sense of urgency about getting into the mass affluent market, that sounds like -- to Matt's point -- a pretty sensible move. Goldman lists about $10 billion of cash on its balance sheet.
Brand value is difficult to create, hard to measure, and easy to ruin.
Take the case of up-market Porsche and down-market Volkswagon; in the late 1960s, the automakers found themselves trying to develop similar cars. Porsche needed a replacement for the 912, a Carrera look-alike with a smaller engine and a cheaper price, and VW needed an updated version of its top-of-the-range (for Volkswagen) Karmann Ghia coupe.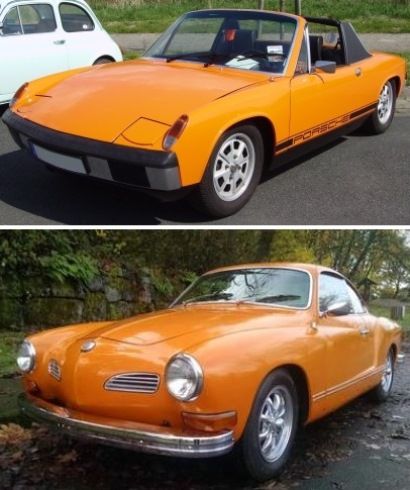 The two automakers combined forces to joint-venture what became the 914 model for Porsche and the new Karmann Ghia for VW . Since the bodies and powertrains of the two cars were going to be very similar, Porsche faced the balancing act of preserving its exclusive image while taking advantage of the economy of working with the maker of "the people's car."
The automakers resolved this conundrum by deciding that only the Porsche would be sold in North America. This marketing alchemy worked. While the 914 is not regarded as the best performing or most beautiful Porsche ever developed, it did become their best-selling product, by far, during its seven-year run.
Subsequent "down-market" Porsches like the 924 through today's 918 series have produced the sales volume necessary for Porsche to be efficient while maintaining the pricing power conferred by a premium marque.
This combination has produced higher margins for Porsche than other German automakers with a more consistent top line than the more upmarket strategies followed by rivals from Italy. If you do it right, extending your reach can support your brand, not dilute it.
Going for Gold
Some may wonder whether Goldman Sachs is putting its treasured name at risk by acquiring United Capital through its Goldman Sachs Asset Management (GSAM) division in a bid for the mass-affluent wealth management market.
We don't think so.
The opportunity of consolidating the wealth management industry is well publicized: A highly fragmented and inefficient community of small firms in need of effective ownership transition strategies.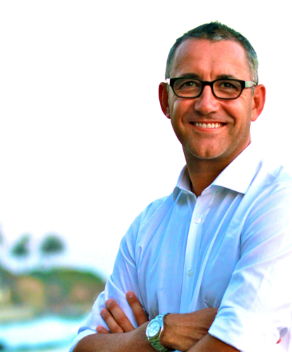 Several different approaches to this consolidation have emerged, not all of which would have suited Goldman. Some industry consolidators leave acquired firms with their own brands and SEC registrations, which theoretically maintains their sense of entrepreneurship.
But that also makes national marketing impossible, regulatory compliance more expensive and may not ultimately govern the ownership transition process reliably.
Joe Duran's approach was different: bring everyone under the United Capital brand and sell it, coast to coast, as a homogeneous wealth management platform with a local presence in nearly 100 markets.
If there is one consistent story in these RIA rollups, it's that building them takes longer than anybody expects. Duran worked on building United Capital for nearly 15 years.
Some things require scale that cannot be acquired in one lifetime, and that's where the CEO of Goldman Sachs, David Solomon, saw an opportunity.
David vs Joe
Imagine you're [Goldman CEO] David Solomon. You've got a really good job heading a global organization known for producing innovative financial products, outsized profits, and Treasury secretaries. See: Goldman Sachs banking on David Solomon to be a catalyst for more RIA-ifcation, getting hip with millennials, diversifying firm... and keeping bankers happy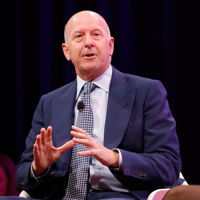 Your predecessor, Lloyd Blankfein, became a public figure by building Goldman in the wake of a crisis that took down several major competitors. But the financial universe never stops changing. Despite its high-brow successes, Goldman Sachs doesn't have much reach beyond the very wealthy.
Solomon inherited a business that did well on large and risky trades but needed to transition into an era that is more staid and regulated. In this environment, he's looking to bring Wall Street to Main Street.
The opportunities Solomon sees are not upmarket, they're mass-market.
Even as it celebrates 150 years of success as a powerhouse that profitably caters to the well-heeled, Goldman Sachs has plunged headlong into commercial banking, corporate cash management and even a branded credit card. So, it makes sense to prepare to court the mass-affluent through a wealth management advisory practice.
Goldman could have started from scratch, but buying United gives Goldman an established platform for outreach to the RIA community to seek other acquisitions, which it will undoubtedly begin to do.
A bit thin
So, what does all this mean to you?
It has been suggested that the $750 million Goldman paid for United represents something on the order of 18 times EBITDA or earnings before interest, tax, depreciation and amortization.
The actual multiple isn't public, but given United Capital's AUM of $25 billion, total revenue including management fees should be between $200 million and $250 million on an ongoing basis.
A multiple of 18 times EBITDA suggests an EBITDA margin in the mid-teens to just over 20%. That's a bit thin, so perhaps Goldman Sachs sees opportunities for margin enhancement that buy-down the multiple.
At a 30% margin and midpoint revenue estimate of $225 million, Goldman would have only paid 11 times EBITDA. On a pro-forma basis, at least, that makes more sense.
In any event, Solomon probably didn't reach his bid on a spreadsheet – at least not looking at United Capital on a stand-alone basis. The opportunity is to get a substantial but manageable RIA with consistent branding and systems across a national footprint that puts Goldman Sachs in a position to test the platform and grow it accordingly.
Plus, the deal comes with Joe Duran. United Capital is Duran's accomplishment, but Duran's accomplishment is now Goldman Sachs's missionary effort.
Goldman will need a front-man to pitch their narrative to skeptics and prospects in the RIA community. Duran will have more credibility than someone who didn't grow up in the independent channel.
Wire-House 2.0... Not
Some of the early commentary on the deal muses that Wall Street money is sucking another example of entrepreneurship into the machine.
I disagree.
If Goldman just wanted to build a new mass-market wirehouse to push investment products, they could have paid much less for many, many broker-dealers with far more FAs than United Capital.
All signs suggest that Goldman is looking for distribution for existing GSAM products (no doubt to upper end clients of United) and also to develop new ones for the more typical mass-affluent client. But this is not simply a distribution play.
The decision to do this through a fiduciary practice suggests that this isn't about Wall Street infecting the RIA community, but that RIA culture has finally come home to infect Wall Street.
If Goldman puts its might behind the effort and builds a national brand investment advisory practice, it will be a game changer.
Almost lost in the Goldman/United deal was that AMG recently announced their first acquisition (Garda Partners) in a couple of years. And, it was just earlier this month that a rebooted Hightower announced a plan to grow through investments in new RIAs. See: AMG is suddenly among the RIA roll-up elite after the Baker Street deal pushes it past $25-billion of AUM
With AMG back in the game and Hightower muscling in on Focus Financial's territory, the Goldman Sachs deal suggests that buyer competition is going to be heating up in the money management space – much to the benefit of sellers.
It further suggests that RIAs seeking an exit through a consolidation strategy are going to have a number of options depending on their perspective and needs.
Even if you'd rather stay independent, stay tuned. As we all know, an option has value, even if you don't exercise it.
---
Matthew R. Crow is the president of Mercer Capital and leads the Investment Management Industry team. He is also has broad industry experience in insurance, real estate investment ventures, and technology companies accumulated by working with hundreds of client companies during his tenure at Mercer Capital.
---
---
Mentioned in this article:
---
---
---
Jamie McLaughlin
I concur with Matt that this is distinctly not a Goldman distribution strategy. They can certainly add meaningfully to the array of investment manager options available to United Capital clients particularly with alternative investments, but very, very few of United's predominantly mass affluent clients would be eligible for Goldman's alts products as they're currently structured. I suspect Goldman recognizes the opportunity for serving mass affluent and HNW clients is massive, both the demographic opportunity and the relative pricing power to serve the mass affluent/HNW segments vs the price-sensitivity of the UHNW and family office segments. United provides them a fine beachhead. N.B.: AMG's acquisition of an equity interest in Garda, an alternative fixed income manager, not a wealth management firm, does not imply their former affiliate, AMG Wealth Partners, is back in the wealth management acquisition game.
Jim McDermott
An excellent article. Thanks for sharing your analysis and point of view on a surprising acquisition. Will be interesting to see how things play out.
gail graham
Good article! The value of a consistent client experience and common brand (which is more than a name, it's a shared vision, ethos and in the case of UC, truly a mission) is huge. I've never understood roll-ups - so 1999, if you ask me. I also think Goldman sees the magic in the financial life management experience. Hottest trend in wealth management for the next gen? Financial wellness - and Marcus was already on that hunt.