What's wrong with this branding picture? Goldman Sachs takes a limo ride to the mass affluent market by flashing big cash for United Capital
Will Goldman Sachs pay 18-times EBITDA for your RIA? No, but Goldman's United Capital buy suggests the consolidation winds are shifting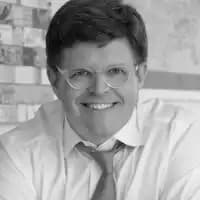 Matt Crow: 'If there is one consistent story in these RIA rollups, it's that building them takes longer than anybody expects.'
---
---
Mentioned in this article:
---
---
---
Jim McDermott
An excellent article. Thanks for sharing your analysis and point of view on a surprising acquisition. Will be interesting to see how things play out.
Jamie McLaughlin
I concur with Matt that this is distinctly not a Goldman distribution strategy. They can certainly add meaningfully to the array of investment manager options available to United Capital clients particularly with alternative investments, but very, very few of United's predominantly mass affluent clients would be eligible for Goldman's alts products as they're currently structured. I suspect Goldman recognizes the opportunity for serving mass affluent and HNW clients is massive, both the demographic opportunity and the relative pricing power to serve the mass affluent/HNW segments vs the price-sensitivity of the UHNW and family office segments. United provides them a fine beachhead. N.B.: AMG's acquisition of an equity interest in Garda, an alternative fixed income manager, not a wealth management firm, does not imply their former affiliate, AMG Wealth Partners, is back in the wealth management acquisition game.
gail graham
Good article! The value of a consistent client experience and common brand (which is more than a name, it's a shared vision, ethos and in the case of UC, truly a mission) is huge. I've never understood roll-ups - so 1999, if you ask me. I also think Goldman sees the magic in the financial life management experience. Hottest trend in wealth management for the next gen? Financial wellness - and Marcus was already on that hunt.