Jud Bergman: We expect ... flat top line revenue for a period of one to as long as three years.
Brooke's Note: Ever since Envestnet acquired Yodlee four years ago, advisors, journalists and Wall Street analysts, alike, have struggled to understand the gleaming Silicon Valley asset. It defied analysis draped as it was in talk about financial wellness, big data and the dawn of artificial intelligence. All we knew was that Yodlee was not kicking butt as far as any direct earnings contribution was concerned. Typically plain-spoken Envestnet CEO Jud Bergman used fancy speak that shed little light on its direction. The head of Yodlee, Anil Arora, was mostly downright ivory tower in the words he used to describe his unit. Now that Arora is out the door and Stuart DePina is Yodlee chief, the change is wildly palpable. Not only do we know what DePina needs to fix, but how he plans to do it and during what kind of a rough time frame -- it won't be tomorrow. The short-term lowering of expectations about both Yodlee (and MoneyGuidePro) also resulted in a lower share price. But maybe shares should have climbed. Yodlee's challenges are now out in the open, and that's where Bergman has a history of overcoming them. It's a retail investor, low-margin, data cornucopia that Envestnet acquired to turn into a supplier of high-margin advisor data. Now that Bergman and DePina, two proven talents in advisorification have taken charge, Yodlee's best days may be ahead for RIAs.
Envestnet achieved a clean break with Anil Arora February and came clean with Wall Street on May 8 in a telling analyst call that revealed what sort of overhauls Yodlee needs under its new chief.
The CEO of Envestnet (ENV) undertook the unpleasant task of spelling out exactly what's keeping his firm from realizing getting ROI on the data aggregator his firm paid nearly $600 million for in 2015.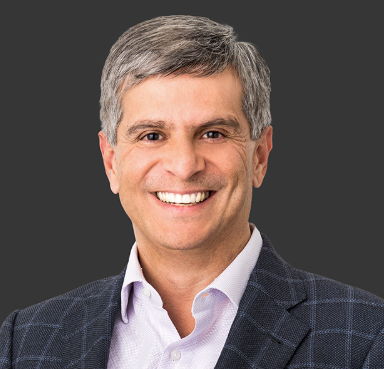 On Tuesday (May 7), the stock traded at about $71 a share. Immediately after the May 8 earnings and conference call, it fell to a low of $69.57 before rebounding to close on the day at $71.33. Shares have been stuck below $70 ever since.
In trading yesterday (May 20) shares slid again at the open to $66.49 before climbing back to close at $67.13--still well off the 52-week low of $46.57, but also off sharply from the 52-week high of $72.67.
On the call, Bergman acknowledged his firm is playing catch-up in both the quality and quantity of data beneficial to financial advisors -- and accessible to software developers.
In theory, Yodlee can bring together data from all custodians to create a single virtual account. But in reality, Bergman revealed that the purity of the data from uncooperative custodians is less than ideal. Some banks and brokerages don't provide direct feeds necessitating screen-scraping, technology experts say. That data can be out-of-date and lacking granularity.
"For the held-away data--that data that's not from the 80 or 90 largest custodians, but is at a variety of banks and other financial institutions--we are ...now applying machine learning and applying our own data reconciliation and data normalization techniques," he said.
These data cleansing efforts boosted data accuracy to the low- to mid-90% [accuracy] range, "which is a significant improvement from where it had been," he said. Bergman did not say where the previous quality baseline stood.
Taking the reins
The admission of dings in the Yodlee armor comes after Bergman's first bitter pill -- seeing Yodlee CEO Anil Arora to the door. On March 1, Envestnet replaced Arora with Stuart DePina, chief executive of Envestnet data and analytics.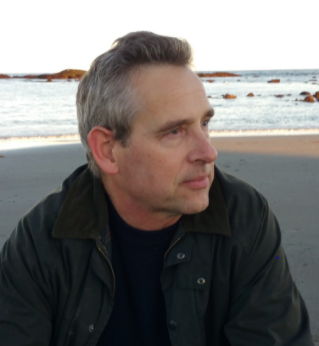 Arora had been with Yodlee since 2000, a year after it was founded. Under his watch, Yodlee became a pioneer of data aggregation, which led to a $75 million IPO in Oct. 2014. It priced at $12 a share, the midpoint of the expected $11 to $13 a share range, putting a $340 million price tag on the company.
Envestnet stepped in to buy the firm the following year for double the IPO price, estimated, at the time, in the range of $660 million in cash and stock equivalents. See: Envestnet buys Yodlee and its treasure trove of 'permissioned' data by selling its vision of the future of financial advice
Wall Street groaned back then, sending shares down 35%. See: Envestnet stock skidded 35% -- so will it force a rethinking of the Yodlee deal?
After that, Arora never quite accomplished creating enough profitable ways for Yodlee to drive earnings. His Silicon Valley approach is different than Envestnet's DePina, says Pete Giza, chief product officer of AdvisorPeak.
Arora might have been too eager to build another product. A more pragmatic DePina is the right man to maximize Yodlee for the 100,000 advisors in the Envestnet universe, he says.
"Stuart is intelligent, somewhat conservative and won't give up. He's willing to take the longer road to get to the ultimate destination. He's the right guy for the long haul," Giza explains.
"If you're looking for a Silicon Valley comparison, it's the model of build it up fast and flip it fast. Envestnet is out for world domination in the long run. And that requires patient intelligence and strategy," he adds.
"I think what happened speaks largely for itself," says Joel Bruckenstein, founder of the T3 conference.
"The guy from Yodlee is out and Stuart is in charge. Stuart's only been there for a month. He can't go in like a bull in a china shop. He's got to evaluate and find out what wasn't working and figure out the plan to fix it." See: Jud Bergman remakes Envestnet into two units and Bill Crager and Stuart DePina will head them as Anil Arora exits
Now that Bergman, and Tamarac veteran DePina have taken the reins, a more radical approach to transparency has been the first order of business.
Improving win rates
During the conference call, William Blair analyst Chris Shutler zeroed in on Yodlee, and Bergman let it all hang out.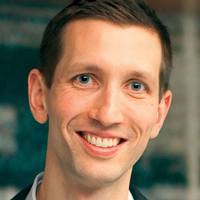 "Can you talk about the progress you've made with APIs and making it a lot easier for developers to work with Yodlee and how confident are you that you can, kind of meaningfully, improve your win rates with FinTechs?"
Bergman said the firm is making sure advisors can bore into the Yodlee data aquifer without breaking their drill bits.
"...We're continuing to make significant investment in the data and analytics business and the Yodlee platform," he said. "We're focused on that and have been for the last several years.
"What we are working and investing in, is making the functionality available through API's, so that the developer community can more easily access the capabilities of the data aggregation platform."
Since Envestnet's purchase, of Yodlee, new superstars of data aggregation have sprouted from the Silicon Valley firmament -- including Plaid and Quovo -which have the APIs that modern users love. See: Plaid, valued at $2.65 billion, makes $200-million snack of Quovo -- albeit defensively -- and creates Yodlee super-foe
Bergman said he expects the Yodlee API improvements to help the firm make progress with developers who can build software that runs on its data.
Indigestion
Analysts also wanted to know about efforts to integrate other deals. The Envestnet CEO has far more on his plate than Yodlee.
Then, this past March, Envestnet pushed its debt past the dreaded three times equity ratio to buy legacy financial planning firm PIETech, known to its customers as MoneyGuidePro. The deal cost $500 million, plus another $30 million in executive retention bonuses. See: A perfect storm of factors -- including 'code' and 'annuities' -- made Jud Bergman pay Bob Curtis $500 million for MoneyGuidePro, plus $30 million to keep the MGP crew around a few more years
Bergman, referring specifically to FolioDynamix, said integration could take up to three years and would impact revenues.
"Just to remind everyone that, when we do a consolidating transaction, we expect there to be essentially flat top-line revenue for a period of one to as long as three years while we consolidate and then convert onto the investment platform," he explained.
Bruckenstein sees the same issue with MoneyGuidePro. See: Jud Bergman defines 'stupid' and post-'stupid' eras at his firm after Raymond James analyst dares to unearth the Yodlee question
"I think they're trying to set up expectations and it does take time to get this stuff done. If I'm them, I'd rather under promise rather than over promise. But they are a big organization, and it's not like you can flip a switch," he said.
It's likely that Envestnet could wrap up its integration even sooner than three years, says Bill Winterberg, of FPad, which also provides marketing consulting for Envestnet.
"To me, three years seems to be a reasonable, but perhaps a bit conservative, to fully integrate MoneyGuidePro," he said.
"MGP is an entirely separate and different coe base than the Envestnet and Envestnet | Tamarac platforms, and to fully benefit from the combination of functionality of all the platforms, I would assume that significant changes and/or updates will need to take place over the course of a few years for all platforms to be fully integrated."
Focus on wealth
Yodlee, itself will be a piece of work.
At the Envestnet Advisor Summit earlier this month, DePina told attendees that Envestnet will spend nearly $125 million in total in 2019 "to transform the ways advisers are using data," according to Winterberg, who said he was under the impression the bulk of that investment will go toward Yodlee.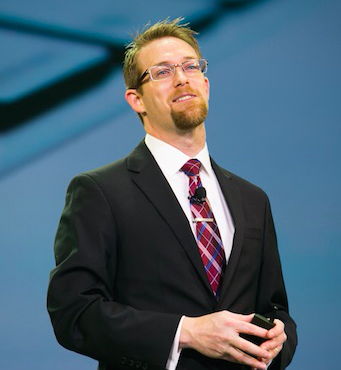 "I assume that includes significant enhancements to the quality and volume of data transactions processed via Yodlee technology," he explained.
Bergman added: "We're focused primarily on the wealth management segment for data--wealth advisors, wealth managers, asset managers. But we are expecting that, with the improvement on the API layer, we will be become more competitive within credit and within the FinTech.
"We expect that will be an ongoing investment and we expect to get some results later this year from that," he added.
And at the end of March, Yodlee's data aggregation platform supported more than 24 million active users -- mostly end-use consumers who generate razor-thin margins.
Advisors want this data and better yet, they are willing to pay top dollar, Bergman says.
"There is tremendous appetite for this data. We have a very good challenge in that some of this is readily available and is disseminated to the clients of Envestnet and Yodlee on the platform side--so it comes with the platform.
"But there are some opportunities to do some more customized and frankly more valuable and deeper analytics and we're able to do that as well, whether it's for asset managers or insurance companies broker dealers banks are RIAs."

---
---
Mentioned in this article:
---
---
---
Jud Bergman
This article incorrectly implies that Anil Arora was terminated from his role, which was not the case. Anil was a very valued member of our management team and his contributions in bringing data and analytics as a core discipline into Envestnet is greatly appreciated. We are also grateful that Anil has accepted a position on our board, where he will continue to add value to our company and shareholders.