News, Vision & Voice for the Advisory Community
The Omaha, Neb.-based custodian swears it still has RIA backs on 401(k)s; Vanguard takes half of inflows Q1; USAA's orphaning of its investors is still on track to giant shareholder returns for the buyers
May 2, 2019 — 4:36 PM by Brooke Southall
TD Ameritrade punted its 401(k) machinery over to Broadridge but not all of its 401(k) business got the boot.
It took CEO Tim Hockey several gulps of air on April 25 to explain to befuddled Wall Street analysts on a call exactly where his firm now stands with serving the retirement business. 
One analyst asked: "What specific business is that you are exiting or selling?"
Hockey: "We're remaining in what we call TDARP, which is our business providing..., helping RIAs provide retirement plans for RIAs. [W]e are going to have Broadridge help us with some of the backend servicing."
The problem with keeping it all in-house was that the business was unwieldy and undersized, Hockey explained.
"It's something that we had been sub-scaling," Hockey continued. "It was a bit of a bolt-on. It was something that we want to continue to be able to offer to our RIA clients. But when Broadridge came to us and made an offer, because they are a much larger player, to be our supplier inside that stack, we thought this is a great opportunity to focus on the business a little bit more."
TD Ameritrade announced the launch of its TD Ameritrade Retirement Plan at its 2014 national RIA conference, and it is not being withdrawn -- mostly. See:  TD Ameritrade launches a 'Goldilocks' 401(k) approach aimed at competing with big wolves -- like Fidelity and Schwab
TDARP is a program that bundles administrative and record keeping services for RIAs who want to manage employee-sponsored retirement plans. Advisers still have access to an investment menu: all the stocks, mutual funds and ETFs available through TD Ameritrade.
---
Vanguard shows it doesn't need lowest fees to dominate; surges like Secretariat
Undercut from all sides on fees, Vanguard Group might have been expected to falter, having recently wobbled. See: Vanguard's asset machine wobbles under Abby Johnson's withering pricing assault, but Fidelity's new cost-cutting front aimed at advisors is proving more lethal for BlackRock
But instead the Malvern, Pa. giant seemed to get a shot of adrenaline. It surged ahead by adding $62 billion for the three months ended March 31, according to the firm's figures.
Vanguard already owned about 25% of the total ETF and mutual fund asset pie, but now it has more after it took nearly 50% of the first quarter's $136 billion of inflows. 
"Honestly, it's not that unusual to see Vanguard dominate like this, which is kind of astonishing," said Morningstar Inc. analyst Kevin McDevitt to Jeff Benjamin of InvestmentNews.
True that.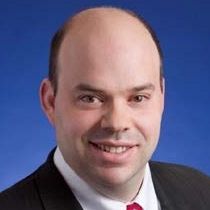 Fees on iShares non-Core ETF's run from 15 to 80 basis points and average 52. The fees on fixed-income and smart beta ETF's rise as high as 50 basis points. Fees on the Core ETF's range from 5 to 25 basis points, 25 being the fee for Core Allocation ETFs. See: An advertiser's-eye view of what the new-look FPA looked like in Seattle.
Other than those funds, Core fees generally stay in the single digits. Vanguard's average ETF expense ratio is 12 basis points, and the bid/ask spread for trading its ETF's is a few pennies a share, according to Vanguard's website.
Meanwhile rival BlackRock's shares hit a high of $549.43 on Feb. 1, 2018 and closed today at $479.
Asked just what Vanguard is doing right, Todd Rosenbluth, head of ETF and mutual fund research at CFRA, said the firm is showing it doesn't need the lowest fees to dominate. See: Vanguard Group Makes Big Move on RIA Custody by Ending Commissions on 1,700 ETFs in Bid to Become Walmart of Financial Services
"Vanguard is not the cheapest among ETF providers, but their asset allocation products are among the cheapest and they have sufficient liquidity to generate a strong following in the wealth management space."
Asked what he meant by "asset allocation products,"  he said it's not model portfolios but broad index funds. Not that Vanguard isn't winning plenty based on price, he adds.
"Vanguard has the stronger first quarter among ETF providers, as it did not experience the outflows in January that hurt iShares, and it has benefited as mutual funds investors have increasingly embraced lower-cost index-based mutual funds."
The exception-to-the-rule shining light among active mutual fund managers was American Funds from Capital Group, which added $2 billion -- continuing a trend. See: Capital Group miraculously recovered after deep 2008 dive but RIA help may get No. 2 American Funds through the next downturn under new CEO
---
Victory Capital cruises to victory, setting solid date to co-op USAA franchise, brand included, without ever settling an auto claim; Shares surge
Victory Capital Holdings, Inc. acquisition of USAA Asset Management Company is on target and will close July 1, 2019.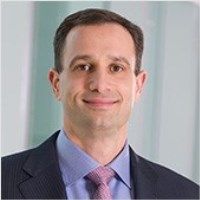 The Brooklyn, Ohio firm originally signed a letter of intent in early November to buy the insurance company's financial advice and planning services franchise, with $70 billion of AUM.
It includes USAA's mutual fund and ETF businesses and its 529 college savings plan.
On April 22, it firmed up the deal even as it admitted a larger deal fell through -- and it sent shares up to $16.44 today. The shares traded at $7.99 just before the USAA deal was signed. Its market cap now stands at $1.1 billion, up from about $500 million.
But Victory gets something more than assets and a hallowed brand, says Victory capital chairman and CEO David C. Brown.
"It will also significantly expand our distribution platform to include a direct channel for USAA members. This is a tremendous opportunity for us, and we are extremely excited to welcome this business onto our platform."
Victory will still need to prove itself to USAA holders of USAA-branded investment management. A previous RIABiz article on Victory buying USAA has collected scores of comments from alarmed investors. See: Victory Capital to pay $1 billion -- of mostly other people's money -- for USAA mutual funds and use of its sweet brand-- Victory who?
---
Related Moves

Discount brokers are facing myriad issues as trading fees continue sliding to zero, causing TD's board to seek a more RIA friendly CEO
---

The CEO broke the TD promise never to compete with RIAs, took it back and got sent packing
---
---
---
Share your thoughts and opinions with the author or other readers.
---