Source: 'Joe [Duran] did everything he could to avoid this.'
Brooke's Note: The people in the RIA business observing Joe Duran's sale of United Capital fall into two camps. The first camp is on on the Duran bandwagon and they are gushing with pride. They are exulting about how he took an idea and turned it into $750 million in 15 years, with a nice $75 million-plus capital gain bonus for his troubles. Better yet, they say, he is bringing all RIAs along for the ride by creating a very gilded comparable. Goldman Sachs knows how to do due diligence after all and it's paying a solid price. In a world of aging RIA principals with succession woes, fat multiples are good news. The supreme optimists take it one step further. Joe Duran will complete a reverse merger of culture, converting the world's most bare-knuckled capitalist into an investor-first financial Amazon that serves a world of neglected mass affluent investors the way Marcus does. The second camp really wonders whether Joe Duran overreached on Dream AAA and settled for Dream B. Dream AAA had Joe ruling two RIA worlds -- the first was the national RIA. See: Why Joe Duran believes that classic RIA firms face extinctionThe second was RIA technology that plans a life. We know the scope of Dream AAA because Joe preached it all these years. But Joe's push to be a fintech star was a big risk that forced him to divert his focus and capital toward FinLife. But it may not yet be producing a return -- at least as far as Joe's backers are concerned. So yes, the glass seems half empty to the second camp who see a such a big dream turn into sale to a Wall Street firm that barely bothers to mention the aquiree's CEO and founder in its PR release about the deal. So time will tell. Maybe the reason Duran never mentioned selling out to Goldman Sachs as his objective in hundreds of speeches and interviews all these years is that he simply didn't believe he could accomplish it. In that case, maybe he pulled a rabbit out of a hat by making United Capital into a Goldman Sachs Asset Management morsel. But it still feels like a big detour en route to a national RIA.
Joe Duran achieved his goal -- and an RIA business milestone -- by selling $24 billion of AUM for $750 million to Goldman Sachs Asset Management, but it's a bittersweet consolation prize far short of his ambitious vision. Now, his own future is hanging in the balance.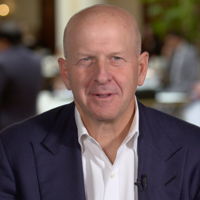 The CEO and founder of United Capital Advisors finally settled on a deal with the Wall Street powerhouse's wealth management unit after abandoning his goal of seeking a white knight short-term and an IPO longer term, sources and earlier press reports say. See: Goldman Sachs readies splashy RIA retail debut as it (likely) adds $24-billion United Capital to $35-billion AUM Ayco for $59-billion 82 office behemoth; months after buying RIA lure from S&P
"Joe did everything he could to avoid this. Joe was trying to a deal somewhere else," according to the CEO of a multi-billion RIA who is familiar with Duran's futile effort.
A source, who asked to remain anonymous to speak candidly, says Duran's choice of buyers was hampered by the estimated 90% control he'd already relinquished to generate growth capital since inception. The big winner may have been AMP, which invested "tens of millions" in 2017. See: United Capital begins recapitalization and continues repeopling exec ranks -- both prompted by asterisked $6.9-billion of 'contracted' assets
Duran's ownership stake of United Capital dwindled to between 7% and 15%, although he tells InvestmentNews that it's between 10% and 20%. When Duran sold his first rollup to GE Asset Management in 2001, he had a 15% ownership stake, which netted him $13 million dollars.
Ultimately, United Capital's owners wanted a quicker payout, and Duran's hands were tied.
Goldman Sachs surfaced as the high bidder. "The top-dollar buyers are the strategic buyers like a First Republic or a Goldman Sachs. The difficulty for RIAs is that we're supposed to be independent," the source said.
In other words, the best way for an independent RIA to get top dollar is to sell itself back to Wall Street and hazard the loss of much of that independence, control of destiny and brand identity.
Et tu Goldman?
Goldman Sachs declined to comment through spokesman Patrick Scanlan on a number of questions sent earlier by email. But its press release barely acknowledges Duran and gives little indication of how he'll fit in.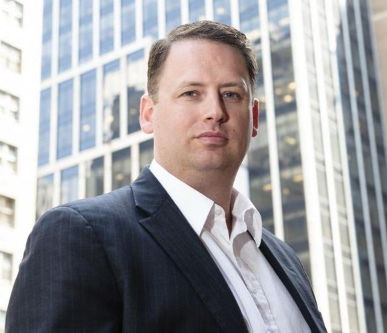 The release only states that Duran will join Goldman Sachs "as part of the transaction."
Asked his standing at Goldman by InvestmentNews, Duran said only that he comes in at "senior levels."
Goldman diminished United Capital in its deal release in other ways, as well. David M. Solomon, Chairman and CEO of Goldman Sachs characterized United Capital as a sub-subsidiary to existing subsidiaries -- Private Wealth Management and Ayco.
"We have a leading wealth management franchise, driven by our preeminent Private Wealth Management and Ayco offerings, which will serve as a cornerstone of our business as we execute on our long-term strategy to offer clients solutions across the wealth spectrum," Solomon said.
If anything the Goldman release stokes the darkest fears about Goldman's intentions to use the old Wall Street playbook: Use staffers in urban and suburban branches as a means of selling high-margin investment products cooked up in the tall buildings of New York.
"United Capital will help accelerate this strategy by broadening our reach, allowing more clients to access the intellectual capital and investment capabilities of Goldman Sachs," said Solomon, in the prepared remark.
In a Citywire interview, Duran dismisses the idea that he will allow Goldman Sachs to pressure United Capital's advisors.
"There will be no product pushing at all,' he told the British publisher hours after Goldman Sachs confirmed that it would buy his $25 billion RIA. "It is not any part of this discussion."
Citywire declined to press Duran on how he defines "product pushing" and how his comments square with Solomon's assertion that UC's end clients will get more GSAM "investment capabilities."
Fading glory
One executive at an RIA vendor who asked to be unnamed doubts either Duran or the United Capital brand will last long.
"I would imagine that once Joe leaves they will collapse those two businesses together. Ayco clearly has more well known brand so maybe go with that."
Goldman Sachs acquired Ayco in 2003 when it had about $4 billion of assets and it is viewed in the industry as a successful acquisition. Now at $35 billion, it may be ready for its own grander destiny, says one RIA executive not for attribution.
"Ayco is very important to GS because it allows them to cover (and control) the C-suite of public companies," the executive adds.
"These are the people who then hire their investment bank. Ayco does the tax and reporting work for the execs along with asset management. You could envision them having top execs covered by Ayco Family Office and Goldman Sachs Private Wealth Management, then next rung down by Ayco advisors, and more junior employees by United Capital.
"Then any self directed client can use Marcus. Goldman has an employee mindset so they like that United Capital and Ayco advisors don't tend to focus on asset management and thus the back of the house will do the port construction." See: As Goldman Sachs' badly kept secret about branding an advice robot leaks out, Goldman-watchers see contours of Lloyd Blankfein's grand if 'scattergun' virtual advice strategy take shape
The Bright side
Prominent industry players say it is important to look at the Goldman/United Capital deal on the bright side, much like the Financial Engines purchase of Edelman Financial, or the Focus IPO. See: Ric Edelman's RIA empire to merge with legacy The Mutual Fund Stores in $3-billion deal that takes Financial Engines private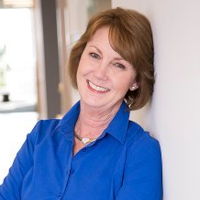 "While this is not the finish line, getting to a meaningful point of reflection like this for Joe and his team I'm sure is very rewarding and many of us in the industry today say 'Congratulations" to Joe and the team,' says Shirl Penney, CEO of Dynasty Financial Partners, in an email.
"Over the longer term I think it will be a nice data point on the timeline showing the growth of RIA space as an important inflection point that further helped accelerate the movement." Dynasty undergirds RIAs with combined managed assets of about $35 billion.
A former United Capital executive who owns shares says that Goldman Sachs and Duran are likely to get along just fine in bringing wealth management to the masses on a grand scale.
"I'm an optimist on this deal," says Gail Graham, principal of Graham Strategy LLC and former United Capital chief marketing officer.
Matt Crow, president of Mercer Capital, says he shares some of Graham's optimism but that the deal's success may hinge on whether Goldman Sachs gets Duran's value to the proposition.
"I'm very interested to see how Goldman uses Joe Duran," he says. "He would be a great spokesman for Goldman Sachs to reach the RIA community and recruit more firms. I don't know if GS will use that or if he's just going to stay through a consulting period."
Selling Goldman
Having United Capital advisors selling Goldman Sachs investment acumen might work better than it sounds, Crow says.
"Are GSAM products a good fit for the mass-affluent types that a United Capital services? Maybe for a sub segment of them," he writes in an email.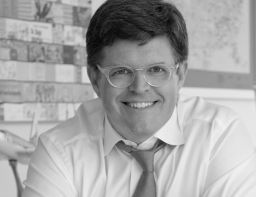 "I think Solomon is trying to distribute the GS brand to a much broader audience - hence Marcus - so having an RIA-styled platform in-house makes sense. I do not think this is an example of going downmarket, nor do I think Goldman risks cheapening their name."
Marcus is the Goldman Sachs' online bank with $47 billion of global assets that was moved under the wealth management umbrella at the firm in preparation for cross-selling.
The investing process at United Capital is decentralized with some firms using corporate model portfolios and many partner firms acting as their own chief investment officers.
"The other way assets are managed is through local United Capital offices," United Capital reports on page six of its ADV2.
"For local office management, United Capital's Locally Managed Investment Subcommittee provides oversight of each IAR with respect to their investment portfolio decision-making."
That said, RIAs live and die based on the ability of their principals' ability to go way past acumen in investment management and show personal concern and heart -- something alpha predator Goldman Sachs is not known for.
That's where Duran comes in, hopefully, Graham says.
"Nobody has a heart as big as Joe Duran," she says. "He has a huge heart. I'm going to bet on him. I hope his huge heart wins."
Indeed, for all the X's and O's in this $750-million merger, it could come down to how Goldman applies the talents and heart of the United Capital founder, Crow says.
"It seems to me that not utilizing him would be squandering an opportunity."
Graham counsels to look more at the fact that Solomon is front and center in the release as the larger data point of his determination to make the deal work in a way that transforms Goldman from a niche provider to the very rich to a more mainstream one. (She adds that if Solomon simply wanted distribution he could buy a big brokerage force much more cheaply.)
"He has skin in the game," she says.
Paradise lost
Duran would have preferred preparing for an IPO.
Duran told Financial Planning's Charlie Paikert in January that a "very high likelihood" existed a private equity firm would become his new capital partner.
The United CEO went on to tell the FP senior reporter that a new investor would, ideally, be a firm that would take a big stake in United, "cut a check for hundreds of millions of dollars, and say, 'Keep on doing what you're doing and let us help you do it quicker.'"
He wanted bridge capital to buy time to allow him to finish his mission--getting his RIA rollup to critical mass, which would give him a shot at duplicating Focus Financial's feat--an initial public offering.
An IPO promised to put his RIA brand in lights, guarantee his job as CEO and reward him with a huge payout. It would have also allowed him to continue building his "fintech" startup, FinLife, after getting a solid launch on a $30 million investment. See: United Capital begins recapitalization and continues repeopling exec ranks -- both prompted by asterisked $6.9-billion of 'contracted' assets
Reports are all over the map about how FinLife is faring, though most agree it is a United Capital albatross for now. That said, ECHELON Partners CEO Dan Seivert valued it at $260 million, in his interview with WealthManagement.com.
But an IPO just wasn't in the cards, Duran conceded in the Paikert interview.
"If we were to IPO, I'd like to do it as a multi-billion company and I know we're not there today."
---
---
Mentioned in this article:
---
---
---
Pete Stecher
nice analysis and reporting Mr. Duran grand dream may not have come to fruition but walking away with $75 million cold hard cash silver medal consolation prize really not so bad right
Jeff Spears
Money wins again. When Advisors break away money is always at the top of their list. Unfortunately the client seems to be lower on the list. Goldman can address the money but is not so good with putting the client first.
Your Future RIA Industry Leader
United Capital has major cultural wars going on with infighting over territories. Joes foray into Finlife caused the likes of Mariner, Creative Planning, and Mercer to eat their lunch. As Goldman institutes the Ayco compensation model, the few next gen advisors that are good (there are very few) will run with their books. It's an easy conversation to have. Just have clients watch the Big Short as a quick reminder that Goldman is a luciferian and odious institution.
Yaakov Kuhlsky
Joe is a true trailblazer worth congratulating on a tremendous accomplishment. But ultimately he will write a 4th book, keep going on CNBC, and keep telling his rags to riches success tale we all know by heart (no Gail Graham humdrum pun intended). The real story here is the comedown and ramifications for United and the people who are not Joe Duran
Mr. J. L. Livermore
Mr. Southall, At the influence of my great great grandchildren, I am inclined to use my Cookie Monster voice to capture the GS moments of bliss. Cookie Monster impersonation starting now - "mmmmmmmm mmmmmm me love cookie! Mmmmm (cookie ravishing sounds) mmmmmm me love.... "Uni..." (more cookie ravishing sounds)" ted" mmmmm cook... mmmm "Capi..." mmmm (crunching sounds) "tal." Had to be said. JLL
---