Thomas Peterffy is building on his legacy by creating a bold RIA strategy at Interactive Brokers.
Brooke's Note: The biggest players in the RIA business are the four largest RIA custodians, and they seem to defy disruption. Fidelity, Pershing and TD Ameritrade have all increased marketshare but mostly things have remained static for 20 years, with Schwab as king. The easy explanation for such stasis is that RIA custody is a scale business and experience matters. Most market entrants in the past couple decades accepted that they would need to be niche providers. But with Apex last week and Interactive Brokers this week, we are seeing new faces that are singing a different tune. They are playing to win much bigger, and they are happy to tell you why they can pull it off. In short, IB sees a profound shift coming at the hands of fee compression. Its executives believe their firm will be able to respond best, because of investments they are making now in automation and its attendant efficiencies. It's hard from here to handicap their chances and grade the quality of their vision. In the past, technology was a secondary or tertiary issue compared to service. But we can see that IB isn't mailing it in, and its multi-custody policy really stands out from the crowd.
After new RIA custodians failed for decades to crash the Big Four, Interactive Brokers has a novel plan: Hit'em where they're (theoretically) strongest and trash-talk your gains a little along the way.
The Greenwich, Conn.-based firm is pushing a strategy that hinges on undercutting pricing at the RIA units of Charles Schwab & Co., Fidelity Investments, TD Ameritrade, and Pershing.
It is also hitting at a giant weakness of those big providers -- their inability or unwillingness to have RIAs use their free software to administer assets held at other custodians.
It wouldn't be a deal-breaker if an RIA custodies $1 million at his firm and $1 billion at Schwab, but use IB's free software, says Steve Sanders, IB's executive vice president for marketing and product development, via email. "We're indifferent to the assets kept at another custodian," he explains.
So far, IB say its strategy is working. It has $34.2 billion of RIA assets as part of $147 billion of total assets. Of the $34.2 billion, $10.6 billion of assets come from advisors who are not registered with the SEC or state. Advisors need not register if they have fewer than 15 clients.
"Our competitors can drop prices for a while, but if you're not making money, you can't sustain it ... [IB] offer[s] low prices in the long run," says Sanders
"We've decided to make an all out push for the advisor business," he adds.
Interactive Brokers first hit the RIABiz radar in 2015 when it purchased Covestor, which was one of the original robo-advisors. Now called Interactive Advisors, it now serves as the model portfolio resource for many RIAs who use the custody service. See: Covestor becomes latest robo site to sell out and become a bauble on bigger chain The RIAs who run the model portfolios mostly use IB as their custodian.
Interactive Brokers did well in its retail trading niche by undercutting on price, but the RIA custody business has never exhibited such price sensitivity, says Greg O'Gara, senior research analyst for Boston-based consultancy the Aite Group.
"There is no quantitative evidence I have seen yet to suggest that custodians are seeing price compression at the transactional level because of advisory fee compression."
Scale matters
RIABiz spoke with Fidelity, Schwab, and TD, via email, to gauge their reaction to Sanders' claims. Fidelity and TD provided short statements, emphasizing the importance of service and scale. Schwab declined to comment.
Fidelity has a do it all philosophy, and that's what matters, says a spokesperson. "Our offering includes everything from integrated digital solutions and technology to ... strategic consulting ... recruiting and M&A. That, combined with our scale and efficiency ... is how we define our value proposition."
Depth wins, adds a TD spokesperson. "With our significant scale and financial strength, we're a strategic partner that can help advisors ... we're continually investing in the success of our clients."
But the value proposition of an RIA custodian needs to adjust to crashing prices in investment management, Sanders counters
"Given fee compression in the entire financial world, this is [becoming] all about cost ... Some of these relationships will seem less important, and ... [RIAs] will have to consider cost -- as they are, more and more. The market will catch up to our vision."
That said, Kalen Holliday, director of marketing at Interactive Brokers, says her company made an aggressive push in the past year to up its service game. RIAs hate to wait on hold. The company has new technology for answering simpler questions, which got wait times down under a minute, she says. And software was implemented so advisors can opt to get a call back rather than wait on hold at all.
Paradigm shift
Interactive Brokers is hardly alone in making that bet. A slew of firms from E*Trade to DriveWealth, Apex and TradePMR are all laying in wait for a paradigm shift they see as inevitable. See: Apex Clearing's Bill Capuzzi is counting on its API edge and model pivot to power past enterprise-level losses and gets vote of confidence from top Pershing poach.
O'Gara says it could come but it won't be fast.
"Some custodians anticipate that advisory and product price compression will [eventually] have an impact ... I'd expect that a slow trajectory of product and fee compression will ultimately have implications for the custodial business model," he adds.
The tipping point is at hand. That "old friend you've known for years" at Schwab et al., that relationship used to be the number one factor behind who you custodied with, but times are changing, and fast, says Sanders.
IB has 4,500 advisors, or about 450 more than last spring and about $34 billion of assets in custody.
But the figures also reveal the extent to which the firm is small fry compared to the big-four.
Fidelity Investments serves about 4,000 big RIAs. Charles Schwab & Co. holds $1.7 trillion which it keeps on behalf of 7,500 RIAs. Pershing Advisors has $615 billion in RIA assets when it counts fiduciary assets from its brokers dealers. TD Ameritrade has assets from 7,000 RIAs with assets in the $650-billion ballpark. It has $1.3 trillion of total assets and "guides" Wall Street that it splits fairly evenly between retail and institutional assets.
All out price war
IB is a no-frills custodian -- though Sanders bristles at the term -- but he insists that its B-team status is about to change, regardless of the size of the competition.
Fidelity et al. have charged into an all out price war, but they're not built for the low-margin business, nor do they have the technology or the model to actually pull it off, Sanders says.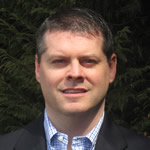 The big-four have, however, always laughed off the threat posed by lower service, lower cost custodians, because advisors, more often than not continue to choose based on quality of service -- an area IB lags, according to Stockbrokers.com analysts.
Vulnerabilities also can be overstated. For all that Sanders sees fee-compression as a boon for IB, which prides itself on automating everything from compliance to Australian bond trades, the big-four continue to make hay.
Yet, seven in 10 advisors surveyed by a Nationwide Advisory Solutions study, Advisor Authority, published in 2018 are worried about fee compression.
Fee compression means one thing for RIAs: cut costs through M&A, or technology, or die, writes Nationwide Advisory Solutions head Craig Hawley, in Financial Planning Magazine. "This is a watershed moment, as advisors will either join in this race — or be forced out."
Multi-custody service
IB's bet is that Hawley's logic applies equally to custodians. At least in one respect, the firm can claim to have learned what didn't work from other would be contenders. See: Small RIA custodians eye 400-plus RIAs who may come into play thanks to TD Ameritrade-Scottrade deal -- but with a cultivated calm.
Its own free software comes with no requirement to custody the bulk of assets at the firm, a stance that addresses the reason many RIAs don't want to use a custodian's in-house technology -- you're stuck with one provider.
It's unusual, but it's not unheard of, says O'Gara. "Fidelity has [also] been keenly focused on providing a multi-custody service."
Though IB has an upstart's feisty line of attack and semi-obscure brand, it's no new kid on the block. It was founded 41 years ago.
Originally a market-maker, executing trades, it entered the RIA custody business in 2002, after it sold its trading floor business, Timber Hill, to Two Sigma Securities in late 2017.
Since then, founder and CEO Thomas Peterffy, 74, has made custody, with the ever-growing RIA market, part of his legacy.
As a result, the firm has spent heavily on upgrading its technology, from a soon to be announced CRM update, AdvisorPortal, which has been in beta for some time; to a Mint.com style aggregation tool, PortfolioAnalyst, which is currently being revamped, after IB dumped Bloomberg Data in favor of Reuters.
Although no one's ever doubted IB's technology, the software's not for the faint hearted, Wes Gray, CEO of Broomall, Penn.-based RIA, Alpha Architect, told Financial Advisor magazine late last year.
"IB dominates ... [but] there's a huge learning curve ... it's not exactly made for your grandma," says Gray, whose firm custodies just under $500 million with IB.
"It can be a good place for asset-managers and start-ups ... [but] they're probably not the best [for] the $500 million [RIA]," Christopher Winn, managing principal at Marshfield, Mass.-based consultancy, AdvisorAssist, said in the same FA article.
Sanders agrees: "If you're less sophisticated and you're not into technology, or maybe you're more into the relationship with the custodian, rather than the lowest cost for operating your business, we won't be the right place for you," he explains.
Embracing small fries
Another thing the big-four don't do is embrace small fry advisors, says Sanders.
Mirroring the rise of RIA compliance robos like RIA in a Box and Foreside Financial Group, IB believes a combination of automation and its compliance subsidiary, Greenwich Compliance, will ensure small RIAs don't become a drain on its resources. See: Lovell Minnick sinks more capital into TurboTaxifying the RIA compliance market, with roll-up of NCS; but Brian Hamburger and other free-standers see no threat.
Yet even with technology foregrounded, compliance is still an investment money pit for the firm. See: Schwab Advisor Services's 'very tight ship' sprung leak that may signal a flood of SEC actions against custodians, leading to potential crack down on RIAs.
Approximately 50% of IB's roughly 1,500 employees are software developers, and, tellingly, 50% of their time is taken up by developing compliance-linked upgrades.
"The larger players don't want to take the smaller guys. They say its not worth their time, that it's very costly, and [that they] lack people to service these accounts … For us it's all automated so we'll take accounts of any size."
Fidelity typically refuses to deal directly with RIAs managing less than $30 million, often asking them to work through a larger RIA.
Schwab, TD, and Pershing are less prescriptive, although not necessarily eager to go down-market, especially since the low returns are matched by a higher chance that such clients could fall afoul of regulators, and leave their custodian in unwanted hot-water. See: Schwab Advisor Services's 'very tight ship' sprung leak that may signal a flood of SEC actions against custodians, leading to potential crack down on RIAs.
TD, however, can point to its own track-record of aiding small firms. Sub $100 million RIAs custodied with TD have posted an average of 24% annual asset growth over the past five years, according to the firm, which encourages them to become early adopters of technology.
As well as serving smaller RIAs, IB has also developed an in-house incubator for advisors, giving it a sizable network of potential start-ups. Some 13,500 traders use IB's services as a 'friends and family' advisor, trading for themselves and 15 or fewer clients.
A small portion of these are simply family offices, and a large number are just investment professionals looking after their immediate family's wealth; but the third group uses this offering as a springboard into the RIA world.
"It's like training wheels," says Sanders. "Little accounts become bigger accounts [and] that's been our strategy since 2002."
At what price?
IB doesn't profit from order flow; its margin rates vary from 3.68% to 2.68% for clients managing upwards of $1 million; its cash accounts yield 1.9% in interest as a default -- the firm earns from the spread between this figure and the Fed rate -- and trades cost a minimum of $1 and a maximum of 50 basis points; although mutual fund trades cost $14.95. See: Wealthfront adds staggering $1 billion to its robo-bank in 'less than a month', but critics say it's treading the line, again, on possible conflicts of interest.
Clients can also lend out fully paid shares through IB, which then splits any profits 50-50. IB charges no platform or reporting fees.
It does, however, have an activity minimum of $10 per account, per month that can be offset with commissions, or waived with a minimum balance of $100,000.
Yet, Sanders admits that his firm's pricing structure belies its market-making roots, since RIAs who buck the trend for an outsourced and passive investment strategy -- approximately 20% of all RIAs keep investment management in-house -- will benefit far more than those who don't.
"We have tended to attract more of the active trading advisors who hold less assets, but trade more frequently … [and] although we do have some very large advisors, we did attract, at least in the beginning, some small advisors," he explains. "The more business you do the cheaper everything gets."
Regulatory blows
The firm has also previously run afoul of regulators. Last August, IB was slapped with a $5.5 million fine for violating short-sale rules, and for supervisory failures between 2012 and 2015, after the firm "repeatedly ignored internal audit findings, [and] multiple internal warnings from its clearing and compliance personnel."
Regulatory issues need to be understood in context, according to Sanders. "We have one of the lowest numbers of industry violations – 37," he says.
It had another setback in late February; IB made margin loans in exchange for shares in a company, which, through a sleight-of-hand reverse merger, were "essentially worthless", according to Bloomberg reports.
Those losses have narrowed, an IB spokeswoman says. The firm also points out it had $7.4 billion of equity capital as of March 31, which makes it more than capable of keeping any losses from affecting other advisors using IB.
---
Interactive Brokers (IBKR) is a publicly traded firm, which now trades on the IEX index, an exchange which attempts to reduce the impact of certain trading practices, including high frequency trading, and profiting from order flow. Listed under IBKR, 20% of the firm's total shares are available for public purchase. It traded at $55.25 per share, as of Tuesday's (May 14) close, up $0.40 (+0.73%) on the day. The company has a market capitalization of $22.8 billion.
---
---
Mentioned in this article:
---
---
---