David Solomon: We will pursue partnerships to engage the mass market.
Brooke's Note: Maybe I'll stop just short of congratulating Joe Duran for selling his company to Goldman Sachs until the ink is well and truly dry on a final agreement. But the pace of news is moving ahead of the lawyers this time, so here we are. United Capital is known as one of the Big Three of roll-ups along with Focus Financial and HighTower Advisors. Now all three have, it seems, completed their liquidity event and we can begin to do the autopsies of the exits -- an IPO for Focus, a sale to a higher class of PE firm for HighTower and a sale to Goldman Sachs for United. If you were to hand out pre-sale medals, Focus gets the gold, United the silver and HighTower the bronze. The success (measured by assets and exit scale) correlated directly to faith in the RIA model. HighTower stuck closest to the wirehouse model and its original partners were just producers in branches collecting a salary. It was an uphill battle. United Capital also tried centralized control but gave partners a measure of autonomy with middling success. Focus Financial offered the most autonomy, grew fastest and its founder got richest. But now we are at a new starting line. What will Goldman Sachs do? It has a dilemma. It can lend its brand and management acumen to United Capital and hope that strategy of applying Wall Street thinking to Main Street advisors works for the first time in history. Or it can be hands off and watch a small asset grow -- by its standards -- painfully slowly. No doubt Joe Duran knows all about that next-level challenge, which makes the sale to Goldman Sachs at this juncture that much more worthy of a hearty congratulations.
The consummate salesman in the RIA business is set to close the ultimate sale to the world's most powerful investment company, according to three separate sources from all across the United States -- and a report in The Wall Street Journal. (True to its retro name the Wall Street Journal referred to United Capital as an "investment manager.")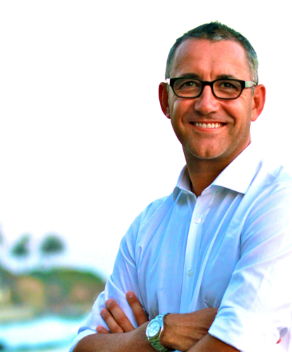 Joe Duran is set to sell his United Capital roll-up to Goldman Sachs for about $800 million, RIABiz sources say. It's a deal that makes the founder and CEO rich. Sources say it's likely he owns at least 10% of the company, despite some big capital raises, including the sale of 14% of the firm for $38 million in 2013.
The price represents a rich valuation--about four times revenue--for a relatively paltry $24 billion of AUM and about $230 million of revenue. Its ownership of FinLife may have contributed to that rich valuation. Financial software firms command premiums.
What Goldman Sachs gets in return is an almost overnight claim to be the No. 1 national RIA firm for high-net-worth investors -- especially when paired with the even larger RIA, Ayco, which Goldman bought in 2003.
Ayco, based in Saratoga Springs, N.Y., manages $35 billion of AUM; United Capital manages about $24 billion. Ayco's high-net-worth assets amount to $32 billion. United Capital manages $13.5 billion for high-net-worth customers. Ayco has 1,366 employees, including 858 advisors, while United Capital has 671 employees, including 332 advisors.
"It took Joe Duran 15 years to get to 80 offices. Goldman Sachs can hit the ground running," says Tim Welsh, president of Nexus Strategy in Larkspur, Calif. "[United Capital] was marketing driven by a cult of personality. Now it can be a brand and not a person."
"He'll take some flack, as Goldman is the anti-fiduciary to some, and it's clearly 'selling out,'" says one executive.
"What happens to vendors like custodians, [and] TAMP providers? Many have spent lots of time helping United Capital along the way ... [whereas] for Goldman to hit synergy on the deal [in a good way] is to pull assets over and get spreads on cash, etc."
Big Challenge
Industry observers say Goldman will have its work cut out for it to make the United Capital purchase succeed.
"I think the answer is 'yes,'" says Welsh. "They've got some innovative people who made Marcus. [ its high-yielding automated cash account], work but now they have to manage people. That's a big challenge."
Marcus already boasts $27 billion in assets.
The one thing Goldman may need to learn is patience, says Dennis Gallant, senior analyst for Boston consultancy the Aite Group. "[It] has the cachet that can open doors ... [but] RIAs are very cautious to move to a newer player," he explains. "Goldman's moving in the right direction, and it's creating a bit of a buzz."
Though Duran may lose his RIA member status to a degree, United Capital can likely continue to draw referrals from the big custodians in return for leaving the assets in custody there, Welsh says.
This would also give Goldman a second direct line to custodians. It opened its first channel in July 2017, with an agreement to provide loans to Fidelity-custodied RIAs and their clients.
Ayco is a nerdy RIA with analytical types who help Fortune 500 executives make sense of complex compensation packages. It is a natural fit with Goldman Sachs proper because the big investment bank does corporate finance for Fortune 500 companies.
"[But] Ayco has not been successful in cross selling products, and that has frustrated Goldman," a source says. "It would be interesting to know if Duran has promised [to] stuff [Goldman] product in United pipes."
Engaging mass market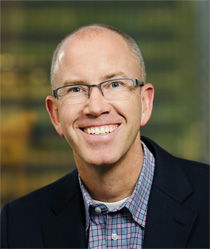 A bigger reason that Goldman will likely succeed, Welsh says -- is its ability to make a hard decision about moving away from a sales-based system ahead of wirehouse peers.
"They've been trying to rip off the band-aid and now it's happening," he says.
Indeed, its new CEO is crowing about a wealth management future.
"We will pursue partnerships to engage the mass market," Goldman CEO David Solomon said on a conference call with analysts after the company reported first-quarter results. About $10 billion of the United Capital assets are from mass affluent investors, i.e. those with 100,000 to $1 million in liquid assets and a minimum income of $75,000 annually.
"We're at the midpoint of the development plan," Goldman's chief financial officer, Stephen Scherr, said on a recent analyst call, referring to Ayco's service and robo-advice on the Marcus website. "This likely will be some sort of mixed approach in terms of technology and human engagement."
To further its "human engagement" RIA strategy, Goldman Sachs Asset Management snapped up Standard & Poor's $33-billion model portfolio business in mid-March. The move gives Goldman a vast arsenal of non-proprietary products and services to sell directly to RIAs with minimal conflicts or bloated fees.
Goldman made no bones that more is to come. "This [model portfolios] product is really the pointed tip of the spear," says Patrick Scanlan, Goldman's vice president for corporate communications.
He adds that Goldman was "casing" the market for an acquisition like the S&P deal to create a product factory.
"Over time we'll want to make sure that our sales staff [are] talking to RIAs daily," he adds.
It gets Goldman in on the ground floor in the same way that Schwab and Fidelity did years ago with mutual funds, says Gallant.
"This is like the rise of the fund supermarket at Fidelity ... it's a smart move, they're buying their way in ... [and] it's a great cross-sell opportunity."
Defensive moves?
That said, it's all too easy to mistake a defensive move by big firms as indicative of an aggressive push into the RIA space, says Ed Louis, senior analyst at Boston-based consultancy Cerulli.
Wirehouses and larger broker-dealers "don't really plan on shifting their model, but they do plan on making more of these resources, [outsourced chief investment officer (OCIO), etc.] available", Louis explains. "[It's] more about retaining advisors and creating the incentive to stay."
The S&P deal is far more significant than what Louis foresees, says Scanlan.
"The real opportunity for growth and to really scale with what we're bringing to the table with [S&P's] platforms is to do it through that [RIA] intermediary," he explains.
"Being able to provide some of our institutional capability around asset allocation, risk management and the OCIO offerings ... scaling it down and making it available to retail ... is very attractive."
The model portfolio marketplace -- a way to mass customize portfolios using automation -- is the hot new thing in RIA world, but it's only getting started at about $1 trillion of assets, according to recent research by Andrew Guillette, senior director for distribution insight at NYC-based Broadridge Financial Solutions. Goldman predicts the market will more than double by 2022.
This has "far-reaching implications", especially for asset-managers, Guilette writes in his January-published report. "For many advisors maintaining discretionary control over [their] accounts while simultaneously making the trading and rebalancing more efficient is like having one's cake and eating it too."
"Current distribution models ... may be rendered obsolete," he adds. See: As Goldman Sachs' badly kept secret about branding an advice robot leaks out, Goldman-watchers see contours of Lloyd Blankfein's grand if 'scattergun' virtual advice strategy take shape.
Morningstar put its launch of model portfolios at the center of its annual conference last week and published a report.
It's a trend, says Gallant. "RIAs won't take over the world, it's just that everyone's looking a lot more like an RIA."
RIA rodeo
Goldman Sachs Asset Management (GSAM), which administers in excess of $1.6 trillion and manages at least $1 trillion, has long been undergoing a cultural shift of sorts -- an RIA-ification. The process involves putting client interaction into the hands of disinterested third parties and selling processes for fees rather than transactions for commissions.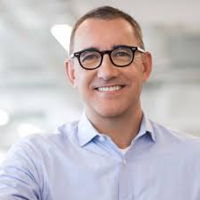 Then, in 2018, David Solomon took the reins as CEO from Lloyd Blankfein who started the process of RIA-ification -- with significant input from Solomon -- and if anything the pace has picked up under his lead, according to analysts. See: Goldman Sachs banking on David Solomon to be a catalyst for more RIA-ifcation, getting hip with millennials, diversifying firm... and keeping bankers happy.
The downside of RIAs from the perspective of large firms is how hard they are to scale. But Wall Street is rapidly buckling to the new reality, because transactional businesses are even harder to grow.
"I think it's a more of a defensive response because all of the biggest RIA breakaways came out of Goldman Sachs," Welsh says.
Goldman had to change to stay on top, but given its size and know-how, it's likely to make a killing from the process, says Alex Potts, CEO of San Jose, Calif.-based TAMP Loring Ward, via email. See: Unseen factors drove the BAM, Loring Ward $50B merger.
They'll have to learn how to sell RIAs and advisors the kind of outsourcing they want, but deals like the one with S&P are "formidable," he explains. "I think they'll try to own the whole [model portfolio] space."
It's all change, but the biggest shift is in the role of the advisor, says Gallant. That's what's pushed Goldman into model portfolios and prompted its focus on RIAs, he explains.
"Anyone new to the business isn't being trained to manage assets but to talk about planning and client service. Five years from now, [advisors] aren't going to be investment oriented … they'll want to be relationship managers, not money managers, so they'll want to use models."
Stuffing the goose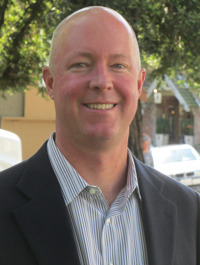 GSAM's push deeper into the model portfolio business -- it's sold custom portfolios for 20 years -- will help it meet the tough targets set by Solomon, who last year demanded that Goldman's fledgling retail bank and its asset management division grow their annual revenues by $5 billion.
But it's also an acquisition that's in line with Solomon's RIA-ification paradigm shift, says Scanlan.
"It's a lower level strategic move … [but] it dovetails pretty nicely."
GSAM's soon to be bolstered ETF business consists of 22 ETFs, worth a cumulative $12.1 billion in client assets. S&P's model portfolio business gives it a new direct to RIA and IBD distribution channel.
"We see it as a big opportunity for our ETF platform," Michael Crinieri, GSAM's head of ETF strategy, told Bloomberg in March.
"Our goal is to build ETFs that would be effective building blocks in these model asset allocation portfolios, so we see it as a driver of growth in the future."
Squeezing out revenues
The other part of the goal, however, is to find somewhere fresh to squeeze out revenues, given current sources are drying up, says Gallant.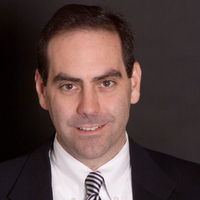 "The next wave is, 'hey, we can build model portfolios', and [then Goldman will] layer a basis point charge as [its] doing some of the effort in building and managing the model," he explains.
The deal with S&P closes this summer, and Goldman has no plans to change or remove any of the model portfolios currently available. The S&P portfolios cost approximately 15 basis points in fees.
The Wall Street big-hitter will, however, also build out and sell its own 'free' models, using a mix of third-party and proprietary products, with profits derived from fees levied for its management of the underlying ETFs.
The "vast majority" of S&P's model portfolio team are expected to move over to Goldman, according to the firm. This includes president and chairman Michael Thompson, who will report into Goldman's global portfolio solutions team.
---
---
Mentioned in this article:
---
---
---
Damon L Gary
October 8, 2020 — 10:03 PM
Thank you dearly, Charles Schwab Corp. & TD Ameritrade....