Milton Berlinski is bringing 26 years of Goldman Sachs experience to creating a national mass affluent company.
Brooke's Note: Until now, Reverence Capital has quietly amassed an arsenal of all kinds of financial product makers that you have certainly heard of, including USAA mutual funds, Voya's annuity factory and Russell Investments. Now it is much more loudly buying a firm -- for top dollar at a market top -- with 7,000 advisors who are bursting with experience about how to sell those products. Not only does Reverence -- led by a Goldman Sachs star -- see synergies and upward momentum but the start of a big IBD rollup. It all appears to be fueled by the perceived bright future for selling annuities now that the DOL rule is deep in hibernation.
As part of a giant feat of financial engineering, Reverence Capital Partners has agreed to buy Advisor Group Inc., and its affiliation with 7,000 financial advisors who advise $268 billion of client assets.
The New York City-based private-equity startup under a minor Goldman Sachs legend will now own what was formerly the annuity sales distribution arm of AIG. The deal includes: FSC Securities Corporation, Royal Alliance Associates, Inc., SagePoint Financial, Inc., and Woodbury Financial Services, Inc.
In June 2018, Reverence closed its acquisition of Voya Financial's annuity manufacturing unit, which it rebranded as "Venerable."
Voya began as ING U.S., the operating subsidiary of ING Group, a Dutch multi-national banking and financial services company. It was spun off in 2013 in an initial public offering. In April 2014, the company rebranded itself as Voya Financial.
A former IBD chief who asked not to be named said the deal reflects the suddenly bright future for annuities.
"The fiduciary rule created a lot of uncertainty," he says. "So the door may be open."
Reverence Capital Partners teamed up with TA Associates and made a "significant minority investment" in Russell Investments in 2015, according to The New York Times.
In addition to its Russell Investments stake, it owns Victory Capital, which in turn owns USAA mutual funds as its chief asset.
The matching of the products and the distribution may not be the telling factor. says Ryan Shanks, CEO of Finetooth Consulting. "I don't really put an association between the two. Advisor Group is long removed from an annuity sales group. I think it's a solid buy for Reverence."
Reverence Capital is "a well-resourced private equity partner that thoroughly understands our business," says Jamie Price, Advisor Group president and CEO, who will stay on in those roles. See: Victory Capital to pay $1 billion -- of mostly other people's money -- for USAA mutual funds and use of its sweet brand-- Victory who?
Flipping IBDs
Under terms of the agreement, Reverence Capital will purchase 75% of Advisor Group. Lightyear Capital, a New York City-based private equity firm focused on financial services, and PSP Investments, one of Canada's largest pension investment managers, are expected to maintain up to a 25% stake in the company.
It bought AIG in 2016 and is making a much quicker flip this time. It was known to have a more limited upside because it wasn't sold as a fixer-upper. See: Why Lightyear's purchase of AIG Advisor Group isn't a Cetera-type fixer-upper case and how Donald Marron will respond accordingly
Advisor Group, sources say, largely slid sideways in the past year, especially in recruiting, despite having a windfall of recruiting after LPL bought National Planning Holdings and hundreds of advisors went to Advisor Group.
But one investor's squeezed lemon is another's lemonade.
"We are extremely fortunate to bring such a highly sought after and respected business into our investment portfolio," said Milton Berlinski, co-founder and managing partner of Reverence Capital.
"Advisor Group is one of the premier wealth management platforms in the U.S. and together with Reverence Capital's investment, wealth management expertise and industry relationships, the company is uniquely positioned to identify and tackle growth opportunities across the business."
Spooling IBDs
Berlinski co-founded Reverence Capital in June 2013 after 26-years at Goldman Sachs. He founded its Financial Institutions Group to do M&A in banks, consumer and commercial finance companies, asset management, insurance and capital markets.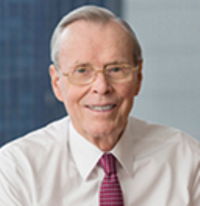 The former investment banker is ready to make Advisor Group the spool for an IBD rollup, he says.
"We expect to continue Advisor Group's leadership position as an experienced acquirer of wealth management platforms," Berlinski adds.
The question is whether advisors will favor the products of its new owner.
Though Berlinski declined to offer any such reassurances in the press release, the brass at Advisor Group offered at least faint reassurance.
"As we move forward with our new owners, our emphasis on always being in our advisors' corner will remain central to all that we do," Price said.
Valerie Brown, executive chairman of Advisor Group, sounded a similarly careful note. She used careful language about whether Advisor Group stock and insurance brokers will always put clients first.
"I am confident that Reverence Capital Partners are ideal new owners that can intensify Advisor Group's growth momentum, while supporting our priority on investing in solutions that enable our advisors to best serve their clients and achieve their business goals," she said in a statement.
The optics of products and salespeople sharing owners won't matter to the people who matter most to Reverence.
"Advisors won't be overly concerned about common ownership unless they feel Reverence is interested in recombining the businesses," the ex-IBD chief says. "There will be a few snide comments, but unless they see actual behavioral change they will be more focused on what Reverence is trying to do as they don't have the track record of Lightyear in the space."
No stampede?
To head off any stampede of brokers out the door -- like the NPH deal -- Reverence will offer financial incentives.
"As part of the transaction, Advisor Group, in coordination with Reverence Capital, expects to establish an advisor recognition and retention program, with details to be announced between signing and close," the release states.
Reverence is counting on the deal to tap "soaring demand for both wealth management solutions and independent advisors offering best-in-class technology platforms," according to its statement.
Reverence Capital is also promising to pump increased financial and operational resources into Advisor Group "to achieve critical scale."
---
---
For what it's worth
Advisor Group never sold that much AIG annuities. Cross selling AIG products was pretty much a failure. Also stock and insurance brokers? Did Ms Brown really characterize financial advisors in that manner?