Aaron Schumm: It's exciting, it's humbling, it's awesome. Vestwell wasn't just a dumb idea!
Brooke's Note: AirBNB became the largest hotel company in the world without owning a square foot of real estate. Uber is the largest personal transport firm without owning vehicles. Aaron Schumm might have a way to become the biggest force in 401(k) sales without having to pay a sales commission. There are more than 300,000 brokers and advisors out there, and relatively few of them sell or advise 401(k) plans. Schumm's play at co-opting advisors hasn't gone unnoticed. He is getting gold, er, Goldman-level investors, and he doesn't need to make a phone call. In fact, he might tell you he did this deal to avoid emails and phone calls from investors willing to pay him tens of millions of dollars. It's a great story--and watch out--Goldman Sachs is getting RIA religion.
Vestwell is growing hand-over-fist, with "thousands" of 401(k) plans going live, and an "astronomically massive" amount of incoming business. But when Goldman Sachs came knocking with what became a $30 million offer, Aaron Schumm couldn't refuse, despite his admission that his firm didn't need the cash.
The CEO of New York-based Vestwell initially rejected overtures from the cross-town wirehouse, but ultimately relented. See: Vestwell jets ahead and adds pilots on the fly to keep startup on course
"We hadn't planned on going to market for another year ... We don't need the cash ... [but these] firms barged their way through the door and said 'no, this is something we really want to discuss', and you can only politely decline that for so long."
Cash bash
This infusion of venture capital into Schumm's 401(k) robo-TAMP brings the total value of capital raised over three rounds by Vestwell to $42.5 million, up from $12.5 million of seed cash.
It also adds five new backers, including BNY Mellon, and Allianz Life and Goldman Sachs Principal Strategic Investments, which led the Apr. 2 Series B round.
For Goldman, the investment is the latest sign it's radically stepping up its game to make the RIA channel a market, Goldman executives said in an RIABiz interview.
Experts, including Lex Sokolin, financial technology analyst and the co-founder of robo AdvisorEngine; as well as Riskalyze founder and CEO Aaron Klein see the writing on Goldman's wall.
"After decades of being known solely as investment bankers, Goldman is clearly trying to diversify their business," says Klein, via email. "[But it's] investment into Vestwell, as opposed to trying to build a competitor, is a testament to the fact that Aaron Schumm has really cracked a complex puzzle and is on to something big."
"When looking at Vestwell, there are few credible modern digital retirement providers," says Sokolin, via email.
"[Goldman's investment] is a smart and inevitable play, and I see it as natural that such exposure fits within the broader Goldman strategy. I don't think this is Goldman's exposure or interest in the RIA market per se, as much as exposure to technology that is reforming how we all invest."
RIAfication continues
Indeed, since David Solomon took the reins as Goldman CEO in Oct. the firm's pivot towards capturing the business of RIAs has quickened. See: Goldman Sachs banking on David Solomon to be a catalyst for more RIA-ifcation, getting hip with millennials, diversifying firm... and keeping bankers happy.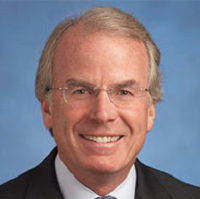 In fact, in a separate interview linked to a forthcoming RIABiz article on Goldman's recent purchase of S&P's model portfolio business, Patrick Scanlan, Goldman's vice president for corporate communications admits to a "firm-wide" hunger for far greater "exposure" to the RIA market as a "new client population."
Goldman is not shy about its increasing efforts to sell, and cross-sell its risk management, securities-backed lending, and outsourced chief investment officer services to broker-dealers and RIAs.
It follows then, that Goldman's investment in Vestwell is another means for Goldman to ramp up its presence in the RIA market, albeit this time behind the scenes, given Schumm's categorical insistence that there'll be no old-fashioned product-pushing on his watch.
"It was something we made sure of during the due diligence process [of the venture capital raise]," he explains. "That's off the table, no one's thinking about it, and [they're] here to support technology."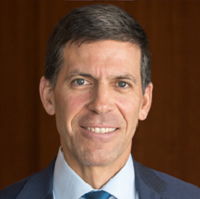 But what really turned Goldman's head in the case of Vestwell was its software, according to the co-heads of Goldman Sachs' consumer and investment management division, Timothy O'Neill, and Eric Lane. It has that sleek modern cachet, the pair said in a release detailing the round.
"We were drawn to Vestwell because it has developed a modern and intuitive interface that empowers advisors to more efficiently manage customized retirement plans," they state.
They wanted better 401(k) software, so they didn't really have a choice other than buddying up, says Schumm.
Normally, firms like Goldman build, get something off the shelf, or buy. But they'll struggle with the first option. "There's nothing really great out there" when it comes to the second, and Vestwell's not for sale, he explains.
"[Now] we've signed a couple of company-changing clients."
"[Goldman] sees the writing on the wall," Sokolin adds.
Schumm says he knew he was onto a good back-office outsourcing play, but is surprised more mainstream financial firms were so quick to see it, too.
"That's the industry saying we need to do something now, and the other [software firms] can't accommodate ... [and incumbents] are saying 'we have a huge book of business, but it's not scaling the way we want, and our clients are getting frustrated," he says. "[But] I didn't think it would happen that quickly."
Positioned to disrupt
There's a lot to like about the deal, says Joel Bruckenstein, founder of the T3 conferences, via email.
"Goldman seems to be interested in the RIA space [and] I suspect they look at Vestwell and see a firm that has the potential to disrupt," he says. "From Vestwell's standpoint, a firm with the reputation and size of Goldman can be an asset."
Schumm says he is open to Goldman Sachs input.
Front seat driver
"They're not a backseat company," he adds "[But] we're all perfectly aligned in where we want to go and how we want to get there. They gave us the capital and its heads down [now]." See: Philly buyer lays down a cool $199 million in cash to buy FolioDynamix, the better to put Envestnet firmly in its sights.
Goldman knew its stuff, knew what it wanted, and agreed with Vestwell's strategy, he continues. "Our position [then] was, 'why not partner with them, their talent, and their financial support?'"
As a result of the Wall Street firm's investment, it will take up a seat on Vestwell's board.
Schumm's firm will also open up a further two board spaces for its investors, bringing the headcount to seven, including Schumm; Aron Miodownik, managing director of NYC consultancy Cambrian; and John Moody, the CEO of Littleton, Colo.-based retirement software roll-up EdgeCo Holdings; and representatives of early investors.
The bulk of the $30 million has also already been earmarked. "Two-thirds" will go on hiring in extra software engineers and product developers -- and bidding for the real ringers. "We can now pay market," says Schumm.
The remainder will be spent on client services, and bolstering Vestwell's ability to on-board "thousands" of 401(k) plans from a pipeline Schumm describes as "astronomically massive."
That was enough.
"We had [offers] in multiples above the amount we raised literally multiples of committed capital … we had to take it back and say that we're just not ready to take that much," says Schumm.
Small is sweet
Indeed, Vestwell has other catnip for VC backers beyond potential. It's realizing that potential and growing like gangbusters.
In May 2018, Vestwell had 100 RIA clients, and had yet to catch a plan valued at more than $50 million -- the hunting ground of Boston-based 401(k) giant Fidelity Investments, which has taken part in each of Vestwell's funding rounds through F-Prime Capital. See: As Aaron Schumm's 401(k) startup gets $8 million the FolioDynamix founder loves Vestwell's odd juxtaposition to Fidelity
Today, the number of RIAs using Vestwell in some capacity to manage or administer retirement plans has tripled, to about 300, and is growing at a rate of "20 to 30 a month." according to the firm.
Vestwell now oversees over 1,000 plans, 5,000 more will soon fall under its management, with "several thousand" more in the works -- many of them now $50 million or more.
Although 95% of the plans it handles are sub $25 million in value, the largest now stands at $100 million. In the last few weeks, it captured a fresh $75 million plan. The retirement software vendor has also been turning covetous glances at enterprise clients and turning them into signature wins, like its announced partnership with BNY in December.
Allianz Life, another venture backer, has been a Vestwell enterprise client since June, and a number of other "household names" are about to sign on the dotted line, according to the firm.
Whether this includes Goldman is unknown. It has yet to reply to a request for comment.
Vestwell has also just signed off on a new lease for a 15,000-square-foot office, "just a block away" from its 38th Street, Manhattan home to house an expected year-end headcount of 75 -- currently it employs 49, up from 32 this time last year.
Schumm declines to reveal the total value of the firm's assets under management or administration, but says he expects his start-up to reach profitability in the next 24 months.
The business is in "phenomenal" shape, he explains. "I don't know if we'll need to raise again, we could just take this and be profitable ... [and] in the next 12 to 24 months, I know we'll be profitable."
To do list
That said, the next item to be ticked off the Vestwell to-do list is a roll-out of a series of retirement products built by six undisclosed asset managers, with "institutional firms sitting on top of it," which will then be offered to plan sponsors.
Vestwell's has also added another income stream by selling its services to the third party administrators it sought, in part, to replace, by gathering and managing data on their behalf, leaving the TPAs to organize and use it, says Schumm.
"Most recently, we've opened up our service for other TPAs to leverage ... [where] Vestwell runs their business for their client, but the TPA still does the plan design, onboarding, and compliance testing," he explains. "The TPA runs their book of business on Vestwell, versus on legacy [software]."
Five TPAs now use Vestwell to run their services.
RIABiz contacted Dresher Pa.-based 401(k) TPA mega roll-up Ascensus, and its would-be cross-state Philadelphia rival Professional Capital Services (PCS), for comment on the significance of Vestwell's advance into their market.
Ascensus declined to comment, citing a policy not to comment on competitors; PCS has yet to respond, beyond an initial willingness to do so.
As well as TPAs, RIAs, and a smattering of giants from the insurance and wirehouse world, Vestwell's clients include asset managers, banks, and independant broker-dealers, and payroll providers, thirteen in total, up from one last year. See: Vestwell makes hard-charging payroll startup, Namely, its portal to win plan sponsors for RIAs and IBD reps it services.
That said, Schumm insists the siren call of large enterprise clients won't result in a loss of focus when it comes to serving the bread and butter RIAs on which he built his business.
Larger plans
"Small to mid-size companies that's our core, 98% of direct contribution plans are under $25 million and that's where we're focused. We've been picking up larger plans because people see the value of what were doing, but we're not out there recruiting those firms, they're just coming to us."
But the major source of new business isn't fresh plans, it's from retirement-focused RIAs with at least 50% of their business in plans, he adds. "They've started to aggregate their record-keeping and convert it onto Vestwell. Probably 75% of the plans we bring on are conversions of existing plans."
What lured investors to Vestwell, no doubt, was how it positions itself in the 401(k) market. It's the conduit between 401(k) vendors and tens of thousands of advisors who would love to advise plan sponsors and participants, if they could find a simple way to do it.
Now, it's positioned in the heart of this 401(k) opportunity --namely the virtually untapped market of small companies.
But having a big, smart third party validate the vision is still the ultimate.
"It's exciting, it's humbling, it's awesome. Vestwell wasn't just a dumb idea!" Schumm says.
---
In full, Vestwell is backed by NYC wirehouses Goldman and BNY; Minneapolis, Minn. insurance giant Allianz Life; the venture capital firms Primary Venture Partners, Point72 Ventures, FinTech Collective (all New York), F-Prime Capital Partners (Cambridge, Mass.), Commerce Ventures (San Francisco), Eight Roads Ventures (London); and San Mateo, Calif.-based investor Franklin Templeton Investments.
---
---
---