Michael Kitces: 'I regret and have apologized to FPA via their forums'
Brooke's Note: RIA Nation remains a society with no clear chief executive or psychological "downtown." Some might argue the Financial Planning Association is as close as you get. Others might argue that Michael Kitces Inc. (so to speak) could make a claim to that crown. It makes sense that tension exists between the FPA and Kitces. But only recently did that tension draw blood after Kitces threw a haymaker and the FPA came back with a stiff uppercut. We won't score the fight but clearly each side won points. The media news hook here is that a never-back-down Kitces did "apologize" in this instance, though he certainly did not retract his offending words. The FPA toned down off, too, but also in measured fashion. To me that Kitces-FPA tension is healthy with each party a vital force and each one prepared to hold the other accountable -- with each energized by what is at stake in leading a rising RIA industry.
Editor's Note: The original headline got tweaked to reflect the chronology of the Kitces apology and the public posting of the FPA financials.
Michael Kitces had to know he was picking a fight last month when he accused the Financial Planning Association (FPA) of possible fraud in its financial reporting. What he may not have counted on was the FPA punching back--or his eventual apology.
The heated war of words led both to fire off personal aspersions, before the so-called fraud was traced to a simple change in accounting method. That prompted a rare public apology from the feisty and influential Nerd's Eye View blogger--possibly his first ever in a public spat.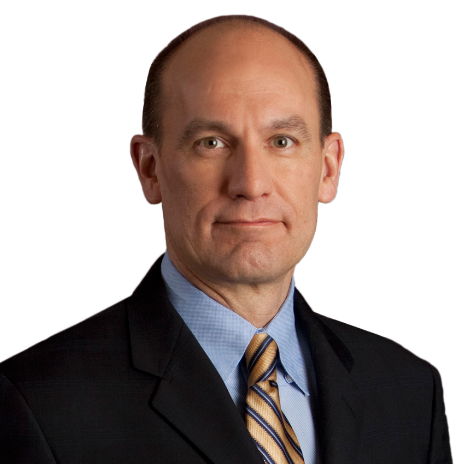 "I regret and have apologized to FPA via their forums that the original article did not read/was not interpreted as intended," he wrote in a tweet.
"I've said my peace (sic) on this subject and don't anticipate any more on this topic (at least via the blog and articles)," he informed his 51,000 Twitter followers.
The FPA also offered an olive branch, of sorts, acknowledging it could have reacted less defensively and less personally.
"I think there was some defensiveness on the part of the FPA on what we deemed to be pretty inflammatory statements, such as 'hope this doesn't indicate fraud.' That got the hackles up," says Skip Schweiss, who heads up the FPA's financial committee.
"Since then, we've had a lot of discussions, and we've backed away from the high emotion, and we're working through and discussing around best practices of financial transparency."
Industry guru
That the controversy grew to engulf the entire planning industry speaks to Kitces' influence as blogger, highly sought-after speaker and somewhat of an industry guru.
In that role, he's no stranger to public spats or provocative comments. The FPA has been a frequent target of his criticism, and he rarely shoots from the hip, much less misses. See: FPA soldiers through CFP Board tension at its 2018 national event
Kitces fired his broadside in a March 14 blog post questioning what appeared to be a revenue gap in the FPA's own audited financial statements.
The tone was strident, beginning with the headline: "How Can FPA National Account For Its Chapters When It Can't Account For Itself?"
At issue was the FPA's plans to consolidate its financial accounting as part of its OneFPA Network initiative. The stated goal was to relieve chapters from the "burden of chapter accounting and instead simply receiving monthly financial reports directly from national," he noted.
But then came his shot across the bow.
Kitces questioned whether the FPA was "simply trying to consolidate its chapters finances so it can get access to available chapter cash reserves and annual surpluses" to shore up its own deteriorating finances.
He bore in with another allegation, claiming the FPA's "first-ever "Overview of National Finances" to its chapter leaders... didn't even match its own published audited financials.
He claimed to have found a near $1.5 million annual revenue discrepancy for several years, amounting to nearly $8 million of "missing" revenue over the past decade.
Then he dropped the big bomb, raising the possibility that fraud or embezzlement could explain the difference.
"Hopefully, there are no fraud or serious financial improprieties happening at FPA, although restating historical revenue lower after-the-fact is one way that embezzlement occurs, so no one misses the money!" Kitces wrote.
False assumptions
The FPA fired back with a harsh rebuke in an email to its 26,000 members: "WHERE?" it wrote, slamming Kitces.
"Regrettably, his post not only makes false assumptions, but his statements are also based on incomplete data," it noted.
"We offered to clarify and correct his assertions to ensure his post was accurate, as a professional journalist would have wanted, but were told that he could not wait for a clarifying response from FPA due to 'publishing deadlines.'
"More disappointing than his lack of professional courtesy (he informed us of this post yesterday afternoon) is, in fact, that the entire basis of the post is inaccurate."
But the way Kitces bandied about the word "fraud" was particularly damning.
"Whether veiled or direct, accusing FPA volunteer leaders or staff of such fraud is an affront to the dozens of past and present FPA volunteer leaders and professional staff who, over the years, have worked diligently, professionally and with the utmost integrity to oversee the association, the group said in the email to its members.
"While we welcome differing viewpoints and even criticism, this just went too far and does not represent our core values," it continued.
Other advisors weighed in as well. Some thought the popular industry figure went too far.
"Kitces should have given FPA a chance to weigh-in before he posted the article to his blog, especially since he used the F-word (fraud) in his article," writes advisor Courtney Ranstrom of Trailhead Planners LLC in an email.
Others rallied to his side. Some even tweeted they might decamp from FPA over the incident.
Pushing back
Kitces pushed back, doubling down on his criticism in a second blog post.
He noted that the organization's audited financial statements are supposed to be a "factually accurate statement of record" and should not require "fact-checking."
"It is not a best practice, nor consistent with FPA's own Information and Transparency Policy for members, to keep a second, unpublished, undisclosed set of restated books for prior financial years," he scolded.
Schweiss denied keeping a second set of unpublished books and finally got to the crux of the problem.
As it turned out, the FPA collects dues from members that go, in part, to the national organization and to each chapter. He said the organization's books traditionally showed total revenue, including the money that goes back to each chapter.
But in 2014, the organization's accounting firm, CapinCrouse LLP, a national information security audit and consulting firm, suggested a change in accounting method.
It said the FPA should only include the revenue from the national chapter and not the money that goes back to individual chapters. That caused the revenue to change, Schweiss said.
"Based on this recommendation, revenues were recognized on a net basis (total membership cash receipts less the rebate amount paid to chapters), which obviously reduced the membership revenue line," he explained.
"Accordingly, the chapter rebate expense line was also reduced, which results in no effect on the operating margin for the organization," the member email stated.
Peace returns
Schweiss said he had been talking at great length with Kitces. "We've had extensive conversations with Michael and he's acknowledged we're all on the same page."
Both sides now agree that the discrepancy was just an accounting change.
Kitces, in convoluted style, wrote in a follow-up blog post March 21: "…The FPA has clarified that (as predicted in the prior blog post itself) the financial reporting gap can be largely explained by a change in FPA's method of accounting with respect to how the chapter portion of annual dues are collected and remitted to chapters, which led to a previously undisclosed and unpublished restatement of FPA's financials for 2007 to 2012. Such that, fortunately, it appears there is no 'missing' money.'"
Kitces also expressed his continuing support for the organization.
"As for dropping my membership, goodness no; I continue to view the FPA as an essential organization to the advancement of the profession... I raise issues publicly about the FPA as a means to urge them forward and improve, not to tear them down," he wrote.
"Though, I was incredibly dismayed to see the FPA decide to attack me personally, rather than deal with the financial transparency issue at hand."
---
---
Mentioned in this article:
Kitces.com
Consulting Firm
Top Executive: Michael Kitces
---
---
---
Joey C
The only fraud to speak of is Kitces himself.
Autumn
Kitces did not accuse anyone of fraud. The FPA decided he did and tried to turn the whole conversation towards how MEAN Kitces was being to poor little FPA. It was a terrible showing by the FPA in my opinion. I'm glad Kitces took the high road and allowed them to save face but as an FPA member, I'm unhappy with their chosen response to his very reasonable concerns.
Brooke Southall
Joey C, I came within a hair's width of deleting your comment and maybe I should. It strikes me as a potshot. Nobody is above criticism but your comment seems gratuitous and backed up by nothing.
Michael Ross
The FPA is a dictatorship run by an unelected (self appointed) Board of Directors. They have long offered a poor value proposition to the CFP community at the national level, and a top down structure to its membership. Now they are on the verge of shutting down the independent chapters, the one part of the organization that works pretty well. In other words they are about to jump the shark. The only salvation for the organization is major reform with a shift to a bottom up structure and a democratically elected Board of Directors. Unfortunately, they have ignored calls for democracy.
Wayne Bloom
Brooke, I'm glad that you exposed Joey C's "anonymous" comment for what it is rather than delete it. I'll also add that while nobody's perfect, anyone who knows Michael, knows that he's well intended and that there isn't a fraudulent bone in his body.