Ryan Alfred: We're very different people than we were in our early twenties starting Brightscope.
Brooke's Note: The RIA diaspora is everywhere, supported by RIA dollars and beating its way home to RIAs as a market. The Alfred brothers, Ryan and Mike, 36 and 37, Harvard and Stanford alums, respectively, cashed out of one high-profile 401(k) venture, and they are now back together and making a far larger bet. When I interview people, one big variable I note is enthusiasm. It was high when I spoke with Mike Alfred seven months ago. The voltage has gone up. Maybe even way up. Then again, he admitted he was just back from a 20-mile training run for, Leadville, a 100-mile race upcoming.
Mike Alfred just fast-forwarded his gambit to become the 'Bloomberg' of cryptocurrency data by convincing his alter ego, brother Ryan, that he actually knows what he's doing in Denver.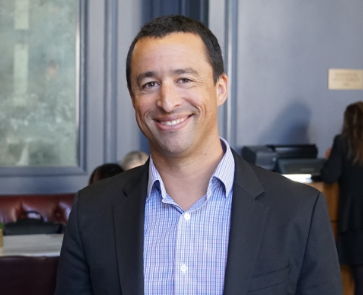 The co-founder and CEO of Digital Assets Data just raised $6 million, in a second round, from an official-sounding coterie of investors including: Distributed Global, Digital Currency Group, Galaxy Digital, Morgan Creek Digital Assets and Jump Capital. The first round raised $1.5 million.
But the accomplishment by Alfred, 37, pales in comparison to the hiring of younger brother and Brightscope co-founder, Ryan Alfred, 36, who is now Digital Asset's president. Ryan is a shareholder via New York-based Distributed Global where he is still a partner. But he's spending the majority of time with Digital Assets Data after rejoining in January. See: Buyer scoops up BrightScope using Genstar's bucks
"[Ryan] can convince somebody to pay $1 million a year [for a data service] but can also design a product," says Mike Alfred. "He was also CFO at Brightscope so he can run a sales pipeline."
A third Alfred brother, Eddie, 30, is also aboard the venture.
Tripling down
The combination looks like a winner to Ric Edelman, chairman of financial education and client experience at Edelman Financial Engines who recently held a crypto summit in Utah that Mike Alfred attended.
"Ryan and Mike are doing a great job pioneering an important technology within the digital asset space," he says. "I have no doubt their service will prove to be popular and their company will become a market leader in their segment."
Edelman isn't the only high profile RIA business executive supporting the venture. Ex-Yodlee CEO Anil Arora, Mariner CEO Mary Bicknell, Carson Wealth CEO Ron Carson and Josh Brown of Reformed Broker are all investors.
Ryan Alfred says he is pleased to be lured back into partnership with his older brother. See: Mike Alfred also exits BrightScope to follow brother Ryan into cryptocurrency sphere
"We're very different people than we were in our early twenties starting Brightscope," he says. "This is certainly going to change the world. We're in a good place."
The other big development at Digital Assets is the retroactive naming last spring of Kurt Fenstermacher as co-founder. He is chief operating officer at Digital Assets Data and has taken over the vision of the company's technology. Previously, the computer science doctorate spent 10 years at Bridgewater Associates, the world's largest hedge fund with $150 billion of assets.
The Digital Assets chief technology officer, Jason Yates, left in March after Kurt Fenstermacher's vision took hold. The vision roughly shifted from a more Brightscope-esque concept of research applied to cryptocurrency to more of a living data laboratory in the crypto realm.
Staggering opportunity
"It's not Bloomberg," says Mike Alfred by means of explaining the shape of his firm. "It's Bloomberg combined with GitHub. With Brightscope we never reached one terabyte. We're already at seven terabytes and we'll be at 20 terabytes by the end of the year." Github is a sort of build-your-own software workshop in the cloud.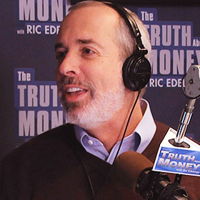 Alfred goes so far as to say that he know his original vision was deeply flawed and that he feels more than grateful that Fenstermacher redirected the firm's course.
"This is just fundamentally more flexible," Ryan Alfred says. "You can do client service right on our platform." As for the real Bloomberg, he says it has yet to set its sights on crypto data with any real conviction -- hence the staggering opportunity.
Experienced players in cryptocurrency are joining in to invest and endorse.
"I'm excited to work with Mike and the rest of the leadership team as they build the trusted cloud platform for enterprise customers in the cryptoasset industry," said Anthony Pompliano, co-founder and partner of Morgan Creek Digital Assets in a release. Morgan Creek Digital scored what it claimed was the first investment in the crypto asset universe from a U.S. pension fund, Bloomberg writes.
"This is a tremendous global opportunity and we like to be early to back companies that we believe will be the industry leaders of the future."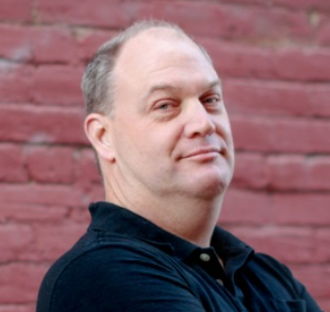 Giving one example of the value of the data, Mike Alfred said somebody making a cryptocurrency buy would want data on all transactions -- as comparables -- leading up. Plus, they'd want to know what buy- and sell-orders exist so as not to move the market against their trade. Cryptocurrencies are thinly traded, which makes that a big issue.
Mike Alfred says he looks forward to the day RIAs will allocate a portion of portfolios to cryptocurrency but also allows that, if anything, RIAs are farther away in confidence then a year ago because of all the news about the declining value of high profile Bitcoin, ethereum and others. See: After five-year stealth project, Fidelity goes big-time into crypto-asset custody with standalone company
Digital Data sells to about 300 hedge funds that trade cryptocurrency.
But behind those price correction, he adds, the fundamentals look much better because the coins are starting to get used -- as actual currency. He used Venezuela as an example.
Plus, he says his presentations of his service get met with an affirming reception.
"I've never experienced the lift," Mike Alfred says. "People never said the things about Brightscope like with what we have today."
The lift is accentuated by a rejoining of a fraternal dynamic duo, Ryan Alfred agrees.
"I'm really pumped about this," he says. "We know how to work together really well. In this case there's so much more opportunity."
---
Mentioned in this article:
---
---
---