News, Vision & Voice for the Advisory Community
The Dynasty CEO and MarketCounsel CEO fended off the logistical and legal furies for small team with $6 billion in AUM and average accounts of $50 million
April 29, 2019 — 5:11 PM by Brooke Southall
Brooke's Note: The roll-ups mostly focus their efforts on buying existing RIAs these days. Much less stressful. But much less impressive as far as mining zero-sum gains for the RIA World. Here, boom, is a good old fashioned win -- and butt-whipping for Morgan Stanley -- with Shirl Penney very much doing the ninja work to get the breakaway done. Morgan Stanley cares. The retail wealth management unit fueled 42.6% of Morgan Stanley's $10.3 billion of revenue and 40.2% of its $2.96 billion of pretax profit in the first quarter of 2019. My Googling skills determined that the (Tillman) Fertittas own the Houston Rockets but not Jason. I couldn't nail down the connection but I'm supposing one. 
Jason Fertitta walked out of Morgan Stanley with $6 billion of AUM and 11 other colleagues on Friday -- making it one of the largest breakaways in RIA history and marking an unprecedented score for Schwab, Dynasty Financial Partners and Addepar. 
The Houston-based wirehouse broker set up Americana Partners, LLC with Dynasty Financial Partners helping it every inch of the way. Americana will hold its assets at Schwab Advisor Services and use Addepar for performance reporting software. The RIA serves 70 families with an average of $50 million, according to Barron's.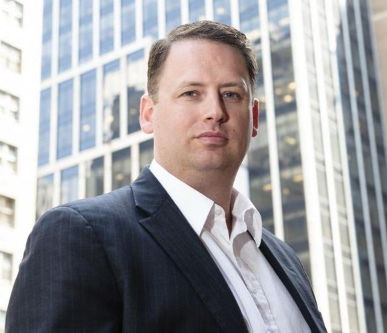 Fertitta started his 18-year career at Lehman Brothers but joining Morgan Stanley in 2008. Lehman went bankrupt in September of 2008. His team has offices in Dallas and Austin in addition to Houston.
This channel switch by Americana had infinitely more planning than a Lehman Chapter 7 filing.
"This didn't all just come together on Friday; we've worked diligently with Dynasty and Schwab for years to hone our ability to serve teams of this caliber," says Brian Hamburger, principal of MarketCounsel whose firm advised Americana on this breakaway.
Though Dynasty and Schwab executed a giant transfer of wealth and power from Wall Street to independence, there should be no hard feelings, according to Dynasty CEO Shirl Penney.
"This deal, like most breakaways that we work on is not about a team running from something, but rather running towards something," he says. See: Timing of Morgan Stanley's Broker Protocol withdrawal sends shocks through RIA legal and recruiting circles
"The team has nothing but great things to say about their time at Morgan Stanley and these moves are always tough because they have so many great friends still there. Same is true for me with many great relationships at Morgan Stanley."
Clear separation
That said, Fertitta is clear that the subtraction from Morgan Stanley is a gain for his clients.
"We are excited to be able to work from the same side of the desk as our clients," Fertitta said. By FINRA rules stockbrokers can put the interests of their brokerage ahead of clients in transactions.
The move required Americana to work without the safety net of the Broker Protocol, which Morgan Stanley withdrew from. See: Timing of Morgan Stanley's Broker Protocol withdrawal sends shocks through RIA legal and recruiting circles
But the safety net is by no means a deal killer, says Hamburger.
"We tend to read about the unprepared or ill-prepared while the others move to independence with greater discretion," he says. "The major players in the independent space are preparing for a post-Broker Protocol era. We're coming together to reduce contingencies. There will be more of these teams to come."
Penney adds: "Many larger teams are simply deciding they can better care for their clients in an independent firm environment where they can provide better separation from where advice is given, from where assets are custodied and from where products are manufactured and sold."
Carrot top
The carrot of independence is too big in 2019 to be dissuaded by the whip Wall Street lawyers try to apply., Hamburger adds.
"Even the mightiest financial institutions, no matter their drive or capabilities, can't defeat the aggregate demand of customers," he says. "I used to say independence isn't for everyone. Now, I'm not so sure who's not better served within the independent ecosystem."
Despite this side-of-the-desk issue, large teams often stay with wirehouses for the broad capabilities needed to serve the wealthiest families.
Penney says his firm's mission is to put RIAs on a level playing field with the white-shoe wirehouse teams -- and remove them from the Bermuda Triangle of potential conflicts of interest.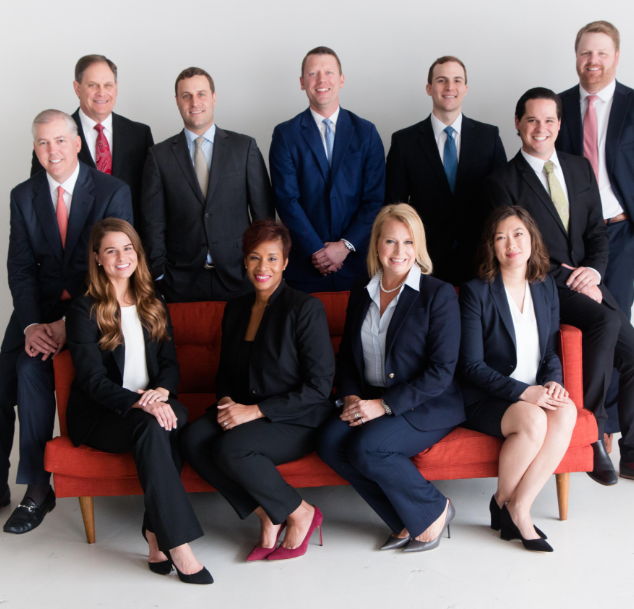 "This triangulation of advice that used to be reserved for billionaire family office managers now has been democratized by aggregated buying power of platforms like Dynasty's," he says. "The result will be more large teams like Americana making the move to RIA space."
Indeed, Penney says the Dynasty pipeline is beginning to burgeon with more big teams as it settles into its new St. Petersburg, Fla. digs. He anticipates hitting the $40-billion-administered mark by Dec. 31.See: A near $16B TAMP grows in Tampa/St, Pete (no pun intended), as Dynasty Financial Partners taps local talent for first poach--21-year RayJay veteran Angela Gingras 
Fertitta announced today (Apr. 29) that his team was leaving Morgan Stanley to launch an independent wealth management firm called Americana Partners, LLC.
His previous roles at Morgan Stanley included as a Managing Director and Private Wealth Advisor, managing clients' assets north of $6 billion. Prior to that, he worked in the High Net Worth Division of Lehman Brothers.  
Alts specialty
Fertitta will serve as president of the new entity based in Houston. His team includes seven financial advisors and 11 employees in all. The firm members include: Billy Busch, Robert Wellington, Sheldon Busch, Josh Caltrider, Johnathan Schnitzer, and Ben Athens.
Americana Partners has specific expertise in alternative investments, manager selection and private placements, according to a release announcing the move. Addepar is an alts reporting software.
"We will now be able to expand our client offering in a number of ways, including providing our clients access to comprehensive family office services, unique investment opportunities and the ability to source our clients' capital markets and credit needs across multiple firms," he said in a statement.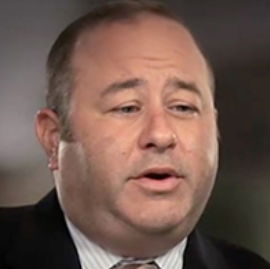 Other big winners in the deal are Calllan Associates, which will provide institutional research and Envestnet, which has partnered with Dynasty on its TAMP. The Hamburger Law firm  provided legal counsel for the transition and launch.
That road, however, isn't a smooth, four-lane highway for every breakaway. 
A large, successful Goldman Sachs & Co. team was forced to the sidelines rather than building an RIA after trying to make a breakaway in 2017 that included an ultra-high-net-worth client as a financial backer.
Jeffrey Friedstein and Joseph Page, principals of Grey Street Capital LLC, the newly formed RIA in Chicago, were sued by Goldman Sachs & Co. in the Supreme Court of New York for allegedly violating their employment contract. Goldman charged they began wooing clients before they left the New York-based financial services giant. 
The advisors' employment contracts required them to wait 90 days before soliciting clients. Dynasty Financial wins its first Goldman Sachs team -- a Schwab RIA now with $1 billion of UHNW advised assets
Friedstein and Page settled the matter in a deal with Goldman, agreeing to forego seeking clients for 90 days. See: Triumphant Phil Fiore set to regain $8.4 billion of AUA that UBS stripped away by firing him in November. 
But the changing RIA tide will eventually claim a super-giant, says Hamburger.
"Morgan Stanley, themselves, can't continue to ignore this space. It's only a matter of time until they pivot their business to work with RIAs in some capacity."
Both Schwab and Addepar declined to respond to queries placed for this article.
---
Related Moves

The St. Petersburg-based producer of 'synthetic RIA scale' will continue to aggressively hire and adjust its talent ranks as it readies for next growth push.
September 24, 2019 — 2:02 AM
---

The Chicago outsourcer has a massive, partially disconnected arsenal of products that CEO Bill Crager is rationalizing into 'wellness' with yet another new unit.
---

The tactic by the Mountain View, Calif. firm and Advent co-founder and code avatar Steve Strand comes a decade after Orion, Black Diamond and Tamarac began feasting on the legacy corpses, but Addepar insists meat remains on the bone.
---
---
Mentioned in this article:
Addepar
Portfolio Management System
Top Executive: Eric Poirier
---
---
Share your thoughts and opinions with the author or other readers.
---