Andy Rachleff: You can expect us to further extend our services into the banking sector this year.
Brooke's Note: If you are one of the few remaining robo-advisor buffs out there, you could be forgiven for giving up hope of hockey stick growth or tipping points or killer apps. Growth has been a slog for robos. But here is at least a micro-burst for Wealthfront from an unlikely source -- the low technology sale of low-brand bank deposits. It is winning ugly, but it still looks like a win. Merrill Lynch used a similar tactic decades ago and it worked. Goldman Sachs is winning -- big time -- with Marcus using this same tactic. But there is a difference between those Wall Street firms and Wealthfront. Wall Street firms do what's right for Wall Street firms. Wealthfront is supposed to have reinvented a use for technology alongside a reinvented ethos. Dangling safe, certain, yet impoverished 2.3% returns in front of millennials pre-disposed to not investing (and oblivious to the 2% inflation rate) seems not to fit the RIA script. Listen up, millennials, the S&P 500 is up 12.81% so far this year. Yes, it was down 4.38% in 2018. But in 2017, it was up 22% and in 2016, it was up 12%. The cost of being safe is very high, something your Wealthfront/Marcus bank brochure may decline to mention.
Wealthfront finally found its hidden talent -- reselling low-tech, high-yielding cash accounts to users of its high technology, low-balance investing services.
The Redwood City, Calif. robo-advisor, which manages $13.5 billion in client investment assets, took "less than a month" to lure $1 billion in bank deposits -- and add $2 million plus to its cash flow, according to its blog. It took Wealthfront five years from the time it registered as an RIA with the Securities and Exchange Commission (SEC) to reach that asset and fee milestone.
It could be the start of something beautiful -- or too good to be true.
Wealthfront started life as a bank as of February 25, by reselling the services of Pasadena, Calif.'s East West Bank, Green Bay's Associated Banc-Corp, Pittsburgh.'s TriState Capital Bank and New York City's Citibank. Then, it it began touting a 2.24% interest rate with FDIC protection up to $1 million.
In contrast, rates at Capital One, Marcus by Goldman Sachs and investors eAccess range between 2% and 2.5%, according to bankrate.com. The US inflation rate is currently about 2%.
Alongside higher yields, Wealthfront cash-account holders get free access to its robo-planning software, known as "Path".
Gathering $1 billion in two months is a coup, no doubt, says Lex Sokolin, financial technology analyst and the co-founder of the NYC robo AdvisorEngine, via email.
"This is a big win in terms of client traction … [but] the product itself is easier to sell than long-term wealth management."
Greg O'Gara, senior research analyst for Boston-based consultancy the Aite Group, says Wealthfront is in the right place, at the right time in a hot market for these kinds of offers. Robinhood and Marcus are making much hay in markets and with media attention of late. Goldman Sachs launched Marcus in 2016 and has vacuumed up $27 billion in deposits thus far.
"Wealthfront is positioning themselves to be at the center of the online banking conversation with no frills and high rates … which continues to gain traction," O'Gara said via email.
That's not a surprise, says Sokolin. "The economics of 25 - 50 bps [in management fees for Wealthfront], or $0 for trades in Robinhood's case, are so compressed that no wonder people are finding other ways of generating revenues."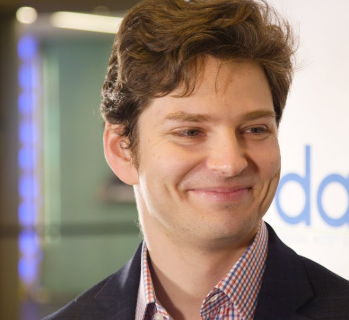 Also, Wealthfront's claimed accumulation of $1 billion in cash in two months is misleading, sources say.
Indeed, when Wealthfront launched its cash accounts in February, the funds from its Cash Beta service were converted over, meaning the lead-time for that first billion in fact stretches back to last summer.
Wealthfront declined to answer a query about this revelation that RIABiz only learned of (from an unnamed source) after publication of the article.
Cash tacks
Wealthfront's two big competitors -- Betterment and Schwab -- take a different tack with cash. Schwab allocates portions of client funds to its bank as a means of making money in its "free" robo. Betterment has a savings account that yields 2%-plus but not FDIC insured. The cash is split; 80% goes to U.S. Treasuries and 20% to corporate bonds.
Best online bank rates, 2019
CIT Bank - 2.45% APY
Runner-up: MySavingsDirect - 2.40% APY
Top Choice: CIBC Bank USA - 2.39% APY
High Rate: Citibank - 2.36% APY
High Rate: Citizens Access - 2.35% APY
High Rate: PurePoint - 2.35% APY
High Rate: Goldman Sachs - 2.25% APY
High Rate: Synchrony Bank - 2.25% APY
High Rate: HSBC - 2.25% APY
High Rate: Ally Bank - 2.20% APY
High Rate: Barclays Bank - 2.20% APY
High Rate: AmEx Nat. Bank - 2.10% APY
High Rate: Discover - 2.10% APY
Source: bankrate.com
Robinhood has just applied for a banking charter, after the Palo Alto, Calif. zero-fee discount broker's first attempt to offer a checking account collapsed in a regulatory farrago at the end of 2018.
Indeed, as of April 29, according to Bankingtech.com, Robinhood has also confirmed the three outsourcers in the running to provide its banking software: Jacksonville, Fla.-based FIS; Brookfield, Wis.' Fiserv; and Bengaluru, India's InfoSys. Infosys currenly sells its "banking platform" to Goldman's Marcus.
Should it obtain a charter, Robinhood Bank will be based in Menlo Park, Calif., and, the firm states, it will charge no monthly fee.
But unlike these players, Wealthfront's bank is a pure silo. Investors can't even move cash simply between bank and brokerage account.
Wealthfront's ability to rake in profits makes the big win much bigger than positioning in the market. The robo-advisor earns at least a minimum of 20 basis points and possibly as much as 50 basis points, say other sources.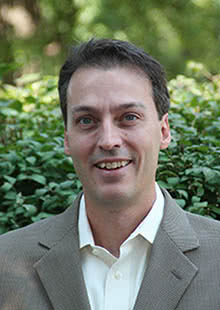 After hitting $1 billion, Wealthfront said it had achieved a better bulk rate on deposits and would pass some of those savings to investors by boosting rates five basis points to 2.29%.
On the other hand, Wealthfront passes on far more of the spread than traditional banks. The national average yield from checking accounts is just eight bps, according to data from bankrate.com.
Critical observers, Sokolin included, say Wealthfront's smashing debut as banker needs to be taken with a few grains of salt, because the assets are likely largely cannibalized from its other accounts. And, because Wealthfront itself, for now, really only adds value as a marketer and bulk seller.
In fact, one off-record source insists Wealthfront is not reselling banks but reselling a reseller of banks -- namely the services of Hackensack, N.J.-based cash sifter Total Bank Solutions. It sells access to, and the means to use, a network of FDIC-insured deposit accounts, much like NYC vendors MaxMyInterest or StoneCastle. See: StoneCastle storms into RIA market with high-yield, FDIC-insured accounts in direct challenge to MaxMyInterest for the title, King of Cash.
Asked about that purported arrangement, neither Wealthfront nor Total Bank Solutions responded to queries. Wealthfront declined to comment at all for this article.
Yet, Wealthfront may have a resounding way to cut out all those middlemen, says Jonathan Holtaway, a former banking consultant and now president of Vienna, Va.-based private equity firm and asset manager Ategra Capital Management.
"This is a stopgap until the economics justify Wealthfront having their own bank charter," he adds via email, saying it'd give the robo a far bigger and longer-term play than a scrap for marketshare with other robos.
Sustaining results
Expect more developments on the banking front, says Wealthfront CEO, Andy Rachleff, in a release. "You can expect us to further extend our services into the banking sector this year." See: Wealthfront throws open its freemium advice to non-customers and calls it peerless, causing critics to yawn 'so what else is new?'
Those services are likely to include automatic bill pay, pay-check integration and access to a debit card.
But Rachleff may not want to green-light a full-on bank until it's clear the results can be sustained with fresh asset sources, according to O'Gara.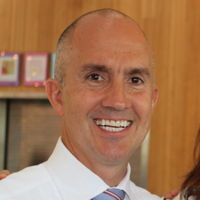 "It's hard to say how successful their deposit growth is without understanding if clients are simply reallocating assets to cash, or if they're acquiring new clients" he says. See: In robo-CEO vs. Twitter gadfly battle, it was no contest as Wealthfront's Andy Rachleff does 'ultimate flip-flop' without tweeting a reply.
Wealthfront co-founder Dan Carroll suggested in a CNBC interview that he is largely relying on existing customers.
"Carroll said the flood of deposits came from existing customers and an 'encouraging' amount of new users who 'had enough' with their existing banks and low interest rates," CNBC writes.
People are "fed up" with old-line banks, Carroll emphasized to the network. "As fintech and client-friendly companies come into the banking space there's been a rude awakening." See: No sooner does hedge fund take big Wealthfront stake than the robo pivots toward becoming one.
Perhaps more concerning is whether Wealthfront is taking a brand risk -- like it did with the roll-out of a much criticized active management product that put the firm on the defensive late last year.
"They've potentially introduced yet another conflict of interest," says a source, who asked to remain anonymous in order to speak freely.
"Much like the risk parity mutual fund rollout that lacked any resemblance of transparency or acting like a fiduciary, they are potentially incentivizing themselves to make more money on cash accounts than they are on their standard 25bps fee," the source said.
Give or promise?
Ironically, Wealthfront itself may be enabling the kind of thinking, which it has railed against in the past, according to Drew Sievers, CEO of San Rafael, Calif. robo software vendor, Trizic.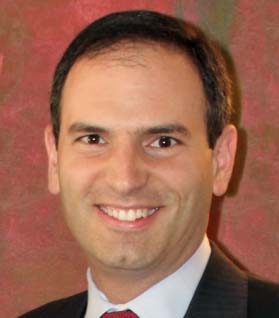 "It's easier to get customers when you give them money for sure (savings account) versus kind of promising them money, maybe (brokerage account)," he explains, via email.
"Their populist approach of free money is not out of step with the prevailing politics: vilify someone, in this case banks, and then step in to 'rescue' the customer," he adds.
Wealthfront is taking another risk by advertising that its deposits are insured up to $1 million, Holtaway says.
The standard deposit insurance coverage is limited to $250,000 per depositor, per FDIC-insured bank, per ownership category, according to the federal agency.
"The claim of up to $1 million in FDIC insurance is risky, because the money is not always so guaranteed, as when it is in Wealthfront's control; it's at risk with only SIPC insurance. The FDIC could easily rule this is false and misleading advertising," he explains.
SIPC protects against the loss of cash and securities held by a customer at a financially-troubled SIPC-member brokerage firm. SIPC protection is limited to $500,000, which includes a $250,000 limit for cash, according to the organization.
"If [Wealthfront] makes money on it, then it's a no-brainer ... as for conflicts of interest, we're going to see a re-play of prior years." says Sokolin. See: What Tom Bradley's first post-TD Ameritrade gig says about him is interesting and his specific MaxMyInterest robo mission, more so.
Basis-point babble
That said, precisely how much Wealthfront makes on its cash accounts is unclear.
A second source, in business with some of Wealthfront's partner banks, who also requests anonymity in exchange for candour, says 20bps is the maximum return.
Holtaway errs to a ballpark of between 25 and 50 bps
In contrast, Wealthmanagement.com sources suggest Wealthfront "receives a variable fee, from each participating bank, of up to 2% (on an annualized basis) of the average aggregate daily deposits."
Such margins are catnip for the venture capitalists on Wealthfront's board of directors and could be the tail wagging the dog in decision making, says MaxMyInterest CEO Gary Zimmerman, via email.
"The standalone robo advisor business model requires additional revenue-per-customer to achieve profitability ... charging clients 20- to 30-bps on cash is another way to extract revenue from customers." MaxMyInterest is currently providing investors 2.66%.
"[Moreover,] so long as these firms can continue to capture [such] a spread on client cash ... they will continue to market cash-like products," he adds.
Spot on, says Will Trout, senior analyst at Celent, via email. "Diversified revenue streams impress the folks with the nice shoes, who ultimately keep the lights on."
Grist for the mill
Indeed, there's more at stake for Wealthfront than short-term profits.
Banking clients are famously far "stickier" than investors, and, by serving them, the California firm gains a rich prospecting pool for cross-selling its investment services and products.
This could slash its client acquisition costs -- one of the two great robo-perils, alongside the difficult high-wire act of surviving on razor-thin margins. See: Betterment turns to ex Mint and Schwab marketing exec Donna Wells to 'hack' back copycat robos and make its brand a household name.
Banks [have used rates] as a customer acquisition strategy for decades," says Sokolin. "[Wealthfront] hopes [customers] will convert onto the investment management product. Once those clients have asset allocations, Wealthfront could make money on allocations or product manufacturing."
Wealthfront's recent growth isn't limited, however, to its cash accounts.
Over the past 16 months, it's added $4 billion to the $9.5 in assets under management (AUM) it managed at the start of 2018, a 42% gain.
"All that matters is your rate of growth, and Wealthfront's rate of growth has consistently been higher than others," Wauck said in a February email interview.
But says our source: "Wealthfront continues to look more and more like the old guard in their recent operations rather than a mission driven company as they like to claim."
---
---
Mentioned in this article:
Wealthfront
Portfolio Management System
Top Executive: Andy Rachleff
---
---
---