Roger Hewins: The feeling of being independent and fee-only again is indescribable, everything seems so clear and simple now.
Brooke's Note: F. Scott Fitzgerald famously wrote, in his notes on The Last Tycoon, that "there are no second acts in American lives." But in the RIA business second acts propagate all the time. Good ones. Yesterday we wrote about Oleg Tishkevitch perhaps eclipsing his first go-around in a big way with Invent.us. See: Oleg Tishkevich soars into the Cloud with a new venture that topped his 16-year effort at FinanceLogix in six months -- with Jud Bergman to thank--but is he flying too close to the sun? What's interesting is many RIA act twos are what the kids call "aspirational" -- meaning they introduce a strong element of their better angels. Roger Hewins has long been one of the great participatory RIAs in this business who was willing to try things, talk to the media, level fair criticisms publicly, do mergers, spread nationally -- and succeed. Along the way, he believes he has learned how to create an attractive environment for women investors. The fact that nobody has ever gotten far with a "womens'" strategy (though they do every day with a divorced women strategy) hardly deters him. This reboot is not a whiteboard project like Ellevest. It's planting seeds winnowed from decades in the business and planting them in fertile soil -- with old hands like Rob Freedman of HighTower/Focus fame as gardeners. That's usually how the RIA business evolves. Roger, that.
Roger Hewins pulled his RIA out of the frying pan of 2012 merger with a $1.8 billion buyback last year, but now he's jumping into the fire with a female-focused strategy that's burned more than one firm. At least he can say he did it his way.
Newly independent, again, he's reformulated his RIA as "Team Hewins" in Redwood, Calif., and created a whole new set of problems. It's also in San Francisco, Boca Raton, Fla. and Miami.
He's starting over at 64, when most principals are shopping for vacation homes, and he's had to piece back his firm under a new strategy that can recoup the $3 billion of AUM he left on the table in order to split from insurance sales firm Wipfli LLC.
At this point, Hewins seems to have the succession angle covered, but his female-centric strategy is raising a few eyebrows.
Female clients have different needs, but it's far from clear that the advisor's gender makes any difference in whether those needs get met, Will Trout, senior analyst at Celent, told RIABiz last year.
Female-only investing is an especially tough sell from a marketing perspective, Trout says. "I'm not down on female-only investing. I just don't think I see it as a great, or overly compelling, differentiator on its own," he adds.
Firms like WorthFM, which quietly closed in Jul. 2018, and SheCapital, which closed in Jun. 2016, are case studies in how tricky the task can be. And former Wall Street guru Sallie Krawcheck had to make a substantial pivot to keep her female-only RIA going as it burns cash and attracts few assets. See: Sallie Krawcheck raises fresh $33 million but only after her 'get-your-hand-off-my-leg' venture becomes Schwab RIA with classic fees and minimums and a warrants-for-AUM program.
In fact, last year, Janus Henderson Investors conducted a survey that showed no evidence that gender plays a role in choosing a financial advisor. Among female respondents, 47% selected a male advisor and 53% selected a female advisor, a difference it called statistically insignificant.
That makes for one hot fire. But Hewins is jumping in with both feet. His woman-leaning marketing strategy is being led by former Focus Financial and HighTower marketing star Robert Freedman -- himself looking to relaunch his RIA career.
"The feeling of being independent and fee-only again is indescribable, everything seems so clear and simple now," Hewins says. See: After tasting the 'nightmare' of FINRA confines, Roger Hewins buys back his $1.8B RIA from Midwestern CPAs -- with the new freedom worth leaving $3B of AUM behind.
Seeding the C-Suite
Right off the bat, he's made two C-suite hires and two promotions as part of his plan to capture the business of high-net-worth women. To solve his succession worries, he's turning Team Hewins into a partnership, with one third of its staff, so far, as principals.
This past February, Michelle Eldridge joined Team Hewins as its chief compliance officer (CCO); and Freedman came on as director of marketing.
The firm also made its in-house tech-guru, Ben Watson, a principal, and added a woman to its advisor ranks with the promotion of internal trainee Rachael Grattan.
Before joining Team Hewins, Eldridge, a lawyer and former Wells Fargo executive, spent eight years as CCO and chief operating officer (COO) at the $625 million AUM Bay Area asset-manager Advisor Partners.
Eldridge, now the buffer between Team Hewins' advisors and regulators, yearned for the more close-knit working environment that Hewins offered.
"After several years in my last role with Advisor Partners, I was looking for a company where I could contribute more in a team-oriented environment," she explains, via email.
Freedman, a former Focus Financial Partners and HighTower Advisors sales executive, joined after a year as director of marketing for Advisor Software in Walnut Creek, Calif. Freedman's move was driven by a thirst to return to his client-facing "roots." See: Jason Lahita ends four-month exile with mission to turn 127 OSJ reps into small media brands by pulling rabbits out of his hat.
"With our new additions to management, we have the team we need to manage the firm," says Hewins. "Every year our leaders become more capable and take on more responsibility for the firm. As we grow many things will change."
Hewin's 2012 merger in a 100% buyout with top-20 accounting firm Wipfli LLC certainly sizzled. And, it cooked up some bacon; assets under management soared to $4.8 billion as the renamed Wipfli Hewins Investment Advisors rode a river of referrals from the insurance side.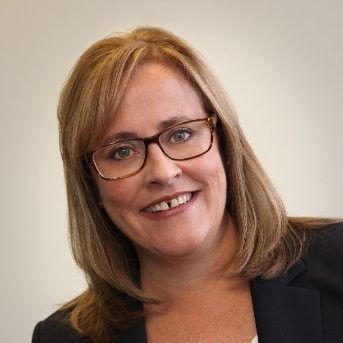 But taking a back seat to Wipfli's emphasis on commission-based insurance sales and its broker-dealer, plus the burden of FINRA oversight, cooled Hewins' fire for the deal.
"I had a couple of clients that just did not like the idea that we could sell something and get a commission and that didn't make me feel very good," he told RIABiz after his reverse buyout last year.
On the plus side, "We retained virtually all of our clients and transitioned the systems and databases with nary an issue," Hewins says.
The firm that emerged, however, was a shadow of Wipfli Hewins Investment Advisors. His reconstituted RIA manages or administers about $2.1 billion, up from $1.8 billion 11 months ago, but half what it was before the breakaway.
Moreover, Team Hewins no longer has access to in-house tax and insurance staff, or a third-party administrator for retirement plans. Full-service it is not.
Hewins acknowledges his post-breakaway euphoria has given way to the hard reality that his firm is rebuilding with significantly reduced capabilities and scale. Even he acknowledges his "Field of Dreams" strategy-- if you build it, they will come-- requires a leap in faith. See: When Steve Janachowski's RIA hit the $1-billion wall, he started hiring women execs and talking M&A; Now he's at $1.7 billion but still seeking to validate his strategy.
There really is a gap in the market, but it's inexplicable that it even exists, he says. "I've always remembered the times women told me that they chose us because, unlike other advisors they met, I looked at them (in addition to their husband) and talked to them."
"Frankly, I just don't understand how you meet with two people and ignore one of them," he adds.
Hewins is counting on a more nuanced approach to the market by first recognizing it's more than a niche. "We don't need to call out serving women as a special niche. Half the population is not a niche," he pronounces.
"Our marketing strategy is to not treat any one group any different, but rather leverage our organic nature of reflecting the communities we serve … How about just seeing every person as an important human being you want to get to know?" he asks.
Challenge accepted
The task at hand is to find a means to grow through referrals. To that end, Freedman is working on a "campaign to attract female executives," and its launch is imminent, he says.
"We're gearing up our marketing and will be launching a campaign to attract female executives who, from their success, find themselves with complex financial planning needs," he says.
This campaign's existence, however, owes as much to an accidental double epiphany as it does an opportunistic nod to the ever increasing ranks of high-powered female executives, says Hewins.
"We're realizing that we not only happen to be about 50/50 men and women advisors and managers, but we also seem to be particularly good at working with women clients," he opines.
For the time being, Team Hewins is not signing more female clients than male, and the number of female clients the firm does have may be down to the fact that "the majority" of its clients are couples.
It's also a "strange concept", given it implies "we ignored women, [and] now we're going to focus on them in a special way," which is absolutely not the case, says Hewins.
"They have needs, plans, and concerns, and we are here to help them. Why is this so complicated?" he asks.
Home grown
Sometimes, however, complications arise in the most unexpected ways. Team Hewins' growth plans are being stymied by a shortage of planners, especially in Northern California, and South Florida.
"We need more planners! We would hire them tomorrow if they were a cultural fit. But historically we have had limited success finding seasoned planners who share our values and fit seamlessly into our team," he says.
Grattan's promotion, however, shows there's a plan in place to address the problem-- growing advisors in house.
Stepping up to a more "leading" role in planning, as well as the growth the company affords its staff is a big deal, and a great opportunity, says Grattan.
"I started in this industry at a small RIA with only one senior advisor. With Team Hewins, there is a whole team of experienced professionals both front stage and backstage to learn from and grow with."
Promoting from within is a strategy the firm will pursue, says Hewins. "We [will] continue to recruit from college and actively look for less experienced planners looking for better career paths and opportunities."
Beside the lure of internal promotions, Hewins also plans to keep and lure talent with equity stakes.
Carrot hop
It's the carrot that made him hop, says Watson.
"I've been working towards [this] since shortly after I was hired. [It's] recognition for a job well done, an invitation to redouble my efforts at improving the firm, and a confirmation of our values.
"It also means that I will have more influence on the direction of the firm along with a deeper understanding of where we're headed."
Hewins admits he "could have just retired," rather than going through the rigmarole of founding a new business.
Thus far, however, round two has been a blast, he says. "Now it's time for the next chapter."
---
Mentioned in this article:
Team Hewins
RIA Seeking to Hire Advisors
Top Executive: Roger Hewins
---
---
---