Oleg Tishkevich: I watched and learned with what Jud [Bergman] and Bill [Crager] are doing...They know how to think big.
Brooke's Note: Us wealth management journalists can hardly leave our office for three hours before a new claim of a "game changer" arrives in our inbox. But Invent.us actually has some of those qualities --without using those cliches. We felt it during the process of writing the article. But late in editorial process, Pete Giza finally drove home why Oleg Tishkevich's plan works when other reinventions die in the crib: It doesn't depend on getting all the legacy system providers (like custodians) into a big room and convincing them to do the right thing. This cloud native effort can exist -- on its own cloud -- and dare providers to ignore its benefits. And an intangible here is Oleg's attitude toward competing. It's as open as the architecture he is pursuing. He knows he's inviting other parties to join the cloud native party, but he sees that, at this stage in his career, as a positive, he says. Chances are that means he will maintain his edge. No time for fear. And pay attention to Envestnet in all this. It expressly allowed one of its own to create this monster on company time -- and then became a big customer. That's another player eschewing rigidity as part of a future-leaning cooperation.
Oleg Tishkevich burst back onto the RIA scene, earlier this year, with customers, cash flow, the blessing of an old ally and withering praise, but the entrepreneur is beset with a decidedly Oleg Tishkevich problem.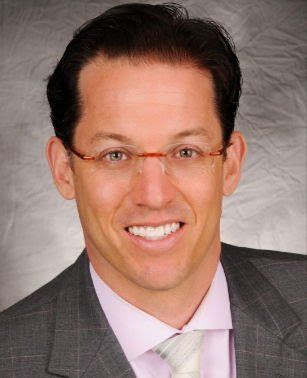 He might be trying to do too much, too soon.
Launched this past January, his new Seattle-based firm, Invent.us, sped out of the starting gates with six broker-dealers already signed-on as clients, including $93 billion Fairfield, Iowa-based IBD Cambridge Investment Group.
It's also just scored a contract with Envestnet -- a potentially defining leap forward because the Chicago-based outsourcer, in turn, serves hundreds of broker dealers and tens of thousands of advisors with its systems and software.
The only obstacle in the way of Invent.us may be its penchant for getting too far out on the curve for a straight and narrow IBD constituency, says Will Trout, senior analyst at Celent.
'Too visionary'
"[For] broker-dealers and big RIAs with lousy technology, to be honest, I think [Tishkevich's dream] is too visionary," Trout says, via email.
"This could be the greatest platform no one will ever use," he adds.
That concern is overblown in 2019 because the pain has reached root canal level for laggards, Tishkevich counters.
"If the problem we're solving wasn't as acute, I doubt we'd [have been] able to get an adoption of about 16% of our addressable market in just 12 [or so] months," the Invent CEO says. "Broker-dealers that leverage our tools now have 'special powers' and 'secret weapons.'"
The promise of Invent.us is to remove the agonizing choice between a dysfunctional nest of best-of-breed software applications and a functioning bundle of mediocre software. It puts them on a level coding field in cloud native. The latter, a cloud-on-steroids, became viable two years ago and allows a sort of Google translate between software.
"The technology is finally here to make that vision a reality," says Pete Giza, chief product officer for AdvisorPeak. "Nine years ago it was there to a point, but the development and massive investment in advanced infrastructure has accelerated exponentially in the past five years."
But it's even better than that because of the way it can stand apart from vested interests in the wealth industry, he adds.
"The beauty of invent.us model is they don't have to have a quorum of custodians, IBDs, vendors or any other such nonsense to be successful," Giza says.
"That is one of the issues with CleverDome [the promising security net]. They need those players to be in. Oleg's platform is, for all intents, an open subscriber platform. If I want to offer my SaaS product as a PaaS product, invent.us can be the dating service and air traffic controller to get the job done." See: What led to Advizent's end and why Steve Lockshin is unfazed, even energized
Strikingly, Invent -- founded in Sept. 2017 when Tishkevich started writing the underlying code -- is already breaking even, and has surpassed the revenues, accounts and staffing-levels achieved after 16 years by his old financial planning software start-up, FinanceLogix. He sold the latter to Envestnet in 2015 for an estimated $30 million.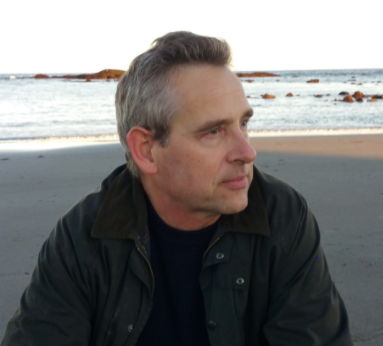 Invent teaches software used by broker-dealers and RIAs how to speak to each other in a kind of IT Esperanto. That makes connecting disparate software -- legacy or no -- significantly easier, because each connection links with every program already speaking the language.
Now, Tishkevich admits that his 1.0 iteration would have been green with envy at the rapid success of his latest venture had he the foresight to see what he'd achieve in such a short time.
"I'm totally jealous," Tishkevich says in jest of his self-funded, bootstrapped company.
But what stokes such covetousness over his 2.0 Invent persona doesn't come out of the blue.
Unlimited Upside
He is first to introduce 'cloud native', the next mega-iteration of cloud computing, to the wealth management world. Cloud native is a design process that only came into being during the past few years. It was immediately leveraged by firms like Uber, which needs great cloud cover to keep all those independent drivers on time.
Sometimes, it really is just about boldly taking action, and that is what Tishkevich has done, Giza says.
"To his credit he didn't ask permission, and he just got down to business. New found riches and the blessing of Envestnet, with an almost guarantee of clients, helped smooth the road to success."
Tishkevich's move, therefore, bears some resemblance to a firm becoming the first reseller of Salesforce CRM -- except for the fact that nobody owns cloud-native design, and its promise is far more immense.
"We have [approximately] 1,000 companies with 1,000 [different] APIs [in the financial industry], and we're trying to solve that," he says.
Cloud Native makes the sky the limit, says Trout. "If he can create this virtual space where all the software [can] talk, then the upside is unlimited ... [it's] the next stage of innovation."
That said, Tishkevich allows that -- for now -- Invent is more of a cloud-native consultancy than a plug-and-play software subscription -- a model that may evolve as the "tools" he builds grow in power and sophistication.
Right now -- like Google Translate -- Invent's translations can still have clunky syntax and grammar. It's just a big head start.
The idea is that new software can be built at least three times faster; that new systems, once built, are achieving about 19% efficiency gains and that legacy software can be turned from trundling -- albeit useful -- family secrets into tools that can share data with modern software, eliminating repeated data-entry.
Alongside Envestnet and the six broker-dealers that have signed contracts with Invent, the firm also has an undisclosed contract with "another major provider of software", according to Tishkevich.
They make up a user-base of about 14,000, not counting Envestnet, and provide recurring revenue that "fully supports" its now 40-strong headcount. It has hired 10 engineers since January, with more hires to come, according to the firm.
Fulfilling promises
The contract announced this week with Envestnet is for core software and not acquired software like MoneyGuidePro, Tishkevich says.
Instead, the Chicago firm gave Tishkevich a mandate to turn its off-the-shelf software into something more like mass customization. For example, it can cut out a specific piece of an application, say a simplified planning questionnaire, and drop it into another program.
There's no set timetable when such custom-builds will be available; but Invent's software is already up and running at some of the six broker dealers it serves. Cambridge is the first to announce Invent-developed upgrades.
As of Feb. 21, the BD's systems are hooked up to the cloud, and beginning to fulfil the Tishkevich legacy-slaying promise, according to a release.
In a sense, Invent is leapfrogging open-API to harmonize legacy systems and software applications that speak tribal software dialects.
Open APIs fail because there are just so many of them, and because companies that expose code tend to expose only the marginally helpful portion, Tishkevich explains. "It doesn't even represent everything in the software."
"[Cloud native] is a way for firms to integrate in a more uniform manner and a better one," says Joel Bruckenstein, founder of the T3 conferences.
"It's supposed to be cost effective [too]," he adds.
Reasons to be grateful
Though Tishkevich is still living under a strict non-compete with Envestnet, he was able to walk out the Chicago outsourcer's front door with a blueprint for his own business.
"I watched and learned what Jud [Bergman] and Bill [Crager] are doing, just in terms of delegation of responsibilities, and how to think big," he says.
"They know how to think big."
He also plans to work in concert with Envestnet to woo new business.
Envestnet blessing
Although he remained an Envestnet employee until late last year -- he was the firm's chief technology officer (CTO) and managing director for financial planning -- the fact that Tishkevich founded Invent some 15 months before he departed indicates Envestnet was aware he was effectively working two jobs. It gave him its blessing out of good will and self-interest, says Tishkevich.
"They've [always] had to say 'this is the system, these are the components, there you go,' but now they can do a lot more without spending the effort on things that aren't at the core of their value proposition," he explains.
Soon every Envestnet installation will be unique in form and function, he adds.
Tishkevich has, however, not been working alone since he started on Invent in late 2017. He's been aided by what analysts say is a crack team of cloud gurus, including Mike Perlov, the former head of IT security for the Olympics and Ryan Reineke, the former COO and CTO at Cambridge is also part of the team.
That's why Invent hit the ground running, says Reineke. "We've worked with just about every application in the industry through the years, so we have deep relationships with all of the key decision makers," he explained in the January release.
Right now, they're leaders in a league of one, says Bruckenstein. "[Others] don't have the domain knowledge about the wealth management space necessary to do it right," he explains. "If [Tishevich] can do what he says he can, it's better, faster and more efficient. We'll see."
Giza sees the glass half full.
"As for the naysayers calling Oleg a dreamer, they better look around and see how fast innovations in cloud tech are evolving. Smart phones, 24x7x365 tethering, on demand everything and instant gratification own us and the software that is eating the world."
Prison break
Tishkevich broke-away from Envestnet in Nov. 2018, 45 months after it rolled him up with FinanceLogix. This makes him part of an elite club of software gurus who joined the RIA and IBD outsourcer with a bang, but left to get their tinker back.
Indeed, Envestnet has been shedding software founders of late. Yodlee-founder Anil Anora has also departed.
It's a trend that's not stopping any time soon, says Trout. "The revolution devours its own, and Envestnet seems to be in a constant state of reinvention." See: Jud Bergman remakes Envestnet into two units and Bill Crager and Stuart DePina will head them as Anil Arora exits.
It's not easy to stop being the lone-wolf, accustomed to driving fast and changing on a dime, says Tishkevich.
"The last time I had a boss I still had pimples … [but] with all the challenges I faced at Envestnet, I did not slam the door and walk away, because I was given a once in a lifetime opportunity to learn."
"I learned a lot at Envestnet about how it operates, and Jud and Bill are brilliant people ... Becoming a large business, that's my next challenge, now that I know how they operate," he adds.
At Envestnet all the baby birds can't get to the mother, says Aaron Schumm, who founded 401(k) robo Vestwell, and the now Envestnet-owned FinanceLogix, via email.
"There's the allure of being able to run your hard-built startup as a 'NewCo' within an established organization… [but] when [roll-ups] happen repeatedly within an established company, friction can be created across the acquirees," he says.
Alongside Tishkevich and Anora, the Envestnet founders diaspora includes one of its original young-guns, Lori Hardwick, now the founder of an all-in-one RIA software dashboard, AI Labs; and Tom Kimberly, the erstwhile founder of RIA robo-advisor Upside, now a managing director at Fidelity Investments's research arm, Fidelity Labs.
To a lesser extent, Schumm also fits the mold. See: Envestnet acquires Finance Logix on heels of Upside.
But unlike Tishkevich, Anora, or Kimberly, he'd already left FolioDynamix four years before it was acquired by Envestnet in Jan. 2018. He'd sold his stake in the firm to private-equity outlet Actua at the end of 2014.
Second mover advantage
Aside from the tricky task of convincing technology buyers at laggard broker-dealers to change the habit of a lifetime and think of software as more than a necessary evil, there's a second big risk to Tishkevich's Invent plans -- he could be successful, says Trout, who points out that big firms with deep pockets won't stay above the fray.
"The RIA tech scene is mostly a bunch of incrementalists, with a few visionaries ... [and] there's also a 'second mover advantage' mindset at play [and] Schwab embodies this thinking more than anybody!"
"It's easier to follow up on someone's mistakes than reinvent a process on your own," he adds.
Tishkevich agrees that another firm could take his idea and run with it, but says such an outcome wouldn't bother him.
"If Schwab does it better, I see that as a success," he says. "For me, at this stage in my career, it's not a financial gig. It's [about] helping people in financial technology."
---
---
Mentioned in this article:
---
---
---
---