Michael Guido: I've learned how to sell financial technology from the best teacher[s] any newcomer could have asked for.
Brooke's Note: Here's a company in 55ip trying to solve the disconnect between robo-advisors and financial advisors. The latter would like to use the former as a means of running their investments but not if it means that they sell vanilla. 55ip is trying to help them sell chocolate, with the simplicity of vanilla. It's a real-world problem with all the attendant challenges of mixing art and science -- and the personalities associated with each discipline. We've seen this sort of sandbagging from pointy-headed PhDs before where they come on clueless about business but they stay patient, keep tinkering and eventually get more business-minded people aboard. Financial Engines and Dimensional Fund Advisors are two good older examples. I'm currently working on an article about Addepar that suggests a similar pattern of enterprise evolution.
Hindered by a PhD mindset and a speed limit name, 55ip struggled to escape the slow lane, despite making what RIAs want the most -- outsourcing they can brand as in-house expertise.
But three years after its founding, and two after a major pivot, the Boston portfolio management outsourcer and analytics software firm has accepted the importance of taking PhD thinking and selling it more like canned goods.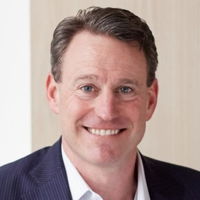 In recent months, it's signed sales deals with the very RIA brands of TD Ameritrade, FinFolio and CircleBlack; and poached a business development executive, Michael Guido, who had a ringside seat as Riskalyze transformed from promising start-up to serious industry player.
With the new hire, new business and a series of partnerships, the omens are good, says 55ip CEO, Paul Gamble, via email.
"We [also] enhanced the platform with proposal capabilities that enable advisors to differentiate their value by illustrating the potential to improve outcomes," he explains. "[It's] all making for an exciting start to 2019."
Indeed, Guido, 37, is Gamble's latest ally as he seeks to repeat the trick he pulled off as sales chief at Financial Engines in Mountain View, Calif.
Mega brand building
There, he helped turn a boffin-driven 401(k) robo into a sales force that created a huge book of business, Ultimately, it would become a mega RIA under the stewardship of Ric Edelman. Today, the firm is known as Edelman Financial Engines.
Moreover, Guido is confident he fits the bill.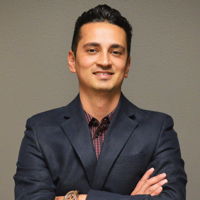 55ip will reap the rewards of the experience picked up at Riskalyze, he writes on LinkedIn.
"Two years ago, Riskalyze took a risk on a 35-year old with zero financial services experience ... [Now] I've learned how to sell financial technology from the best teacher[s] any newcomer could have asked for," he says.
But Guido may find it harder selling 55ip's services to advisors than he did bringing on new business at Riskalyze, given his new employer's continuing propensity to state things in a conditional-laden, jargon-heavy way.
55ip is the kind of do-everything back-office service dreamed up by PhDs -- at least five of its executives hold doctoral-level qualifications. It's offerings include everything from its vaunted tax-aware, quantitative and risk analyses, to its "strategy engine," prospecting tools and trading software--not to mention its TAMP.
Yet, such jack-of-all-trades firms fill RIA business graveyards.
Green shoots
That said, after series of moves that put sales ahead of theory, green shoots are finally budding, and last year was by no means a washout.
The firm closed out 2018 with a December announcement of four RIA wins: Athena Advisor Services, LLC; CUBIC Advisors, LLC; 360 Wealth Management, Inc; and Creative Benefits, Inc.
Dallas-based 360 Wealth Management, with $900 million in AUM, counts as a major win. The other three firms are at the smaller end of the RIA scale, managing between $10 million and $50 million.
Collectively, they manage $1 billion in assets, although it's unclear how much business they intend to give 55ip. The firm refuses to disclose the value of assets it supports, notwithstanding its TAMP.
One place where growth is more tangible -- and certainly in evidence -- is 55ip's TAMP.
Its services include "asset allocation, fund selection, portfolio construction, risk management, tax management, and trading". It charges an AUM fee, a fixed fee and a performance-based fee."
In Nov. 2018, less than 5 RIAs used 55ip's full outsourcing service, alongside a similar number of high-net-worth clients and one, $5-million investment fund. All combined, they amounted to $81.1 million in AUM. Today, 20 RIAs are full-blown users, 55ip's high-net-worth assets have quadrupled in value, and the TAMP's AUM has near doubled to $155.6 million.
Indeed, over the last five months, the TAMP added an average of $14.9 million to its AUM, more than tripling growth.
Pivot-happy
But what's hot in the RIA world right now is putting nets under high trapeze acts -- a lesson not lost on 55ip.
Articles about Auburn, Calif.-based risk management and model marketplace vendor Riskalyze, BlackRock's analytics heavyweight, Aladdin, and NYC business intelligence and stress tester HiddenLevers show up in the trade media more and more daily.
This marks the third pivot in as many years, as 55ip burns through the $10 million in venture capital cash it raised in April 2017.
Following the departure in 2017 of Barclays iShares godfather Lee Kranefuss, 55ip slowly morphed into an investment analytics software company with a strategy research system and a small TAMP bolted on, as opposed to the product-pushing ETF builder Kranefuss envisioned. See: After losing Lee Kranefuss and raising $10M, 55ip gets RIAs to buy Ph.D. smarts, though a critic calls it gussied-up market timing
Now after its latest culture-shift. 55ip is putting its analytics and automation software to work anywhere and everywhere it can, from planning, to prospecting, investment research and the TAMP.
The brainiacs in charge are also getting clued in to dealing with all the RIA necessities--be it integrating with custodians like TD, or describing what they do in more understandable language.
Learning how to speak RIA is no mean feat, given the Wall Street-style product-pushing backgrounds of many 55ip executives, and the inevitable culture shock that comes with the super fragmented RIA world.
But it's incorrect to say that 55ip has pivoted to get where it is today, says Gamble. Instead it's just made risk management more a part of its processes and its selling proposition.
"[The] capabilities for advisors to design and enhance their own intelligent, custom and automated strategies are still core components of our offering," he says.
New friends
When it comes to the firm's recent partnership deals, they are first and foremost a means to put 55ip's software on the RIA shop floor, and they've already made an impact, says Gamble.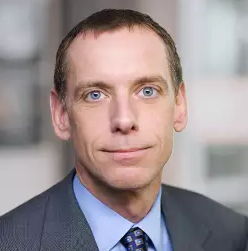 The deal with TD Ameritrade's, for instance, has already been a "large business driver" not least because FinFolio is helping to join up the dots, he explains. "Many of [FinFolio's] advisors custody through TD Ameritrade."
"We're excited about the [CircleBlack] partnership [too], and the synergies between the platforms will be an immense value-add for its clients," he adds in a separate release.
FinFolio's largest clients are also likely to be very interested, says Devin Vigil, FinFolio's vice president for business development, via email.
The biggest winners in terms of FinFolio clients will be its largest users, he explains.
"55ip makes custom and tax efficient portfolios possible at scale, including optional trade automation. I see it as a win for large managers ... they can construct portfolios and automate trading and we can help with everything else."
The goal is to give classic RIAs the ability to run a more robo-style practice, where advisors apply themselves to the human side of the business, but have access to fancy software that vets risk, manages for tax efficiency and does MRIs on manager fees.
Once a robo is set, the RIA can forget about it, because it rebalances automatically. But they don't have to charge robo-fees because they get a crack at customizing. This gives fingertip control to the RIA, rather than researchers.
Moreover, the RIA gets armed with TAMP researcher-level tools -- including an Aladdin-type risk analytics and proposal generation capability.
Match made in heaven
Nevertheless, when it comes to growth, it's not the robos, but Riskalyze that provides the benchmark 55ip hopes to meet.
Its Jan. appointment of Guido as its senior vice president for sales, following his two-year stint at Riskalyze, also ensures 55ip has the ear of its senior management.
Indeed, Guido has been tasked with bringing an RIA sales spark to 55ip as it begins to ape the portfolio management, analytics mash-up that Riskalyze CEO Aaron Klein successfully developed in Feb. 2017, and Gamble is confident he's got the right man for the job.
"We're very lucky [Guido's] chosen to join our growing team ... after much success at RIskalyze," says Gamble. "We have a great relationship with Riskalyze and admire their success."
Indeed, Guido has been quick to return to the firm that gave him his leg up with a partnership pitch. He's already made overtures to his Riskalyze mentor, vice president for enterprise sales Matt Morris, according to a Jan. 25 conversation on LinkedIn.
"Thrilled for you [Guido] landing at 55ip, and looking forward to finding ways to continue to work with you," Morris wrote on a thread detailing Guido's hire.
"We definitely need to connect soon," Guido replied. "Riskalyze and 55ip could be a match made in heaven."
But 55ip's latest pivot isn't the first time the firm has shown its love for all things Riskalyze, which pioneered a simple 1-100 risk number to woo clients frustrated by the arcana of analytics. See: After losing Lee Kranefuss and raising $10M, 55ip gets RIAs to buy Ph.D. smarts, though a critic calls it gussied-up market timing.
Gamble's firm has taken this easy-to-understand metric and made its own. A number of risk management firms have followed suit, such as Atlanta-based Totum Risk. See: Totum's bid to beat Riskalyze, including its own 1 to 99 risk number, gets reward -- acceptance by Black Diamond and CircleBlack.
55ip ranks overall market risk on a similar scale, and it uses Bridgeville, Pa.-based Fi360's suitability sussing software to rank its PhD strategies and analytics with a 1-100 score that measures their fiduciary quality. See: fi360 lures an executive away from Wells Fargo Private Bank to help thousands of advisors deliver fiduciary care.
---
---