Steve Levitt: Maybe it was time for a fresh look.
Brooke's Note: Finally, we are getting a look behind the curtain of the drama that played out between Mark Hurley and his billionaire investor. We wondered why Hurley stopped doing deals. We wondered why Howard Milstein thought he could do better. The bet Milstein seems to be making is that Hurley overreached in making self-interested deals with RIAs while ignoring the old aphorism: "A deal needs to work for both sides." It's not just something you say in negotiations to soften up the other side. But Milstein is taking it a step further, too. He's creating a new unit with a far less rigid mandate. The art of the deal is all about knowing the tipping point between giving a deal partner room to breathe without giving them room to run away with your money. We'll find out soon enough whether Milstein can apply the right amount of art to Mark Hurley's careful science and which protagonist will emerge the better.
Howard Milstein is finally showing his strategy to out-Hurley Mark Hurley at the helm of the company Hurley led for 17 years. He's being friendlier to both new deal targets and existing RIAs alike in an effort to eliminate "some of the friction" caused by Hurley's stringent deal terms.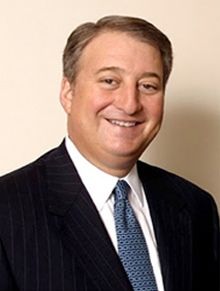 "There was a lot of friction," says Emigrant Partners CEO Karl Heckenberg, who is also newly installed as Fiduciary Network CEO. "We've been working with the firms to remove the friction." See: Mark Hurley battles to end his relationship with his billionaire investor
Though Heckenberg declined to specify precise friction points, he said that all of the financial terms of the original contracts remain. The rewriting revolves around clauses viewed as insidious by RIAs -- namely the wresting of control from firms for failing to meet net asset gathering goals.
RIAs have very much appreciated the willingness of management to take some handcuffs off of them. Firms like RegentAtlantic Capital LLC of Chatham, N.J., and Evensky & Katz of Coral Gables, Fla. used the capital largely to finance internal succession and gave up an equity position when Fiduciary Network invested in them over the years.
But then the new generation came along and found out just how much control was abdicated to get the cash. These new managers faced strictures that were anathema to the original objective of accepting the baton from the founders.
"We are indeed excited by their willingness to revisit aspects of the relationship," says Matt McGrath, managing partner, Evensky & Katz/Foldes Financial Wealth Management. "They support our desire to grow the business while serving our clients well."
Far flung interests
Milstein, a 67 year-old billionaire, revealed he invested in $1.5 billion Minneapolis-based NorthRock Partners, but the deal is not being done under the unit he paid for dearly -- Fiduciary Trust.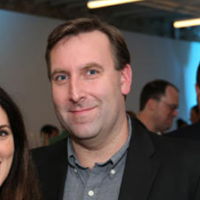 Milstein is chairman of the bank, the largest private, family-owned and operated savings institution in the United States, with close to $7 billion in assets and more than $1 billion in capital.
The new unit, formed in December, affords Milstein, who counts golf legend Jack Nicklaus as one of his partners, broader leeway to put his own stamp on the firm. See: Emigrant Bank 'doubles down' to send Mark Hurley packing and fire up Fiduciary Network, its RIA deal machine
The Emigrant Partners charter is written to reflect the broad spectrum of Milstein's and his single-family office's capabilities--a mandate with a cubist aspect.
"It's similar to a mosaic," says Heckenberg. "Each business tends to be on its own, but if you stand back five feet, you see a different picture. If you really put good businesses together, you'll get a wonderful outcome."
"He's interested in manufacturing, energy, consumer products, and there are dozens-upon-dozens of businesses where he's successfully pulled together what we're seeing come together in golf and financial services," he adds.
Milstein owns Golf Magazine and oversees a real estate fortune largely built by his father. Among his most visible accomplishments, he spearheaded the replacement of New York's Tappan Zee Bridge, the largest public infrastructure project in New York State history.
In 2007, he purchased a full partnership interest in Nicklaus Companies LLC, as well as Nicklaus's golf course design, golf equipment and clothing businesses.
Mending fences
Meanwhile, Fiduciary Network is mending fences before trying to round up new RIAs. The company has busily reworked contracts with its existing 22 RIAs, according to Heckenberg.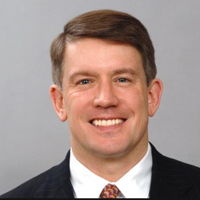 He says the most telling sign of change is in Fiduciary Network's corporate culture. He's getting referrals from partner firms that formerly he locked horns with.
That said, he admits that making deals is still difficult because so many more players -- banks, private equity players and roll-ups -- have entered the market to offer big RIAs ways to execute succession plans.
In the past, Hurley handled all of the deals on his own. That's not the case this time, says Louis Diamond, principal of Diamond Consultants, a consultant for both firms in the deal.
"He was more involved than you'd expect for a billionaire with a lot of investments. He's very approachable and makes everyone feel like they're his No. 1. priority. He met with the NorthRock team a number of times," Diamond says.
In 2006, Hurley co-founded Fiduciary Network with a disciplined and formulaic strategy of investing solely in RIAs through minority stakes.
Bitterness remains
In November 2918, New York-based Emigrant gained 100% control of Fiduciary Network by using its right-of-first-refusal to purchase the remaining 25%. See: After 'thinking changed' Emigrant Bank hires new CEO to either take Mark Hurley's spot at Fiduciary Network or to head new unit that will compete head-on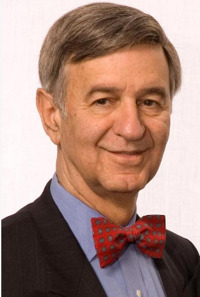 Up until that time, Emigrant had invested $155 million through Fiduciary Network to support the financing needs of 22 RIAs, representing about $40 billion in client assets and a combined $200 million in revenue.
Once the bank took over, it tossed aside the previous management team and opened the flood gates. Emigrant Partners will take minority stakes in a wide range of firms, including institutional asset managers and alternative asset managers.
Hurley's attorney declined to comment due to the pending litigation.
Heckenberg, declined to discuss the lawsuit as well. But he said it was necessary to create Emigrant Partners, because it opens the doors to new, potential prospects.
"To potentially introduce institutional asset managers or alternative asset managers into the Fiduciary Network community doesn't make sense and wouldn't align with how Fiduciary Network was sold to the original firms," he explains.
Milstein is wise to put a Chinese wall between its pool of non-voting Hurley-style deals in Fiduciary Network and its fuller involved investments through Emigrant partners, says Steve Levitt, managing director and founder of Park Sutton Advisors.
"I think Milstein will continue to view Fiduciary Network as a very attractive way to continue to generate ongoing revenue streams in the wealth management industry. Ultra-high net worth families like the Millsteins often are interested in owning a diverse portfolio of revenue-generating companies."
Deal Drought
Fiduciary Network didn't ink any deals in 2018. It's hard to know how much the public spat turned off possible investors, but Diamond says the details in Fiduciary Network's deals weren't always appealing to advisors and that ultimately turned off RIAs, as well, in recent years.
"There were legacy aspects of Fiduciary Network… that the market didn't necessarily gel with. Some of the financial parts of the amount of cash flow the firm was investing in.
"For instance, if there's a down market, what the acquired firm's obligations are and I think the new structure makes it more like a partnership and both firms are sharing in the downside risk rather than in the Fiduciary Network deals," Diamond says.
Without going into details, Heckenberg says his firm has been re-inking deals with all of Fiduciary Network's advisors to make sure the new details are similar to the company's NorthRock deals.
"We have been proactively working with all of the Fiduciary Network firms to bring those relationships more into alignment from a partnerships perspective including past deal terms."
In an email, Harold Evensky said he's been pleased with the new management. "From my perspective, it's going well. I've met with the new principals on a few occasions and have been impressed."
The new management team has impressed Levitt.
"I don't see how it couldn't be a little messy for the Emigrant team led by Karl Heckenberg given that all 15 Fiduciary Network employees are gone. How could it not be? But Fiduciary Network was around for a long time and they've had good transparency in all of these firms."
Levitt was always a fan of Hurley and his team. "We thought very highly of Mark Hurley and his team. I think Karl Heckenberg has a different background and a different personality and he'll be successful.
This deal is significant, Levitt says. "I think it sets a positive tone. We continue to talk with Emigrant Partners about other things. They seem very engaged. It's a big loss of Mark Hurley and his team, but maybe it was time for a fresh look."
---
Related Moves
November 22, 2018 – 12:07 AM
---
---
---
Jeff Spears
Anytime money is involved and the deal terms are violated it is easy to point fingers and attribute blame to others. Wall Street is Fighting deal terms. I wish there was a structure that worked for all parties but I haven't found one.