Robyn Crowther: I referred to Schwab and other firms to illustrate some of my points because I am familiar with their policies.
Brooke's Note: An odd column appeared in InvestmentNews today. Before you start to talk about who wrote it and why, be advised her prior representation of the subject went undisclosed. For one thing, the column purports to reassure RIAs about their competitive relevance even after their custodian partner, Schwab, came out with a wealth management offering that radically undercuts them on price and also radically blows past on service hours. But then its writer, lawyer Robyn Crowther, who has represented Schwab, goes deep law book in assuring RIAs that any effort on their part to retaliate legally against Schwab competition will be futile. Schwab disavows prior knowledge of the column and says it did not communicate with Crowther about it. It did not say it is not communicating with her on other legal matters. For now we are left to believe she is playing a pro bono, lone-wolf fixer role in Schwab's PR battle with RIAs after it uncorked its revolutionary in-house wealth management product.
A column published by InvestmentNews blew through the advisory industry like a sudden spring storm today (Apr. 12) after its author, lawyer Robyn Crowther, failed to disclose her previous connection to the column's subject-- Charles Schwab & Co--while including a thinly-veiled warning to RIAs.
At issue was the sensitive subject of Schwab's subscription-based financial planning option for its digital advisory service. The $30-a-month service launched last month, ostensibly, to offer more hands-on help for investors. See: Schwab hopes to blend into the subscription world of Netflix, Amazon and Apple by dumping asset-based fees and wooing millennials with Intelligent Portfolios for $30 a month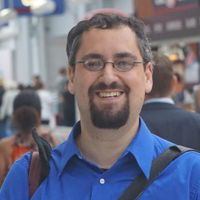 It might just as well have been 30 pieces of silver.
RIAs have expressed concern that Schwab, which now manages more than $3.5 trillion in assets, is betraying its own advisors by directly competing against them with an offering well below (by a third) what RIAs typically charge.
Crowther's column, titled "RIAs needn't fear the large custodians," appeared intended to answer those concerns.
She opened the column with the following: As competition continues for financial advisory clients, there may be a tendency for registered investment advisory firms to worry that large firms that custody the RIAs' assets will poach the RIAs' clients... various factors should reassure RIAs that there is no need to fear the large custodians.
Crowther may have meant to reassure advisors, but the column also came with a stark warning. Schwab has every legal right to poach RIA clients under a series of recent California court rulings, it stated. In other words, don't even think about suing.
Schwab, on the other hand, is known for its quick legal trigger, filing suits against advisors who leave its fold. Last week AdvisorHub published an article about Schwab suing an advisor who was attempting to leave for Morgan Stanley. See: How Schwab's firing of a small RIA as a client became a three-year legal ordeal (Part 1)
Disinterested observer
From outward appearances, Crowther seemed to have penned the impromptu column as a disinterested observer. She was only identified as a lawyer when it was initially published.
That might have been the end of the story on a sleepy Friday in an industry that likes to cut out early on weekends--except for one, eagle-eyed nerd.
Michael Kitces, author of the Nerd's Eye View" blog, which focuses on the financial industry, spotted the potential conflict of interest.
"Wow, awkward. @NewsfromIN 'guest' says "RIAs needn't fear the large custodians" like Schwab & their potential competition for advisors' clients. Fails to disclose that guest is a lawyer who represents Schwab," he wrote on Twitter to his 52,000 followers (including RIABiz).
After that, all hell broke loose, as Kitces' observation began hitting the retweet circuit.
RIABiz contacted Crowther directly by telephone and email, asking her to explain the telling omission. A public relations spokeswoman for Steptoe, initially responded on her behalf. But Crowther followed up herself in an email later in the day.
"It is unfortunate that the fact that I represent Schwab and other financial intuitions was not included in the byline. I understand that information was promptly added once the oversight was detected, and it wasn't anything that I deliberately concealed," she said.
"My work for Schwab is a matter of public record as is my representation of other financial services companies, and work for parties against financial institutions like Wedbush Securities, Oppenheimer and E*Trade," she added.
Crowther was one of three attorneys who represented Schwab and Schwab President and CEO Walter Bettinger in a lawsuit titled Robert Zimmerman v. UBS, et al. in the United States District Court for the Southern District in New York.
Schwab was a defendant in the case, which involved allegations of "fraudulent inducement, aiding and abetting securities fraud, and unjust enrichment." Schwab argued for a motion to move the case to arbitration and won.
At the time, Crowther worked for the law firm of Boies Schiller Flexner LLP in Washington, D.C., described as a "national litigation powerhouse," by the Wall Street Journal. It's led by David Boies, who famously represented Al Gore in his infamous Florida "hanging chad" lawsuit during the 2000 election.
It's unknown if she's represented Schwab in any other capacity since then.
No connection
InvestmentNews editor Fred Gabriel told RIABiz the column was one of several it receives daily, unsolicited, from industry experts and others. It was picked for publication by a sub editor. He said he neither saw it beforehand, nor was he aware of it when it ran.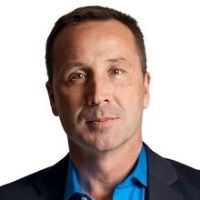 "We literally get dozens of pieces a week unsolicited, and we read every one of them. This came from an outside pr firm, not from Schwab. They didn't represent this lawyer had any connection with Schwab," he explained.
"As soon as we found out, we put calls out to find out if she'd done work with Schwab. We found out within an hour that she had. We opted for full disclosure instead of pulling the column and put it at the top of the story instead of the bottom."
The column still appears on the IN Web site albeit under a new Internet address. But Gabriel said he told the pr firm the publication would never work with it again.
Schwab spokesman Rob Farmer said the lawyer submitted her column "without the involvement, support or knowledge of anyone at Schwab."
"There has been no communication with Ms. Crowther about the column, or even about the topic of the column. We learned of the column upon reading it in InvestmentNews," he said.
"We have been more than happy to respond to questions directly on this topic, and we don't engage outside counsel to speak to the media on our behalf."
A matter of perspective
For her part, Crowther said she was only offering her perspective on the issue based on her work as a lawyer. "I intended to share that perspective, not give legal advice or fire shots," she said, via email.
But some of the language in her article appeared to directly address legal issues Schwab may face, as a California company, were it to renege on written promises to RIAs not to compete with them.
"Generally, the terms of an RIA's arrangement with a custodian are questions of contract; few statutes or other laws govern the relationship between the parties and they would not prohibit competition," she wrote.
She noted that "contractual limitations on the ability to compete for business are largely unenforceable" under California's Business and Professional Code.
"This statute generally invalidates non-competition agreements and has recently been interpreted to encompass agreements not to solicit former co-workers as well," she said. Crowther cited an April 1 ruling in WeRide Corp. v. Huang, 2019 WL 143934 (N.D. Cal. April 1, 2019.) to back up her assertion.
Oddly, the Business and Professional Code is largely designed to protect workers who have been forced to sign non-disclosure and no-compete contracts as part of their employment. Most legal challenges have arisen out of Silicon Valley, where the labor market is fairly fluid.
Professional conduct
Crowther's own legal exposure is another matter. Failing to disclose conflicts of interest in any endeavor as an attorney is a serious breach of ethics. But California ethics rules covering conflicts of interest and truthfulness appear to pertain mostly to client relationships.
Still, there's the question of violating the spirit of the state's "Rules of Professional Conduct."
Crowther said she was "not asked by Schwab or anyone else to write the article or directed by anyone as to what I should say."
"I offered my thoughts on what I think are interesting business dynamics that sometimes arise in legal disputes and which I hadn't seen addressed by others. I referred to Schwab and other firms to illustrate some of my points because I am familiar with their policies. The article reflects my own views of the issues only," she added.
Crowther is well known in state legal circles. She has been named to the Los Angeles Daily Journal's list of "Top Women Lawyers" in eight out of the last nine years, according to her professional bio.
She specializes in commercial litigation, class action defense, copyright and trademark law and serves as co-managing partner of Steptoe's LA office.
She's litigated or arbitrated cases before FINRA and various state and federal courts. Her clients include individuals, multinational corporations, municipalities, and small businesses, according to her bio.
She holds a B.A. in political science from the University of California, Los Angeles and a J.D., Georgetown University Law Center, magna cum laude; Order of the Coif.
---
---
---
Brian Murphy
The "shot" fired by Schwab is a preview of the coming storm for the investment advice industry. For Schwab it represents another full-cycle of engaging, and then competing against, investment advisors. Economic cycle after economic cycle it's the same game - rinse & repeat. The issue with the space is that neither product, nor custodial platforms are highly profitable as stand-alone differentiators in the industry any more. So established players pass accounts back and forth amongst themselves based on the latest "innovation". Unfortunately these innovations are little more than marketing ploys used to pull retail investors into closed platforms where higher margin "proprietary" products/services can be sold.
Jason Johnson
A lot of this has to do with the failure of Schwab to deliver on the multi-custodial version of Portfolio Connect, which is now as we all know, strictly Schwab custodial only. Portfolio Center, the B-52 of portfolio management software, was sold, and we are now seeing the after effects. Cut off the knees of the RIAs with less than $20M in AUMs, simply because the free Portfolio Connect offering is not up to par. Schwab is mostly making its money based on the interest collected from AUM, Intelligent Portfolios, and the good old Schwab Fund 2035.
Sammythebull
and this is new? This incident pretty much defines trade rags....they are riddled with undisclosed conflicts.
Bilster
I suggest we all move assets to another custodian. Who needs these guys. They're using our clients' money to put us out of business.
Really?!
Are any RIAs surprised that Schwab and Fidelity are directly competing for their business?! Why firms custody with them is baffling. Schwab doesn't even need to charge the $30/month. Their revenue is driven by money markets and proprietary ETFs. And/or MFs on OneSource. They are easily making 80-90bps on all accounts, overallocating clients to reps (300+ each), providing lackluster performance and service. Fidelity....even worse. Several initiatives to capture $1-100million clients. Some think they will grow their biz through the "partnership" with Fido and SCH through referrals, think again. 30-40bps for accounts their branches don't want to work with. Our firm custodies all of our assets with Pershing, after moving from Fidelity and not even considering SCH. They have been a tremendous partner in every way. Wake up folks.