Darren Tedesco: Doing nothing was the bigger risk, and to allow the [technology] world to continue to spend more, without matching it, was too high of a risk.
Brooke's Note: In the fast-lane world of wealth management software, a long tenure can get stigmatized. It shouldn't. Older firms pull stuff off. Commonwealth Financial Network's software-share scheme got done with reps and recruiters asking hard questions. But experienced company executives know their business, their customers and themselves and can proceed with confidence. That appears to be happening here. Yes, Wayne Bloom is executing the sale of some secret sauce to competitors, but not likely in a way that makes the Waltham wizard less competitive. Of course, if my half-full view is wrong, we'll hear about it in coming years.
When Wayne Bloom last cast the bones, he faced an existential dilemma: cannibalize his own business to save its much vaunted technology, or watch it wither on the vine as costs mounted.
Then, just over a month ago, the CEO of Commonwealth Financial Network announced his decision, four years in the making. See: Calm, thoughtful demeanor led Commonwealth Financial Network to make a 10-year LPL exec its new president and COO; IPO anyone?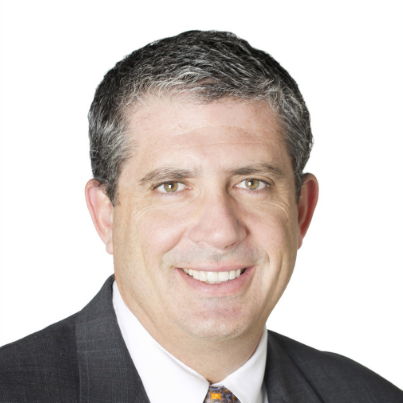 On Feb. 13, Waltham, Mass.-based independent broker-dealer (IBD), Commonwealth spun off its software division as Advisor360. Cross-state Springfield IBD, the Massachusetts Mutual Life Insurance Co., became the first to license the whole hog of broker-dealer (BD) technology, hitherto exclusive to Commonwealth advisors. The software goes live in 2020.
Founded in 1979, Commonwealth is 11th largest IBD in the US, with upwards of $161 billion under its management, revenues of $1.4 billion. Its staying power and lack of affiliation with a product firm or private equity firm has yielded a dividend. It has the highest average production per rep in the US -- almost $700,000.
MassMutual is far larger in terms of headcount, revenues ($32.5 billion), and managed assets (upwards of $200 billion), although its reps' average production is less than $100,000.
Amazon playbook
Bloom's bet is a calculated risk that is seen more often across the industry -- amortizing technology spending better by getting third party firms to share in the cost. The most famous example of that is Amazon selling its web hosting services, AWS, to firms including Netflix, NASA and RIABiz.
More local to the wealth management business is how Joe Duran is working to make United Capital's software system for his rollup into a product for RIAs. See: Framing it as a wildly disruptive 3,300-basis-point fee on de novo revenues, Joe Duran's United Capital digital reboot is apparently raking in RIA assets and revenues More on Duran's software play is below.
The loss of exclusivity -- arguably a problem -- pales in comparison to the larger threat of having too small a budget to keep pace in the systems arms race across broker-dealers, Bloom contends. See: Why Commonwealth Financial dumped Microsoft CRM and where the decision's go-it-alone hazards lie
"This isn't a problem today, it likely wont be a problem tomorrow; [we] could likely continue [alone] for three years, maybe a little longer but in doing [the spin-off] today, we do it from a position of strength."
"We're in a technological arms race, and for [Commonwealth advisors] to continue to have the best software available, we need to generate more revenue.
"We looked ahead two to three years into the future and we [saw] a fork in the road," he adds.
The idea is that signing up IBDs like MassMutual will slash the roughly $35,000 per head annual technology costs.
No choice
Indeed, when MassMutual's 9,000 reps are taken into account--alongside Commonwealth's roughly 1,950--the current run rate of $70 million, individualized, plunges to around $6,300 for Advisor360, according to a back-of-the-envelope calculation.
Include the 9,000 MassMutual back-office staff, and the 700 who remain at Commonwealth -- per-head costs fall to around $3,300. Of those, about 230 remain with Advisor360, which plans to hire a further 100.
It's smart, but Commonwealth didn't have a choice, says Eric Clarke, CEO of Omaha, Neb.-based portfolio management software vendor Orion Advisor Services, via email.
"Bringing in revenues from outside technology deals will be critical for Commonwealth's technology to stay current ... [because serving] your own firm's needs won't give you enough resources."
"[Selling] technology to MassMutual [also] shows the increasing pressure broker-dealers are under to retain advisors," Clarke adds.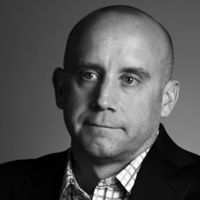 To compete with third-party vendors, Commonwealth has had to spend big, and outsourcing means it still can, says Bloom. "The reality [is] that we've got to keep our advisors on the front edge, but keep costs as low as possible," he says.
"The only way to do this is ... amortize that spend over a greater number of advisors ... [so] we monetize and offer it to others in the marketplace."
It's a "brilliant" move, but, it's also risky, because Commonwealth's leasing out the very USP that's given it an edge in recruiting and retaining advisors, counters Louis Diamond, principal of NYC consultancy Diamond Consultants.
"There's a risk, and I'm sure they've thought about it; that they begin to cannibalize their business. All of sudden, you're creating some pretty viable and well capitalized competitors," he explains.
"That's the No. 1 concern, but I'm sure [Commonwealth's] done a cost-benefit analysis on the amount of money they can make selling this technology ... [versus] creating new competitors in the market," he said.
No brainer
If you look at the big picture, the move to spin-off Advisor360 was a no brainer, says Darren Tedesco, president of Advisor360 since April, and previously Commonwealth's managing principal for innovation and strategy. Tedesco has spent 25 years at Commonwealth.
"Doing nothing was the bigger risk, and to allow the [technology] world to continue to spend more, without matching it, was too high of a risk," he says.
Because Commonwealth's software is some of the best in the IBD business, selling it could shred a key competitive advantage, turning the solution to a budgetary crisis into an existential one, says Clarke. "Commonwealth will be faced with offering what may be a competitive recruiting advantage for their firm [elsewhere] by selling technology to others," he explains.
Honestly, Commonwealth's advisors pushed back against the idea, says Bloom.
"It would be disingenuous to say that taking away some of the uniqueness [our advisors] have wasn't on their mind," he admits. "But, they're really good at putting the Commonwealth hat on ... [and] when I explained it all to them ... there was some concern ... [but] they understand what we're trying to do is in our collective best interest."
Hard hats needed
Ultimately, they'll actually gain, says Tedesco. By serving a more traditional commission-based broker-dealer, Advisor360 will have to add capabilities that might end up being used by Commonwealth reps.
"MassMutual is an insurance company, so we're going to beef up a lot of our insurance reporting, which both companies will benefit from," he says.
But if losing a technological advantage proves irksome to Commonwealth reps, a bigger blow will be the potentialloss of Commonwealth's exclusive research and portfolio management.
"This is purely a technology licensing [agreement]," says Bloom. "[But] we've had some discussions about extending some of our asset management activities," he explains.
"Nothing's decided on that front, but performance has been very good, it's reasonably priced, and there's billions already managed by our research teams, so it would be a natural extension to do that. That's under consideration [too] but no final decision has been made."
As well as software, Commonwealth provides its reps such services as investment research, practice management, consulting and compliance and marketing support.
It's not just advisors who might end up butting heads with the spun-off software firm. Just how independent the new firm is will certainly be tested if a direct rival comes to the table and wants to talk turkey.
Golden hills
Neither MassMutual, nor Advisor360 are targeting firms that are "direct competitors," according to Bloom. But when asked if Commonwealth would veto a deal if a direct competitor did move to adopt Advisor360, Bloom is circumspect.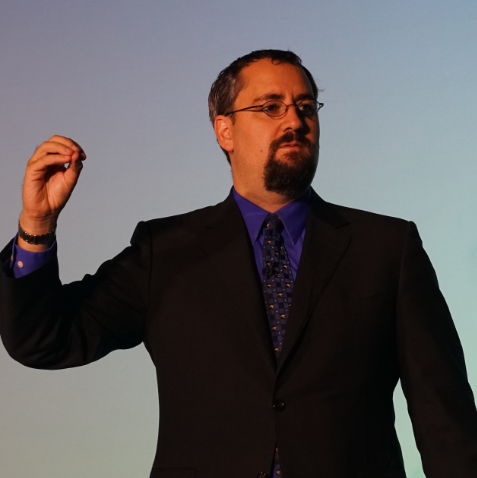 "Advisor360 will be an independent company ... [and] while it will be a Commonwealth owned and controlled entity ... you have to do what's in its best interest," he explains.
"[Some firms] play well in the sandbox and we enjoy competing with them ... [and some] don't always use above-board tactics ... [but] we don't intend on locking people out if there seems to be a synergistic fit."
Commonwealth will reap plenty of cold hard cash if Advisor360 delivers on its promise, says Michael Kitces, founder of the Bozeman, Mont.-based XY Planning Network, and writer of the popular Nerd's Eye View blog, via email.
"How adaptable Commonwealth's system really is, or can evolve, remains to be seen, however, given that it's a completely open and untapped market. I don't see that as a major concern now," he explains.
"Even if 80% to 90% of the broker-dealer market isn't a fit for them, 'just' capturing 10% to 20% in the next few years is an insanely large business opportunity."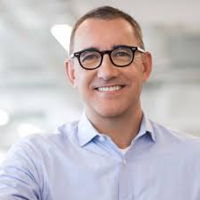 Indeed, given the quality of Commonwealth's software, they could clean up with IBDs using old technology and unable to afford the cost of building their own, says Diamond.
But they're not likely to threaten too far beyond that, he adds. "Commonwealth's a clear leader in the broker-dealer world, and it's probably decent in the RIA space. But RIAs aren't in need of as much of a technology shake-up like a lot of smaller broker-dealers."
Quite right, says Bill Winterberg, founder of FFpad, via email. "The spun-off software will not leapfrog software from independent technology providers."
Watch this space, says Tedesco. "We're targeting enterprises out of the gate, so that's broker-dealers, RIAs, and even mega-offices of supervisory jurisdiction ... [and] we're changing some of our [software] architecture so that [individual components like CRM] are available [separately]," he says.
Small details
The MassMutual deal's origins date back as far as 2015, when Commonwealth interviewed a series of venture capital and software firms to gauge whether its in-house software was fit for the wider commercial market.
These discussions came about once Commonwealth ruled out other revenue boosts, including relaxing its affiliation standards, and an acquisition spree.
No agreements were struck then, but over a business lunch in early 2018, Bloom broached Advisor360 to John Vaccaro, head of MassMutual Financial Advisors, which set the wheels in motion. Other IBDs are now in preliminary talks.
Advisor360 is also already "self-funding" and "profitable," according to Bloom, but MassMutual won't go live with Advisor360's software until it completes converting data from its current system.
When it does, it's going to "dramatically accelerate MassMutual's ability to deliver," spokesman Michael McNamara told Financial Planning magazine last month.
Approximately 70% of Advisor360's software is built in-house. The remaining 30% comes from third-party vendors, although Tedesco's team guts third-party interfaces, replacing them with its own branding and design, and tying their data into a single company-wide feed.
Financial terms have not been disclosed, though payment is linked to the number of users.
What will determine Advisor360's success is how quickly firms can get up-and-running, says Kitces. "The biggest risk is that Advisor360 is still built too specifically. If there's too much customization necessary, then [it] may still struggle."
No problem, says Tedesco. "The guiding principle has been to take the system as it is and plug it into their world without a lot of changes. They came to us knowing this is a system that's been battle tested."
Trendy business
Commonwealth's decision to spin-off its technology arm is a major shift for the firm, but it hasn't occurred in a vacuum, says Winterberg. "I sense a trend developing here, as United Capital is executing the same strategy by selling its FinLife software."
Joe Duran's Newport Beach, Calif.-based United Capital Financial Advisors, which manages $21.5 billion, began selling its in-house RIA software under the FinLife brand in 2016. It's now used by 38 RIAs managing a cumulative $22.5 billion, United Capital excluded.
"They're cut from the exact same evolving business mold," albeit focused on different markets, says Kitces.
FinLife's specifically built for RIAs, especially financial planners; whereas Advisor360 runs the gamut of what a broker-dealer rep needs, he explains. "[But both] are now going into the business of licensing [software] ... to other firms that have similar needs, but not the technology budget or capabilities to develop it themselves."
Trying to be all things to all people is an "uphill battle," but Commonwealth's software will attract BDs, says Clarke. "I can see their technology being very appealing," he says.
Quite right, because outside of a couple of firms like Northwestern Mutual and Ameriprise, a lot of broker-dealers run on a "cobbled-together series of legacy" systems, says Kitces.
"Most are in desperate need of an overhaul … [and] I see a substantial opportunity."
It's a paradigm shift, and there's no stopping it, says Bloom. "Every firm should be operating as a technology firm. If they're not, they're already behind, and they'll be a good fit to use [Commonwealth's] software."
---
Related Moves
January 15, 2020 – 2:42 AM
---
November 8, 2019 – 4:52 AM
---
---
---
Mentioned in this article:
Kitces.com
Consulting Firm
Top Executive: Michael Kitces
---
---
---
---