Jon Stein: There was a gasp in the room.
Brooke's Note: DFA continues to produce Alice in Wonderland moments. Asset managers in today's world largely do what distributors tell them to do, and then, accept whatever pennies get thrown their way. But DFA still dictates some terms, albeit less on the power of its factor investing and more on the strength of its legendary relationship with about 3,000 RIAs. Those ties to RIAs, meanwhile, show few signs of serious fraying (though factor investing now abounds outside DFA) because it continues to apply drip irrigation of good RIA information to those firms and look after their interests. Its new deal with Betterment (and RBC) seems to reflect that DFA focus on RIAs.
Dimensional Fund Advisors added Betterment to its RIA purveyor list, but only after the robo-advisor agreed to its very DFA terms, and CEO Jon Stein spent a few days down in Texas mixing with the brass and some RIAs.
The New York-based robo-advisor, which manages $16.9 billion, announced the deal today (Apr. 11) with the Austin, Texas-based manager of $576 billion of assets. DFA distributes the bulk of those assets through about 3,000 RIAs, many of whom are among the industry's elite. See; Wealthfront calls its smart beta approach 'superior' to Dimensional Fund Advisors largely because DFA works with RIAs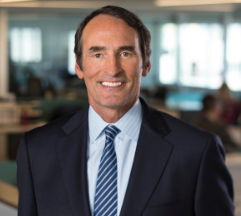 The robo's RIA unit, Betterment for Advisors, was founded in 2015 and has about 400 RIA firms with a combined 3,000 advisors as clients. A handful of those firms represent much of the RIA assets in custody at Betterment.
What made the deal possible from DFA's standpoint was Betterment's ability to restrict access to its mutual funds to just the RIAs brought in through DFA vetting and training.
"The restriction part is key," Dimensional co-CEO David Butler said. See: As Dimensional Fund Advisors' AUM nears half-a-trillion, David Booth yields his co-CEO duties to David Butler
He allowed that DFA is open to forming new RIA relationships with Betterment clients. "There's a good chance some good advisors get introduced to us and we'll work with them."
One big RIA that uses both DFA and Betterment is AdvicePeriod. Its CEO, Steve Lockshin, sees potential in the new relationship. "It has the potential to be substantial," he says. "It has the potential to automate [big DFA RIAs'] back offices."
Kickbacks nixed
Not that DFA isn't feeling industry pressures as more custodians say 'no thanks' to holding its assets without revenue sharing, says Michael Kitces, co-founder of XY Planning Network. Many of his advisors use Betterment for custody. See: Fidelity loses some RIA assets over its new DFA/Vanguard fees but other RIAs crunch the numbers and soldier on
"DFA (and Vanguard) are still fighting with the traditional custodians because those asset managers won't give kickbacks or pay for platform shelf space," he says.
Butler adds that his firm is working toward finding better ways for its RIA clients to better help the next generation, and Betterment has accomplished that with some shared clients.
"The moment was right," he says.
Betterment had to work to make itself a DFA-friendly custodian. It built software that only puts DFA funds on the right RIA desktops.
It also developed systems and technology to transition in and trade mutual funds. Betterment was always built around trading ETFs. DFA has no ETFs.
The introduction of mutual fund trading at Betterment may in fact be the biggest news in this announcement, Lockshin says. "It's been an issue for a lot of advisors," he says. "You had to show up with cash (rather than existing mutual funds or securities. This sends a kind of message."
Asked to respond, Betterment's Joe Ziemer said: "Steve isn't wrong. Supporting DFA's tickers (MF's) is an incredibly large build that is taking months of work. If we weren't invested and committed to the RIA biz, taking this leap would make absolutely no sense. Our most precious resource is engineering time."
Plus, Betterment wanted to bring DFA funds to market with a differentiating factor. It will not charge investors trading fees. See: DFA RIAs remain in turmoil as Schwab and Fidelity ponder matching TD Ameritrade pricing deal and a key couple of basis points
Austin sojourn
The DFA deal comes after Betterment sent seven executives last week to Austin for an RIA conference at DFA headquarters. CEO Stein made the trip himself.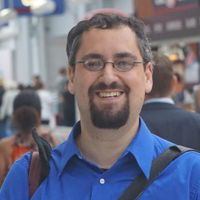 "When we announced that (to RIAs assembled in Austin), there was a gasp in the room," Stein says. "Usually, it's $10 to $30 [for a mutual fund trade at most RIA custodians]."
RBC Correspondent and Advisor Services also recently contracted for RIA use of DFA funds with no transaction fees -- a touch of "freemium" to get a foot in the door, according to Craig Gordon, chief of strategic development for the unit.
RBC has a small RIA unit -- largely remains from Bear Stearns that spun free after its bankruptcy. "It's a reflection of the gold-plated RIAs that use DFA," Gordon says. See: RBC is checking every box to ensure it acquires the JPMorgan RIA unit intact
Kitces says Betterment will need to do far more for RIAs then simply eliminate a fairly minor cost to really make hay out of its DFA deal.
"I'm not sure that the higher DFA ticket charges were REALLY a blocking point for most -- as evidenced by DFA's ongoing meteoric rise, despite their presence," he says in an email.
"Avoiding the higher ticket charges is definitely appealing for smaller advisors working with smaller accounts – ostensibly Betterment's bailiwick – but it's still unclear whether, or how much of, the total advisor market Betterment can actually command with that focus."
Field of dreams
Butler also notes that Betterment's focus -- as dictated by Stein -- still has a ways to go. But he's encouraged by what he sees with Stein, despite his firm's focus on the direct-to-consumer robo-advisory model to date.
"I think Jon has an open mind and he's incredibly curious," Butler says. "I think he's going to get more convinced of the benefit of having a professional in that role."
Lockshin agrees with Butler and says he can define "convinced" in this case.
"I hope they've learned that advisors are a unique class of customer," he says. "It's a picky bird. It's not a Field of Dreams case where you build it, and they will come." See: Betterment informs RIA clients of new $2,400 license fee then cancels it, for now, after advisor blowback
Stein laughs and says he is pretty darn convinced about RIAs and all the more so after spending three days in Austin at the DFA RIA event. "I think it's a huge opportunity," he says. "It's why we took a large portion of the [RIA] team."
Stein mentions one multi-billion RIA he was speaking with in Texas. "He said, by the way, we have half a billion in 401(k) assets, and he said he isn't happy with the recordkeeper or the custodian." Stein made his pitch for Betterment's 401(k) business. See: Betterment jumps headlong into the 401(k) business spurred by a conviction that even Vanguard Group is unfriendly to investors in this arena
Until the last fall, Stein was hands-off with RIAs, since the custody unit formed four years ago.
The RIA reins were thrust into his hands after former RIA head, Cara Riesman -- poached from BlackRock -- returned to the $6-trillion manager in October. See: Betterment reboots its RIA business big-time with new chief, ACATS for ETFs and the ability to fold existing holdings into robo portfolios
The deal with DFA took months to come together, he says, but his firm has conversed with the mutual fund for years. He says he personally admired the firm even before he founded Betterment.
After spending time with RIAs, Stein says he had another epiphany.
"It makes me want to throw a conference," he said.
---
Related Moves
December 8, 2020 – 5:27 PM
---
January 19, 2021 – 6:32 PM
---
November 12, 2020 – 4:43 AM
---
---
Mentioned in this article:
---
---
---
---