Evan Rapoport: There are so many users of TAMPs that are uninformed about how to maximize the advantages of the UMA structure.
Brooke's Note: If you're BlackRock, investment management is yesterday's news. Data and software smell like the future. But if you're Black Diamond, you are drowning in happy software customers and you need an investment management play. You do a deal with SMArtX, a firm with enough competency to do the job, but small enough not to complain about giving your customers outsized attention. If you're SMartX, you take the deal and ask questions later. This article starts at the beginning of "later" when SMartX's assets -- right on cue -- begin to spiral upward. Hiring is a big part of the reaction -- for more smarts and more bandwidth.
Sixteen months ago, in 2017, Black Diamond plucked a micro-TAMP from obscurity so it could sell investments to RIA software clients. The move was fateful for both.
The performance reporting software arm of Windsor, Conn.-based software conglomerate SS&C chose West Palm Beach, Fla-based SMArtX.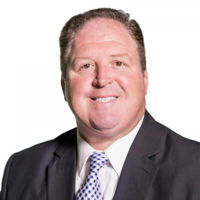 The move cemented Black Diamond, just up the road in Jacksonville, as part of a big emerging trend where portfolio accounting firms make investments part of their offering -- something Envestnet always did and Orion is putting added emphasis on with CLS and FTJ FundChoice.
Black Diamond may also improve the ability of RIAs to invest by its parent's purchase of DST. See: How much of SS&C's $5.4-billion buy of DST Systems trickles down to Black Diamond RIAs? Maybe a good bit
Since their deal, SMArtX has accrued the benefits several times over.
The net result: Between Dec. 2017, and Apr. 2019, the firm added $954 billion in managed assets (AUM), a 657% jump thanks to the Black Diamond faithful.
Accelerating growth
Growth has accelerated in the last four months. SMArtX's assets under management almost doubled, from $765 million in Dec. 2018 to $1.225 billion today.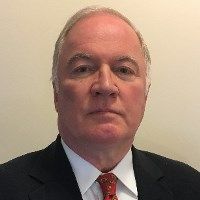 SMArtX also grew managers choices and off-rack models to 475 from 150 to keep pace with rising demand.
As well as passive index strategies, SMArtX's marketplace carries a number of alternative and active strategies that pursue, for instance, downside risk mitigation and smart beta. See: Founded in 2017 to produce ultra-beta ETFs, Salt Financial goes full 'meritocratic' in poaching 27 year-old Dow Jones beta hunter -- seriously, beta hunter -- to lead research for volatility tracking ETF roll out
SMArtX's fees range from 5 to 250 basis points for its TAMP-like investment strategies, depending on the models, managers and software.
The firm layered on a some gravy for RIAs last September by hiring Pascal Roduit as chief investment officer and offering his services for free on an out-sourcing basis. Roduit's expertise as an outsourced chief investment officer (OCIO) adds an increasingly lucrative service in a market that's growing like gangbusters.
RIAs and SMArtX will reap the rewards of his buttoned-down training, he boasts, via email.
"My joining SMArtX provides the platform with advanced portfolio and risk management capabilities acquired over the last 25 years in private banking institutions, hedge funds, and family offices."
If you're a small advisor, managing $250 million or less, SMartX hasn't had a way to teach use of external managers and that's where Pascal helps fill a gap, says SMArtX CEO Evan Rapoport, via email. "[Pascal] will be a massive benefit to advisors."
Adding smarts
Before joining SMArtX, Roduit spent three years as a senior financial analyst at NYC family-office-backed hedgefund sponsor Mercer Park. He has also served as chief risk officer at New York asset manager Rock Maple Funds, worked in portfolio construction and risk capacity at RIA Cedar Ridge Partners in Greenwich, Conn., and at JP Morgan Securities.
SMArtX's clients include the ex-LPL Financial breakaway broker-dealer, Independent Financial Partners, which advises on approximately $41 billion; the $588 million AUM Chicago RIA Astor Investment Management and the $1.8 billion AUM Oakland-based RIA Adelante Capital Management.
The quasi-TAMP resells its trading software trading execution automation system to a number of firms, including Nasdaq, in partnership with KKM Financial; and $667 million AUM Archbold, Ohio TAMP F3Logic.
The system tracks, manages, moves, buys, sells based on the model managers/strategies and allocates them into UMAs on a white-label basis under the banner of SMArtX Deploy.
Additionally, over the past year, SMArtX has signed fresh clearing deals with Pershing's broker-dealer arm; its RIA arm, Pershing Advisor Solutions; Apex Clearing and broker-dealer clearing firm COR Clearing, a buyer of the vendor's white-labelled software.
Bait and hook
Roduit's hire also blurs of boundaries between consultants, TAMPs and software vendors. Big software firms like Omaha, Neb.-based Orion Advisor Services, and Chicago-based Envestnet increasingly resemble TAMPs, with far more than just software on their outsourcing menu. And, many TAMPs are gunning to take marketshare from pension consultants. See: Orion buys $10-billion TAMP to take on Envestnet and AssetMark head-on for mega-accounts.
By giving OCIO services away for free, SMArtX positions itself as one such firm. But it's far from alone; Oaks, Pa.-based TAMP SEI, the biggest name in outsourced asset-management for RIAs and IBD reps, is also taking its game to the lock-jawed big leagues where Mercer, Russell Investments and Aon Hewitt play -- and finding a warm welcome from institutional clients.
But SMArtX is no David versus Goliath story. Rather it's a flea on the back of an elephant, in a herd of elephants, given the twelve figure sums managed or advised by Mercer et al.
SEI's OCIO business, alone, already advises on upwards of $84 billion, or 8.4% of the $1 trillion market, which Cerulli Associates anticipates will grow to $1.67 trillion by 2023.
SMArtX hopes to capitalize on the freight-train growth of the OCIO market by wooing RIAs with a freebie version of a service that's gaining increasing traction with advisors. OCIO managers reported a 23% surge to $1.74 trillion in assets managed worldwide for institutions with full or partial discretion in the year ended March 31, according to P&I.
The lower end of the market really stands to benefit from OCIOs, says Rapoport. "[SMArtX] introduced OCIO services due to overwhelming demand from advisors," he explains. "For advisors getting started with SMAs/UMAs for the first time, portfolio construction can become a daunting task."
It follows that Roduit's appointment is predicated on turning him into a lightning rod that will tempt the OCIO-curious RIA. Once they've swallowed the bait-- SMArtX's Black Diamond freebie--its UMA manager and strategy marketplace and its automated trading software will hook them. See: Liberated (in part) by an Envestnet deal, Scott MacKillop isn't ho-humming a second-round infusion of $1.5 million
Such a move also illustrates the off-the-beaten-path thinking increasingly common at small-scale asset managers and model marketplace vendors. They have to bust a gut for scale, while larger peers buy and merge their way to growth. See: Unseen factors drove the BAM, Loring Ward $50B merger; 18-month warming, light Focus Financial touch, led to reverse merger in spirit and birth, CEOs reveal in exclusive interviews.​
What's in it for me?
The lure for RIAs is that OCIOs are something of a half-way-house between a TAMP and a consultant relationship. Given just 20% of RIAs manage their own investments directly, not all firms are content with the stark choice other TAMPs and consultants offer.
Where a consultant lets an RIA do all the driving, a TAMP takes on all aspects of a firm's asset management, and plenty of its back-office duties to boot. An OCIO manages each firms' investments on a case-by-case basis, so RIAs retain a strong say over how assets are allocated.
Essentially, firms using OCIO services get to keep control of the bigger picture, but they're freed from the nitty gritty, Frank Wilkinson, managing director for marketing at SEI's Institutional Group, told RIABiz in March.
"[OCIOs] provide a better overall governance structure [that] allows [for] an increased focus on [the] more strategic aspects of their role as a fiduciary, such as asset allocation," he explained.
SMArtX's reputation, however, is not solely based on being the SS&C poodle that gives away free stuff. It's also a fervent believer in the concept of UMAs.
Unified managed accounts, or UMAs, differ from more traditional separately managed accounts, or SMAs. They allow RIAs to manage a whole stable of managers but operate under one contract. They can also include multiple assets in a single account, combining any number of separately managed accounts under one umbrella.
That might sound simple, but it really makes a difference, and the savings are definitely alluring, says Rapoport. "We have individual advisory firms that will save over $150,000 per year as a result."
"There are so many users of TAMPs that are uninformed about how to maximize the advantages of the unified managed-account structure and the risks and costs associated," he adds.
SMArtX's software and marketplace does, however, also work with SMAs, which hold one asset class under one strategy.
Although he's betting on a UMA future, Rapoport accepts the SMA or wrap-fee account isn't dead yet, noting that $1 trillion, or 6% of the mutual fund market is held in SMAs.
UMA vs. SMA
A number of industry analysts have long expected UMAs to supplant the widespread use of SMAs. But it's been hard to shake the market assumption that they are too complex and too expensive for widespread adoption. See: Vestmark calls out Envestnet as it makes 'easy-button' purchase of a $3.3-billion RIA asset magnet with hopes for a spot alongside the Chicago giant -- and Orion and SS&C.
Typically, RIAs haven't been huge users, and plenty of work needs to be done to change this, says Barret Ayers, the president of the Vestmark acquired TAMP, Adhesion, in a previous RIABiz article. They prefer other investment approaches, like mutual funds, he explains.
Another issue that's limited RIA interest is pricing. But the cost of a UMA has plummeted over the years, Ayers continues. "The average model is [now] somewhere in the 30- to 35- basis-point range. That's a big deal … ten years ago it was 70 to 75."
"UMAs are the next evolution," says Rapoport.
"Most clients that utilize UMAs have asset-based pricing. As the size of their account increases, the rate charged by the custodian on a percentage basis is reduced. If a client can have one large account as opposed to five smaller accounts, the custodial costs will obviously be lesser."
They're just more efficient, adds Roduit. "The fact that UMAs combine SMAs, mutual funds, ETFs, third party managers, or individual securities in one single account, allows for a disciplined and robust portfolio construction and risk management process."
Acquisition target
Despite its exclusive contract with SS&C, SMArtX remains an independent concern, at least for now.
Asked if SS&C wanted to buy his firm, Rapoport declined to comment. See: As Salentica settles into life as SS&C's fair-haired CRM, downsides of being a sheltered software child are also apparent, critics say.
---
---
Mentioned in this article:
---
---
---
Jeff Spears
April 11, 2019 — 12:40 PM
The legendary investor Peter Lynch would love this story. Most RIAs are sub $100 million and need a service like this one especially since fees have come down. Initially UMAs lacked money manager adoption. That problem was addressed and now lower fees and sowftware will drive the next growth spurt.
---