The exclusive deal SMArtX cinched with Black Diamond is yielding Tiffany results, and now SmartX is hiring to keep up
Growth is not an option for the tiny West Palm Beach concern after its SS&C alliance after AUM all but doubles in recent months requiring more inventory, expertise and staff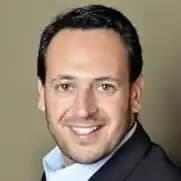 Evan Rapoport: There are so many users of TAMPs that are uninformed about how to maximize the advantages of the UMA structure.
---
---
Mentioned in this article:
---
---
---
Jeff Spears
April 11, 2019 — 12:40 PM
The legendary investor Peter Lynch would love this story. Most RIAs are sub $100 million and need a service like this one especially since fees have come down. Initially UMAs lacked money manager adoption. That problem was addressed and now lower fees and sowftware will drive the next growth spurt.