Adam Birenbaum (left) is already rolling up Alex Pott's longtime TAMP clientele in the months following their merger.
Brooke's Note: We have been writing about Focus Financial, Buckingham, Loring Ward and Dan Goldie for nine years. Suddenly they have all become one company and it's a transaction that bodes well for all four. Is there any limit to how far TAMPs can go now that technology is catching up with the implicit promise of being "turnkey"?
Focus Financial CEO Rudy Adolf once again reaped a ripping rich harvest from his roll-up's largest holding-- really a $35-billion incubator masquerading as a DFA TAMP.
Adolf told Wall Street analysts on Feb. 21 the good news that Buckingham Strategic Wealth, the St. Louis-based wealth management firm, is buying Dan Goldie Financial Services LLC, -- a $1 billion Palo Alto RIA. See: Focus Financial buys $17 billion DFA TAMP for $235 million through its $3.6 billion DFA TAMP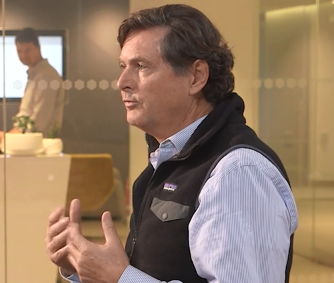 The purchase of Dan Goldie nearly triples the revenue that Focus realizes from the big RIA in the heart of Silicon Valley that was -- until now -- a TAMP client of Loring Ward.
Buckingham bought Loring Ward last fall and added it to its TAMP, The BAM ALLIANCE. See: Unseen factors drove the BAM, Loring Ward $50B merger; 18-month warming, light Focus Financial touch, led to reverse merger in spirit and birth, CEOs reveal in exclusive interviews
Dan Goldie was paying about 25 basis points (bps) to Loring Ward or about $2.5 million annually on $1 billion of AUM -- an amount that shoots up post-acquisition.
"It would be somewhere between 25 – plus/minus, about 25 bps on revenues here on the TAMP.," Adolf said on the call. "And on the RIA, this is closer to 70 bps or more. So it's more than a double in terms of economics."
Golden boy
For Goldie, it just adds another amazing chapter to the movie script tale of his life -- the guy who took down Jimmy Connors in his prime at Wimbledon then eventually built the largest truly solo RIA in the industry. The story -- full of triumph and tragedy -- got a full telling in Sports Illustrated in 2015 when Goldie's RIA was at $700 million in AUM.
Goldie went from son of abusive father to tennis pro to injury-foreshortened career to successful advisor.
Goldie eventually hired Dirk Gilliard en route to $1 billion, but remains ever the lean poster RIA for outsourcing.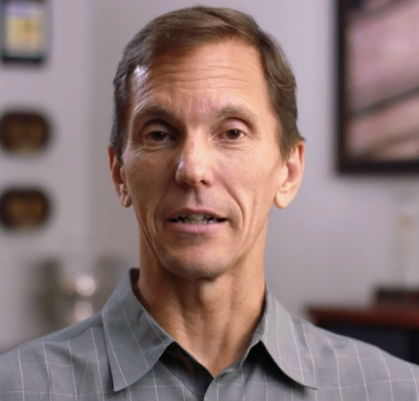 Goldie is co-author of 2011's "The Investment Answer," which he wrote with a former DFA employee in late stages of cancer. See: 'Dying banker's last instructions' article in New York Times sends book sales soaring for two DFA advisors/authors
The transaction will also bring Gilliard, 51, to the Buckingham team as a wealth advisor. Buckingham has had an office in Palo Alto since 2012, in addition to other California offices in Irvine, Walnut Creek and Santa Rosa.
The sale of Goldie's chief outsourcer, Loring Ward, to Buckingham was fortuitous in paving the way for a sale of his firm -- something Loring Ward didn't have the financial muscle to pull off without a major stretch, according to its CEO, Alex Potts.
"Candidly, we'd probably have to recapitalize all of Loring Ward to do this transaction," he says.
Selling to Loring Ward was fortuitous for Goldie, says David Selig, CEO of Advice Dynamics Partners, LLC.
"By selling to its outsourcer one of the biggest post-merger integration challenges was mitigated right out of the gates. Systems, processes and support people remain the same for Goldie and his team. This continuity, combined with the strategic value this deal generates, likely made it a no-brainer."
In turn Adam Birenbaum, CEO of Buckingham, says the deal would not have gone down without the patriarchal capital of his owner, Focus Financial.
"It's just a really, really cool joining of forces. It certainly would not have happened though without our transaction and it certainly would not have happened without Focus' help and support," he says.
Nifty conversions
Adolf, whose New York-based roll-up depends on a steady flow of RIA acquisitions to drive growth, says that The BAM ALLIANCE should continue to yield these sorts of nifty conversions.
"It was never intended to be that kind of an avalanche of $35 billion moves from one side to the other," he told analysts. "But we see it as a steady flow of TAMP assets, billions a year over to the RIA."
In addition, Adolf expects Loring Ward advisors to become mini-roll-ups, too.
""I'd also share that we are at the same time working with some of Loring Ward's firms to be solution providers themselves," he said. "A number of them have already done transactions (bringing on advisors, buying client bases, buying firms) and are looking to do more."
Goldie will assume the Buckingham name.
---
Related Moves
December 17, 2020 – 3:02 AM
---
---
---
Mentioned in this article:
---
---
---
Matt icks
Focus and rudy continue to impress and continue to deliver even if it is inorganic
Peter Mallouk
What Rudy has accomplished in such a short time is unprecedented and very impressive.
Jackie Michel
RIA Biz thank you for your detailed coverage and reporting, this publication continues to distinguish with its persistency to go the extra mile and under the surface (Even when the firms and people may not make themselves fully cooperative, available, and transparent) so much more thought-provoking versus many of the other industry news outlets that have become full time event planners and agents of PR veneer.
Brooke Southall
Thank you, Jackie. We do try to cover the more interesting stories regardless of the level of cooperation, availability and transparency we get from protagonists. It's more than appreciated by our whole group here when it gets noticed by people like you. And, yes, we are mostly allergic to PR veneer and events, which are often a distracting, consuming version of marketing and PR.