Andy Sieg, head of Merrill's 14,800 advisors is overhauling the training program
Brooke's Note: In any overtaking of a meritocracy by an autocracy, the members of the former (wirehouse) need to be re-educated to be more like the latter (bank). Merrill Lynch had a good bull run. A new brand nixes "Lynch." A new advisor training program emphasizes lending and digital products in addition to investing. Don't expect much broker push-back. Bank of America is finding its own swagger after its share price fell to a low of $3.95 in 2008 and was below $13 as recently as 2015. Its shares sit near a multi-year high of about $29. No Merrill isn't turning its brokers into RIAs, but is turning them into bankers whose compensation will drift away from commissions. In revamping its training program, it will no longer seek young, eager Yale grads for its meat-grinder training program. It wants people with life experience. Will all this work? Yes. A bank's business model is the best in the world -- selling the use of money for a premium, with little risk of default. But more specifically, Merrill Lynch already did a grand pilot project in the form of Merrill Edge. See: Merrill Edge eases Bank of America's transition to a post-wirehouse world The call center doesn't haul in many big fish, maybe, but it adds to the BofA bottom line without adding to its headaches. What does it mean for the RIA business? Hello! In Berlin Wall fashion, two pillars of Wall Street culture are being quasi-demolished as part of an acknowledged obsolescence of a sales-based compensation system. Sure it's anticlimactic. What regulators failed to do, the onslaught of a decade of encroaching bank bureaucracy was able to accomplish with the patience of a boa constrictor. Now comes the digestion and some Merrill brokers will see the RIA business as a meritocracy they can still join.
Exactly a decade after Bank of America (BofA) bought Merrill Lynch in a fire sale following the 2008 financial meltdown, the Charlotte, N.C. giant is neutering the famous brand, robo-izing its future and inculcating trainees to walk, talk, and act more like retail bankers.
Oddly, BofA is keeping the Merrill Bull, the symbol of its stock-brokering legions, long known as the "Thundering Herd." But that's about the only thing that will stay the same.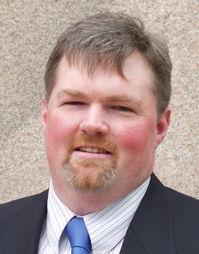 The most visible change in the $2.3 trillion bank's emasculation of the storied New York City brokerage is the demise of its famous name, which traces back to its founding in 1914. The word "Lynch" is being ditched, at least for the broader wealth firm.
BofA Securities (formerly "Bank of America Merrill Lynch") will become the name of its institutional broker-dealer businesses, including its global markets, investment banking and capital markets divisions.
Merrill Lynch will, for now, remain the name for the bank's investing and wealth management unit. U.S. Trust will be renamed Bank of America Private Bank, the bank said in a statement.
The most sweeping-- and revealing-- change, however, may well be how BofA acculturates new talent.
Merrill's famous, 73-year-old training program, widely known for "training The Street," will no longer focus on "practice management development." Now, it will be called "wealth management development."
The change not-so-subtly puts managing client wealth ahead of developing a broker's "practice" -- seemingly a move toward fiduciary care from suitability as the standard. See: A Merrill Lynch trainee shares what it's really like to be part of the firm's revamped, more RIA-like training program
Also unsubtle is how Merrill describes the training program, as much in terms of banking and automation, as it does financial advice.
"The program continues to grow and evolve," says Merrill Lynch spokeswoman Susan Atran. "It includes the full range of our products and services so that advisors are learning about lending as well as investing."
As Bruce Kelly wryly notes in his column this week, however, much of that training simply is a matter of letting brokers know that they can shave half a percentage point off a client's BoA mortgage to move $500,000 in investments or more to the firm -- a program launched in January.
"They're learning about digital tools, too," Atran adds. "That's become a really important part of our business." See: How Merrill Lynch Clear looks so impressively RIA-like and what shows how deceptive looks can be
Blank slate
Wealth management President Andy Sieg called attention to the big training change in an email to Merrill's 14,800 advisors, obtained last month by AdvisorHub. The email cited Bank of America's promotion of the executives who will oversee its training program.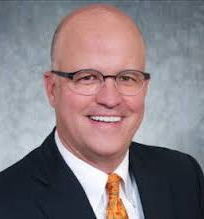 Tim Gillespie, currently an advisor development executive at Merrill Lynch Wealth Management, will now run the new training program, according to AdvisorHub. Atran also confirmed the move to RIABiz.
What Merrill is doing is creating a blank slate rather than just tweaking the old program, says Scott Smith, an analyst with Boston-based Cerulli Associates.
"Rebranding it from practice management development to wealth management development, eliminates people saying 'well we used to….' and then defaulting to that, or making incremental changes," Smith explains.
"Instead you start with tabula rasa and make the program that fits today's needs, not an update of old program."
Firms put a veil of secrecy around these programs and it mostly masks a tale of frustration and futility. The old program touched on the investing basics but usually devolved into survival of the fittest. An academic grasp of financial planning and wealth management was secondary to sifting out people with the right animal spirits, family connections and street smarts to attract assets.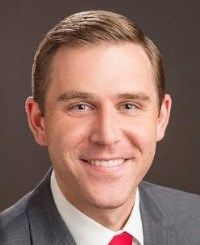 Yet as much as things are changing, now, the bank also seems to be hewing fairly closely to the Merrill Edge training program. BofA views its mass-affluent offering as a big success.
Launched in 2010, Merrill Edge provides online, self-directed brokerage and banking services to investors. It initially targeted investors with less than $250,000, but now works with clients of all asset sizes.
One reason the program works is that the advisors get warm leads from the bank.
The call center-based Merrill Edge is a rising star with a digital aura, and crossover is natural, says Jeff Spears, head of advisor business development for Optimal Asset Management who once headed the bank broker channel at Bank of America.
"I'm reading the tea leaves, and the tea leaves are telling me they're embracing digital adoption which means Merrill Edge. Training is going to support corporate growth goals and that's how I always interpreted it."
Shotgun wedding
Bank of America's acquisition of Merrill Lynch was tantamount to a shotgun wedding during the darkest days of the financial meltdown. The $50 billion all-stock deal--a bargain basement price for the world's largest brokerage--was part of the government's effort to prevent a complete financial collapse.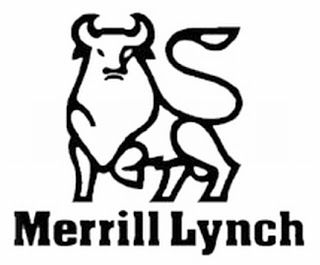 The deal served its intended purpose, but threw together two corporate cultures that proved to be abrasive and unyielding toward each other.
The newly inherited stockbrokers posed a liability, and the revenues they generated--based on stock market returns and sales--were volatile. Brokers could also walk out the door with their books of business and presented a brand risk, according to one observer.
Commercial bankers were also taken aback by the challenges of hiring top producers and the futility of the poaching game. And, they hated having hundreds of stockbrokers who made as much as the bank's top brass.
In contrast, retail banking culture is rooted in the old "three-six-three" rule-- take money in at 3%, lend it out at 6%, and be on the golf course by 3 p.m. Nobody gets paid too much more than anybody else, and promotions involve and orderly procession through bureaucratic hoops.
Merrill's "Thundering Herd" brand and culture were so strong, it took BofA a decade to wrench it under its own cultural umbrella. The latest changes signify the culmination of that effort.
Impossible task?
Bank of America's re-branding rodeo apparently only extends to the brokerage business. Merrill Edge and Merrill Guided Investing will keep their names.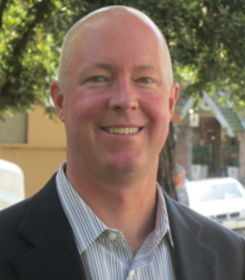 That's causing some to say the leopard really isn't changing its spots.
"It doesn't seem to be any different. It's the same sales model that Dean Witter used and Edward Jones uses. It's friends and family. You hire 20 and keep one," says Frederick St. Laurent, managing director of Firstgroup Recruiting Solutions in Atlanta
Atran disagreed, saying the new program will be focused on wealth management rather than sales.
"Our whole platform is based on goals-based wealth management. We are teaching people how to tailor a wealth-management program to each individual understanding the goals and objectives of building a practice that way."
Cracking a sales-driven culture and fostering a wealth management culture in a wirehouse is nearly impossible, says Timothy Welsh, president of Nexus Planning. See: Merrill Lynch's second act for RIA reinvention is revealed but may yield 'field day' for classic RIAs in the short term
The Larkspur, Calif.-based consultant recalls Merrill executives urging brokers to become CFPs in the 1990s.
"It remains difficult to deliver objective advice in a product-driven, wirehouse sales culture," he says. "Even if advisors are trained to be better planners, then that means they are likely to be poor sales people.
"So, their only options to raise the bar will be with their new advisor-trainees. But after 25 years, you'd think they would have solved it by now. So, you know it is a structural, cultural issue that cannot be managed, or trained, away," Welsh adds.
Culling the herd
But Spears, who oversaw training for Merrill in the early 2000s, is adamant planners can thrive at Merrill, and the sales culture can be erased.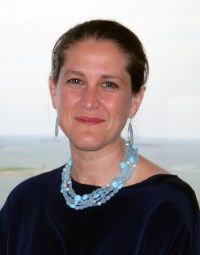 "I am an optimist. So, yes, it can be done. All legacy firms are going through the same issues. It won't be easy, but that is why they pay the management the big bucks."
Atran declined to say how many people Merrill is training, how many it expects to cull, or what standards they need to meet.
Sieg reportedly held a conference call in January with reporters and told them Merrill had fewer advisors, largely because higher training-program standards are causing higher attrition rates among trainees, according to AdviserHub.
The attrition problem rings true to St. Laurent, who says it's tough for Merrill trainees to succeed.
"I get approached all of the time by people they hired. If they're not hitting their numbers, they don't last for three months. They're all encouraged to join teams. Now what does that tell you?"
That means trainees need to join a team to survive by feeding off a rainmaker, he says.
To help improve graduation rates, Kristin Hill, a strategic performance executive, has been charged with overseeing trainee productivity, according to Sieg's email.
Second career
In the past, the company had required trainees to bring in $10 million of net new assets annually. Trainees have also historically been paid a salary during the program and receive commissions and bonuses based on productivity afterward. It was not uncommon for Merrill to receive 150,000 applications each year for its training program.
Now, it appears Merrill is more focused on fewer, but more successful advisors, even those who are looking for a second career, says Dennis Gallant, senior analyst at Aite Group.
"They were always bringing out young recruits just out of school but they didn't have the life-skills. So, now they are trying to bring in new types of people," he says.
"They are being selective and deliberate and the quantity isn't as important. The marketplace has changed and advisors are fiduciary and advisory orientated and consultative."
The new program is driven by BoFA's corporate goals, and Sieg, who took his job a few years ago, is likely under fire to make some changes, Spears says. But clearly, the training numbers haven't been successful.
"When the new sheriff comes in, it's always because the old sheriff wasn't getting the job done. Too many people were getting killed. I think that's what we have here. The old sheriff wasn't doing a good job. I don't begrudge Bank of America. It's business as usual. It's a business thing."
One thing the training program overhaul shows is that Merrill Lynch is constantly trying to reinvent itself to solve a complex problem, Gallant says.
Shrinking pool
"It's expensive to recruit existing advisors and it's a shrinking pool. Firms have always had a method for bringing new advisors to the folds, but it's proved to be a very difficult program."
"The new metrics of being more fiduciary makes it very difficult to bring in new advisors. They're all trying, but the issue is what's the right mix."
---
---