David Waddell: If I were sitting on the board of one of these [portfolio management] companies, I'd say 'stop what you're doing and go hit the phones.'
Brooke's Note: Perhaps the biggest feeding frenzy the business of independent advisors ever saw was when Curian Capital shut down. See: Following 'irregularities' Mark Mandich says Curian Capital will close its doors in 2016 But it kind of happens all the time, like when LPL bought NFP and competitors mercilessly recruited their reps. LPL fought back like crazy, but thousands of advisors refused to go along with the merger plan. See: LPL Financial wages 'war' on Cetera, Securities America and Kestra after they pounced on NPH advisors in wake of sale Now Envestnet faces a test in retaining as many of the 2,300 users of Schwab PortfolioCenter that it can after acquiring them in a deal. Part of the battle is out of Envestnet's control. Competitors can offer ludicrously sweet offers. But mostly it'll be Envestnet's game to lose because it surely holds a reasonably winning hand. Not only does it have Schwab's blessing, but it has Tamarac, which is good software to transition to with even better integrations, at least, with its own rebalancing and CRM applications. It also has deep experience with two key aspects of this deal -- Schwab's software and the proposition of doing large-scale outsourcing. It uses PortfolioCenter. It knows outsourcing. Still, it may have bitten off more than it can chew in terms of manpower to meet, greet, negotiate with and convert so many RIAs all at once in an atmosphere of frenzy.
The anticipated frenzy set off by Schwab Advisor Services selling 2,300 RIA software relationships to Envestnet two weeks ago is more than materializing as competitors swoop in with a level of resolve that may have caught the deal's protagonists flat-footed.
The Chicago-based Envestnet's Tamarac division purchased the San Francisco custodian's legacy portfolio management software Feb. 21, setting in motion a storm of near "freemium" offers by rivals large and small looking to pick off RIAs during the transition.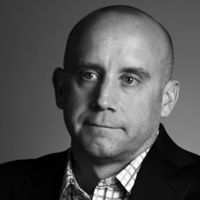 Firms circling the deal like sharks include Black Diamond, Bridge, FinFolio, Orion, Morningstar, Portfolio Pathway and others intent on devouring the RIAs cut adrift.
"I do think there is going to be a bit of a feeding frenzy," says Jim Starcev, via email, who sold his RIA software firm Etelligent to Schwab in 2007.
"PortfolioCenter users have felt a little forgotten of late," he adds.
The aggression is paying off for opportunistic firms left out of the initial transaction. Over the first weekend of March, Omaha, Neb.-based portfolio management software vendor Orion Advisor Services snapped up six PortfolioCenter clients, including Waddell & Associates, (not to be confused with Waddelll & Reed) which manages about $800 million.
Orion was first off the mark offering sweet deals to the Schwab orphans, but it won Memphis, Tenn.-based Waddell almost by default, says Waddell CEO, David Waddell. His firm had used PortfolioCenter since its launch in the 1990s.
When the sale was announced, Tamarac failed to introduce itself, he explains.
"That's the part that surprises me. We got the call from Orion, and I checked with my team, and we'd gotten nothing from Tamarac."
"We like the software. If they'd called and offered us something, we'd have taken another look. But we didn't receive that call. Nobody from Tamarac has ever called me."
Off-putting demands
Belatedly, Tamarac offered the marketplace one year's free use for a four-year commitment, or two free years for a seven-year compact.
Waddell finds Tamarac's day-one demands for loyalty off-putting.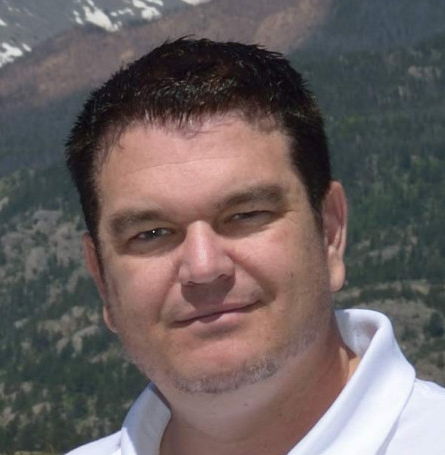 "I wouldn't sign up to a marriage that's locked in for seven years, so I wouldn't sign a contract that far reaching," he says.
Envestnet declined to answer specific questions for this article, but provided a statement: The firm will "continue to support all PortfolioCenter clients," and will not "force anyone to switch" software.
But Envestnet is leaving itself with plenty of wiggle room with the words "support" and "force," says Timothy Welsh, president of Nexus Strategy in Larkspur, Calif.
"Despite these rosy claims of 'we'll continue to support the platform' from Envestnet, they will sunset it eventually like they do with all legacy tech, (I give it about 18 months.) forcing these PC advisors to either upgrade to Tamarac at 10x the price, or have to go and find something else under a business-crushing deadline." he says in an email. "Envestnet basically just purchased the business for the 2,300 leads they can try and upgrade – no worries at all if they don't stick around as PC is not a profitable business and, more importantly, they are not the custodian – advisors have no leverage. Tamarac has already evolved far away from its PC roots, and I don't think there is much left of the PC engine in Tamarac anymore. At this point, apples and oranges."
Because Envestnet has little leverage to force RIAs to switch, the PortfolioCenter sale could reveal dissatisfaction that lurks beneath the surface among RIAs that use Envestnet's services, says Starcev.
"It will only be a bellwether if we see lots of users leaving," he says. "I'd say double digits, [of] over 10% would be a good indicator. Changing isn't easy, if hundreds do, that would say something."
Rival Orion CEO, Eric Clarke, took a few pot-shots, via email. Envestnet doesn't have sufficient manpower to service its clients properly, which means it's open season on PortfolioCenter RIAs, he said.
"More and more, we're hearing from advisors that they simply aren't receiving the level of support they expect," he adds in a linked release.
"But how could they, when, in some cases, they are one of 100,000 and working with a company trying to integrate over a dozen acquisitions?"
Other providers are choosing to go radio silent on the deal. Morningstar did not respond to a request for comment; Fidelity did not respond to questions, despite initially suggesting it would, and SS&C declined to comment.
Firms following Orion's lead with sweeten offers include Windsor, Conn.-based software roll-up SS&C; Denver's FinFolio; Chicago-based data giant Morningstar and Chicago-based new-entrant Bridge Financial Technology .
SS&C's lure is a year's free use of Black Diamond or ModestSpark. See: SS&C solves its Axys problem -- for now -- by acquiring Modestspark
FinFolio is offering three free months, if RIAs sign a three-year contract and Bridge is waiving its implementation and onboarding fees, alongside a price-matching offer for a one-year commitment. Morningstar is offering discounted data, free conversion, and up to 12 months free use of its software.
Turning off the lights
To ease its own moving pains, Envestnet is bringing 50 PortfolioCenter people over from Schwab. But what level of support it plans to offer and at what price is very much in question, says Matt Abar, FinFolio CEO, via email.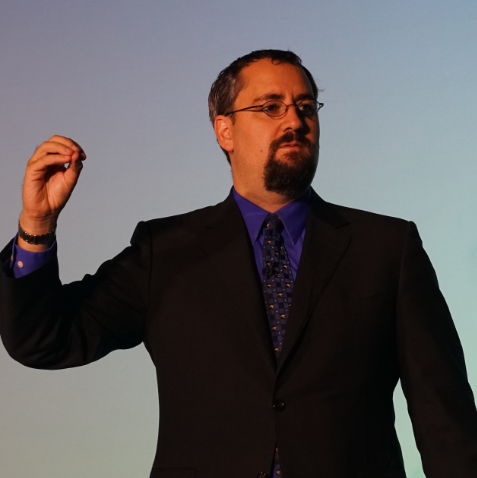 "I suspect Envestnet will raise the price of PortfolioCenter, but otherwise will be a good custodian for the next several years [but] this may change if too many users quit," explains Abar. His own legacy took a hit after he sold his AdvisorMart user-base to Advent in 2002 for $27 million.
It was quickly mothballed, presumably because Advent couldn't justify the cost of servicing a whole new software system.
"[Relative margins were] a big problem when Advent acquired Techfi, and I would expect PortfolioCenter to experience similar pressures," he adds.
That said, legacy users of PortfolioCenter may have one ace in their hands. Tamarac itself is the biggest single user of PortfolioCenter's back-end data application, and Tamarac is getting love from Schwab in that regard.
Schwab is waiving the fee it charges Tamarac for use of that application as part of the broader deal to take the old customer base off its hands. Envestnet also gains about $10 million -- if all customers stay aboard -- in additional revenues.
But Envestnet, too, could find it difficult to justify keeping PortfolioCenter 's legacy base, given the likely difference in profit margins between its flagship Tamarac software and PortfolioCenter.
Too big to bother
After news of Envestnet's latest deal broke, a Twitter frenzy ensued.
Michael Kitces, author of the widely followed "Nerd's Eye View" tech blog, asked in one tweet why it took a sale to prompt firms like Orion and Black Diamond to "aggressively" pursue PortfolioCenter clients, given its "outdated" legacy software made RIAs ripe for the plucking.
"I don't understand why Orion (and Black Diamond and others) weren't marketing more aggressively to get PortfolioCenter firms for the past 3- to 5- to 10-years," he tweeted. "It's been an outdated server-based platform for a decade. Firms were just afraid of switching costs. So ease them."
The answer to Kitces's rhetorical question may relate back to Schwab's original plan to lift the PortfolioCenter franchise into the cloud -- a plan that faltered last year. See: After dream of cloud-based PortfolioCenter falters, Schwab Advisor Services makes good by showering small RIAs and third-party software vendors with windfalls
Mike Betz, a channel sales management executive at SS&C Advent, captured some of tension surrounding the sale. .
At first, he suggested a combination of PortfolioCenter's bargain-basement pricing and "respect" for Schwab kept rivals from scavenging orphans.
"We respect Schwab relationship[s], and didn't want to pilfer their business," he tweeted in response to Kitces. "[SS&C also] has a similar business (Advent Axys) and appreciate the situation. Lots of firms have outgrown PortfolioCenter, but the super low price keeps them stuck."
"No one wanted to pick a fight with Schwab, but everyone is willing to pick a fight with Envestnet?" Kitces rejoined.
"Schwab is a behemoth [and] they send tons of business to all the financial technology players," Betz answered.
"Everyone was playing respectfully in the sandbox, balancing competition with collaboration, not wanting to do anything that would jeopardize a potential bid for the PortfolioCenter business."
The exchange highlighted the fear-inducing scale of Schwab. The San Francisco firm has upwards of $1.5 trillion of RIA assets and $3.6 trillion in total client assets under its administration, management and custody,
But the Kitces/Betz twitter repartee also revealed a further detail behind Envestnet's purchase of PortfolioCenter: There was only one bidder.
The deal itself was a stitch-up between Envestnet and the Schwab C-suite that didn't take advisors into account as much as it might have, Betz tweeted. "[It] didn't go to bid. It was a closed-door arrangement … [but it's] hard to see how a bid wouldn't have been better for PortfolioCenter firms."
"Many said I'm on PortfolioCenter because it's Schwab, and Schwab's not going anywhere, but then sure enough something happen[ed]," says Bridge CEO Rasheed Hammouda
Bleeding money
Now, Hammouda says RIAs may be in line for a reality check if they jump ship. "There'll be a moment [of change] now, and a [different] moment [in] nine- to 12-months when people get the bill."
Some of the firms leaving PortfolioCenter for opportunistic poachers could face a huge price jump, from around $3,000 to $6,000 before to five- to ten-times that now. "It's a massive increase," he says.
Waddell adds: "A lot of these tools truly can do a lot and have massive functionality; there's no doubt about that. [But] the question for a lot of firms now is, 'Do my clients and I really need all that?'"

Indeed if a smaller RIA accepted Tamarac's seven-year lock-down in exchange for two years free service, its costs would leap by an estimated $59,000 to $80,000. That's based on PortfolioCenter's basic cost of $3,000 a year on top of the $16,000 an RIA managing $200 million on behalf of 200 clients could expect to pay Tamarac, according to data obtained from Financial Planning magazine.
Schwab under-invested in PortfolioCenter for a long time, but the low cost kept clients happy, says Waddell.
"In functionality, reporting, [user] experience, and daily downloads, they weren't supporting it to a level that we needed. They could have, and they were fine for a while, but it was clear they were moving away from the platform," he says.
"[But] you get what you pay for and at the price point, as long as it was functional on a basic level, we didn't expect all that premium stuff. If they were charging Orion and Tamarac prices and not delivering, I'd be angry, but that's not the case," he continues.
"There was inertia there, and we know how much operational pain it can take to migrate, so there were plenty of reasons to stay. But once PortfolioCenter announced they weren't going to support the platform, we whittled [choices] down. Orion said nine months [for free], and we said alright!"
Everyone using PortfolioCenter is in play right now, Waddell adds.
"If I were sitting on the board of one of these [portfolio management] companies, I'd say 'everybody stop what you're doing and go hit the phones … call every single one of them.
"It's a great opportunity for those trying to build marketshare. because PortfolioCenter is up for grabs."
---
---
Mentioned in this article:
Kitces.com
Consulting Firm
Top Executive: Michael Kitces
---
---
---
Bill Winterberg
How to embed a tweet: <a href="https://help.twitter.com/en/using-twitter/how-to-embed-a-tweet" rel="nofollow">https://help.twitter.com/en/using-twitter/how-to-embed-a-tweet</a>
Brooke Southall
OK, that looks highly doable. Brooke
Dan Cohen
I have a contact at Schwab and had a discussion about this. Both sides of the transaction are under SEC mandated silent periods and both are being overly conservative/cautious about communication in my opinion. Definitely either company could have done a much better job with the announcement. Schwab's focus has always been the Schwab relationship and the AUM. Given the large majority of SPT clients that are Schwab, I doubt they would have agreed to anything that would have been detrimental to the Schwab relationship. Advisors should hold off until the deal closes and see what Tamarac's longer term plans are before immediately trying to jump into something else that will be more costly.
Marie Swift
‪Hey folks ... just a reminder that Oranj is a free wealth management platform with award winning account aggregation and rebalancing capabilities coupled with a model marketplace and a modern digital client experience. There's a comment in the article above from one of the people interviewed that suggests, wisely, that advisors should consider how much they and their clients really need before jumping into expensive long-term tech commitments. Worth considering.‬
John Bornakit
Free, Marie Swift? Are they selling my (and my client's) data? Sounds like a 'get what you pay for' moment!