Sallie Krawcheck: It can be life-changing money. Retire-like-an-Instagram-influencer money. Get-your-hand-off-my-leg money.
Brooke's Note: At this stage, Ellevest is a survivor of two fads that largely died -- the pure robot and the advisor for-women, by-women. The business-to-consumer robo model barely lives on, and I'm not sure there is one out there that breaks even. The financial advisor-to-women model is also one that tends to fail in the financial realm. Virtually every big existing financial brand has made a push for women at one time or another only to be humbled. I think there's an inherent challenge in telling women they can be as strong as men, if only they can be sequestered from their pernicious effects. (Not that men are good advisors of women when it comes to money. But many women are no better with the more advisor-averse gender, or worse.) Yet though Ellevest is surviving, it remains dependent on capital infusions to live another few years with such low AUM, hence low revenues. It just raised another $33 million -- largely from women. The best news for these investors is that the business model is shifting toward an area where Founder Sallie Krawcheck has real knowledge -- high net worth investors. But for that, she'll need to hire human financial advisors. Right now her ADV lists three people who "perform investment advisory functions" out of 82 collecting a paycheck at Ellevest. But are those advisors of an ilk to manage the money of a Melinda Gates?
Wall Street wirehouse veteran Sallie Krawcheck once said her RIA robo, Ellevest, would make investing "approachable and achievable for all women."
But after two-years of less-than-spectacular asset gathering, she's shifting focus to wealthy women more like herself---and her latest backers.
Melinda Gates and former Obama White House advisor Valerie Jarrett just participated in a fresh, $33-million funding round through Gates' Pivotal Ventures. The money will fuel Krawcheck's high-net-worth venture, Ellevest Private Wealth Management.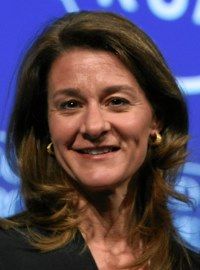 "I've been saying for a while that VC-backed B2C robo-advisors are a dead end," says Craig Iskowitz, CEO of Ezra Group in an email.
"They will never be able to return 7- to 10-X for their investors based on how little they're charging in fees. Sallie seems to have realized this and is pivoting into a high-net-worth RIA."
Krawcheck's track record since founding the 82-employee firm with an altruistic mission in 2016 has been mixed.
She's raised $84 million in venture capital since 2014 against $283 million in AUM, up from $136,185 in May 2016 and $25 million on April 28, 2017, according to ADVs filed on those two dates.
Of that amount, $100 million comes from high-net-worth clients with $1 million or more in investible assets, according to a release announcing the funding round.
The firm's AUM is up more than 10-fold in two years but it's a straggler measured against other brand names in robo and call-center advice.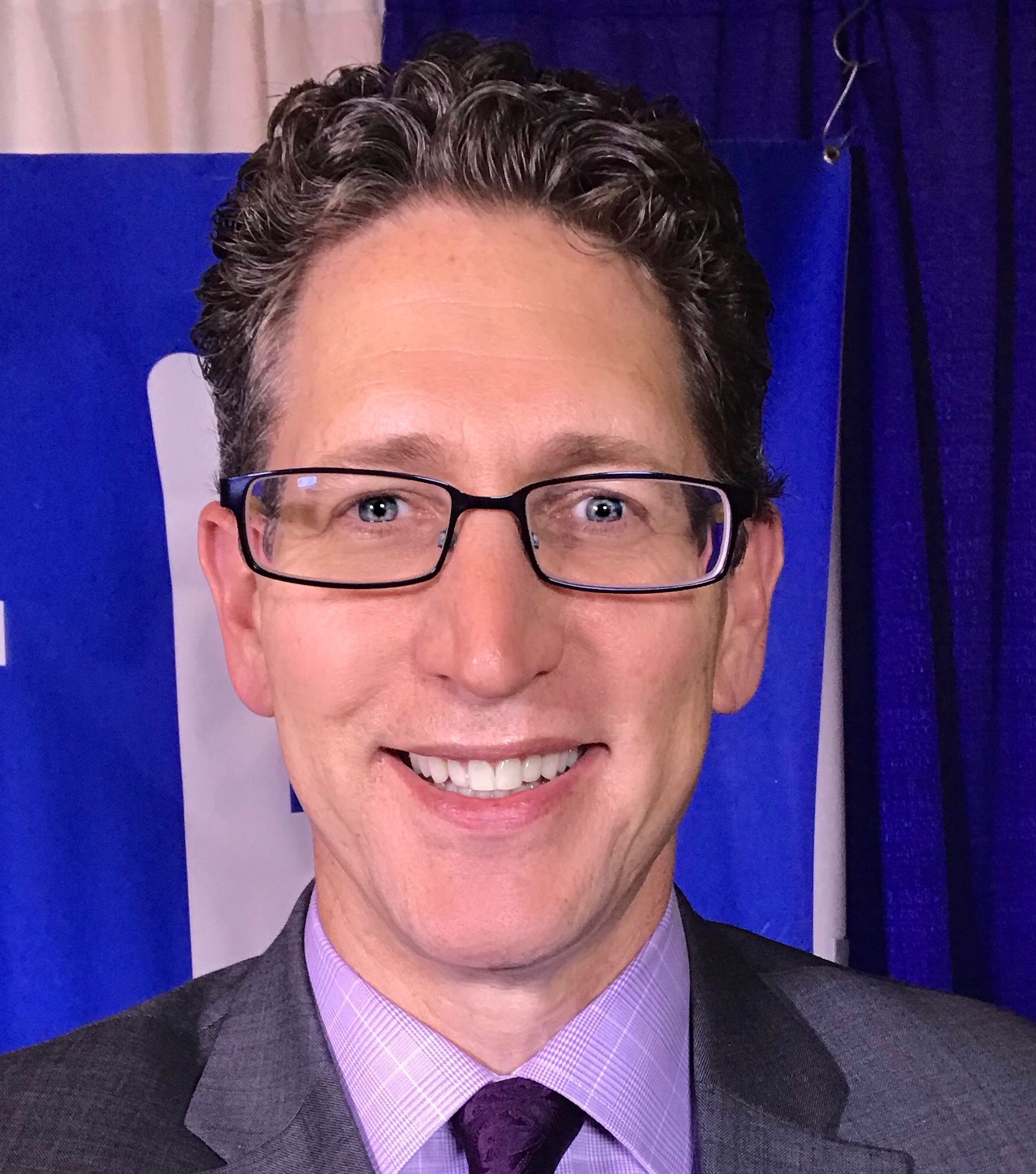 It badly trails rivals like Betterment, Personal Capital and Wealthfront in gathering assets. Betterment, in contrast, had $3.23 billion in AUM in 160,000 accounts in 2016, which it grew to $8 billion in 2017 and $14.2 billion in 463,480 accounts as of March this year, according to its respective ADVs.
Ellevest excels, however, in account gathering. In April 2016, it had just 40 accounts. That grew to 5,200 accounts in 2017 and just over 34,000 accounts as of March this year, according to its latest ADV.
"It's not about AUM for a while," says Amanda Steinberg, founder of DailyWorth. "Women are slow to move assets. That's the game. Anyone who has patience and wins women's trust will eventually get billions."
Ellevest's HNW service may fill the gap in asset gathering--and revenues. It's charging 90-basis-points on a $1-million-minimum account. Schwab Advisor Services is handling custody. The company still has a digital-only robo offering at 25 basis points. Those assets are held at Folio Institutional.
Meanwhile, Krawcheck continues to hammer the idea that a for-women, by-women company can break through emotional constraints that sow distrust of Wall Street and keep women in cash. See: Sallie Krawcheck astonishes industry observers by raising another $32.5 million for her robo-advisor -- perhaps on strength of 'unit economics'
Break through
High-net-worth investors hardly seem to fit that mold, but Krawcheck's go-to-market concept--to empower all female investors--apparently still resonates among her deep-pocketed investors.
"Today, we bring in a group of rock star investors deeply aligned with our mission," Krawcheck, CEO and founder of Ellevest and former CEO of the wirehouse brokerages at both Merrill Lynch and Smith Barney, says in a release announcing the funding round.
First-rounders Rethink Impact and PSP Growth led the latest round. Other new investors include PayPal, Mastercard. Google's Eric Schmidt. Linnea Roberts of GingerBread Capital and Elaine Wynn, co-founder of Wynn Resorts.
Previous rounds also got rock star cash from the likes of Venus Williams; Mellody Hobson, co-founder of Ariel Investments; Theresia Gouw, leader of Aspect Ventures; Sonja Perkins, founder of Broadway Angels and Andrea Jung, former CEO of Avon Products Inc.
Other financial heavyweights include Mohamed El-Erian, chief economic advisor at Allianz and the former co-CEO of PIMCO, Ajay Banga, president and CEO of MasterCard, and Brian Finn, former president of Credit Suisse First Boston, according to an earlier report from Fortune.
Returning investors also include Aspect Ventures, Khosla Ventures, Morningstar, Astia Angels, Creditease Fintech Investment Fund, and Ulu Ventures.
"Since we invested in Ellevest's last round nearly two years ago, Sallie and her team have achieved exponential growth and helped countless women to take hold of their financial futures," says Jenny Abramson, founder and managing partner of Rethink Impact.
"We're thrilled to co-lead this round, and look forward to continuing to partner with the company and its stellar community of investors."
Leg up
"Being under-invested can cost women a fortune over their lives," said Krawcheck. "And it can be life-changing money. Retire-like-an-Instagram-influencer money. Get-your-hand-off-my-leg money."
Part of Ellevest's strategy seems to be an emotional tie-in to the success of other women unrelated to the RIA -- both to drum up investor cash and VC backing from and ultra-wealthy woman like Gates, Wynn and Roberts.
"It's been a pretty good couple of weeks for women-led companies bringing the thunder: Glossier and Rent the Runway became "unicorn" companies valued at more than $1 billion after new rounds of funding," the release states.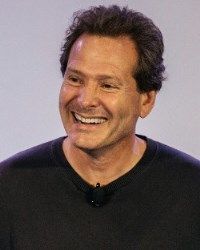 "It's also been a decent year: The Wing, ThirdLove, Billie, and Landit all announced funding rounds in the past three months. All of these companies have something in common with Ellevest: They came into being because the status quo didn't fit women's lives."
"This isn't 'for women,' 'pink it and shrink it,' 'make it smaller,'" she said after unveiling the company at the TechCrunch Disrupt NY 2016 conference.
"We're going to forecast out your life so that you can achieve your goals. And then we'll put a bespoke investment portfolio against each goal to help her achieve them.
"If you're going to plan — no one else does this — you have to use powerful technology, powerful finance, in order to take into account her unique circumstances."
Women need a platform that takes into account not only her earnings, but also her salary arc — which is different from men's, she explained.
It needs to account for the fact that women live longer than men, on average, when planning for retirement. It needs to understand the salary differentials between a woman's pay and her male counterpart's pay and how that impacts her strategies, she added.
Kickbacks
In another Wall Street twist, Ellevest disclosed a program in its ADV to kick-back shares in Ellevest to investors who bring large balances to the AUM total.
"Ellevest may offer at its discretion, securities interests (warrants) in Ellevest, Inc. to those PWM clients that maintain a net AUM balance exceeding a threshold agreed upon with the firm," the ADV states.
"The warrants will be privately offered under the securities laws solely to accredited investors and agreed upon terms will be set forth in a private placement memorandum or term sheet. Generally, warrants will vest over a designated period and vesting would be conditional upon the client's maintenance of the required net."
One robo executive opined that the kickback is common enough.
"That's interesting but not super surprising," he says.
"Other tech companies have found ways to give valuable customers shares. Hard to really evaluate without knowing how many shares people are receiving for what type of dollar amount. It's a nice attempt at retention while increasing the likelihood that the new shareholders will promote the company to their friends and family."
The venture's impetus makes good sense, according to Gates.
"When the status quo isn't meeting women's needs, it deserves to be disrupted, and that's what this platform created by women for women aims to do," she said in the release.
"Women's lives and realities are different than men's, and I think we'll see more and more of a demand for products designed to reflect that. This is an important market opportunity that Ellevest is well-positioned to tap into."
This is Pivotal Ventures' first investment in a startup. VC fund has mostly invested in funds that back women-owned businesses.
18 to 85
Ellevest has clients in all 50 states and Puerto Rico in an age range of 18 to 85. Its employees are 74% women, though only 50% of its engineers are women.
One man who also sees promise in the venture is Dan Schulman, president and CEO of PayPal who is quoted in the release. "The growth in Ellevest demonstrates that, even in a crowded market, there is always opportunity for customer-focused solutions to win."
---
---
Brian Murphy
They have failed...not in raising money, but in building a groundswell of interest for their cause. While it would be nice if the differences between men and women's investing needs were enough to build a unicorn business around, that doesn't seem to be the case. The standard robo-advisor has many hurdles in front of it, and the industry still hasn't figured out what those hurdles are. Instead they continue to roll-out next generation products as opposed to rethinking the needs of consumers. Remove the frictions and the market will appear. Frictions include the requirement to move money from point A to point B, the "it's only a partial solution" issue, and the AUM business model. Schwab's onto something with their subscription service - that will be the future. Yet by and large the innovators just haven't figured it all out yet. Hint - separate advice and implementation.
Jeff Spears
I've witnessed first hand how male advisors dismiss female clients. There is a solution that needs to be delivered by female and open minded male advisors. Hopefully the Ellevest team recognizes this. Sallie was loved by female advisors at her previous firms. Hopefully she can revive that magic.
---