Raj Udeshi: Here's a seven-figure deal I just beat Blackrock on.
Brooke's Note: The free enterprise system is a zillion micro-cacophonies, yet sounds like the London Philharmonic at a macro level. But what Focus Financial and other pure roll-ups are attempting to do is make such a hands-off system work at a far more micro level. It's either brilliant, or it's a house of cards to make RIA-level managerial autonomy the controlling force in attempting to achieve RIA economies of scale. It's an attempt to take the scattered shards of Wall Street houses -- breakaway brokers -- and reassemble them into a Midtown New York-based vase of RIAs. Risk is the problem. What control does Focus have over how advisors run their firms, how they invest, or what the markets do? Little. But that's why the big Focus deal with a little player HiddenLevers is interesting. Suddenly, Focus gets a fighting chance at managing the layers of risk to clients, hence fees, hence reputation by putting all those risks onto a dashboard both at an RIA firm and rollup/holding company level. You can address risks if you can see them. HL's CEO Raj Udeshi makes no bones that he is over the moon about his "seven-figure" deal with Rudy Adolf. He says it "is certainly a significant milestone for our company." It doubles his assets overseen and proves, he hopes, that HiddenLevers can come out of hiding to take on Aladdin and win on future battlefields.
Focus Financial Partners just chose a little-known software firm to handle a huge job -- patrolling its skies for black swans and other pernicious risks to its finances and its RIAs portfolios that could unravel its rollup.
To address the needs of Focus and its partner firms and, in turn, elevate the service to their clients, HiddenLevers is creating a software that can see the future time to act on it, according to the Focus press release announcing the deal, Mar. 25.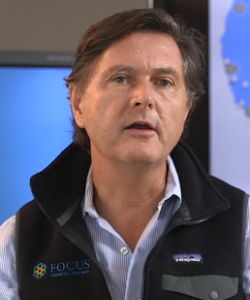 Focus is the first non-pilot user of HiddenLevers new business intelligence system. It breaks out the firm's analytics and forecasting on a company-wide level to give visibility on its revenues -- something helpful as Wall Street analyst demand revenue guidance in its post-IPO life.
It looks at concentrations of holdings and looks at how those are exposed to risk that can affect revenues and client returns the spells that out on a nifty dashboard, according to HiddenLevers founder Raj Udeshi. "[Focus had] no digital platform in place to quantify scenario risks like HiddenLevers [does] stress testing."
Focus needed this software to make its business wieldy, says Will Trout, senior analyst at Celent, via email. "As [Focus] grows marketshare and acquires more RIAs, the role of the home office increases, thus supporting the need for management level metrics and tools."
In other words, Focus is inching toward greater control of dozens of RIAs by understanding them as a pool of assets.
"Given our scale, we directly influence how solutions are developed so that they are tailored to Focus' needs," says Focus CEO Rudy Adolf in a release. "Sophisticated, leading-edge technology applications are critical to how we manage our business for rapid growth."
Protracted pursuit
The deal's announcement ends a protracted pursuit. Over six months ago, Udeshi told RIABiz that HiddenLevers had reached a deal with Focus that was supposed to be signed last October. At the time, he said Focus had contracted for more than $1 million worth of software licensing and engineering.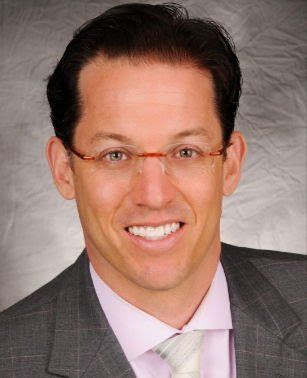 But a purported last-minute postponement stalled the deal--and the story--until Focus issued a press release confirming the ink was dry.
HiddenLevers is very much the mouse in this transaction; Focus is the lion that deigned to give it its business. Still, the deal finally allows Udeshi to take a victory lap and gives him some bragging rights, as well.
New York-based Focus kicked BlackRock's Aladdin to the curb to do the deal, he boasts.
"A lot of heads [at rivals] are going to roll because of this. We're a twenty person boot-strapped company … we dropped a bomb in [BlackRock's] backyard … and hey, here's a seven figure deal I just beat [them] on," he said in an interview last October.
This week BlackRock announced that it spent $1.3 billion on EFront to bolster Aladdin's capabilities. See: BlackRock may build the biggest, baddest RIA platform yet as 'Boy Wonder' begins 'Aladdin-izing' FutureAdvisor
Udeshi stopped short, however, of revealing the "seven figure" amount or the contract length.
That said, HiddenLevers' win may be less of a giant-killer than a developer of a green-field opportunity, says Bill Winterberg, founder of FPPad.com, via email.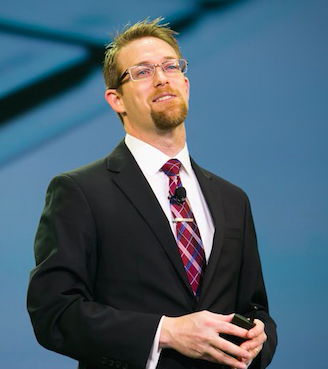 "[It] essentially created the category of portfolio stress and scenario testing with its technology in 2009, and [it] brings nearly 10 years of market experience … I suspect that tenure and expertise helped it secure the deal," he explains.
Founded in 2009 by Udeshi and CEO Praveen Ghanta, HiddenLevers is a made-in-the-garage firm built launched with "$20,000 to $40,000" of its founders' money.
Initially, its MO was purely stress testing portfolios for risk. But it's since added a Fed-style good-bad-ugly forecasting approach; a boiled down risk management system for dummies and proposal generation software.
Before the Focus deal was announced, the value of assets analyzed through HiddenLevers' software stood at roughly $200 billion. In one fell swoop, this agreement more than doubles this figure to $440 billion.
It's also made Udeshi extremely confident that his software is as good as he always believed it to be.
"BlackRock [already] got beaten on Focus," he said in October. "[Now] I'm not intimidated -- I used to be, a little bit -- but now when I see what people come up with, even BlackRock, I'm like good luck, go ahead."
"The bigger the company, the harder the thud," he adds.
BlackRock declined to comment.
Envestnet declined to specifically address any of Udeshi's criticisms, but the firms sees the glass as half-full, according to Andina Anderson, executive managing director of Envestnet | Tamarac in an email today.
"We want to congratulate HiddenLevers on their recent announcement. As one of our valued integration partners, we're excited about their momentum and extend our best wishes for continued success."
Wide reaching?
It's also unclear, at the moment, whether the 50-plus Focus RIAs will also adopt the business intelligence system.
"With Focus, the intention is absolutely for that client facing platform too, meaning proposal generation to be used by all the firms. That's the deal," Udeshi explained last year. He clarified the statement, yesterday (Mar. 26), to mean all Focus RIAs and TAMPs would use it.
Adam Birenbaum, CEO of Focus' largest RIA, says he's still waiting to hear details about the deal. But he adds that "others" at Buckingham are aware of it, and that he is "extremely excited" about Focus' "progress."
His St. Louis firm, Buckingham Strategic Wealth, manages about $15 billion. Separately he has a TAMP, the River City-based BAM Advisor Services, manages upwards of $18 billion of mostly mutual funds managed by Dimenisonal Fund Advisors.
What the Monday press release announcing the tie-up didn't say was that a determination to stay nimble helped determine Focus' choice of vendor, says Trout. "Focus feels flush post IPO, and they'll be a VIP client [to HiddenLevers], whereas to BlackRock, or even Envestnet, Focus is one player among many," he says.
"If the relationship with HiddenLevers goes awry, Focus will find their throat a lot easier to choke than BlackRock's or Envestnet's," he adds.
But the idea that Adolf has gained some control over HiddenLevers' strategy only extends so far, says Udeshi. "They're an important customer, [but there's] no investment. HiddenLevers remains self-funded and independent."
HiddenLevers employs 20 and has more than 2,000 users at upwards of 400 firms. In June, it moved into its first major office space in Decatur, Ga., joining the increasing financial technology exodus to Georgia. It burns no cash and hasn't since inception, says Udeshi.
Since 2016, HiddenLevers software has been listed as part of the LPL Affinity Program, the Fort Mill, S.C.-based IBD's external software marketplace. The firm has also scored big RIA wins with the $2.5 billion AUM Hanson McClain in Sacramento, Calif., and $3 billion AUM Summit Equities in Parsippany, NJ.
Focus is not only the first notch in its belt for its business intelligence software, it's HiddenLevers' largest win in the market to date. The deal not only doubles the value of its book of business, but also gives it a signature win against BlackRock's rival analytics software system, Aladdin. See: Why Eric Clarke is pressing to give Orion's 1,500 RIAs first crack at BlackRock's Aladdin -- including two that already have feeds
Going one better
But before HiddenLevers could even contemplate winning a foot race against a $6.4 trillion global asset management giant like BlackRock, Udeshi says he first had to convince Focus' Adolf that anything Chicago outsourcer Envestnet could do, HiddenLevers could do better.
Indeed, Udeshi boasts that the spark that ignited his Focus deal was the fact that Envestnet's analytics arm, despite two years of trying, couldn't build a functional business intelligence dashboard, either broadly at the holding company level, or in fine detail at the advisory-level.
"It took us a couple of days, maybe less," he says. "We get chosen over Envestnet all the time, or they get ousted because their investment proposal [tool] isn't functional ... [They're] a TAMP disguised as a technology firm."
Headed up by Tamarac founder Stuart DePina, Envestnet's information crunching arm, Envestnet Data and Analytics, is best known for Yodlee, a giant of account aggregation. See: Envestnet quietly deals rivals in on Yodlee play to placate big banks and their latent threat of 'oblivion' in response to 'screen scraping'
Envestnet purchased Yodlee in Aug. 2015, and a year later, snapped up Wheelhouse Analytics, founded in 2010. Its data analytics software is intended give advisors a means of taking action based Yodlee data. The deal was so small that Envestnet did not need to disclose how much it paid.
BlackRock's Aladdin software analyzes more than $20 trillion in assets on behalf of 25,000 investment professionals and more than 200 institutional clients, including a number of Fortune 500 firms.
In dollar terms alone, this is 50 times the amount processed through HiddenLevers.
Bear traps
While the David vs. Goliath comparisons aren't off base, the significance of Udeshi's win is the subject of some debate among industry experts.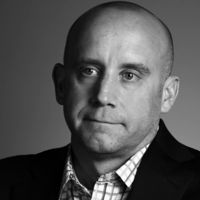 Focus' business is a "good win" for HiddenLevers, but Udeshi's framing stretches the point with bluster, says Joel Bruckenstein, founder and principal of the T3 conferences, via email.
"He's overstating his case. BlackRock, for example, is new to the space and still learning. Envestnet is run by some of the smartest people in the industry and should [also] not be counted out."
Nor will BlackRock lick its wounds for long, says Trout. "The deal is a short term loss, a battle in a much longer war."
For all his bravado, Udeshi believes both Envestnet and BlackRock may have knocked themselves out of the running -- the former through technology problems and the latter because it not only analyzes data but feeds on it like a grizzly bear.
BlackRock's Aladdin analytical tools and research points to its own products as potential solutions, which Udeshi characterized as a conflict of interest.
"[Blackrock's] building bear traps for advisors. It's a huge lead-generation trap; that's all they're doing. 'Give us some of your model's advisors so you can stress test them and get analysis on them,' but really, it's just so the mothership knows exactly what you own."
Conflict of interest
At the very least, selling investment products and selling forecasting creates the perception of a conflict, a number of sources agree.
Aladdin is challenged by the fact that BlackRock "derives far more revenue from their other businesses," writes Daniel Bookstaber, the former chief operating officer of Mountain View, Calif., performance reporting firm Addepar, in an online Q&A from 2014. Bookstaber is now Addepar's co-head for insights.
"It's interesting to consider the challenges that an institution that both manages assets and tries to sell technology faces," he says. "Typically the technology gets co-opted for internal uses or doesn't receive the amount of resources it needs to truly progress." See: Orion gets serious about Addepar's threat to its biggest clients.
It also means firms like BlackRock won't always give the full low-down when they offer their analysis, Udeshi claims.
"[They] still have all the regulatory things where [they] won't say things about the economy that we will. We're very honest about it; we don't have that asset-management arm to satisfy. We just tell the truth about how the economy is going."
In fact, BlackRock risks becoming the "800 pound gorilla to whom no one, especially wirehouses, wants to hand over control," says Trout.
"Not only [do giants] represent the potential fox getting into your henhouse, if something goes badly wrong (a la Enron), partners are likely to get dragged down with it," he explains.
Wealth managers will want other solutions, he adds.
Envestnet has also come under sustained criticism for what it does with its data, notes RIA software luminary Eric Clarke, the CEO of Omaha, Neb.-based portfolio management vendor Orion Advisor Services.
"Envestnet has been 'in the news' recently for either selling client data or having data exposed through third parties," he said in email comments about Schwab's February sale of PortfolioCenter to Envestnet Tamarac. See: Schwab PortfolioCenter sale to Envestnet signals open season on 2,300 RIAs in the deal; Orion bags six; 'Why didn't Tamarac call me?' some ask.
"The sharing of data is a very big deal here, and continues to be," he said.
Intelligence gains
Focus' agreement with HiddenLevers is predicated on the development of a business intelligence system that specifically addresses all of Focus' analytics needs, according to the press release linked to the partnership.
HiddenLevers has been developing such a system for at least two years. That said, there's plenty of new developments to go with what was already in the offing, Udeshi explains.
"Risk monitor[ing] existed for book level stress testing, [but] revenue monitoring is new. Digitizing [Focus'] KPI system is new, [and] connecting the pipes between the holding company and the partner firms is new."
The full roll-out of the software to "all Focus firms" will happen in the summer, but its use is not exclusive to Focus.
In a way, the Focus deal is the formal launch of HiddenLevers' business intelligence tools, says Udeshi.
"Business intelligence has [long] been there in pilot format, but we didn't make an announcement ... I don't want to just announce the existence of something, or [say] we're open for business. I'll say, 'hey, here, we're launching this thing, and by the way, it's being used by somebody way bigger than you'll ever be!'"
The development of business intelligence tools also forms part of a long-standing pivot for HiddenLevers.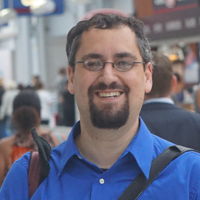 When the firm first came to market, it was a stress-testing and risk management pure-play, albeit with a more overtly granular analysis and modelling-based approach than firms like Riskalyze, a fact reflected in HiddenLevers' higher minimum of $600 per month for three users.
But much like the other early entrants to risk management, HiddenLevers has continued to add to its capabilities, although it's stayed away from asset-management entirely.
Now, with business intelligence, HiddenLevers is changing the same way that Riskalyze did when it built its own model marketplace -- it's targeting a more complex market, says Udeshi.
"The firms who want this [new software], they've got 100 to 1,000 advisors under their belts. People can just buy this upstairs business intelligence dashboard without the client facing [risk] platform."
It joins the dots from markets to portfolios to revenues, says Michael Kitces, founder of the XY Planning Network, in Wealthmanagement.com.
"I'm particularly fascinated by what HiddenLevers is building, not only because they're building some of the business intelligence tools for KPI tracking that firms (especially large firms) need, but that with their roots of investment stress testing tools, they can go the next step and help firms actually stress-test their revenues and profits in various risky market scenarios," he explains.
HiddenLevers' economic analyses for its macro stress-testing is refreshed nightly. Its SMA, annuities, and bond feeds are provided by Chicago's Morningstar; macro-economic data comes from the Fed, as well as in-house analysis and its market feed comes from Atlanta-based exchange-owner Intercontinental Exchange.
Not battle-tested
The technology Aladdin and HiddenLevers are bringing to market has yet to be tested, says Steve Zuschin, executive vice president for sales at Boston-based asset-allocation software firm LifeYield, via email.
"The true differentiator will be if, [and] when we have another significant market correction; do advisors and their clients find these tools have helped improve their financial outcomes?" says Zuschin, who spent just under six years as director of business development at HiddenLevers before joining LifeYield in October 2017.
Another risk is that HiddenLevers could become over-dependent on its largest client, says a source who prefers to remain anonymous, via email.
"There is always the risk that when a firm gets one client that they become too dependent on them. They can lose focus ... Other users should be looking closely for signs that things have changed, but it is not a given," the source says.
HiddenLevers will also have to find a way to compete against Riskalyze or Totum Risk, says John Michel, CEO of NYC RIA software dashboard CircleBlack.
"The Riskalyzes and Totums probably are going to win unless these other guys figure out a way to deliver whatever they're doing in a simple consumer facing way," says Michel, who built the predecessor to Merrill Lynch's successful online discount brokerage Merrill Edge.
With Focus as a signature win, HiddenLevers is now gunning for C-Suite business, in particular from chief financial officers and CEOs, by offering a broader business intelligence strategy.
The idea is to sell HiddenLevers as a scenario-modelling bloodhound that sniffs down macro- and micro-economic risks and barks when they threaten portfolios and the bottom line.
"Venture capitalists are constantly telling me they want to invest, but then I engage them for five minutes and they're trying to tell me my valuation isn't what I think it is," he says.
"They'd have forced me down that [robo] path, so I chose to lean into what I know, and it's produced these dividends, especially now with this win with [Focus]. We did that on our own."
* Editor's Note: The initial interview with Raj Udeshi took place in early Sept. 2018. Thereafter, RIABiz corresponded intermittently with Udeshi until early Oct. Thereafter, until Mar. 26, when he clarified a few aspects of the Focus deal, following its announcement, no further communication took place.
---
---
Mentioned in this article:
---
---
---
Raj Udeshi
March 27, 2019 — 11:54 PM
I didn't say half of these comments. Hilarious. RIABiz is the TMZ of the wealth management world.
Jeffrey Baker
Who knew risk management could be so dramatic? Anyways, if you want to try it - <a href="https://www.hiddenlevers.com/#trial" rel="nofollow">https://www.hiddenlevers.com/#trial</a>
Gregg Wentz
LOL this is too much. RIA Biz thanks you for standing by the accuracy of your reporting, this publication is 2nd to none, keep up the great work this is only place to go get the real deal on any story out there Raj big talker - Not even close, RIA biz is the 60 Minutes / Frontline / Vice
---