Porter Gale was the marketing guru that took Virgin America from challenger to up-market darling, but can she repeat the trick at Personal Capital?
Brooke's Note: If there is an exact 50-50 hybrid between a classic RIA and a whiteboard-born, Silicon Valley-bred Frankenstein RIA, it is Personal Capital. Its success by classic, RIA standards is pretty awesome -- $9 billion in 10 years with big fees and a current 41% growth rate. But by Silicon Valley's measure it is still toiling in undersized obscurity. So what's next when you are the underachieving child in an overachieving town, and money is almost no object? Remarkably, Personal Capital got this far with virtually zero brand recognition or name-dropping of fancy Wall Street product-makers. But efforts are underway to change both in a big way right now, and that's what Oisin Breen delves into in a big way in this article.
With its unspoken IPO deadline set to pass, Personal Capital made two uncharacteristic moves -- one aimed at bringing its brand out of utter obscurity and the other at making use of a Wall Street brand that might impress its high net worth investors.
Mere weeks after the Redwood City, Calif. firm raised $50 million in fresh capital, it hired ex-Virgin America marketing guru Porter Gale to make its bland brand pop.
At the same time, it's starting to sell hedge funds and private equity access through iCapital Network, a platform used by Carlyle Group, BlackRock, JP Morgan and UBS to get alternative assets sold on the low end of the high-end market.
For starters, Personal Capital needs enough brand recognition so an investor won't think it's a cold call when a Personal Capital IAR phones a high-net-worth, freebie-tool-user to solicit a fee-based relationship.
"We don't want to surprise people," Gale says. "I want them to know we have both."
Gale has nowhere to go but up in achieving flashes of recognition from oblivious rich people.
Virtual unknown
"If you go out and say Personal Capital to anyone on the street, including my wife, they'll say they've never heard of them," says Alois Pirker, research director at Boston-based consultancy the Aite Group.
In fact, Gale had the same impression of the firm--or lack thereof.
"When the recruiter called, I said: I don't know who Personal Capital is," she says.
So Gale is wasting no time getting to work three weeks into her tenure. But she discounts right off the bat any possibility the company will change its name to something with more pizzazz.
Personal Capital is now seeking bids from creative agencies for a big-budget gig. She declined to disclose the size of the brand budget other than to say it exceeds $1 million but is less than $50 million.
At the same time, the firm is giving investors with at least $5 million in assets access to New York City alternatives vendor iCapital Network. See: Now come the robo-alts firms -- a full flock of 'em as unwavering as the robo-advisors
The talent move and product introduction set a new tone for the firm in anticipation of its a potential IPO.
Ten years, on average, elapse from first funding to a tech firm's initial public offering, according to a report from CB Insights. In 2013, the time was more like six years, the report adds. Personal capital was founded in 2009. It just held its Series F fundraising round -- typically a firm's last.
Clock ticking
This 10-year deadline is arbitrary, but Personal Capital ignores the tick-tock of Sand Hill Road's clock at its peril, says Pirker.
"We've been talking about digital advice for a long time, and the [big] firms have been dragging their feet. Now they've hit the road ... [and] they have very deep pockets.," he adds. "The clock is ticking."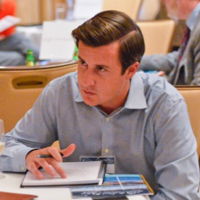 Big market brands like Fidelity, Schwab and Vanguard were slow to catch on to the "digital" wealth game. But after yielding a several-year head start, they now pose an existential threat, Pirker explains.
Gale believes much can be done with the Personal Capital brand by going back to basics.
"We need to unlock the 'Personal' in our name," she says.
With Gale on board, Personal Capital can better take on Vanguard Personal Advisor Services (VPAS) -- and achieve an exit plan that isn't an IPO, says Will Trout, senior analyst at Celent, via email.
If it does well, it may also find a buyer, he says.
"Keep in mind that VPAS was designed to be a Personal Capital killer, [so for a buyer], deploying Personal Capital within the framework of a large vertically integrated asset manager could help turn the tables. Gale is a big part of this story ... [and] a sale to a larger institution is the likely conclusion."
The company serves investors in the $100,000, the $1-million and the $5-million-and-up range. Investors also use the firm's Mint-like aggregation tool, experiencing the company in their own way.
Gale's immense challenge is to see these differentiated clients as separate service challenges, yet find harmony and common denominators to the brand.
It's an area where her firm is playing catch-up with larger, more mature, better-known, independent, national RIAs like Ken Fisher and Ric Edelman, who have proved more conventional marketing approaches work well over time. See: Ken Fisher hits a milestone of $100 billion of AUM and $1 billion of revenues but faces a new challenge: How to grow a mature firm with competitors yapping at his heels
Divided or conquering?
Ultimately, the robo-cum-call-center for high-net-worth investors suffers from being both ahead of, and behind, schedule.
On the one hand, it continues to grow at breakneck speed. In the last year alone, the value of the assets it manages jumped 41%.
Personal Capital is also the most profitable of all among the robo-set. Its fees are the nearest to the 1% a classic RIA charges and average account balances are around $440,000.
On the other hand, it also still has plenty of work ahead if it wants to float with a valuation close to the $2.4 billion benchmark set by New York City roll-up Focus Financial.
Gale allows that closing the gap is a marketing challenge that goes well past the need for advertising, fancy logos and slick tag lines. When she was with Virgin, she says she flew constantly, talked to passengers and collected tweets they wrote about the airline.
Armed with these insights, she set about accomplishing the one feat sure to gain referrals. "It's about exceeding expectations," she says.
Every dollar Personal Capital makes adds about $8.59 to its value, according to a back-of-the-envelope calculation. That means to float at even $1.5 billion, it will have to grow AUM by at least another $4.5 billion, or 52%. The calculation includes its near standard RIA fees of 0.89%, which yield roughly $75 million in annual revenues.
That said, if Personal Capital maintains its current growth rate, it will reach this target in sixteen months. The firm is currently valued at close to $650 million and has raised $265.3 million in venture capital over nine rounds.
Pareto's rule
Until now, Personal Capital's Mint.com-like free tools have been the straw that yielded Rumpelstiltskin gold in the form of a high-tensile leads for call-center advisors, though Gale chafes at the "call-center" pigeon-holing.
She says the reason the firm has centers all across the country is so that more meetings get done in person and, she adds, Personal Capital makes heavy use of video conferencing.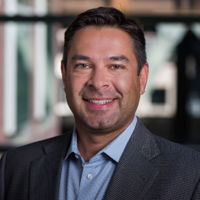 Likewise, its aversion to opaque, illiquid, high-fee, Wall-Street products and reliance on internal portfolio managers, have both long been staples, according to regulatory filings.
"Personal Capital Advisors does not utilize outside portfolio managers," its ADV2 reads. "All accounts are managed by Personal Capital Advisors' in-house professionals."
The ADV adds: "Personal Capital Advisors believes that asset allocation is the most important investment decision. The goal-based nature of a Personal Strategy means the client's asset allocation is continuously linked to their evolving situation, thereby maximizing the likelihood of long-term success."
But Personal Capital's embrace of iCapital -- and vice-versa -- means that the firm is evolving how it sees itself.
iCapital CEO Lawrence Calcano dismisses the idea that his firm's products might well give a firm with a mass market robo/call center some high-end flair. "We wouldn't work with them if they were a robo, and we don't work with call-center-type funds."
"If [Personal Capital] has low end clients that they service with technology, we're not touching that part of their base … This is just for their high-end clients," he adds.
Personal Capital CEO Jay Shah's nod to the higher net worth segment by iCapital correlates indirectly with Vilfredo Pareto's 80/20 rule.
Of Personal Capital's 19,000 investors, 2,000 are high-net worth. They have an average account balance of $2.5 million and make up $5 billion, or 58% of the firm's $8.5-billion AUM total. The firm's minimum client size is $100,000.
Beyond its more bread-and-butter alternatives, iCapital sells access to private equity that typically requires a minimum buy-in of $5 million or more per individual. But high-net-worth investors can also get a piece of the action through pooling, with a minimum investment of $100,000, according to the company.
Though Personal Capital will not charge its investors more to use iCapital, the use of alternatives can raise an investor's fees. Underlying managers charge on average 100-200 basis points, and then, take an additional 10-20% off the top from performance gains. iCapital charges approximately 50 basis points for providing access to the funds, due diligence and administration of the investment.
Gale force wind
Along with its renewed emphasis on high-net-worth investors, Personal Capital's is counting on its new marketing whiz to make the firm a household name.
Gale joins from San Francisco service procurement matchmaker Globality, a 2015 start-up with $172.3 million in venture capital-backing. She filled a number of roles simultaneously, including interim CMO, and general manager, according to her LinkedIn profile.
Appointed on Feb. 19, Gale replaces Eric Weiss, Personal Capital's CMO of three years, who was moved into a newly created role as senior vice president for growth and performance marketing.
"Porter [Gale] is an essential part of the next growth stage of our business," says Shah, in a release covering her hire. "Her experience building customer-focused brands that use technology to transform their respective industries dovetails perfectly."
But if an IPO is ever going to be on the cards, Gale has her work cut out for her, says Pirker.
"Valuations in this space have been very overblown, [and] that's a problem. It makes [firms] not really attractive to acquirers, so they'll need to go the IPO route, but they need to tell their growth story, and high valuations mean [investors] need to buy into it," he explains. "Marketing is going to be key."
Indeed, if Gale is to succeed in turning Personal Capital into a mega-brand like Virgin, a lot depends on how applicable the mass-market strategies that worked for an airline are to her new employer's more rarefied clientele.
That said, some overlap exists. Like Virgin, Personal Capital has built its business by offering a luxury-lite service -- in its case high-net-worth and ultra-high-net-worth planning, advice and money management -- and charging lower prices than the typical high-end vendor.
No doubt
She's "an all-star blue-chip hire" who will make a major difference, says Jason Lahita, chief communications officer at Boston-based LPL office of supervisory jurisdiction, Integrated Financial Partners, via email.
She's going to poke her nose into every minutae of the business to get it purring, just like she did with Virgin, he says. "[She'll] re-visit the brand messaging, looking comprehensively at not only what they want to say to their target audience, but how they want to make them feel ... No stone will be left unturned."
Whatever else, Gale's appointment is a fresh approach, says Pirker.
"Sure, if you take somebody from Merrill Lynch, they'll know how to get the investment proposition to the masses, but [Gale] knows how to market to consumers. [With] someone coming from Virgin, which is much more of the mass market firm, pitched on the higher end of retail, [Personal Capital is] really trying to push for broader recognition."
In Gale's favor is the fact that she has played the role of up-start David against big-spending Goliaths before -- and won -- despite rivals outspending her by as much as sixteen to one.
That said, whether the kind of hip, social-media, celebrity, and pop-culture driven marketing campaign she's synonymous with will translate into net new assets for a robo-tinted RIA remains to be seen.
"[But] this is a massive move, particularly in an industry that struggles to market itself effectively, and consistently," says Lahita. "Her skill at completely owning a brand and everything about it is on another plane of existence ... Competitors are nervously checking their rearview mirrors, as we speak."
Before making her name as Richard Branson's marketing guru, Gale was a filmmaker with a master's degree in documentary film from Stanford University. She had a reputation for working on a shoestring, financing her own projects with her credit card.
Up-town shopping or Wall Street wolf?
The second prong of Personal Capital's post-fundraising growth push is its drive to build out the services for its highest value clients to stave off the threat of becoming a commodity.
In fact, this is precisely where Personal Capital risks losing ground as big players like Vanguard, E*Trade, and Fidelity figure out what makes digital advice tick, says Pirker.
"Digital is very much on the top of their agenda, so when [a company like Personal Capital] has a price point that's not that different ... [it] will start losing [its] advantage."
Sergel Woldemichael, wealth management analyst at London-based research consultancy GlobalData, via email, says the handwriting is on the wall.
"Heightened competition within the industry is forcing the likes of Personal Capital to act fast," he explains, via email. "There are platforms that essentially provide similar services, and so, product-pushing is a way to outpace the competition."
Personal Capital is counting on iCapital to bring new investment classes to its wealthiest clients as a fresh means of diversifying their portfolios. It also gives mega asset-managers the means to sell their products through iCapital's pipeline to Personal Capital's 2,000 richest investors.
Personal Capital's iCapital relationship will also help it avoid the headaches that normally leave RIAs "looking like a deer in the headlights," when it comes to private equity, says Will Trout, senior analyst at Celent, via email.
It also means Personal Capital won't have to retrain their entire advisory force, because iCapital does all the leg work, he explains. "That's why I'm confident that Personal Capital advisors will be able to do the right thing by their clients in this case."
VIPs only
iCapital manages $40 billion on behalf of over 1,000 RIAs and organizes the funds, fund managers, investments, documentation, and reporting on their behalf. Alongside Personal Capital, its clients include St. Petersburg's Dynasty Financial Partners, and NYC roll-up HighTower.
iCapital also just nabbed Joe Duran's Newport Beach, Calif.-based United Capital Financial Advisors, which manages $21.5 billion on behalf of its clients. More strikingly, as of Mar. 15, it's also massively ramped up its relationship with Morgan Stanley to the tune of an extra $12 billion on its books.
iCapital is now the exclusive provider to Morgan Stanley's Alternative Investments Group's feeder fund, and will oversee all of the fund's 115 investment vehicles, and an extra 30,000 accounts. A personnel transfer may also be in the offing, with a number of Morgan Stanley employees currently in supporting roles, potentially making the move.
But, when it comes to Personal Capital, if anyone can make one brand "personal" to investors across strata without using all the worn-out descriptors like "holistic," "client-centric" and "customized," maybe it is Gale.
"It is a challenge," she says. "It is possible."
---
---
Brian Murphy
March 23, 2019 — 12:23 AM
Porter is a great catch for the team at Personal Capital. She's quite personable and easy to talk to. I'm interested in seeing how she attempts to further differentiate the firm from competitors - especially since the FinTech space is quite a bit different than others she's executed in.
---