Frank Wilkinson: If you're a consulting client and paying less in fees, how are you not concerned that the OCIO clients who are [spending] more are getting preferential treatment?
Brooke's Note: Here are two stories of companies encroaching on the turf of rivals. SEI seems to be making it work big-time disrupting Mercer in pension consulting. Just a few miles away in Philly's Main Line, Vanguard's attempt to do banking didn't work out too well. The postscript and autopsy results are in. It all makes sense with 20-20 hindsight. And, yes, Vanguard will survive its apparent misadventure. Think about how many bourgeois banks wish they could be Vanguard. At least they must feel better that Vanguard couldn't find its inner banker.
The Oaks., Pa.-based biggest name in outsourced asset management for RIAs and IBD reps is taking its game to the lock-jawed big leagues where Mercer, Russell and Aon Hewitt play -- and finding a warm welcome from institutional clients. See: AssetMark records 'off the charts' year and SEI is 'right on track' after staggering $1-billion platform overhaul
SEI Investments has won $9.4 billion in new business and added 47 new clients, bringing its total client count to 480 in the outsourced chief investment officer (OCIO) business in just the past 24-month period.
"It's riding quite the wave ... because institutional investors are adopting this model at an unprecedented rate," says Frank Wilkinson, managing director for marketing at SEI's Institutional Group
The growing allure of OCIOs is that it hits a mark between an inflexible turnkey asset management program TAMP and a stand-offish, unaccountable consultant relationship, experts explain.
Where a consultant lets an RIA do all the driving, a TAMP takes on all aspects of a firm's asset management, including the dirty job of keeping track of results and keeping it all compliant.
But an OCIO is less off-the-rack as an investments overseer. It manages each firms' investments on a case-by-case basis, meaning they can retain a strong say over what strategies are employed and how assets are allocated.
"Today's investment environment has increased in complexity and requires greater flexibility and quicker decision making than in the past where there might have been more of a 'set it and forget it' approach," Wilkinson says.
The business might be a pension consultant killer but it is disruptive enough to open green pastures, says Laura Levesque, senior analyst at Cerulli, told FundFire.
"This is a new business that's gaining assets from other places. Most of the inflows we're seeing into OCIO are new business and not replacement[s]." See: SEI targets the 60% of its book that are planning virgins with Advizr's 'lite' planning software -- an MRI on held-away assets and way to boost SEI products sales.
Cerulli anticipates that the market will grow by 8.1% a year through to 2023, reaching $1.67 trillion, regardless of broader volatility.
That said, the OCIO market is dominated by Mercer LLC, with $212 billion under management; Russell Investments Group LLC, with $163.8 billion and Aon Hewitt Investment Consulting Inc. with $151.8 billion, according to Pensions & Investments.
In comparison, SEI's OCIO business, with more than $84 billion in assets under its advisement, represents 8.4% of a $1 trillion market.
Feeling its oats, SEI just fired a broadside at classic pension consultants -- namely that they're prone to conflict -- as it continues efforts to win marketshare from them.
"If you're a consulting client and paying less in fees, how are you not concerned that the OCIO clients who are [spending] more are getting preferential treatment?" he asks. "Are those clients getting access to better managers or different perspectives? ... There just seem to be a lot of areas for potential conflicts."
"[The] conflict [that exists] for organizations offering both consulting and OCIO services centers around how they prioritize their clients when it comes to access to the managers they truly feel are the best, [because] their consultant clients and their OCIO clients are not utilizing the same money managers," he explains. See: SEI goes hard after 401(k) plan sponsors by poaching a star from Northern Trust and bundling him up, but he'll be swimming against market trends.
Last year, OCIO managers reported a 23% surge to $1.74 trillion in assets managed worldwide for institutions with full or partial discretion in the year ended March 31, according to P&I. Wilkinson says the surge is "driven by a trend of institutional investors changing from a traditional consulting model to an OCIO model."
In fact, the OCIO market is increasingly attractive to outsourcers, consultants, and asset managers alike, primarily because its growth will outstrip the wider rate in asset management, according to recent research by Boston-based research firm, Cerulli Associates.
OCIO Service vs. OCIO Consultant
SEI's 25 year-old OCIO business employs 120 staff "exclusively," and draws on a further 220 SEI employees to support its compliance, research and legal functions. The assets under its purview also account for about 10% of the $884 billion managed, advised on, or administered by the broader firm.
Paul Klauder, effectively an SEI lifer leads the unit. He's spent 26 years at the firm, following a four-year stint as an auditor at Arthur Anderson & Co. The former big-five accountancy firm collapsed amid the Enron Scandal in 2001, but its outsourcing arm, known as Accenture, still operates today.
Klauder was appointed vice president of SEI and head of SEI's Institutional group in Feb. 2016.
RIAs outsourcing
RIAs are increasingly turning to OCIO's in step with institutional customers. The lure is that an OCIO is something of a half-way-house between a TAMP and a consultant relationship.
Where a consultant lets an RIA do all the driving, a TAMP takes on all aspects of a firm's asset management, and plenty of its back-office duties. But an OCIO manages each firms' investments on a case-by-case basis, meaning they can retain a strong say over what strategies are employed and how assets are allocated.
Essentially, firms using OCIO services get to keep control of the bigger picture, but they're freed from the nitty gritty, says Wilkinson.
"[OCIOs] provide a better overall governance structure [that] allows [for] an increased focus on [the] more strategic aspects of their role as a fiduciary, such as asset allocation … Some OCIOs are [also] able to negotiate better fees with managers because of the buying power of their cumulative assets under management," he explains.
But although the name OCIO suggests getting your very own in-house chief investments officer, at least some of the time, such a view is far from the case.
SEI, for instance, keeps its OCIO clients up-to-date with their portfolios, and provides economic and investment research on an online basis. It also runs regular person-to-person video conferences, and attends its clients' board meetings, and meetings of their investment committees.
The SEI Institutional Group led by Klauder does not sell OCIO services to RIAs, but "advisors would have access to a similar investment program that is sold and serviced by [RIA-arm] Independent Advisor Solutions by SEI," says Wilkinson.
St. Petersburg outsourcer Dynasty Financial Partners; NYC roll-up HighTower Advisors; and SS&C-backed Miami TAMP and UMA vendor SMArtX have all added OCIO capabilities over the years.
SMArtX is a recent arrival to the party, after appointing Pascal Roduit as its chief investments officer and head of OCIO services earlier this year.
New entrants will find it tough going, and many won't pass muster, because they're now going to have to prove their chops in adverse market conditions, whereas they got their head in a long bull market, Mike Cagnina, vice president and managing director of SEI's Institutional Group told FundFire, last month.
"You're going to see a peak in the number of providers ... [and what's] offer[ed], beyond just the investment component, will become [more] important."
---
Vanguard Group flunks in first attempt at becoming a bank but with big consolation prize
---
The Vanguard Group has become the latest firm to find it's far easier to talk about taking on the banks than actually do so.
The Malvern, Pa.-based giant has dumped its 17-year-long foray into banking-lite, known as VanguardAdvantage.
The move came hot on the heels of Robinhood's decision to shelve its ill-fated checking account service in December-- if for different reasons.
Turns out the Robinhood account wasn't exactly all it was cracked up to be, and the company vastly over-estimated client demand for banking services, according to Forbes. Robinhood also ran into significant regulatory backlash.
The now discontinued Vanguard program allowed customers with upwards of $500,000 in assets to write checks, pay bills and use a debit card to draw cash. See: A 'perp walk' is still preferred but oddly unified SEC and FINRA signal that wild west days are over for robo-advisors and blockchain coins.
Vanguard failed because it thought it could out-Bank of America/Merrill Lynch the customers of that type of wirehouse/bank combo, but forgot about the investor, says Jonathan Holtoway, a former banking consultant and now president and manager of Vienna, Va.-based private equity firm and asset manager Ategra Capital Management.
"Getting the client away from these alternatives is the goal, [but new entrants often] fail because their proposition is defined by the perceived needs of the wealth manager, and is not a customer focused, market based solution," he explains.
Vanguard also appears to have over-estimated how many clients would see the advantage of opening such an account. In a letter obtained by the Wall Street Journal, Vanguard confessed its banking services were "no longer meeting the range of needs articulated by [its] clients."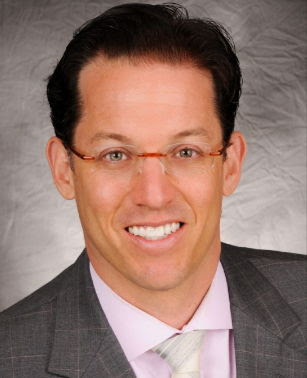 Vanguard, which manages more than $5 trillion, also suffers from corrosive fee compression, (down to 11 basis points on average) behooving it to skip expensive extracurriculars, the Journal reported.
"We're constantly making sure we're pivoting and offering products and services that are our core strengths," spokeswoman Emily Farrell told the newspaper.
Just 2% of eligible clients used VanguardAdvantage, and only half of those did so in the last two quarters. Vanguard serves 20 million investors in 171 countries.
Even a lot of banks find little profit from running checking accounts, says Holtoway.
"The vast majority are low balance, basically a person's paycheck cycling through and little else. A $2,000 average balance with a 4% spread [makes] $80 annually … [but] can easily have a cost of $6 to $8 a month, making it a break-even proposition," he explains.
"Checking is the most sticky of accounts, though," he adds. "So it's a valued relationship builder and gateway to other profitable activities."
Jumping back in
But even as Vanguard and Robinhood head for the door, others rush in.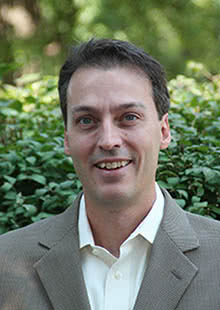 Irvine, Calif.-based microinvesting firm Acorns, for instance, launched its own checking account Acorns Spend in Nov. 2018, Four days after its launch, it had signed 100,000 subscribers to its $3 per month service. See: NBCUniversal and Acorns join forces in $105-million mega-round in play to make two millennial quagmires into one big monetization play.
Wealthfront also got in on the act last month, when it announced its own high-yielding cash account.
What marks Vanguard's decision as noteworthy is how other firms are moving in the opposite direction, says Will Trout, senior analyst at Celent, via email. "[It's] kind of a reverse to the trend."
For many, however, checking's also a means to find new avenues for growth, says Trout, who has a long history in banking.
"It's financial engineering as much as software engineering. [But] turning eyeballs into wallets is tough."
In fact, this is why firms enter checking with such enthusiasm, but end up exiting with equal enthusiasm, says Holtoway.
"It sounds good, but if you can't get your checking customers to do other business, then it's just a loss leader with capital requirements," he says. "Nationwide recently sold its banking business to Axos Financial because controlling the deposit accounts wasn't leading to greater profit."
Bucking the trend
But the latest slew of wealth managers to bring checking to the market are betting that higher interest rates will help them buck the trend.
This newest entrants include Wealthfront, with a 2.24% annual interest rate and NYC robo-advisor Betterment, with a 2.23% rate, after fees.
Such sums dwarf the 0.10% national average paid out by most US banks, according to Bankrate.com.
These checking up-starts will retain their interest rate advantage for the forseeable future. Big banks aren't likely to offer depositors more," the Journal states.
That said, paying high rates comes at a cost, for all that it can woo prospective clients.
Wealthfront, for instance, keeps just 0.25% of the annual interest earned on a clients' cash, according to the firm.
A balance of $25,000 therefore will yield just $62.50 for Wealthfront, compared with a bank with rates closer to the average; it would earn about $600, according to the Journal.
---
---
Mentioned in this article:
---
---
---
Sam Boyle
Hey Oisin Breen, I really enjoyed your article. Would it be possible to ask you a few questions regarding SEI's Tamp thingy?
Oisin Breen
April 17, 2019 — 10:25 PM
Hi Sam, that's very kind of you to say indeed, and most certainly. Though but a layman, I'd be happy to help if I can. Drop me a line on oisin@riabiz.com
---