Bob Oros: We're going to look at firms we've historically looked at as large, and think they're going to be the ones.
Brooke's Note: The bad news if you're HighTower is that your original business model is past tense and the new one is still getting established under a new unproven CEO in Bob Oros. The good news is that HighTower is now flying so low it's almost under the radar. It might even have the underdog's chip on its shoulder after years of front running. But you are what people are in charge of the ship and the early signs are good. These are RIA custody executives who don't have the mindset of trying to get the old Wall Street band back together, hit home runs and to clobber their alma maters. It's more the mindset of building a national advisor practice under an RIA formula that they have seen win for them before -- just not so much in a roll-up format. Oros is nothing if not approachable and predictable. His financial backers are shrewd. The critical mass left by Elliot Weissbluth (and he's still around) is still critical. Here goes nothing. It may well amount to something.
Two months after taking the reins at HighTower Advisors, CEO Bob Oros' notched his first big solo score with two key poaches. The firm announced today (Mar. 20) that Catherine "Cat" Davies is joining as chief of staff and head of business management, and Greg Fink will be head of advisor success. See: Bob Oros starts his CEO life at HighTower Advisors with a town hall meeting and clear authority
The talent moves come on the heels of the heavyweight roll-up's acquisition last month of $2.7-billion, Memphis-based Green Square Wealth Management.
All the poaches and purchases -- of RIA and ex-RIA custody executives -- signal a shift to an RIA culture from the reformed-broker model of HighTower 1.0.
But changing the perception of the advisor marketplace is another matter. It will be at least a year before Oros starts orchestrating big deals, says Louis Diamond, principal of Diamond Consultants in New York City.
"Most RIA firms who are [HighTower] targets may not know that it's now an acquirer of RIAs. Most principals know who HighTower is, but they associate it with their old [breakaway] business model," Diamond explains.
The task is made harder by how many RIA buyers are crowding into the market and how hard it is to stand out from that crowd.
"Bob [Oros]' mandate, or how I'd measure his success is that, by the end of the year, the broader wealth management community knows HighTower is a legitimate and sophisticated acquirer of RIAs ... [but] trying to improve upon a market leader's position? That's not easy to do."
Oros Feel
More certain is that both hires serve to give HighTower's executive team more of an Oros feel. It's the second time he's worked with Fink and the third time he's used the same letterhead as Davies.
Oros and Davies worked together at Charles Schwab & Co. for seven years, before she jumped ship, briefly, to work as director of marketing for the Dallas RIA Robertson, Griege & Thoele.
When Oros lost his account management guru during his five year stint as Fidelity Investments' RIA chief, he immediately turned to Davies.
Now he's repeated the trick, poaching her straight from Fidelity, where she managed the firm's relationship with HighTower, as well as Fidelity's national accounts operations and strategy.
As HighTower's new chief of staff, Davies "will be responsible for running a number of cross-enterprise initiatives, in addition to supporting the day-to-day functioning of the executive leadership," according to the firm.
Like Davies, Fink is a Fidelity alumnus.
He clocked fourteen years at the firm over two stints, including six years as a relationship manager -- a role he filled throughout Oros' tenure. Most recently, Fink was President and CEO of the Atlanta-based hybrid RIA ACG Wealth.
Effectively a practice management wizard, Fink will lead a team focused on teaching advisors how to improve their strategy, client support, growth and bottom-line.
But hires are about more than just getting the gang back together.
Pulling power
They're part of a recruitment drive to boost HighTower's RIA pulling power with a combination of ramped up marketing, extra support staff for the 94 RIA-based advisors that already call HighTower home and a big Fidelity and Schwab RIA injection of culture and knowledge.
Both hires are additions to the HighTower staff, rather than replacements. Next up is a chief marketing officer (CMO), says Oros.
"I'm very actively looking at talent," he says. See: With a reminiscent fire, Elliot Weissbluth personally leads a new charge to buy RIAs
The forthcoming addition of a CMO will give HighTower a new storyteller-in-chief, a job that previously belonged to "the best teller of the HighTower story"-- charismatic founder Elliot Weissbluth, according to analysts.
It will also be HighTower's fourth executive hire, including Oros, since the turn of the year.
The CMO's job will be to add brand-savvy fairy dust to the HighTower and its RIAs, says Oros.
They'll also be tasked with training advisors how to develop their own media savvy, most particularly through the use of social media to generate leads, he explains.
"We're the Yelp generation," says Oros. "[Our advisors] have to think about how to leverage social media."
Green squared
Memphis-based Green Square Wealth Management wasn't Oros' deal, but he closed it after ex-CEO, now chairman Weissbluth and his M&A team led by Marc Cabezas teed it up. It's the 22nd roll-up since the firm began snapping up RIAs in 2016.
It's also one of the largest purchases HighTower has ever made. HighTower's client assets now total roughly $68.6 billion. See: How HighTower's executive shuffle, kicking CEO Elliot Weissbluth upstairs, opens door for new talent and paves way for Thomas Lee-fueled acquisitions splurge.
The agreement with Green Square allows the roll-up to acquire a "meaningful" equity stake in the firm, says Oros. But he did not disclose the extent of HighTower's investment.
It's safe to say the deal is a bellwether for the scale HighTower will be seeking in future deals, Oros says.
"You'll see this trend continue, where we're going to look at firms we've historically looked at as large, and think they're going to be the ones," he says.
Green Square Wealth is a multi-family office with 12 employees and roughly 100 clients. Most are high-net-worth or ultra-high-net-worth investors with an average account balance of $18 million.
It split from Green Square Capital, co-founded by Darrell Horn and Steve Sansom, both Goldman Sachs veterans. Horn remains as CEO of Green Square Wealth. Sansom leads leads Green Square Capital as its senior managing director.
As splits go it's amicable, according to a spokeswoman for Green Square Wealth. Samson and Horn decided to go their separate ways because both needed to get equity into the hands of "next-generation" advisors.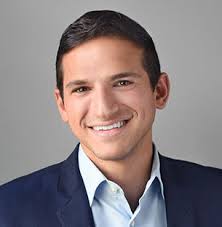 "Steve and Darrell had been operating two separate teams at Green Square Capital for over 10 years, sharing resources and office space ... [but] under the joint structure, [equity transfers were] not easily done," she explains.
"Darrell and Steve will address the issue of similar brand names at a later date, once the transition to the new corporate structure is complete."
As part of the reorganization, Green Square Capital also loses control of $700 million Green Square Asset Management. Horn founded the firm to develop cash-flow-focused investment products for high-net-worth and ultra-high-net-worth clients, and it remains a Green Square Wealth affiliate.
Green Square Capital, for its part, retains offices in both Memphis and in Louisville, Ky.
HighTower logic
Horn's decision to do a deal with HighTower was motivated by the chance to dump operations on HighTower, he says in a release detailing the move.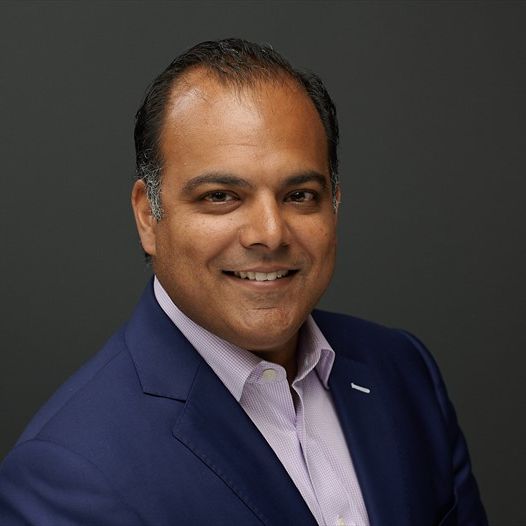 "This will allow us to continue to provide impeccable client service and maintain our growth trajectory in a more efficient way," he explains. "We expect to significantly increase our ability to serve more clients, while simultaneously enhancing our services for existing clients."
Once you get to this scale, it really is a case of stick or twist, and twisting means developing a massive amount of in-house infrastructure, which just isn't everyone's specialty, says Oros.
"Firms have a decision to lean into that, [or] drop it off at scale with someone who can do it bigger, better, and cheaper. That's the fork in the road," he explains. "Folks like [Horn] say, 'You know what, I don't want to replicate something like HighTower.'"
When the deal closes in May, Green Square Wealth will move its business under HighTower's ADV.
Measuring success
For Oros, the first non-founder to take charge at the roll-up, Green Square deal and the management build-out are being closely watched by analysts.
That said, Oros success depends on more than just branding, buyouts, and impressing Weissbluth, says Amit Dogra, CEO of New York-based early stage roll-up Third Seven Advisors, via email.
Dogra joined Third Seven from HighTower in Feb. 2018, after spending four years at the far larger roll-up as its head of advisor growth and development.
The other party that needs to be impressed, and managed, according to Dogra, is the Boston private equity firm Thomas H. Lee Partners. It acquired a controlling interest in HighTower for an estimated $350 million in February a year ago, and pledged a further $100 million to grow the firm. See: HighTower closes $450-million deal that ups advisor stake, inks deal with Elliot Weissbluth.
Oros also has to keep the peace, and keep his word, says Dogra.
"Some advisors have a different long-term perspective than Thomas H. Lee, [but] if [Oros] can balance [its] desires with those of [HighTower's] advisors, [without] having to go back on his promises to either constituency, then success will naturally follow."
Just don't expect a let up in the buying spree, at any of the roll-ups, says Carolyn Armitage, managing director of Manhattan Beach, Calif.-based consultancy Echelon Partners, via email. "[It's] likely to continue throughout the investment management industry as firms seek scale and inorganic growth."
Economies of scale
But it's not just outsourcing that attracts firms to HighTower, This is precisely why Oros has gone out and hired a CMO and a head of advisor success, says Diamond.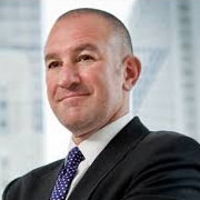 "It's part of what they do with their scale. They need people like that. That's why people join HighTower," he explains. "It's a requirement [for] a competitive acquirer and platform to keep adding people like the non revenue-generators, and that's [also] what scale allows you to do."
It follows that such hires, although negative to the bottom line, increase HighTower's attractiveness as a potential acquirer, a fact that's likely to become increasingly important, given the roll-up has significantly scaled back its level of interest in being an outsourcer or a hub for breakaway brokers.
The majority of HighTower's business is "long term affiliated relationships," rather than outsourcing, Oros confirms.
It's all part of that two-year shift toward focusing on RIAs, because outsourcing is no longer seen as a candle-lit dinner that serves as a prelude for a buy, as evinced by the change in HighTower's business development team, says Diamond.
"M&A is [just] more profitable than bringing people to platforms. The business stays permanently, and if [Thomas H. Lee] looks at selling, as private equity always does, HighTower is worth more with acquired businesses than 1099 contractors," Diamond explains. "[But] opportunistically they'll still go for the right group."
But the one thing HighTower can't do is slow-down, says Armitage.
"The consolidation trend entails an arms race to achieve scale, cutting-edge technological capabilities, and the efficiencies/margins enjoyed by the largest firms."
---
---
---