Massachusetts regulator William Galvin's reputation precedes him in taking a look at Fidelity's 'infrastructure' fee.
Brooke's Note: A series of three revelations rocked Fidelity Investments as it became evident that feisty Massachusetts regulators, the lumbering federal Department of Labor, and private lawyers were all zeroing in on a fee it added to the 401(k) mix four years ago. Fidelity is a giant target and gets hit with lawsuits and unwanted regulatory attention frequently enough. See: How the future of the 401(k) industry may hinge on the outcome of a lawsuit brought by Fidelity employees against their own company. But what jumps out here is language from an internal Fidelity document. The company says -- now that revenue sharing from active managers is drying up -- it needs to charge the fee to address a "broken business model" and "unsustainable economics." Interestingly, this is all happening after the death of the DOL fiduciary rule, which means that the free market is causing disruption and, yes, the old rules were never easy, breezy. What happens to Fidelity in the this case will almost certainly determine just how recordkeepers charge and disclose fees. Fidelity seems to be having to answer for both.
Fidelity Investments' so-called "infrastructure fee"-- already under state and federal investigation and subject to an investor lawsuit--was being used to shore up a "broken" 401(k) business model and "unsustainable economics" from passive investments and it's low-load mutual funds, according to an internal company document.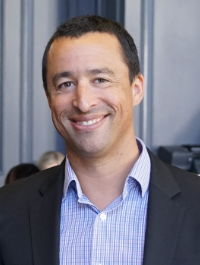 The document characterized the infrastructure fee as a solution to that problem. But the solution has grown into a major headache for the Boston-based firm. What's more, it could be the catalyst for a crackdown on the 401(k) industry.
Fidelity has run into a buzz saw of state and federal regulators. They have picked up their lead from a lawsuit charging the financial giant with collecting "secret kickbacks" from outside funds sold on its Fidelity FundsNetwork. On Monday, an additional lawsuit with three separate participants from different plans was also filed against Fidelity.
In large part, the 15-basis-point infrastructure fee, imposed in 2016 amid feverish DOL rule concerns, looks like an attempt by Fidelity to create a slimmer, less variable substitute for the revenue-sharing fees that made the 401(k) recordkeeper model hum all these years.
The fee is much smaller than the typical 12(b)1 fee, the traditional source of "revenue sharing," which amounted to as much as 52 basis points, says Louis Harvey of Dalbar Inc.
The internal document says the new fee is versatile in that funds can either pay it themselves or push the cost onto investors in the mutual fund.
It's "designed to ensure that each Fund Firm meets a minimum required payment to Fidelity," the document reads.
What seems to be drawing the unwanted attention from regulators and trial lawyers is that -- like revenue sharing -- the new fee may need to be disclosed as essentially "pay-for-play."
Fidelity made clear in the internal document that fund companies would face consequences by refusing to pay. They would "be subject to a very limited relationship" with the company. Cutting a fund's exposure on the platform could be costly for any fee holdouts.
Domino effect
Despite problems in its 401(k) business, Fidelity is still a money-making machine. It reported $6.69 trillion in assets under administration as of Dec. 31, down about 1.5% from the prior year. But revenue jumped 11.5% year-over-year to a record $20.4 billion. Operating income hit $6.3 billion, an increase of 18.6% from 2017, also a record.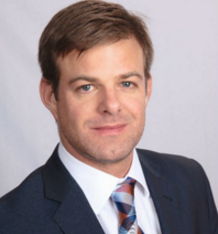 With $1.605 trillion in assets, Fidelity is also the nation's largest defined contribution record-keeper. These days, that largely involves 401(k) retirement plans sponsored by hundreds of companies.
As an industry leader, its practices are often followed by other companies. RIABiz has discovered other record-keepers that have at least superficially similar fee arrangements. As such, any regulatory action against Fidelity could produce a domino effect.
Empower Retirement, the nation's third largest defined-contribution record-keeper with $442.5 billion in assets, charges a similar fee. But it's charged to plan participants, sources say. See: Fidelity loses some RIA assets over its new DFA/Vanguard fees but other RIAs crunch the numbers and soldier on
"Beginning in 2019, if a retirement plan is receiving record-keeping services through Empower's small plan record-keeping segment, and the plan adds a fund from a fund family that does not participate in the Connectivity Program or the EFPP, then Empower will assess a supplemental, separate investment access fee of .03% to participants in the plan," Empower's disclosure reads.
Wells Fargo, Ameriprise and Morgan Stanley Wealth Management also impose similar fees, according to ignites.com. The charges have various names, from Wells' "Advisory Platform Fee," and Ameriprise's "Investment and Infrastructure Support Fee" to Morgan Stanley's simple "Platform Fee."
The issue with the fee is whether it was adequately disclosed to investors and to plan sponsors overseeing retirement accounts, securities lawyers said.
"We live in an era of increasing transparency and consumer empowerment so more of these kinds of arrangements will be scrutinized in the future," writes Mike Alfred, co-founder and CEO at Digital Assets Data Inc. in Denver.
Full disclosure
So far, Massachusetts Secretary of the Commonwealth William Galvin is the only state regulator investigating the fee.
Spokeswoman Debra O'Malley confirmed Galvin's office sent an inquiry to Fidelity Feb. 27, with a request for a response by March 14.
The office declined to release the letter, but O'Malley confirmed Galvin is seeking the identity of all Massachusetts pension and retirement plans where Fidelity is a fiduciary or a service provider.
The office is also seeking disclosure of all fees payable by funds to Fidelity and a description of the "infrastructure fee", as well as the identity of the Fidelity units that receive the fee. It also wants to know whether the fee is disclosed to investors, and if so, how the disclosure is provided, she said.
That's reason enough to worry, says Jason Roberts, an ERISA attorney with Pension Resource Institute. "I have to say, if I was running a financial institution, and I got a letter in the mail from Galvin, this would be my top concern."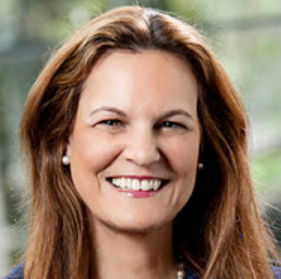 "He has more tools in terms of state regulations that could be interpreted in a way that creates more of a hook than the DOL or even the civil case would have under ERISA."
"Massachusetts laws and regulations are broader… and may be more subject to interpretation than what we typically see under ERISA and from the DOL," Roberts says.
Galvin also has a history of hitting mutual fund and financial services firms hard.
In 2002, he famously partnered with then-New York Attorney General Eliot Spitzer to investigate allegations Credit Suisse and other Wall Street banks were exerting undue influence over analysts. The investigation eventually ended in a $1.4 billion settlement.
The New York Attorney General's Office, which conducts sweeping oversight of the financial services industry under tough state regulations, said it could not comment on investigations or any intention to investigate.
RIABiz has reached out to the North American Securities Administrators Association (NASAA), which coordinates the activities of state securities regulators. It has yet to respond on whether state regulators are planning a joint-investigation of the industry.
Fidelity bleeding
The Wall Street Journal broke the infrastructure fee story last month after it obtained what it described as a "2017 internal Fidelity document." It detailed the fee arrangement and how the giant record-keeper planned to hide it from investors by structuring it as an "infrastructure" charge.
It's infrastructure fee was launched in 2016 when the federal Department of Labor's "fiduciary rule" appeared to be headed for passage and traditional revenue sharing was being put out to pasture.
Fidelity spokesman Vincent Loporchio says the infrastructure fee was introduced to offset the costs of trading, settlement and other aspects related to record-keeping. He says notice was sent to 20,000 plan sponsors.
"Fidelity FundsNetwork Business & Services Guide," is meant for few eyes in that it is "not to be distributed to the public as sales material in oral or written form," and "may not be shared with any third party."
Providers on the platform that fall short on 12(b)1 fees or "other built-in costs" are subject to the additional 15-basis point-charge on overall assets under management. Fund companies that refuse to pay will "be subject to a very limited relationship," with the fund platform, the internal document says
Lawsuit, investigations
Andre Wong, who participates in a 401(k) program at T-Mobile administered through Fidelity, first brought the fees to light in a Feb. 21 lawsuit filed in the U.S. District Court District for Massachusetts. It charges that Fidelity paybacks violate the Employee Retirement Income Security Act of 1974 (ERISA), which falls under DOL jurisdiction. The lawsuit mentions the phrase "secret" in regards to secret payments or secret kickbacks 18 times.
The DOL is reportedly probing whether Fidelity's fee was properly disclosed, according to The Journal, citing an unnamed source. The DOL did not reply to an email about its investigation.
On Monday, Fidelity was the target of an additional lawsuit filed in Massachusetts District Court. The case, Summers et al v. FMR et al, makes allegations similar to the Wong case.
The individual plaintiffs, Gina Summers, Cynthia Eddy and Kayla Jones, are seeking certification as a class action on behalf of the Rock Holdings & Associates Companies 401(k) Savings Plan, the Cadence Health Matched Savings Plan and the Blue Shield of California Tax Deferred Salary Investment Plan.
"The Wall Street Journal reported that Fidelity instructed participating mutual funds not to disclose the Fee to any third party, including plan sponsors, plan beneficiaries, and the public," argues this lawsuit.
This lawsuit argues the fee drives up the expense ratios ultimately lowing returns on investments.
"If Fidelity views the three entities challenging its practices with respect to the infrastructure fees from the perspective of bandwidth, then clearly Fidelity would be most adversely affected by an adverse determination by the DOL," says Marcia Wagner, an ERISA attorney with Boston-based Wagner Law Group.
If the DOL takes action against Fidelity, usually in the form of a civil suit, it could force the firm to change all of its 401(k) plans, refund fees and level fines. A DOL investigation could also spill over into other Fidelity practices that may involve improper, or inadequate, disclosures under ERISA Section 408(b)2, Wagner says.
But whether a DOL enforcement action arises out of the matter is an open question. Since the U.S. Court of Appeals for the Fifth Circuit struck down the Fiduciary Rule in March a year ago, the department has been acting under relaxed enforcement rules.
The fiduciary rule set a general standard requiring financial professionals, including brokers and insurance agents, to put their customers' financial interests ahead of their own.
Above board
Fidelity's Loporchio declined to comment on federal or state investigations, but insisted Fidelity's fees for record-keeping, trading, settlement and other services such as customer support, are above board.
"We receive a fee from some of those mutual fund companies to compensate us for maintaining the infrastructure that is needed to make those funds available," Loporchio says.
"It is costly to maintain this kind of infrastructure and Fidelity is entitled to be compensated for those costs. The infrastructure fee does not vary based on whether any 401(k) plan offers or does not offer a particular fund," Loporchio says.
A person familiar with Fidelity's 401(k) plans, added the fee can vary from company to company. Each fund company negotiates the fee. "We're trying to set a minimum so nobody is free-riding the platform," the source said.
It's true that fees vary, and a lot of issues need to be unearthed in deciding if Fidelity will be in trouble with Massachusetts regulators or the DOL, says Harvey.
"First, one has to consider fees in the context of value provided. Does the investor receive superior returns, superior advice and superior service? Do Tiffany and Kay Jewelers both offer diamond rings, and if so is the design, quality and service experience the same?" Harvey asks.
Loporchio maintains his firm does add value by providing more services than just simple record-keeping, but the firm does not view itself as a fiduciary under the law, according to the RIABiz source.
Plan sponsor is the decider
"Fidelity does not choose which funds on the platform to add or remove from plan fund lineups for the plans it record-keeps, which would be a fiduciary function under ERISA. The plan sponsor makes those decisions," the source said.
Wong and the T-Mobile USA Retirement and Savings Plan, see the matter differently. In the 34-page complaint, the word "kickback" is used 56 times, while the word "fiduciary" appears 30 times.
The repetition of buzzwords does not bode well for the strength of the legal case, says Roberts.
"The pleadings are a little too cute with the way they are written," he says. "They're making some broad assumptions."
"The lawsuit talks about the exercise of discretion but keep in mind on every plan there is a universe of funds available, and each plan has its own fund menu."
Wong is asking the court to declare Fidelity in violation of ERISA and seeks a permanent injunction, restitution and compensatory damages as well as attorneys' fees.
---
---
---