Bob Curtis finally sold out to corporate interests after years of holding the line -- but financial planning's shift to a data game may have left little choice.
Brooke's Note: What Jud Bergman wants, Jud Bergman gets. It sure seems that way of late. The CEO of Envestnet wanted FolioDynamix -- a top competitor in the IBD market. He got it. See: Hitting home run, Envestnet buys FolioDynamix creating '$2-trillion' super-platformHe wanted 2,300 RIA relationship that Schwab PortfolioCenter represents and an end to paying the licensing fee to Schwab on his own. He got it. He wanted a giant fire hose of data that he could use with financial planning software to take on eMoney. He got Yodlee. He wanted the number one planning software, MoneyGuidePro, to plug all that data into. He got it. This is what being on a roll looks like, without anyone being tempted to call you a roll-up. Yes, this agglomeration has central shared management and a shared brand to go along with growing scale. But the pieces, too, each build on each other in a different way. One does what the other can't. Finally, all the questions seem to be answered about where Envestnet is taking its future with MoneyGuidePro under M&A contract. See: Jud Bergman defines 'stupid' and post-'stupid' eras at his firm after Raymond James analyst dares to unearth the Yodlee question Yodlee suddenly makes lots of sense. Envestnet's gushy "financial wellness" strategy seems more fibrous. But in the end, it wasn't about what Bergman gets. It was about how he could get Bob Curtis what he needed -- for himself and staff -- to feel comfortable about not only selling but coming over ready to make it all work.
Envestnet just became the nation's largest financial planning software company with its acquisition of PIETech--owner of MoneyGuidePro--after CEO and founder Bob Curtis finally crumbled under a mountain of selling pressure.
But money alone couldn't buy the love of an old school entrepreneur like Curtis -- unless it was combined with market power to stave off his chief rival, eMoney. Acquired by fund-giant Fidelity in 2015, eMoney is nipping at its heels in the race for marketshare.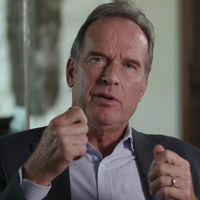 "[Curtis] experienced some of the limits of being a single point provider in a platform world," Envestnet CEO Jud Bergman said Thursday (Mar.14) to Wall Street analysts. "It was more compelling for him [to be] in a network [like Envestnet] so that was a big motivation."
Wall Street liked what Bergman had to say about the PIETech deal. Envestnet's shares rose today 3.35% to $66.64 -- another all-time high for the stock.
Chicago outsourcer Evestnet, already the largest SMA platform for advisors, is spending $500 million on the software purchase. Added to the nearly $600 million it spent on Yodlee in 2015 -- its M&A spending on "wellness" properties now tops $1.1 billion. See: A perfect storm of factors -- including 'code' and 'annuities' -- made Jud Bergman pay Bob Curtis $500 million for MoneyGuidePro, plus $30 million to keep the MGP crew around a few more years
Curtis didn't ostensibly sell for money, but it helped. Envestnet will pay $30 million in executive retention bonuses, and it'll have to invest additional millions to get MoneyGuidePro's pet project "Blocks" overt he finish line.
The modular software reportedly helped land State Farm as an account, with the idea that it can be applied to a mass market investor who simply wants to address a single issue -- like paying a child's tuition. See: Guess who's moving into the RIA neighborhood? State Farm asks thousands of insurance brokers to get financial planning credentials, sources say
Financial wellness
All those millions were needed for Bergman to buy the final piece of the puzzle to reorient his firm to "financial wellness."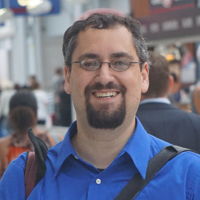 "The acquisition will also help transform our business from being a managed-account platform to becoming a financial wellness network," Bergman says. "As we started as a managed-account platform, we were very investment advice specific."
"Wellness" in finance is a catchall term to describe all the intangible value a client gets from a financial advisor, beyond absolute financial gains, and it has become the Envestnet mantra.
With MoneyGuidePro, Envestnet will gain the firm's 25.69% marketshare -- edging just above number two eMoney, with 22.94% market share, according to the most recent "Technology Tools for Today" survey.
"It catapults them from non-existent in financial planning to the No. 1 provider," T3 Founder Joel Bruckenstein says. "In our corner of the world, this has to be one of the most impactful and biggest acquisitions ever. I think it's a very big deal."
No doubt the deal is gobsmacking, but whether it gets Envestnet to the top of the heap is still in doubt, says XY Planning Network CEO and blogger Michael Kitces.
"More broadly, the MGP acquisition sets up a massive pitched battle between Envestnet's MGP and Fidelity's eMoney Advisor," he says in a Tweet. "Which may still be an uphill battle for Envestnet, as eMoney has steadily been gaining market share against MGP in recent years, especially in enterprises."
Battle brewing?
If that battle is brewing, neither Fidelity nor Envestnet is taking the bait.
"We have a long-standing, successful relationship with Envestnet, and that will continue," said a Fidelity spokeswoman, when asked how the deal will affect her firm.
Bergman out-demurred Fidelity on a Thursday call with Wall Street analysts.
"I think the competitive landscape is not changed by the acquisition," he says. "We are in a market of 'coopetition.' It makes our offering more competitive [with eMoney/Fidelity], but only on the margins, initially."
The key word here from Bergman is "initially," according to Kitces, because Envestnet is in a position to make MoneyGuidePro much more powerful.
"MGP's primary weak point has been the lack of a full-scale PFM [Personal Financial Management] solution w/ the kind of client portal capabilities that eMoney has," Kitces Tweets. "With Envestnet's Yodlee, that problem is now eminently solvable. Expect to see a robust PFM portal solution from MGP in the coming year or two?"
PFM is eMoney's Personal Financial Management tool – a Mint.com-style portal that clients can access to see all of their financial information in one place, with the capability to use the portal collaboratively with their advisor.
Such a portal demands boatloads of data and data connections -- like Envestnet got with its Yodlee purchase.
"That's why we started with data (by buying Yodlee)," Bergman said on the call. See: Envestnet quietly deals rivals in on Yodlee play to placate big banks and their latent threat of 'oblivion' in response to 'screen scraping'
Pricing power
The importance of the Mint-style viewing translates to pricing power, Kitces says.
"PFM is the reason that eMoney Advisor sells licenses for three times the price of MGP (or virtually any/every other FP software provider), when they're both 'comprehensive financial planning software,'" he replied to a Tweet from RIABiz.
But Carolyn McClanahan, founder and director of financial planning firm Life Planning Partners in Jacksonville, sees an opening for Envestnet, if it can exploit a key eMoney weakness.
"Sadly, they have not kept pace with the changes in security/technology, and maintenance of the portal is time-consuming, expensive and a pain in the butt," she writes on Twitter. "Some clients have abandoned use."
"The 'killer app' will be a PFM where the links don't keep breaking. BTW, we dumped performance reporting and nobody cried, and some clients cheered."
Mainstay RIA software analyst Bill Winterberg declined to comment for this story, because Envestnet is one of his clients. "See fppad.com/disclaimer for more information," he replied.
But Eric Clarke, CEO of Orion Advisor Services LLC, signals that Envestnet has a great deal of power and responsibility in this transition.
"We've watched over the years as acquisitions of fintech players have occurred – some outcomes have been better than others. We hope that the users of MGP continue to be supported by the tech they've built their businesses around," Clarke wrote in an email.
He adds: "We look forward to continuing to support the incredibly tight and polished integration we have with MGP in support of our many joint clients."
To get a more even footing with Fidelity as an advisor portal, Curtis was willing to forgo higher offers for his company, Bergman says.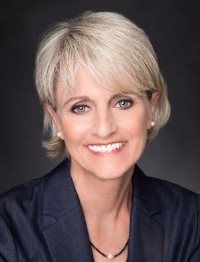 Envestnet's owners also made a big concession by signing over a major chunk of ownership.
First, Envestnet signed over 5% of the company to BlackRock in late November in exchange for $123 million -- a big chunk of the $295 million cash down payment for MGP. See: BlackRock buys Envestnet's love for $123 million to crack its 'open-architecture' platform and sets stage for another juicy Envestnet acquisition
Next, it handed over 3.185 million shares or about 7% of Envestnet common stock to PIETech's owners. Envestnet has 48 million shares and a float of 46.36 million shares.
Envestnet also had to borrow heavily against its line of credit, which push its debt ratio deep into the red zone of three times equity -- a level that Bergman allowed he can only tolerate on a temporary basis.
Patience pays
Such a deal demanded patience as much as purchase power, Bergman says.
"This is a company we identified five years ago. This was something we've been trying to get for a long time."
His patience also paid off with its small-dollar purchase of Schwab PortfolioCenter and its 2,300 RIAs. The deal means it is also knocking on the door as leader of RIA software technology -- particularly if those 2,300 advisors dig that Tamarac is now under the same roof as Powhatan, Va.-based MoneyGuidePro. See: Schwab PortfolioCenter sale to Envestnet signals open season on 2,300 RIAs in the deal; Orion bags six; 'Why didn't Tamarac call me?' some ask
Still, perhaps in an act of impatience, Envestnet bought FinanceLogix in 2015 more as a food additive for stock brokers than as a kitchen for financial planners, according to Bergman. See: Envestnet acquires Finance Logix on heels of Upside
"We wanted to buy it for a black box basic financial planning for non-CFPs," he said. "We've had good success. Many of the advisors don't know they're using planning software because it's doing outcome analysis."
Force feeding planning to non-certified financial planning accreditation made Envestnet more aware of what it didn't have for a world of CFPs, Bruckenstein says.
"It was a good introduction. I think they learned a lot and realized they needed to be more involved in planning."
Indeed, Bergman admits that Envestnet was missing the mark with the approximately 48,000 CFP holders -- out of a total of 60,000 -- who make "complex planning" central to their practices.
He adds that an additional 50,000 of the total 314,000 advisors in the United States seek to do the kind of planning that demands MoneyGuidePro-level software.
He adds that about 22% of IBD reps and a higher percentage of wirehouse brokers do planning. An amount as high as 60% of RIAs do planning.
Tightening grip
Envestnet's grip on RIAs tightened after bagging 2,300 of them from Schwab for a nominal price. See: Schwab PortfolioCenter sale to Envestnet signals open season on 2,300 RIAs in the deal; Orion bags six; 'Why didn't Tamarac call me?' some ask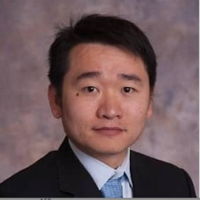 Envestnet envisions a time when broker-dealer-based advisors could catch up to RIAs in doing planning. Big advisor networks have been hampered implementing planning, across-the-board, by a lack of access to quality data to build the plans.
Envestnet works with 90,000 advisors at broker-dealers, banks, insurance companies and RIAs, but before the firm purchased MoneyGuidePro, its market share in the financial planning software sector was less than 1%, Bruckenstein says, referring to his firm's 2019 survey of advisors. See: BlackRock buys Envestnet's love for $123 million to crack its 'open-architecture' platform and sets stage for another juicy Envestnet acquisition
But having two giants joining forces is actually a turn-off for many RIAs, says RightCapital co-founder Shuang Chen, whose firm has gained marketshare at a faster rate than any other financial planning software firm. See: How Shuang Chen vaulted his 2015 planning start-up into MoneyGuidePro and eMoney contention by finding a 'Goldilocks' niche neither too light nor too heavy
"As a matter of fact, we already have advisors reaching out in the afternoon sharing that they want to leave MGP. We are definitely planning to take advantage of a distracted competitor that might have to focus on integration into ENV ecosystem in the upcoming months."
"Some financial advisors and organizations prefer to work with an independent technology solution. RightCapital will now become that much more appealing to those customer segments."
Bergman dismisses the criticism.
"There's always some risk a client wants to do business with a small company, but for every one, there are three who want to do business with a large company."
Envestnet just became a much larger company and a bigger target.
---
---
Mentioned in this article:
---
---
---