Jud Bergman: 'We need to own it rather than rent it. We need the code base.'
Brooke's Note: Envestnet could rightfully consider changing its name to PlanNet because it has plenty to show for its move in that direction after buying Yodlee for $600 million in 2015 and now MoneyGuidePro for $500 million. It's a data, data, data, plan, plan, plan world as margins on investment products plunge to zero. See: After eMoney whittles down MoneyGuidePro's marketshare lead to three percentage points, MGP founder Bob Curtis caves to covetous Envestnet in bid to turn the tideBut margins on planning are fat, sustainable and applicable to ever-widening pools of investors. So Envestnet -- heretofore centrally a reseller of managed accounts -- is paying a staggering sum for MoneyGuidePro. But Jud Bergman is also showing a staggering sense of awareness about the future. He's also realistic about the law of supply and demand surrounding the data and software companies for sale that have one foot placed in that future. He is acting with urgency, too, which is wise given just how fast the future is moving toward the present as zero becomes the de riguer price point for asset management. Lisa Shidler is working on a fuller article for tomorrow. This article is built around the large sum paid.
Envestnet is stretching itself to the limit -- pushing its debt past the dreaded three times equity ratio -- to buy a legacy financial planning firm for twice the $250 million that Northwestern Mutual and Fidelity each paid respectively for Learnvest and eMoney.
The Chicago outsourcer -- fresh off digesting the $600-million purchase of Yodlee -- is paying $500 million, plus another $30 million in executive retention bonuses for PIETech, known to its customers as MoneyGuidePro.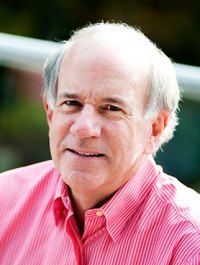 The price breaks down to $295 million in cash and 3.185 million shares of Envestnet common stock, which is trading near an all-time high of $61. The deal is the richest in history for a privately held advisor software firm. Yodlee is mostly a data company and not advisor software.
In the most spirited RIA business conference call of 2019, analysts asked in every way possible why Envestnet CEO Jud Bergman was willing to fork over $500 million to PIETech CEO Bob Curtis -- especially when the two chiefs already have a sweeping collaboration firmly in place.
The short answer: "We need to own it rather than rent it," Bergman told Wall Street analysts today (Mar. 14). "We need the code base."
Income protection plans
Perhaps the most burning priority for Envestnet is the ramp-up of its highly promising insurance exchange. The firm wants to produce "income protection plans" that are invaluable to brokers to show investors what they need to avoid outliving their money -- namely, purchasing annuities in many instances. See: LPL Financial's $28 million cash purchase of AdvisoryWorld solves one big problem: Now it can make sure the proposal software includes annuities in its proposals
Envestnet also wants MoneyGuidePro code to build a "retirement module" that gives its retirement business, i.e. 401(k) assets, a goals-based planning system.
No doubt plans are part of the annuity sales process but MoneyGuidePro has no particular edge in making that happen, says David Lau, founder and CEO of insurance exchange DPL Financial Partners of Louisville, Ky.
"This is nothing new for planning software, nor is it unique to MoneyGuidePro. Right Capital, eMoney, RetireUp, Income Discovery and many other planning softwares can also illustrate annuities in retirement and, to varying degrees and in various ways, show the value of adding secure income to a retirement plan," he says. "Even prior to many of these softwares incorporating annuity illustration, planning softwares always showed that a client could run out of money. "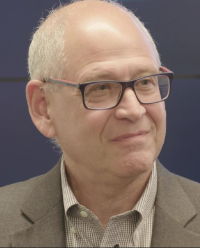 Had Envestnet not purchased the company, it would have had to negotiate separate licensing deals for each of these applications -- a cumbersome, expensive proposition.
"By owning the coding they will be able to drive the smooth workflow faster and own the innovation," says Shirl Penney, CEO of Dynasty Financial Partners, which is a bg user of Envestnet. "The ability to overlay AI to handle the parts of advisor work flow that can be more efficiently done by a machine while freeing up the advisor to have more human interaction around life events for clients will also be powerful in improving results for Clients in a more Cyborg advisor environment."
Bergman also justified the high price by explaining how much his firm succeeds in growing the companies that it buys. He allows that MoneyGuidePro's growth rate is only in the "mid-teens" now, and that it has been declining in recent years (though growing in absolute terms.)
In contrast, Tamarac, acquired seven years ago, has grown revenues eight-fold and gone from zero earnings to high earnings. Yodlee has doubled revenues and increased earnings six-fold, since its 2015 acquisition, he says.
Better yet, Bergman says Envestnet paid a relative bargain price. "We weren't the high bidder," he reveals. The bidding process went on for several months after Curtis decided to put it on the block.
Better strategic fit
Curtis chose Envestnet's lower bid because he thought the company had a better strategy, which boded well for company employees, Bergman said on the call.
"Envestnet got the better deal on [PIETech] than Fidelity [on eMoney], certainly on a financials basis," says Joel Bruckenstein, principal of T3.
"For Curtis, I don't think it was about maximizing profits," he adds. "I heard Envestnet was not the highest bidder. He cares about the future of the firm, his employees, and his ability to do what he wants [design software and innovate] in the future. It is about his legacy."
Curtis also perceived the market had shifted from single point-of-contact sales to network sales and was determined to hitch his wagon to the best network, Bergman added.
Bergman was asked toward the end of the call whether the new debt load forestalled any chance to make further deals. He allowed that "strategic" deals are now out of the question, but that he'd find a way to buy smaller firms that appear at good prices on the market.
"I don't like permanent debt over over three (times equity) but there's an incredible pipeline so I wouldn't close it down."
The transaction is expected to close mid-year 2019 and is subject to customary closing conditions, including the expiration or termination of the applicable waiting period under the Hart-Scott-Rodino Antitrust Improvements Act of 1976, according to a release.
This article was changed to reflect Bill Winterberg's comment below that SS&C acquired Advent *Software* for $2.63 billion in 2015,. Now it just says this is the largest (we think) purchase of a privately owned advisor software firm. Advent was publicly traded at the time.
---
---
Mentioned in this article:
MoneyGuidePro
Financial Planning Software
Top Executive: Bob Curtis
---
---
---
Bill Winterberg
SS&C acquired Advent *Software* (pretty sure that's an advisor software company, not a data company) for $2.63 billion in 2015, making it a larger advisor software deal than the PIETech acquisition.
Brooke Southall
Excellent point. I'll modify.Maybe private company biggest?
Mark Kristensen
Jud and Craeger continue to dazzle as a duo with track record of strategic execution The quintessential FinTech visionary!