BNY Mellon CEO Charles Scharf has a catbird seat for viewing the success of the RIA business
Brooke's Note: When Pershing poached Mark Tibergien from Moss Adams in 2007, the pairing brimmed with brains-and-brawn symbiosis possibilities. On the one hand, you had Tibergien, who many observers view as a once-in-a-generation, purpose-built RIA consultant of great passion and energy. On the other hand, there was BNY Mellon, bursting with trillions of dollars, and owner of under-performing clearing unit Pershing and a barely extant RIA unit inside that. With all that wisdom and all those resources and market power, Pershing-Tibergien was a happening that turned out to be a success. Pershing now claiming $600 billion in RIA assets, up from $50 billion, albeit with the asset-counting evolved. See: The old trick of new math Pershing used to make its RIA assets in custody soar from $200 billion to $615 billion in one year Yet, many industry people wonder why Pershing never achieved a grander RIA custody destiny and whether it ever will with Tibergien's tenure at the helm winding down. Here is the best sign that the answer is 'yes,' not seen in a while at the company. BNY Mellon -- under a flashy new CEO who absolutely knows an RIA from a broker -- is injecting cash into Pershing Advisor Solutions in a way not seen before. The capital is buying and promoting the people who can make the changes in service and software that can set the stage for bigger things.
BNY Mellon grew the operating budget of Pershing Advisor Solutions by $50 million with a catalyst that seemed to come out of nowhere.
The new cash sparked a hiring blitz at the Jersey City, N.J. custodian. The spark plug was Christina Townsend's key promotion to a newly created position, head of platform strategy. Now, it's her job to make sure the firm's growth is backed up by smarts.
The Philadelphia executive is a Pershing lifer. She first joined the company as an intern in 2000.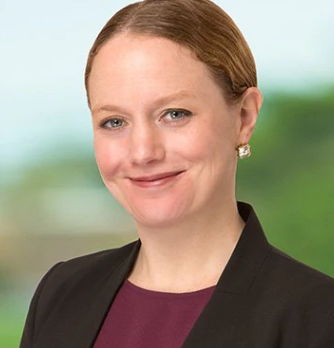 Much of Townsend's mission is to segment service based on client type, not advisor practice model.
Tibergien adds: "That's been a big change in our thinking."
Big change
In 2007, BNY Mellon Pershing engaged the consulting group at Moss Adams to guide it in a roll-out of a more fulsome RIA custody business. Then, it turned around and hired the chief consultant there. Tibergien originally imagined he'd parachute in and out -- consultant style. See: Part of futuristic Pershing Insite 2017 is Mark Tibergien letting RIABiz know that he is intensively grooming his own successors
The excitement around the hire was a captured in a quote from an article I wrote in 2007:
"Pershing is the most legitimate challenger to the troika of Schwab [of San Francisco], Fidelity and TD Ameritrade [Institutional]," and the new chief executive bolsters its competitive position, said Charles "Chip" Roame, managing principal of Tiburon (Calif.) Strategic Advisors LLC. The hiring of Mr. Tibergien, who is set to start his new job Oct. 1, should also appeal to the more than 80,000 brokers that clear through Pershing's platform, Mr. Roame said.
"He's essentially a one-man consulting department to help these guys grow" their practices, if they go to a fee-based business, Roame added 11 years ago.
But the 2008-2009 crash set the timeline for change back with a wallop. "I promised my wife it would only be three years; I would not be traveling as much, and we would have fun living in New York—- two out of three were true."
Though Pershing counts about $1.8 trillion in assets under custody, including international, institutional brokerage and retail brokerage, most of it still runs through its clearing platform. About $610 billion of the $1.8 trillion "is actually RIA assets managed by '40 Act' advisory firms," according to the firm.
The catalyst for the 2019 budget boost came after BNY Mellon hired Charles Scharf as CEO in 2017. He proved to be quick study in seeing the potential of RIAs.
Brothers, not brokers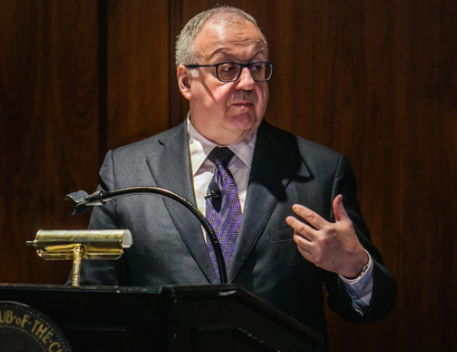 "His own personal experience prior to coming over to BNY Mellon, and the fact that he has a brother who is a managing director and shareholder in an RIA firm, gives him a richer perspective on the business than many others who lead banks," Tibergien says.
Yet Portfolio Strategy Group is not a Pershing client and keeps all its $1.6 billion of managed assets with Schwab Advisor Services. It is also not a wealth manager per se, but more of an asset manager with a focus on alternative investments.
Scharf's brother is hardly the only reason that Scharf loosened the purse strings on the $50 million.
"[CEO Scharf] is very supportive of the RIA custody business because of our success, to date, and the growth opportunity the RIA business continues to represent," Tibergien says.
Press reports depict Scharf, the former Visa CEO, as a black jeans wearing breath of fresh air. He was a surprise BNY hire who was brought in from San Francisco to shake things up. See: Charles Scharf Has Chance to Be the Best Leader at This Bank Since Alexander Hamilton
Old and new
Townsend was director of managed investments product for Pershing -- a five-year tenure that started in 2013.
But the push for fundamental RIA service changes at Pershing -- including a prying open of closed technology -- drew Townsend to take on more.
"We were really proprietary," Tibergien says. "Four to five years ago, we changed our tune. We said, 'We need to be intelligently open, not wide open, to get to market faster.'"
Townsend is known for being an effective change agent inside Pershing. "She's a great leader and widely acknowledged for that throughout the company."
But Tibergien is coy about whether this move is a precursor for his own succession from the CEO spot.
"She really completes the team of Gabe Garcia, Ben Harrison, Karen Novak and Evan LaHuta. That's a great list. Let's just put it that way."
Townsend graduated from RIA hotbed, Bates College, the Lewiston, Maine-based alma mater of Michael Kitces and Shirl Penney.
---
---
Mentioned in this article:
Moss Adams
Consulting Firm
Top Executive: Rebecca Pomering
---
---
---