Bob Guillocheau: [This] most certainly isn't a climb-down; to the contrary, I'd say that it reflects our existing owners' bullishness.
Brooke's Note: I always smile when I hear the investing anecdote about how you buy a stock for short term gain and it obliges with a nose dive and, suddenly, you become a long-term investor. I've been there. Sometimes it even works out. There appears to be a bit of that resetting of expectations going on with Ascensus right now. It's making a big move for the long haul after, apparently, trying to make a short-term flip. No harm in trying. Or is there? We don't know how much the Singaporeans and the Atlas Merchants were willing to pay for 25% of a company whose owners were left to explain why a failed quick flip is no statement on the long-term viability of their strategy to roll up dozens of third party administrators and turn them into more of a single recordkeeping cloud. One owner promised Oisin an interview if he'd hold off a story until next week only to have that interview offer withdrawn. Presumably a week did not make for a better short-term tale to tell. But keep an eye out long term. Ascensus may yet to ascend to a valuation of $2 billion and way beyond. How many scaled up 401(k) recordkeepers are there in a world gone 401(k) mad?
If at first you don't succeed selling your company for $2 billion, try again, but first collect a pile of cash from Asia and New York so you can continue rolling up mom-and-pops at a torrid pace.
The roll-up's owners, Genstar Capital and Aquiline Capital Partners appear to have followed that maxim to a tee. It sold a 25% stake in February to Singaporean sovereign wealth fund GIC and NYC private equity firm Atlas Merchant Capital.
A back-of-the-envelope calculation suggests Atlas and GIC have provided a cash infusion of approximately $375 million, or 50% of the sum Genstar and Aquiline paid to acquire Ascensus, says Aaron Schumm, CEO of 401(k) New York robo-TAMP Vestwell.
"From the outside, this looks like a recap to buy out some of the previous owners, a debt pay-down, or a fresh cash infusion to carry them through their next flight of strategic initiatives."
The decision to sell follows a report by PE Hub, that Ascensus' owners were unable to unload the company at the $2 billion-plus asking price. See: Amid its reports it'll get flipped, Ascensus makes exec hire number seven in six months.
Since Genstar and Aquiline bought Ascensus in late 2015, their mega roll-up strategy has at least doubled the third-party administrative (TPA) giant's EBITDA, to more than $150 million from $80 million.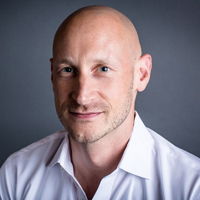 Had they succeeded in the high-wire sale, Genstar and Aquiline would have grossed a cool $1.25 billion, just three years after buying Ascensus for $750 million.
But buying a fixer-upper; rolling up a slew of mom-and-pop third-party administrators, calling it a Fidelity Investments counterweight and flipping it at the target price was easier said than done. See: Vanguard's 401(k) recordkeeper, Ascensus, gets set to roll up a world of TPAs to create a small plan superpower.
No buyer was willing to shell out the asking price because it is the private equity equivalent of putting up framing and selling a garage extension without the rest of the house, says Schumm.
"Ascensus paid up to acquire [a number of] companies, integrated none of them onto their proprietary platform, and then [its owners asked] someone to pay 2.5- to 4-times on top of that to integrate the acquisitions," he explains. "[Moreover] the acquired firms are still acting in silos on their respective, un-integrated platforms [so] economies of scale disappear."
Ultimately, Genstar and Aquiline wanted too much for a job half done. No one wanted to foot the bill to bring at least 24 firms into the fold.
Bull or Bullishness?
But Ascensus' chairman and CEO Bob Guillocheau disputes that view. He says, via email, It's false to paint this as a case of two firms reaching for a "Plan B."
"It most certainly isn't a climb-down; to the contrary, I'd say that it reflects our existing owners' bullishness ... [Atlas' involvement is] a strong endorsement of our current mission and strategy."
Nor has Ascensus had any issue with managing our recent growth, he adds. Ascensus' acquisition and hiring strategy isn't changing.
"The addition of another owner in Atlas won't impact Ascensus' current strategies, or will it affect our priorities. Atlas's involvement will only serve to continue to support our existing strategy and initiatives."
"This will allow Ascensus to continue to focus on growth," he adds. "All of our sponsors are completely aligned."
Guillocheau also rejects the idea Ascensus is suffering from a classic case of roll-up syndrome--a firm splurges on M&A, and is left struggling to reverse engineer Mom and Pop shops into a supercharged entity, he asserts.
The Ascensus chairman cites an in-company integration timeline that requires all corporate-level functions to be transferred, and all Ascensus' policies and controls to be adhered to within 100 days of purchase; and a more general shift of purchased firms' business to Ascensus' systems during an annual changeover session run each year.
There are no problems with dotting the i's and crossing the t's, and it's all going "according to plan," he says. "Ascensus is proud of its on-boarding process and the level of business integration it has already created."
Five-year plan
A five-year plan is in place, but it's got nothing to do with catching up with Fidelity, or anyone else, says Guillocheau.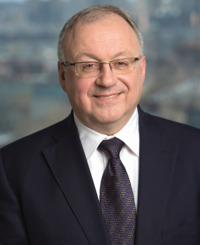 He points to the growth potential of its healthcare business; its state-sponsored retirement plan business, which already includes Oregon, Illinois, and California, and the fact that 20% of its yearly revenues go on technology development.
"In addition to M&A activity, we're constantly strengthening our current offerings, cultivating new partnerships and expanding existing agreements," he says. "I'm confident that there are more good things to come."
As for Genstar and Aquiline selling the remainder of their stake in Ascensus, it could come quickly enough, despite recent difficulties, if their investment in the then struggling but sizeable TAMP Assetmark is indicative.
The two firms bought Assetmark in 2013 for $412 million, oversaw a 120% increase in its assets under management, and then sold it to Huatai Securities for $780 million four years later.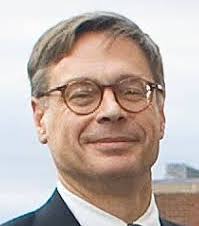 Meanwhile, Ascensus' growth spree continues.
Since Oct., Ascensus has acquired three new third-party administrators (TPAs), made ten executive appointments and won State Farm's 15,000-strong simplified employee pension business.
In the past twelve months, it's bought 24 401(k) TPAs, health and benefits TPAs and IRA custodians and administrators. See: State Farm is (almost) 'there' as it moves 15,000 SEP accounts to Ascensus, affirming RIABiz report a very MoneyGuidePro-wielding RIA is on the way this year.
Moreover, in the past six months, the size of Ascensus retirement and 529 education savings account businesses have increased by 42%, to 85,000 retirement plans, and 15%, to 4.6 million 529 accounts, respectively. The firm employs more than 2,800 staff, administers $186 billion in assets, and over 1.6 million IRAs.
In April last year, Francois Gadenne, co-founder and head of the not for profit Boston-based retirement research organization, the Curve Triangle and Rectangle Institute, told RIABiz that Ascensus' longer-term future was up in the air.
"Are we witnessing the creation of a long-term player," he asked, "or are we witnessing the packaging of a future transaction?"
Chasing growth
Sale or no sale, the future's rosy, as long as Ascensus keeps chasing growth, says Mark Tibergien, CEO of RIA custodian Pershing Advisor Solutions.
"Private equity firms definitely have the horsepower to make an impact, as long as they have the vision for transforming these companies. If the capital can be used to drive new innovations, build a strong brand and a superior client experience, it could have a significant impact on the company's growth trajectory," he says, via email.
The private equity deal-making that's brought Atlas and GIC to the table is somewhat akin to a merry-go-round. As one VC gets on, another gets off.
Aquiline and Genstar took Ascensus off the hands of NYC private equity firm J.C. Flowers & Co. Atlas' founding partner, David Schamis, spent almost 14 years as a managing director there.
During his time at J.C. Flowers, Schamis served as Ascensus chairman and his employer's eyes and ears. He joined Atlas in Jan. 2014.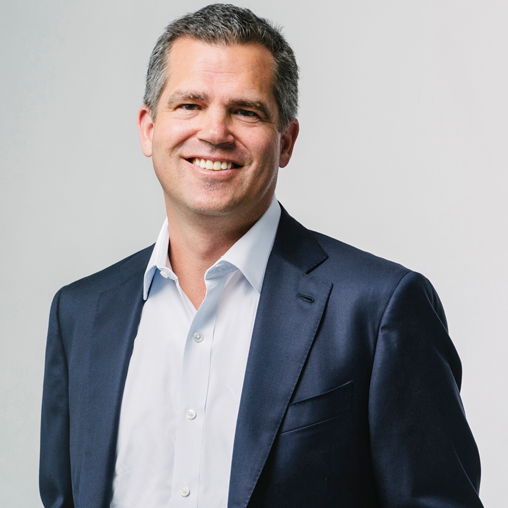 It's a big plus and will help ensure Atlas, Genstar, Aquiline, GIC, and Ascensus all sing from the same hymn sheet, says Guillocheau.
"When you couple [Atlas' knowledge] with David Schamis' personal knowledge of our business, it makes for a great addition to our ownership group," he says.
Getting involved was a no-brainer, says Schamis in the release linked to the deal.
"The Atlas investor group has confidence in Ascensus' management and the company's future growth trajectory. I am personally thrilled to be back in business with Bob [Guillocheau] and the team."
What's clear is these firms are getting into a market that's primed for more growth, agrees Tibergien. "The consumer and retirement markets are eager to respond [to investment] … [if] the capital is used to advance the target company's strategy."
It will, says Guillocheau. "Their backing will allow us to continue to invest in our associates, technology, and operations while enhancing our industry-leading expertise."
---
---
Mentioned in this article:
Ascensus
Third Party Administrator
Top Executive: Bob Guillocheau
---
---
---
Martha Williams
Please correct photo. Aaron's photo is not correctly labeled.
Brooke Southall
Should be fixed now. Sorry and thanks.
---