News, Vision & Voice for the Advisory Community
The two regulators are working in "unison" to find a way to balance the regulation of 'digital assets' while ensuring firms' have the scope to innovate
March 1, 2019 — 11:42 PM by Oisin Breen
Brooke's Note: Robo-advisors sure evince that kid in sixth grade with the clean shirt and straight A's on his, or her, report card. It all looks so easy, clean and rosy over there. Looking back, those kids didn't necessarily fare all that much better in life than the rest of us. Other challenges caught up with them. Could it be true for financial advisory digitization, which largely got a free pass for having few assets, a presumption that a robot can't be devious and perhaps a desire not to bust the chops of owners of fledgling enterprises? It sure seems that a comeuppance is brewing if the SEC, FINRA and the experts who help advisors manage compliance are good indicators. And some big name robos have already felt the regulatory heat.  See: SEC clobbers Wealthfront on multiple alleged offenses; settles case with 'cease and desist' order, $250,000 fine.  RIAs already know the stark limits of applying automation to advising humans about money. But until  FINRA and the SEC establish precedent, the digital sphere may continue to look rosier than it really is.
The wild west is over for digital-asset cowboys and robo-advisors that deal in cryptocurrencies, blockchain technology, smart contracts, assets held in a distributed ledger, automated portfolios and other technology-based assets, according to compliance consultants.
Sure, the signs were already there. In the last twelve months, the Securities and Exchange Commission (SEC) and FINRA have levied fines on three of the darlings of the robo-advisory market, WealthFront, Betterment and Acorns. See: A year after Acorns gets outed, Betterment faces its juvenile past with 2018 FINRA settlement over 2014 infraction
But in this case, an Acorn falling could mean the sky could fall in a much bigger way. Anyone failing to comply with digital asset regulations "better watch out," says Stephen Murphy, vice president at Londonderry, N.H.-based NCS Regulatory Compliance, via email.
"The warning has been made [that firms] really should proceed with an eye toward what the securities regulations are," he says. "When the hammer comes down, it will most likely be swift and heavy." 
The Financial Industry Regulatory Authority's (FINRA) laid down the law in the Jan. 22 release of its annual risk monitoring and examination priorities letter. It puts digital assets, robo-advisors and new technologies squarely in its regulatory sights.  
The Securities and Exchange Commission (SEC) has set the same priorities and them some in its 2019 Examination Priorities report published in December. See: As SEC's 'zero tolerance' era for RIAs commences post-DOL, a regulatory law firm makes anticipatory hires.
The wild west era is over, and there's a real "end-of-the-empire" feeling around financial technology, says Will Trout, senior analyst at Celent, via email.
Line of attack
But analysts are split over the regulators' likely line of attack.  Will they rein-in errant firms for violating rules governing the trading, management and custody of digital assets, or technology firms behind the global boom in digital assets?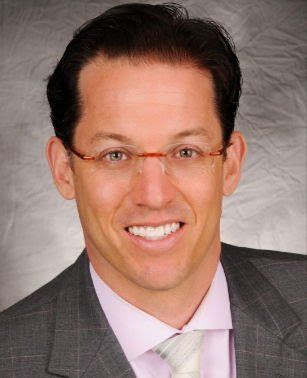 It's a lot easier -- and more rewarding -- to go after the low-lying fruit of traditional bad actors like brokerage firms, says Trout. "I don't think FINRA or any other regulatory agency has the bandwidth or gumption to go after the technology players who, after all, serve as the plumbing."
"There are human beings who can actually be penalized in a way that transcends monetary sanction," he adds. "[There's] nothing the law likes more than a perp walk!" See: Lisbeth Cherrington's long, strange career, fraught with regulatory actions, takes another bizarre turn over her latest FINRA sanction--lying about her age.
It's a risky business second-guessing a regulator's intent, and FINRA's intended audience is a lot broader than just reps, counters Murphy.
"FINRA and the SEC seem to be in unison on this issue and firms that are unaware of the regulated environment they are in, or feel that old rules do not apply, will most likely be in for a rude awakening," he warns.
Put simply, new technologies mean new and increased risk as everyone gets used to them and adapts to the changes they bring, so FINRA's focus makes "perfect sense," says Michael Watling, a partner at King & Spalding, via email.
"We will likely see a similar pattern in the future -- with all regulators attempting to track technological advances to minimize risks to the market and retail investors in particular."
But it would be wrong to say technology firms are running roughshod over the industry and need to be reined in, says Murphy. "They're just ignorant of what they can and can't do," he explains.
"There's so much they don't know [that] it's often an honest dialogue of 'Can I do this?' 'No' 'But why not?' 'Because this obscure rule over here says you cant and the regulators are well aware of it."
Maker taker
It's not just firms handling crypto and blockchain assets that risk falling afoul of increased financial technology oversight. Robo-advisors are also likely to be more heavily examined, especially those cleaving to "maker-taker" profit from order flow model.
Robinhood, the Palo Alto, Calif.-based no-fee, trading firm, has, for instance, come under increasing scrutiny for its adhering to such a model. It outsources trade execution to market makers like Chicago's Citadel Securities, and NYC's Two Sigma, who pay to handle its trades.
Robinhood has also been roundly criticized for its aborted roll-out of a checking account, which it announced on Dec. 13, but quickly shelved amida significant regulatory backlash.
Both FINRA and Robinhood did not respond to a request for comment.
Put simply, FINRA takes a dim view of the maker-taker model, says Murphy.
"Firms that employ that strategy are aware of the pitfalls and their requirements. It would appear the scrutiny and preparedness doubles for firms where this is the mainstay of their business."
FINRA and the SEC are ever-more mindful of technology, and robo-advice is no exception, says Stephen Wilkes, partner at Boston, Mass.-based Wagner Law Group, via email.
"[These] are industry disruptive forces ... and [regulators] are going to be looking at robo, which is touching more and more investors."
"The SEC and DOL seem to be gearing up for an active 2019," Wilkes adds.
No fear
Trout, however, insists that increased regulatory scrutiny on "digital assets" will not necessarily translate into ramped up scrutiny of robo-advisors,
"I don't think robo, which after all, has been part of the institutional landscape for decades, is part of the story there. If anything, algorithms are less likely to cheat than human asset managers, not more," he says.
Until you start seeing blockchain-style robos for the mass market, added scrutiny of automated asset management isn't going to happen as part of any increased focus on 'digital assets', Murphy agrees.
"I don't believe that automated portfolios are a digital asset at this point. I think there could be innovations where that line is blurred, but as of right now [robo portfolios are not] considered to be a digital asset."
"Regulators will come down on players seeking to cross traditional lines separating businesses, for instance, banking and investments," says Trout. "[But] this type of convergence is ultimately where things are headed," he adds.
It's impossible to tell if FINRA will definitively intervene, particularly when dealing with things like order-flow and the 'maker-taker' model, says Murphy.
"Reports of [the 'maker-taker' model's] death have been greatly exaggerated," he explains. "I thought it had seen its last days several years ago, and I was flat out wrong. But I do think its justification is increasingly difficult to square."
Where firms and robo-advisors need to beware, however, is the extension of trading credit to clients without any means of measuring if they're 'trading away' with a different broker, says Trout.
"There's shades of 2008 methinks," he says. "There's definitely a fear among regulators the market may be overstretched and in many directions. Clamping down on excessive leverage is one way regulators can protect investors, and, of course, themselves."
But what's not in doubt is that FINRA's "hammer" will come, says Murphy.
"[Regulators] like to send signals and make examples … [They want to] send a signal that they're looking at this, and that it's going to be painful," he says.
"FINRA's determining where the harm to investors lies."
Carrot meet stick
Tech hot-shots who've jumped into the market head first, without paying too much heed to governance could also find a regulatory bulls eye on their backs, says Murphy.
"[These are] innovators coming largely out of Silicon Valley. A significant number of actors are potentially active in the securities market without the proper registrations," he adds.
Murphy and all parties interviewed for this article declined to name any of the bad actors they insist are dotted throughout the digital market.
What's happening here is that both the SEC and FINRA want to stay ahead of the game, rather than simply react, says Richard Margolies, partner at King & Spalding, via email.
"We expect FINRA to be aggressive enforcing its rules and the federal securities laws, especially in areas that present challenges arising from new technologies and those that present risk to retail investors."
The largest firms ought to be most on guard, says Murphy. "A larger firm will receive more scrutiny simply because their potential to do harm to individuals and the financial system is that much greater."
Precisely what constitutes a "digital asset" is something that regulators have been deliberately vague about to avoid tying their hands when dealing with the rapidly evolving financial services industry, according to analysts.
Indeed, the purposeful lack of clarity on the part of regulators could prove to problematic for firms, especially new trading platforms or automated regulatory technology, like that of Aquiline-owned RIA in a Box, say analysts.
It's deliberate, says Murphy.
It's based on the idea that if firms keep regulators abreast of what's going on, they won't get into trouble, while allowing discussion [and] experimentation," he explains.
"[FINRA has] said if you're dabbling let us know ... [But] if you're running a platform where you can buy and sell digital assets that the regulators think are securities -- but you don't -- you're running a securities business and, therefore, subject to regulations."
As the 2019 letter itself states: "FINRA is concerned that some member firms assert they are not selling or recommending securities when involved with online distribution platforms, despite evidence to the contrary, including handling customer accounts and funds, or receiving transaction-based compensation."
"FINRA treats digital assets under the heading of 'Operational Risks,' and encourages firms to notify it if they plan to engage in activities related to digital assets, even, curiously, 'where a membership application is not required,' writes partner Daniel Nathan in a blog post published by San Francisco law firm Orrick, Herrington and Sutcliffe.
"Coordinated thought is being given to how best to regulate this emerging area," he says.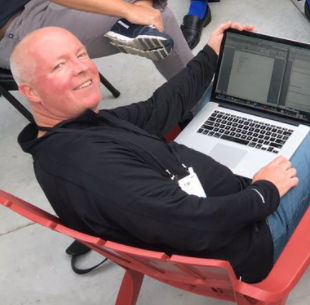 Slapping hands
In recent robo actions, FINRA fined Betterment $400,000 last June for a laundry list of alleged violations between 2012 and 2015. They include window dressing, non-compliance with the Customer Protection Rule and improper book- and record-keeping.
Then, in December, Wealthfront agreed to a $250,000 SEC penalty after the federal regulator alleged a series of violations. A separate SEC order found that New York City-based Hedgeable Inc., a robo adviser with about $81 million in client assets under management, made a series of misleading statements about its investment performance.
The robo-advisors have factors that can lead to a form of arrogance that leads to this sort of trouble, said Tim Welsh, president of Nexus Strategy, in previous RIABiz coverage.
"As a technology provider, it can be easy to arrogantly assume that because you are solely a technology platform, that the rules don't apply to you."
---
---
---
Share your thoughts and opinions with the author or other readers.
Randy Bullard said:
March 3, 2019 — 4:04 AM
Randy Bullard said:
March 4, 2019 — 7:02 PM
---
---