A near $16B TAMP grows in Tampa (no pun intended), as Dynasty Financial Partners taps local talent for first poach--21-year RayJay veteran Angela Gingras
New on the Tampa/St. Pete scene, Dynasty CEO, Shirl Penney is pushing the 50% of $32-billion in assets that generate strong revenues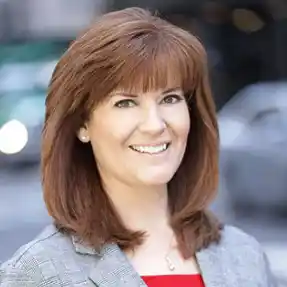 Angela Gingras: It's incredibly exciting to be part of Dynasty's ambitious business plan for expansion, while also advancing the success of top independent advisors utilizing the integrated turnkey asset management platform.
---
---
Mentioned in this article:
---
---
---
Kevin Beauchamp
Fearless Forecast: Dynasty gets plush deal and sells to RayJay, much resembling Silverlane. Gets big company resources and balance sheet capital behind it to go on an M&A consolidation spree...steps up as challenger that can capably go head to head with Focus...Dynasty fills in the void and opportunity left open by a few now fading roll-ups of the past decade that fumbled their identity, talent, and mojo needed to be credible RIA deal machines. You heard it first...
Rich Kiel
I believe that Michael Kitces might have beat you to the thesis earlier this week
Randy Bullard
I find it humorous that Dynasty is a "TAMP", but they outsource core TAMP services to the Envestnet TAMP. When you're a TAMP that hires a TAMP to do most of the actual TAMP stuff... what does that mean? Not trying to dis Dynasty. Great firm, great model. But if wrote out a bullet list of all the services a TAMP provides and half of them are outsourced to Envestnet, I don't quite see the fit.
Frank Rasmussen
I would have to agree with Randy's assessment. Also find it puzzling why buying a "smaller TAMP" would be of appeal to Dynasty given focus on larger, upper crust RIAs and breakaway teams. Smaller TAMPs tend to cater to smaller advisors via an IBD or some other intermediary, it's hard to see where the appeal of that type of product service offering would be for Dynasty's mix of firms serviced, especially given what they already access and plug into today via Envestnet. Dynasty has seemingly had an increasing focus on "Capital Strategies" supporting the capital and M&A needs of its partner firms in recent years. It would make sense that in order to really ramp this into high gear Dynasty will be in need of a "bigger boat" of capital behind it at some point