Abby Johnson's pursuit of innovation wherever it may be has led it to Amazon's door.
Brooke's Note: Most recently we wrote about how the CEOs of BlackRock and Microsoft are cooking up a very BlackSoft foray into the annuity business. The whole Fink-Nadella plan may never be heard from again if the devils in the details of selling guaranteed income rise up with their tridents against lofty ambitions. Yet one aspect of the story will stay with us -- namely the abject willingness of two category killers (in very separate categories) to borrow each other's brands, expertise and reach. We'd hardly caught our breath from that article when we saw Fidelity and Amazon share the headline of a press release. This Amazon-Fidelity collaboration is a different kind of alignment but ultimately representative of a similar level of leapfrogging ambition and gleeful brand sharing. What jumps out a little with the Amazon mention is that it reminds us that the ecommerce/cloud megaladon is taking courses at a Phd level on how to get into the advisor business in a way (super-zombie avatars) that could be hard to re-disrupt.
Fidelity Investments is quietly enlisting Amazon in a futuristic venture that pools attributes of RIAs, robo-advisors and call-center advisors into a super, virtual-reality advisor, capable of being anywhere, anytime -- as long as there's an Internet connection, that is.
Since Abby Johnson took over Fidelity in 2014, she's adopted a potentially risky you-shall-not-pass approach to possible generational market shifts. Abby Johnson finally breaks through the glass ceiling at Fidelity Investments and now she's busy taking big-time -- if calculated -- risks worthy of her father's legacy
Virtual reality, or VR for short, is the latest to the party. Given the $7-trillion AUA Boston financial giant began researching it in 2014, it's hard not to see Johnson's fingerprints all over it.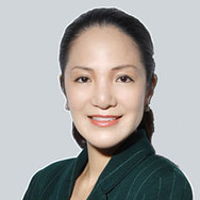 Indeed, this may be the best way to understand why the firm is publicizing a prototype in the first place, says Michael Kitces, a leading RIA commentator through his Nerd's Eye View Blog.
"[It's] coming from Fidelity's 'experimental group' ... 'let's try and put something out there and see what happens' ... [seemingly] part of Abby Johnson's new more innovative style." See: After five-year stealth project, Fidelity goes big-time into crypto-asset custody with standalone company
They're a little more strategic than that, demurs Joel Bruckenstein, founder of the T3 Conferences, via email. But it does look like something from the Johnson-Fidelity playbook of pursuing innovation.
"They're some of the smartest people in the business ... This is not just a shot in the dark."
Missing link
Amazon's Alexa experience provides a missing link in high-tech ventriloquy, according to Adam Schouela, vice president of product management at Fidelity's Center for Applied Technology, the firm's research arm, via email.
"It allowed us, for the first time, to integrate voice with virtual reality ... [This] opens up new possibilities for how customers may interact with their finances in the future."
Though Fidelity incubated VR for five years in its laboratory, it delivered little more than a gee-whiz factor to T3 conferences along the lines of artificial intelligence, blockchain, pizza-delivering drones and self-driving cars.
But VR is not going to stay in that Jetson category much longer, says Jacqueline Ko Matthews, CEO of Potomac Falls, Va.-based startup InvestmentPOD.
InvestmentPOD is an RIA automation firm and robo-advisor, which is investing in developing VR technology specifically for RIAs. Matthews is even working with her 15 year-old son, a high school VR prodigy who has conferred with Bill Gates and other aristocrats of high technology.
"VR is going to change the face of everything," including how we give and get financial advice, says Matthews. The final pieces are falling into place, including voice recognition, the miniaturization of the goggles and the super-processing capability of smartphones, she explains.
Like Matthews, Schouela is not shy about the prospective uses of VR, including employee training, customer education, especially in retirement planning, data visualization and collaborative decision making between an advisor and client.
It can potentially cut "prohibitive" costs, speed up research, boost education, and "displace" many existing technologies, but unlike robo-advice, it's all about "facilitating human interactions, not replacing them," he explains.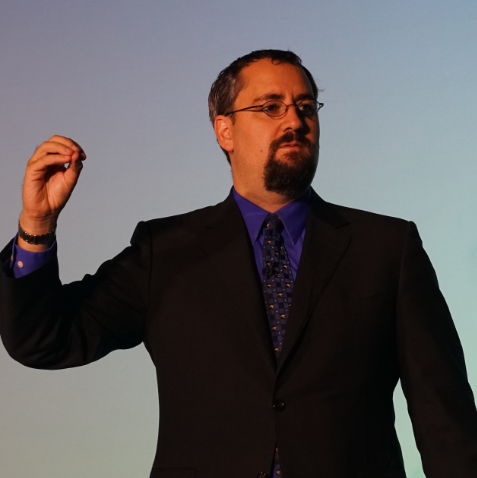 Fidelity's push into the future is broadening under CEO Abby Johnson. The firm is making daring plays in cryptocurrencies, zero-fee mutual funds and full-on wealth management.
But Kitces is skeptical that VR can fast-forward the wealth management business. "Over the years we've gotten our quotes from telegram, telephone, newspaper, website and even chit-chat under a Buttonwood tree," he says, via email.
"At some point we'll get it from VR ... [but] I don't think it really changes problematic investing problems or the advisor-client relationship."
It absolutely changes the game because it covers the spectrum from the interactive to the reactive, or automated, Matthews counters.
"[Now] you can basically handle a maximum of 75 clients in terms of face-to-face meetings and so on, but this technology allows you to scale up. VR is revolutionary across all fields, from productivity, to the experience, and education, and [it] gives a very different [client] relationship with the advisor, where it can be interactive, without [parties] having to schedule."
Matthews outlines a future when advisor training and financial advice is predominantly done remotely, be it from a beach in Bora Bora, or from home. Customized avatars ease biases and can offer pre-programmed responses, like Alexa, to simpler queries. Advisors only have to handle the tougher tasks and older clients are spared punishing commutes.
Like Kitces, however, Will Trout says VR may be a mismatch for the investments business -- never mind the hype about how it re-levels the playing field with a paradigm shift.
"VR still has the 'Second Life' connotation; it's not at all clear there's a use case for investments," says Trout, a senior analyst at Boston, Mass.-based research firm, Celent, via email. "We've seen [other] companies, like SigFig, increasingly focused on improving the so called hybrid advice model, which is often really just a segmentation play."
It pays for itself
Fidelity's interest in VR started in 2014 with a visualization tool for trading. In 2017, it tested a VR financial planning system for eMoney, tested an advisor training package late in the same year and built a VR advisor chatbot, Cora, in May 2018.
It's also developed the ability to have advisors and clients operate virtually as avatars.
Its latest VR prototype, announced in a Jan. 7 statement, is a portal through which clients can review their portfolios by navigating through the kind voice interface technology Amazon has become an expert in as a result of Alexa. Fidelity acknowledges the software remains a "proof of concept."
But Fidelity can get VR on the shop floor quickly, as soon as the mass-market takes it up, says Bruckenstein.
"It has the potential to go beyond the testing stage," he explains. "If there is interest from the public, or Amazon, Fidelity has the ability to increase the depth and the breadth of the product. They certainly have the resources, or they can acquire them."
RIAs stand to gain, says Matthews. "It levels the playing field for advisors big and small [because it] brings all those services [like estate planning and insurance] under one roof in a VR environment … [Fidelity] will attract a lot more advisors to custody [too]."
But, even if VR never gets the kind of uptake some think it warrants, there's an under-the-radar aspect to it that means any firm that really gets it working is onto a winner, says a Silicon Valley software executive, who prefers to remain anonymous to speak more candidly.
"Firms have always been willing to pay dearly for customer acquisition. Historically, that's been with highly paid advisors wearing $5,000 suits in fancy office space that goes for $120 a square foot. VR strikes me as the digital version of that," the source explains.
"This could potentially pay for itself even if it only helps acquire a tiny number of customers, or if it burnishes the Fidelity brand as standing out as more tech-forward than their competitors."
The ties that bind giants
The announcement that Amazon is providing Fidelity the design tools it needs to turn its VR ambitions into reality, also comes just weeks after BlackRock sealed a deal with Amazon's arch-rival Microsoft to sell guaranteed income products.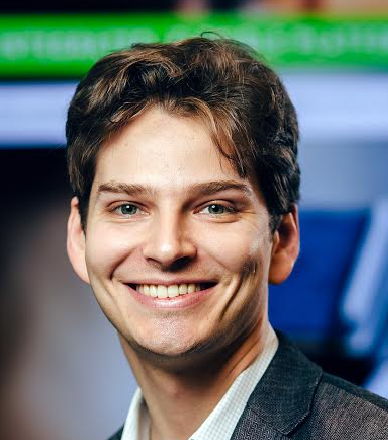 The two deals are very different in nature, but the wider significance of the Fidelity/Amazon alliance is not lost on analysts.
It would be a huge deal if Amazon were tempted, say, to act as a vendor for Fidelity investment products, so Fidelity's desire to develop a relationship is understandable, says Bruckenstein. "It's an opportunity [for Fidelity] to get their foot in the door."
Fidelity may also see the strong relationship between Amazon and JP Morgan as something to emulate. Amazon CEO, Jeff Bezos and JP Morgan CEO Jamie Dimon have used their personal relationship to "become intertwined," says Lex Sokolin, partner and global director of fintech strategy with Autonomous Research LLP in London, via email.
"By co-investing in a project together, [these] companies are forming business relationships that have the potential to grow over time," Sokolin observes. "Similarly, if these teams [Fidelity and Amazon] get to know each other, then they may be able to build more things together in the future."
NYC wirehouse JP Morgan has previously discussed facilitating Amazon checking accounts, and the two firms are also involved with Omaha, Neb.-based Berkshire Hathaway to develop health insurance.
Fidelity, however, refused to "speculate" on future partnerships, noting that the current project is "strictly about business-use cases for virtual reality." It also declined to answer whether such business uses will ultimately form part of its custody services.
But likely more is at play than just one proof of concept, says Bruckenstein. "Courting Amazon as a partner makes sense."
"Fidelity offers a broad range of financial products, and Amazon is an enormous distribution channel. Whether through virtual reality, augmented reality or some other means, distributing financial products and services through Amazon has appeal," he adds.
Neither Amazon nor HTC, a VR hardware vendor, responded to a request for comment. One Amazon executive said the subject was "too sensitive to answer" questions about it.
Small details
Fidelity's latest collaboration with Amazon isn't its first. Its chatbot, Cora, was also developed through the Amazon Web Service's (AWS) Sumerian system, a design tool for VR.
The two firms go back as far as an early attempt at joint distribution in 2006.
The release detailing Fidelity's latest VR development was a joint announcement made by four firms working collaboratively but not in direct partnership. This four-strong grouping has been in existence for several months, as part of a process of developing a VR browser, like Google Chrome, but for a virtual world.
Amazon, through Sumerian, provided the design tools; Taiwanese manufacturer HTC, the hardware; Mountain View, Calif.'s Mozilla the browser and Fidelity the software proof-of-concept.
Fidelity is also not alone in researching and developing VR software. TD Ameritrade has long had an interest, and in Oct. partnered with HTC rival Occulus VR to develop an education service. Pershing too has a VR program, though it has been mostly silent on the subject since 2016.
Amazon is coming?
Given the close timing of Fidelity's joint announcement, relative to BlackRock's, it's tempting to draw parallels, especially since Microsoft is entering the retirement market and Amazon the banking market and possibly retail investing.
But where Microsoft is focusing on the nuts-and-bolts of a joint product--for now at least--Amazon is going to be more focused on building the pillars of its VR services, much like it did with AWS, says Matthews.
"Obviously Amazon is taking over the world, they started out selling books and now we buy everything from them," she quips "[But] whether or not they're doing this to challenge the partnership between BlackRock and Microsoft to create guaranteed income, whether this is their reaction to that I don't know."
Indeed, to say that Fidelity's four-strong partnership is a harbinger of things to come would seem like overreach, says Trout.
"[Nevertheless, the] partnership in itself offers benefits. Fidelity gets to play hands-on with Amazon, learns about capabilities and opens the door to other collaboration in the future. Likewise, Amazon gets to play in and learn about the world of investments without getting in the crosshairs of the regulator."
Kitces is quick to rubbish any link between Amazon's VR project, and "the Amazon is coming perspective."
"[This is all] completely unrelated to Amazon actually doing anything in financial services ... [There's] literally, no relation. They're just trying to get more people to use their servers, because they're in the server-hosting business," he says.
"Google [and] Amazon [don't] care about competing in our verticals just because we run our businesses on their servers."
Kitces is quite right that this move, in and of itself, doesn't indicate Amazon's ready to pounce, although it does build yet another bridge with financial services, says Sokolin
"There's definitely cross-industry learning that can be facilitated through the partnership, [but] it's not likely to be the tip of the spear in big technology entering finance. Artificial intelligence, chat, video and payments are much stronger entry points for the technology companies."
That said, the proposition should not be discounted. If Amazon does come stomping into the market, it will cause waves, according to a June report from NYC-based market intelligence firm, CB Insights.
"The potential Bank of Amazon should worry the traditional incumbents," states the report, titled "Everything you need to now about what Amazon is doing in financial services."
"If history provides a useful lesson, it's that Amazon first builds core product pillars for itself ... this was the case with AWS ... [which was] later re-purposed for external clients and third parties. Only after years ... does Amazon launch and expose a key product pillar ... By then it will likely be too late for incumbents who have not responded."
A cinematic revolution
For decades now, virtual reality has been a technology that cried wolf, always promising the dawn of a new era, but never delivering on the sizable promise that analysts continue to insist it holds, if only it gets unlocked.
Indeed, the very first attempts to build virtual reality hardware date back to 1968, with the invention of the enormous, ceiling strapped, Sword of Damocles, which was so unwieldy that if you wanted to use it you had to be strapped in.
Even now, headsets remain bulky, expensive and the preserve, for the most part, of gaming enthusiasts.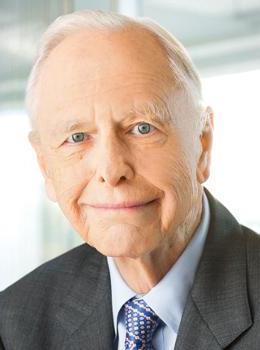 That said, all of the analysts consulted for this article agree that VR is coming to the mass-market, and will have at least some uses in the financial sector. Broad disagreement exists, however, over precisely when this new age will arrive and exactly how useful it will be.
But it's no coincidence that, for a visual-first medium like VR, financial firms are at the vanguard of the mass-market, says Sean White, chief research and development officer at Mozilla, via email.
"Financial firms have often led the industry in their use of new hardware and technology, especially for visualization of large amounts of data," he explains. "[VR] will be useful."
It will be more than useful; it's tantamount to a cinematic revolution for financial advice, says Matthews. "Seeing [reports] on paper, a lot of people get it intellectually, but it's a big step between understanding things, intellectually, and being convinced enough to actually take action. That's where we're seeing the missing gap for [VR]."
But not every advisor is going to like the idea of outsourcing client relationships to an artificial intelligence because of the issues it raises.
They include being uprooted from the tangible reality of a state-based practice and competing with advisors who can, in effect, work everywhere. Or, giving the SEC the potential to spot-check even the smallest conversational interactions, given everything will be recorded.
Still, skepticism abounds. All the players involved with Fidelity know what they're doing, but "progress in VR for financial services is still nearly non-existent", and it will be years before widespread commercial adoption, he says.
"The entire custodian industry is in the first inning. Maybe the game hasn't even started. People don't yet know what the language of VR is outside of gaming and adult content," he adds.
---
---
---