Andrew Salesky: Our top priority is meeting advisor needs with the best solutions, including proprietary capabilities as well as integrations with third-party providers.
Brooke's Note: Talk about outsourcing. Essentially Schwab is now outsourcing its whole RIA software franchise to Envestnet. This is quite a big development and a huge challenge for Tamarac, which has typically just dealt with the giant cream-of-the-crop RIAs and sold them a whole happy bundle that includes Schwab PortfolioCenter. But it's more complicated. Schwab retains PortfolioConnect and will use it to compete with Tamarac.
Schwab Advisor Services is throwing in the towel on its desktop-based PortfolioCenter and selling the software platform to Envestnet, after a four-year effort to relaunch it in the cloud came to a crashing halt five months ago.
Envestnet's share price zoomed to near an all-time high of $61.88 at market close on Friday (Feb.22), up 11.38% in the wake of the move.
The portfolio management software used by thousands of mostly RIAs who use Schwab custody services will be merged with Envestnet's Seattle-based portfolio management and rebalancing subsidiary, Tamarac. It now mostly serves high-end RIAs. The deal apparently happened at a fire sale price. Envestnet told analysts the price is so low as to be immaterial, hence it will not be disclosed.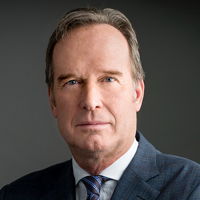 Envestnet's purchase was mostly defensive in nature -- for both parties, says one industry observer who asked not to be identified.
"Tamarac had built their entire reporting engine on top of PortfolioCenter so they didn't have much of a choice other than to purchase it," the source says.
"From Schwab's perspective, if they were to sell it to Orion or BlackDiamond, they would have killed it pretty quickly, which would have most likely upset some of their advisors. By selling it to ENV, it ensured it went to a home that would keep it around for the time being."
Tamarac has assured Schwab software users that their service level won't fall off.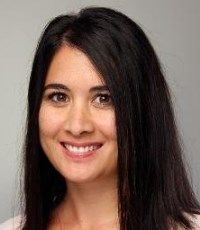 "Firms using PortfolioCenter should anticipate the same level of support, and will now have direct access to Tamarac's best-in-class support, consulting and service teams that not only have a deep understanding of PortfolioCenter but the Tamarac platform as well," says Andina Anderson, executive managing director of Envestnet | Tamarac.
Failure to launch
Last September, the San Francisco-based custodian notified advisors it was unable to deliver on its four-year promise to create a cloud-based successor to PortfolioCenter. See: After dream of cloud-based PortfolioCenter falters, Schwab Advisor Services makes good by showering small RIAs and third-party software vendors with windfalls
"PortfolioConnect" was promised to be a very Schwab version of what Tamarac, Orion and Black Diamond can do across multiple custodians. For many RIAs, it was seen to be worth the wait. Buying from Schwab assured silky Schwab integrations and access to real-time, A-level Schwab data that outside vendors can not provide.
RIAs have been using PortfolioCenter as the back-end data application portion of Tamarac's portfolio management and rebalancing. Envestnet will add about $10 million in revenues from the deal, plus it no longer needs to pay Schwab a license fee.
"Today more than 3,000 advisory firms leverage PortfolioCenter either directly from Schwab Performance Technologies or from Envestnet | Tamarac," Envestnet writes in a release. About 1,000 of those RIAs are already serviced by Tamarac.
"PortfolioConnect (the recently announced solution offered at no cost to Schwab-only clients) is not part of the transaction," says Schwab spokesman, Rob Farmer said.
Break even deal
Though the $10 million deal will, perhaps, only break even once expenses get figured in for 2019, Envestnet will receive a net benefit to its bottom line, Envestnet CEO Jud Bergman said in response to an analyst's question on a conference call, today (Feb. 21).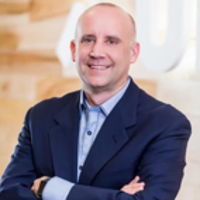 Bergman adds that the deal is a good entree for his firm to go to the "mid-market" and promises a very "attractive price." See: Jud Bergman remakes Envestnet into two units and Bill Crager and Stuart DePina will head them as Anil Arora exits
But it's not all gravy for Envestnet, says Peter Giza, principal of Spitbrook Associates.
"This acquisition is no small distraction for Tamarac," he says. "All of the goop that goes with an acquisition gives competitors a chance to press hard on those 2600 firms in the segments they play best in.
"In fact, since Schwab made the 'we're not sunsetting PC...' at IMPACT 2018, many firms are already jumping, or seriously investigating the jump, to a new platform. Generally speaking they are heading for full platform plays like Orion,Black Diamond etc."
Schwab's off-loading of PortfolioCenter is unsurprising given it cried "uncle" on its cloud project in September. Now, Tamarac is poised to bring those RIAs into the cloud, says Anderson.
"With this acquisition, we will be able to build on all of the investments we've made in the technology including: Extending it into a cloud-based application; enabling an open architecture eco-system and driving greater efficiency to RIAs who rely on PortfolioCenter."
She added: "RIAs transitioning from Schwab Performance Technologies will benefit, as all our clients do, from being able to help guide the future enhancements of Tamarac's open, modular and ever-evolving technology platform for RIAs."
Yet, it's important for Schwab PortfolioCenter users to realize they can choose not to use Tamarac, if they want cloud-based performance reporting software, according to Eric Clarke, CEO of Orion Advisor Services of Omaha, Neb.
Pushback
"Regardless of a deal that two very large firms have done to swap legacy tech, I would encourage independent advisors to look at the great options that exist for them in the marketplace," he says in an emailed response.
"Advisors don't need to worry about converting data - to date, we have done hundreds of successful PortfolioCenter conversions for free. We welcome any advisors still using PortfolioCenter to test drive Orion and see what integrated independence brings to their firm." See: The four-year ordeal Orion's president underwent to launch Eclipse -- a sprint to stay in the race with Tamarac and Black Diamond for rebalancing
All power to Tamarac if it can help RIAs in a way that Schwab could not, says Andrew Salesky, senior vice president and head of Schwab Digital Advisor Solutions in a release.
"As a longstanding user of the PortfolioCenter infrastructure, Envestnet | Tamarac is an ideal strategic fit to acquire and continue to support the platform," Salesky adds.
"Our top priority is meeting advisor needs with the best solutions, including proprietary capabilities as well as integrations with third-party providers," he says in the release. "The agreement with Envestnet | Tamarac supports this strategy, given their history of innovation with advisor portfolio management solutions."
It was simple math for Schwab, says Joel Bruckenstein, producer of T3 conferences.
"They have a new portfolio management system launching. Did they want to continue supporting another one?"
Bergman added on the call that Schwab, in fact, will compete with its own products against PortfolioCenter. Indeed, Schwab is staking its future on PortfolioConnect, a downmarket product, largely aimed at small RIAs who want a basic, free and in-the-cloud offering.
"PortfolioConnect is not a replacement for PortfolioCenter," Farmer said in an earlier interview.
"PortfolioCenter is not retiring, will continue to be multi-custodial and continue to be supported. Our goal with PortfolioConnect is to provide advisors with a different choice in portfolio management, offering a more scalable, cost-effective option for managing accounts custodied at Schwab."
Giza agrees.
No panic needed
"There is no need to panic. Tamarac isn't going to change much with PC. Remember Advent announcing the sunsetting of Axys in 2007ish? We all know where that landed. There are still some 1,300 firms running Axys to this day."
Still, there is ,a ,group of resellers that should be nervous, Giza adds.
"I would find it unlikely that ENV would renew those back office service providers (BOSP) that hold licenses that are up for expiry in the near future" he says. "BOSPs are generally under pressure. Cost is high and margins are being eaten away by all-in-one platforms like Tamarac, Orion, BDR, etc. If Envevstnet is cost effective for firms between $100-300 million and I suspect they are not then that pressure will be significant since the addressable portion of that 2,600 firm market is much greater than the 20-30% I am guessing at."
---
---
---