Andy Rachleff: 'We realized [a high-yield checking account] is a better entry point than an investment account.
Brooke's Note: In 2019, the heads of the two top independent robo-advisors -- Jon Stein and Andy Rachleff -- remain two of the better "gets" for a conference and somehow InvestWest managed to get both of them -- albeit not on stage at the same time. (The conference organizers assured me they tried.) It's a seminal moment for both firms. Each is giving in to the reality that they must contend with the enormous temptations of banking. Customers and assets flow in with relatively little effort. Wealthfront is promising the ultimate rocket mortgage -- one click and no paperwork. Stein is making no promises except that Betterment resources will be flowing toward banking in 2020. There is irony. The problem with millennials is that they won't invest. Now Wealthfront and Betterment are arguably enabling this tendency for taking it too safe. But, hey, that's what business is -- finding that fine line between leading a market charge and listening to the customer. Investors salivate over a safe 2% return and ignore the fact that the S&P 500 is up around 25% this year. Perhaps that stratospheric opportunity cost of hiding under an FDIC rock can better explained by a company that holds bank deposits.
Andy Rachleff led off the InVest West conference with feistiness toward Schwab and a bit of a confession: Wealthfront is on a path to be more of a bank than an automated financial advisor.
The co-founder and CEO of the Redwood City, Calif., online financial firm says at the Parc 55 hotel in San Francisco that he is following the path of least resistance in pursuing millennial investors.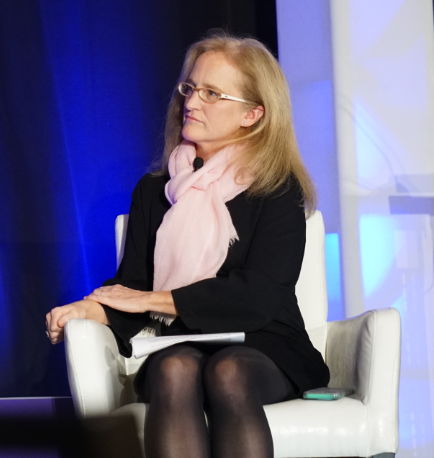 There are 90 million millennials and 20 million of them can be counted on to save money diligently to merit a Wealthfront account, he explains. Those 20 million are the Wealthfront market.
"We realized it's [a high-yield checking account] is a better entry point than an investment account," he says.
Wealthfront has about $7 billion in deposits in less than a year and $13 billion of AUM after about eight years.
Today, at the same event, this reporter asked Betterment CEO Jon Stein during a Q&A whether his firm may also shift its identity toward banking. He gave what sounded like a measured "yes."
"In 2020, you'll see us shift [resources toward banking]" he says. Betterment attracted $1 billion of "mostly organic" deposits in little more than a week of advertising a high-yield FDIC savings account, Stein said in his introductory remarks and later confirmed. (The next day [Saturday], Dan Egan, managing director of behavioral finance at Betterment, posted images on Twitter [see below] of his firm's swank new offices in Denver, Colo.)
He also said that much of the bank adds to Betterment are simply table-stakes plumbing around investment accounts that must be there for customer convenience.
Juggling deposits
Rachleff gave no indication on stage that he would seek a bank charter. (Sources at InVest said Robinhood may have poisoned the waters for any financial technology company to obtain a charter after yanking its application under a cloud.)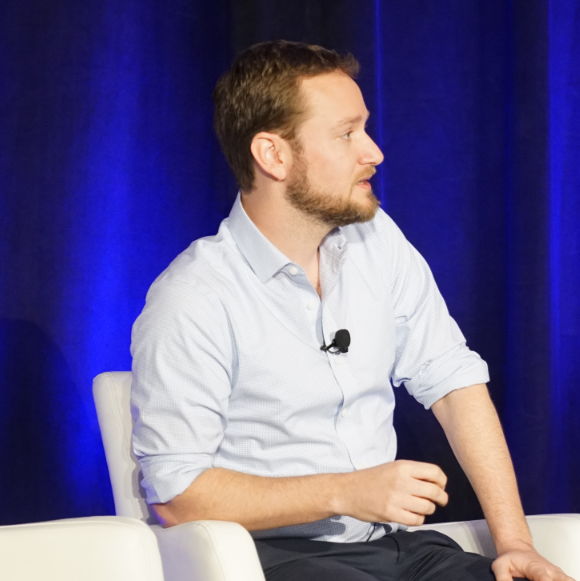 The reseller of bank services started life as a bank on Feb. 25 this year. It works with nine different institutions, including Pasadena, Calif.'s East West Bank, Green Bay's Associated Banc-Corp, Pittsburgh.'s TriState Capital Bank, New York City's Citibank and San Francisco's Wells Fargo.
Betterment is using 10 banks to handle its deposits -- a portfolio it's able to manage because it has its own broker-dealer, the company says.
By juggling deposits among those banks, Wealthfront can offer up to $1 million in FDIC insurance against loss. The standard insurance maximum is $250,000 per depositor, per insured bank. It also touted, for a time, a market leading 2.24% interest rate.
But Rachleff made no mention of any of them.
Instead, he said Wealthfront had a new relationship with online bank Green Dot Corp. in Pasadena, Calif. The company bills itself as a "financial technology and bank holding company," according to its website.
Wild ride
In 2010, Green Dot went public (GDOT) with a $2 billion valuation, according to TechCrunch. It launched with $20 million in venture funding, led by Sequoia Capital in Menlo Park, Calif.
The stock has taken a wild toad ride over the past 52-weeks, swinging between $22.45 and $84. The stock opened today (Dec. 6) at $25.03 and finished at $25 even, up $0.32 cents or 1.30% from yesterday's close of $24.68.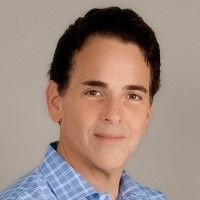 Shares have slipped 17% since its third-quarter 2019 earnings release on Nov. 7. That compares with a 0.3% rise for the industry. Analysts attribute the price decline mainly to disappointing 2019 guidance, according to Zacks Equities Research.
Since July, the company has been pushing an app-based bank account product, called the Unlimited Cash Back Bank Account. The company also has a new FinTech joint-venture with Walmart, according to Green Dot Founder, President, CEO and Director Steven W. Streit.
Green Dot Bank also does business as GoBank, Green Dot Bank and Bonneville Bank, although deposits are aggregated for insurance purposes in the main bank.
The company touts such services as "3% Annual Interest (APY)" on bank deposits, 3% cashback on credit cards, free ATM withdrawals and no overdraft fees.
The bank also offers a payments platform and a technology platform that counts Apple Pay Cash, Uber and Intuit as customers. It claims its prepaid cards are available in more than 100,000 retail outlets and has co-branded card programs with Walmart, Boost Mobile, AT&T and Citibank.
It says it target market is made up of the "unbanked" (people without accounts) and "underbanked," (people who lack access to full financial services).
Wealthfront drilldown
Wealthfront continues to chase the same niche-- people under age of 40, who comprise 90% of his investors. The laws of small numbers, says Rachleff, are a tailwind. "Our average client adds 40 to 50% each year [to their account balances]."
Wealthfront's motives clearly lie largely in finding a business that provides a more fertile opportunity than advice, says Doug Fritz, principal of F2 Consulting, who also attended and spoke at the event today.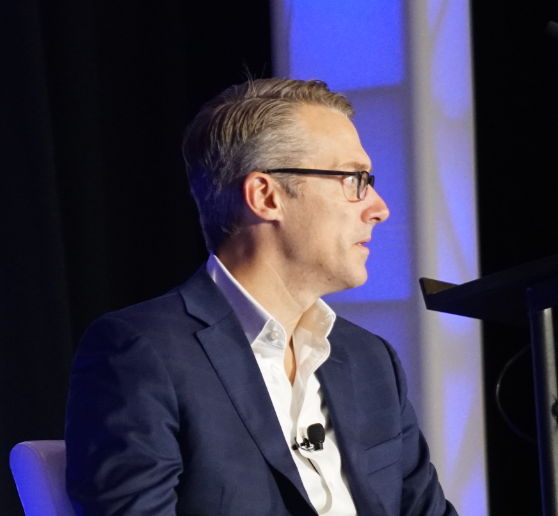 "It didn't advance the way we all thought it would advance," he says in a lobby interview.
"The distance between Wealthfront and the rest of the significant players has shrunken. Maybe he's thinking that this [banking play] has a moat that will be slower to close. What happens when [Goldman Sachs-owned] Marcus comes along?"
The current high-yield robo-cash deposit business may not have much of a moat at all, given the ease of market entry and how it seems to good to be true.
"There's a frothiness in the checking market," he says. Stein adds with a chuckle that he has purposefully restrained his company from blitzing Facebook with advertisements touting high savings rates. "That doesn't seem like the way to create a good long-term company," he said.
In fact, the market is so specialized, Rachleff pushed back when moderator Penny Crosman, editor-at-large of American Banker, suggested that big players have outpaced his firm's asset gathering.
Defensive dividend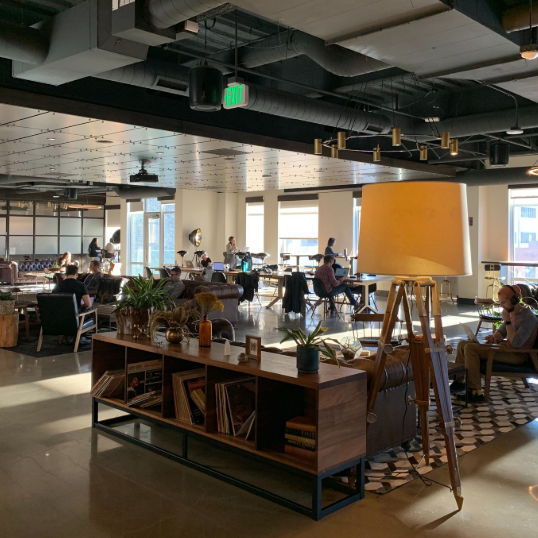 But Rachleff says a drill-down on the numbers tells a vastly different story about Schwab.
"They haven't been successful at all," he says. "They have $40 billion but only $4 billion of it [is from investors new to Schwab]. They've spent hundreds of millions to get $4 billion."
Some sources, off record, say Schwab may have spent a fraction of that amount in engineering costs to bring Schwab Intelligent Portfolios to market.
Rachleff adds that Schwab doesn't get much of a defensive dividend, either, from its robo.
"We don't take customers from Schwab," he says.
Stein effusively praised Schwab when asked about its purchase of TD Ameritrade.
"I think it's a huge deal, wow, a brilliant trade by Schwab, a nice move."
Then he remarked that the deal provides a big boost to his RIA custody unit. "We are now the leading challenger (for small RIAs). It used to TD. Now it's us."
Though Rachleff is building Wealthfront using another bank, he insists that his firm has value to add in competing with existing banks.
"Big banks are not good at writing software," he says.
---
---
Mentioned in this article:
Wealthfront
Portfolio Management System
Top Executive: Andy Rachleff
---
---
---
Paul J Mauro
December 10, 2019 — 1:18 PM
amazing to me that all this private equity and vc money has been vaporized by 2 companies who have yet to make a profit.you can spend 300 million to get 4 billion that pays you 40 mil a year in fees
Brian Murphy
December 7, 2019 — 8:03 PM
Still throwing spaghetti at the wall and trying to see what sticks, I see Ridiculous that a company could be in the marketplace for nearly a decade, raise as much money as Wealthfront has, and yet really have so little clue about where the market is. And yet, they keep coming up with products/services that compete head-on with traditional players using the same tired business models that have been around for forty years or more. Looking forward to the article a year from now that justifies why they've gone into credit, or lending.