Yaela Shamberg: The majority of CRM systems available on the market are basically only sales pipeline management tools, and they do a poor job at that.
InvestCloud is trying to exploit a Salesforce/Microsoft vulnerability to gain a better grip on the RIA market after a nine-year run that saw assets under administration grow to $2 trillion plus on behalf of 700 clients -- largely from institutions and money managers.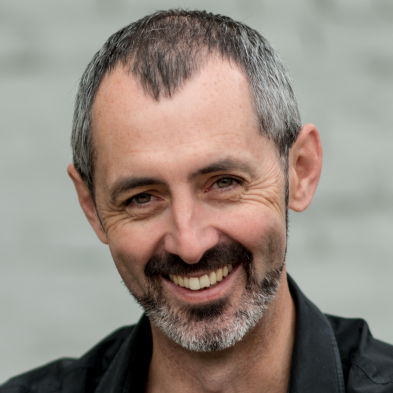 The West Hollywood, Calif., one-stop technology vendor and blender has launched Open CRM, billed as a disruptive genie from a bottle. It's also revamped its five-year old overlay, Integrated CRM.
Both moves were officially announced on Oct. 21, after six months in beta-trials.
The time is right to one-up the giants of CRM, at least as a killer ingredient in a larger meal, says Yaela Shamberg, an InvestCloud co-founder and chief product officer. See: Salesforce's slew of new advisor-focused CRM upgrades gets slammed, while a rival CEO says fresh changes won't 'slow the stampede' of RIAs fleeing the San Francisco giant
"Our ambitions don't really include eating Salesforce's lunch … [but CRM] is a focal area because of the way in which the business has been going increasingly self-service," she explains.
"The next generation doesn't want the traditional style management, or to go play golf, or get a pecan pie for Thanksgiving."
Mature market
Indeed, millennial investors and advisors are mindful of digital interactivity with end-consumers through social media.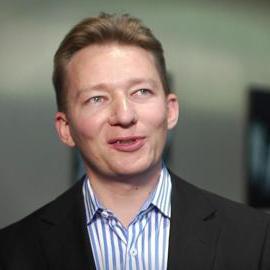 This means InvestCloud sees room for lemon meringue pie.
It can launch customer relationship management software with a client-portal; add program widgets and overlays to the core-software and automatically include "unstructured-data," like client Tweets or Instagram posts, into the CRM feed.
Shamberg's firm sells about 350 separate applications to RIAs, banks, wirehouses and asset managers. The West Coast firm is more of a facilitator, like Chicago-based Envestnet.
Beyond top-line amounts, InvestCloud was vague about its finances and declined to reveal yearly asset inflows, client gains or the price of its CRM software, beyond stating that it's "competitive." It also declined to provide names of RIAs willing to discuss the benefits of its software.
The firm claims the majority of its 300 RIA clients manage between $1 billion and $10 billion, and the firm's $2 trillion AUA figure does not include assets from clients with more than $50 billion under their management.
From its launch in 2010 through 2017, InvestCloud grew (by its own opaque math) at a clip of $240 billion a year. Venture capital investors, including JP Morgan, have poured in about $53.4 million.
Over the last two years, growth has receded to about $150 billion a year. But Shamberg denies this indicates a slowing market. Instead, she argues the signing of a higher percentage of $50 billion-plus clients -- which go uncounted --has dented otherwise healthy, growing totals.
Ripe apples
Although InvestCloud faces an uphill struggle to win assets from existing RIAs, Shamberg says the CRM industry is a weak link ripe for exploitation, because most off-the-shelf CRMs are built for transaction-based salespeople, forcing RIAs to make do.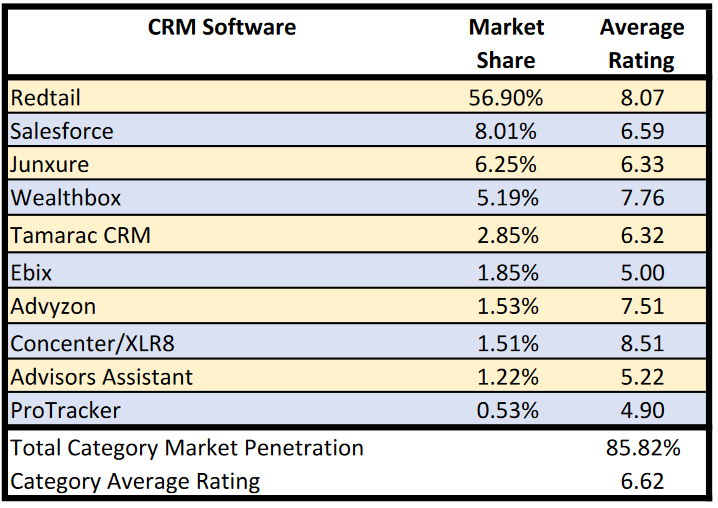 "The majority of CRM systems available on the market are basically only sales pipeline management tools, and they do a poor job at that," Shamberg insists.
"[They're] hard-coded solutions, so if you want to change something, you can [only] do so with great expense and heavy lifting ... This is why their adoption rates are abysmal."
Shamberg's contentions don't square with the reality of what most RIAs experience with their CRM, says Adrian Johnstone, co-founder and chief commercial officer of Sydney-based PractiFi, via email.
"Generic tools like Salesforce and Microsoft Dynamics ... fall well short of accommodating the richness of the data-set required to deliver a great client experience over an extended period of time," he explains.
"[But] CRM done well is a lot more than client management.It should extend to running the RIA, not just the investment and planning aspects."
Devil in the data
During an hour-long interview with RIABiz, Shamberg stressed that her firm has an edge in its ability to make "unstructured data" live on an RIA CRM in harmony with structured data.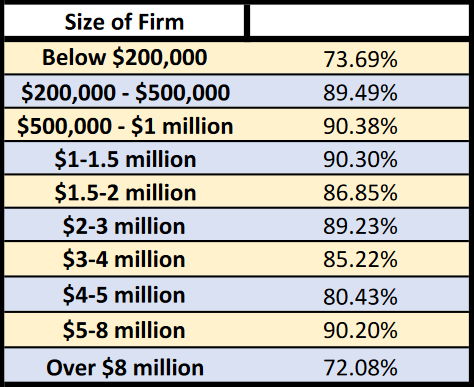 Structured data is the easily searchable kind found on a spreadsheet. Unstructured data is feral and foreign inflow from Instagram posts, SEC filings, third-party research, or voice notes. It's format makes it far harder to collate and analyze.
InvestCloud pulls together both kinds of data and uses a series of self-learning algorithms to sort and tag the data before sending the reprocessed stew to an advisor's CRM.
This data Cuisinart processing is where InvestCloud can outdo traditional blenders, says Shamberg.
"We completely turn [RIAs'] internal tools on their head by taking [them] and building [them] into our platform and letting [clients] use them alongside our other client data, enrichment information and relationship data that doesn't fit into their existing CRM."
"An advisor on the road making a voice note … doesn't have to go into a foreign application in their office to try and find the right field. … [InvestCloud] creates freedom for them to use their CRM however they want."," she adds."
'Not a big deal'?
The low end of the advisor CRM market is dominated by RedTail, according to the 2019 T3 Software Survey, which puts the Sacramento, Calif., vendor way out in front with 56.9% market share. See: Downmarket Redtail hustles at 'crazy pace' to steal march upmarket as CRM rival Junxure wires merger and Salesforce relaunches as an off-the-rack product
Salesforce (8%), Junxure (6.25%), WealthBox (5.19%) and Tamarac CRM (2.85%) round off the top five. InvestCloud's software is not listed. Nor is the CRM market immature. T3 Data reveals that 85% of RIAs have an established relationship with a CRM vendor -- though firm adoption rates may be lower.
That data may be misleading because it uses advisor seats as a metric rather than AUM. Larger RIAs tend to use the vendors with single-digit percentage shares.
The data blending may not be the game-changer InvestCloud surmises, says Johnstone. "It's certainly not a big deal."
That skepticism is shared by Oleg Tishkevich, Seattle-based founder of Invent.us, who founded FinanceLogix, before selling it to Envestnet in Sept. 2017. See: Oleg Tishkevich signs Envestnet to a contract with a company he started during an Envestnet non-compete -- and four years after selling Finance Logix to it for $32 million
"Many modern cloud data warehouses or database solutions are built in a similar fashion where you have a combination of structured and unstructured data in one place which can be queried easily for business intelligence and analytics," he explains.
"That's pretty much the "big data" approach ... [it's a] pretty typical capability."
---
---
---