Charles 'Chuck' Schwab is cleaning his Schwab house but mudballs roll downhill and small RIAs say they are already paying a service-level price.
Brooke's Note: Lopsided deals don't last. RIAs have long received tremendous service from custodians literally for free. Not that custodians didn't get paid. They were able to extract fees from the end investor (or spreads from that investor's cash). But with investors finally gaining an upper hand in an age of minimal-fee asset management and zero commissions, Schwab Advisor Services is declaring it will no longer float sub-$200-million RIAs in the same old grand style. See: Merrill Lynch retreats from stealth RIA custody business For now, competitors like Fidelity, Pershing and a host of smaller custodians don't plan to follow Schwab to the land of call-center service. But the temptation will be great. The other alternative to raising margins is to charge RIAs more and -- for now -- RIAs seem even less excited by that prospect. Though $200-million RIAs are the ones caught in the crossfire, RIAs with $500 million or more say they are at least mildly alarmed at all custodians. Service levels are teetering, and it's easy for them to imagine that what happens to small RIAs today will overtake them next.
Charles Schwab & Co. is downgrading the bulk of its RIA clients to 1-800 service as it adjusts to a post-zero commissions era and prepares to take on thousands more RIAs from TD Ameritrade.
The San Francisco broker-dealer quietly let the sub-$200 million RIAs who use Schwab Advisor Services know that they will no longer have teams dedicated to servicing their practices. Instead, they will be handled from call centers -- a less costly but more impersonal mode of handling RIA requests.
The news filtered out through RIAs affected by the changes when they happened in October.
RIAs with more than $200-million will continue to receive the white-glove service. The majority of Schwab RIAs have less than $200 million, and an even larger quorum of TD's RIAs fit the category. See: Walt Bettinger sugarcoats nothing to TD Ameritrade RIAs about re-papering or technology and he calls 'modest' the importance of RIA revenues to Schwab
Declining service
On its face, the service change feels like a slight considering it puts an RIA managing $200 million on a par with robo clients with $1,000, according to Cathy Bailey, vice president and director of operations and trading at $322 million AUM and $425 million AUA, 15-person, Dallas-based RIA Castleview Partners.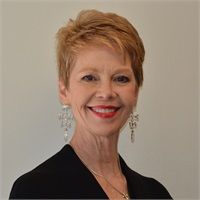 "It's akin to what a robo is to a small retail client," she says. "That's exactly the model being used ... [a] 1-800 self-service and web-based interaction ... unless it's a major issue."
Some observers countered, saying that call-centers have a stigma but that they can actually do a good enough job.
But RIAs, on and off the record in interviews for this article, say they are already seeing service levels declining in concert with this service model change.
Betterment is also seizing on its newfound messaging advantage as Schwab replaces some relationship managers with call centers.
"Every RIA firm, regardless of asset size, has a relationship manager at Betterment for Advisors," says Betterment Spokesman, Joe Ziemer.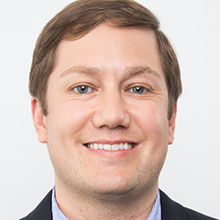 "We have seen a spike in inbound requests" from a whip as much as a carrot, he adds. "If a firm thinks they are going to have to repaper their clients, we're seeing them start to explore alternative options."
Schwab declined to comment or confirm the change for sub-$200 million RIAs, but it promised RIAs that it is redoubling efforts to help them grow their practice to more than $200 million with "growth coaching."
But the principal of a sub-$200-million Connecticut RIA didn't like the external pressure implied by an offer of coaching toward growth.
"They made it sound like a bump; like they're transitioning you to someone else. But when I talked to the [new] person, it was about how I'm going to grow my business ... My biggest thing in life isn't to make as many millions of dollars as I can. It's about quality of life … [but] they didn't like that."
"[Before] I felt like my voice was being heard. Now I've no voice," the principal adds.
Dead weight
Over the past few weeks, as part of its outreach to sub-$200 million Schwab RIAs, RIABiz asked for comments on how service levels have been affected in the wake of the custodian's decision to move them to its 'core' service.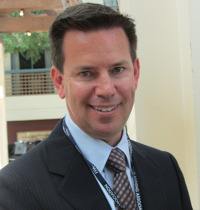 Among some of the shortcomings, RIAs said Schwab is failing to pay out monthly distributions to retirees; check processing has been inconsistent; trade errors have taken place and senior relationship managers (RM) have been laid off leading to confusion, while unsupported junior RMs have been unable to solve problems.
Moreover, when Schwab pulled the service plug, it was done with obdurate resolve, says Bailey.
"It was $200 million or nothing to get back on my [RM's] team. There's no wiggle room. They wouldn't even go to $150 [million] … [and Schwab] was not a bit apologetic."
A number of mom-and-pop RIAs in the group also accused Schwab of consistently making "stupid blunders."
"There was a time when I said Schwab was great," says the Connecticut principal of an RIA who asked to remain anonymous.
"[Now] I wish there was a better option, because I don't like them anymore. I really don't."
Nor are these sources alone in finding themselves on the outside, looking in, says Dan Skiles, president of San Diego, Calif. custodian, SSG Institutional Group, via email. SSG serves 1,600 advisors.
Skiles is the former head of technology at Schwab Advisor Services and his firm errs on the side of taking on smaller RIAs. See: Schwab's reported TD Ameritrade deal leaves 10,000 RIAs in twilight zone as weekend begins with an unconfirmed, undenied merger report causing many to weigh options.
"We've heard a number of stories from advisors about the decline in service standards … [and it's] definitely much louder over the past couple of months ... many advisors simply feel like a number in a mammoth spreadsheet."
Load lightening
Indeed, Schwab is on a tear, cleaning up its corporate spreadsheets -- cutting people, programs, policies and products that look like a drag on profits.
It dumped PortfolioCenter in February. Schwab axed Andy Gill and Terri Kallsen in July. It downgraded service to small mutual funds in September. Then Schwab went to zero on commissions in October. Also in October it cut service levels to sub-$200-million RIAs.
With all those loose ends tied down, Schwab was set to buy TD Ameritrade in November and will now move its headquarters to Texas in 2020.
The spreadsheet trimming did its trick. Since the beginning of the fourth quarter, Schwab's shares are up 38.9%, from $35.67 at the close on Sept. 30 to $49.57 today (Monday Dec. 2).
But such corporate load-lightening goes over like a lead balloon to the sub-$200 million RIA in Connecticut.
"I'm deadweight for Schwab. I know that. But I was big enough deadweight where it made a difference," says the principal.
The way Schwab is weighing priorities is apparent, says Robb Baldwin, founder and CEO of Gainesville, Fla. custodian, TradePMR, via email. The firm is a competitor, particularly for RIAs with smaller AUM.
"Many of these advisors may feel lost in the crowd… I think it's pretty clear, if an RIA is not a behemoth, they may not be valued by these larger custodians. [They've] forgotten their roots."
Collective horror
Unpleasant changes were inevitable, says Will Trout, senior analyst at Boston-based consultancy Celent, via email.
"Custodians will want to charge for trade order flow and other services and smaller RIA's will have little leverage to push back. That's why Schwab raised their RM [relationship manager] minimum, of course."
More change is coming, says Nick Richtsmeier, on LinkedIn.
"Prepare for average account size to play an increasing role in RIA valuations, and [a] race to high-net-worth [clients]," writes the founder and president of Des Moines, Iowa marketing consultancy, CultureCraft, and a former member of TD's national advisory council.
"Seven thousand TD RIA's may [also now] react with collective horror," Trout adds.
Economics are important, but so is a firm's brand, says Douglas Gill, Castleview founder, partner and CEO. Castleview custodies $34 million at Schwab, and $224 million at TD Ameritrade Institutional.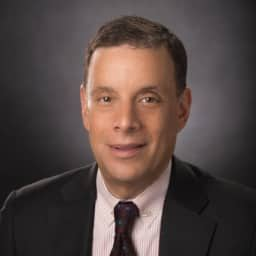 "If everyone's at zero, and there's no competition on pricing, then all you have to differentiate is your level of service, so it would stand to reason that maybe the last thing you want to begin slipping is your [service] reputation."
The overall sentiment is that Schwab is making mistakes that have begun to impact the end-client's of its smallest RIAs.
This wouldn't be happening if I was five times the size, says the Connecticut principal. "[It's] stupid stuff, you know ... wires not going out when they're supposed to go out, for example. It's just endless, and it's all the time now. It's not like a fleeting thing; it's all the time."
"It's embarrassing," the principal adds. "How do you explain to a client your money's not there? Do we have to verify [with Schwab] every month before it goes out? I can't do that!"
Staying put
That said, none of the RIAs who spoke to RIABiz in connection with this article were keen to swap their custodian.
Each RIA cited long-standing relationships, the difficulty of repapering and the fact that it's hard to trust a lesser-known brand with a client's life savings.
There is a limit, however, says one RIA executive, speaking anonymously, via email. "If they continue to just keep mucking things up, I may be forced do something."
Now that Schwab CEO Walter Bettinger has admitted that TD RIAs may have to repaper anyway, they have one less incentive to stay. See: Walt Bettinger sugarcoats nothing to TD Ameritrade RIAs about re-papering or technology and he calls 'modest' the importance of RIA revenues to Schwab.
"The bet Schwab's making is [it] can really pare back the amount of humans on the payroll and let the advisors do more self-service," says Gill.
"It's a bet they can treat small RIAs almost like [some] RIAs treat small retail clients … you let the computer do all the work, and maybe you talk to them once a year, at Christmas."
Expressing frustrations
But it can't be Christmas everyday, says Jason Wenk, CEO of start-up digital custodian, Altruist, via email.
"It reminds me a bit of how the airline industry has been making seats smaller and smaller, and service worse and worse, yet consumers don't really have many choices, so we all gripe but mostly just for the sake of expressing our frustrations."
Yet, airlines contend that their efforts to upgrade service often go unrewarded. Consumers merely go to online travel sites and, reflexively, choose the cheapest fare.
But paying little and getting little after paying little and getting much is a hard transition.
"I can see it feeling a bit disrespectful," Wenk continues. "'We've been loyal to our custodian for [so many] years, and they treat us like this?'"
Custody rivals respond
Custody rivals like Boston-based Fidelity Investments, and New Jersey-based BNY Mellon affiliate Pershing are, for now, promising to keep dedicated relationship managers for smaller RIAs.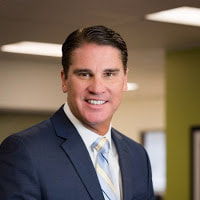 "Fidelity's client experience for smaller firms is differentiated from other custodians because each firm we work with has a dedicated team consisting of relationship management, client service and technology support," says a Fidelity spokesperson, via email.
"Even though our typical client does make a commitment of $150M, or greater, to the relationship, BNY Mellon's Pershing does not have a minimum for advisors looking to join our platform," says Ben Harrison, Pershing's head of business development and relationship management, via email.
"[We] evaluate each relationship based on its individual attributes. For example, one of the main things we look at is a firm's commitment to driving growth."
Smaller firms are also chomping at the bit.
"We've heard Schwab is kicking out smaller advisors with less than $200 million ... [it] competes against its advisors ... we're happy to help small RIAs," says Steve Sanders, executive vice president for marketing and business development for $36.6 billion AUM Greenwich, Conn., custodian, Interactive Brokers, via email.
Bettinger's cold water
Schwab did not return a request for comment on its service levels when RIABiz began investigating this story. When news of the TD Ameritrade merger first broke on Nov. 22, Schwab failed to return a further request to discuss the impact on TD Ameritrade Institutional-custodied RIAs.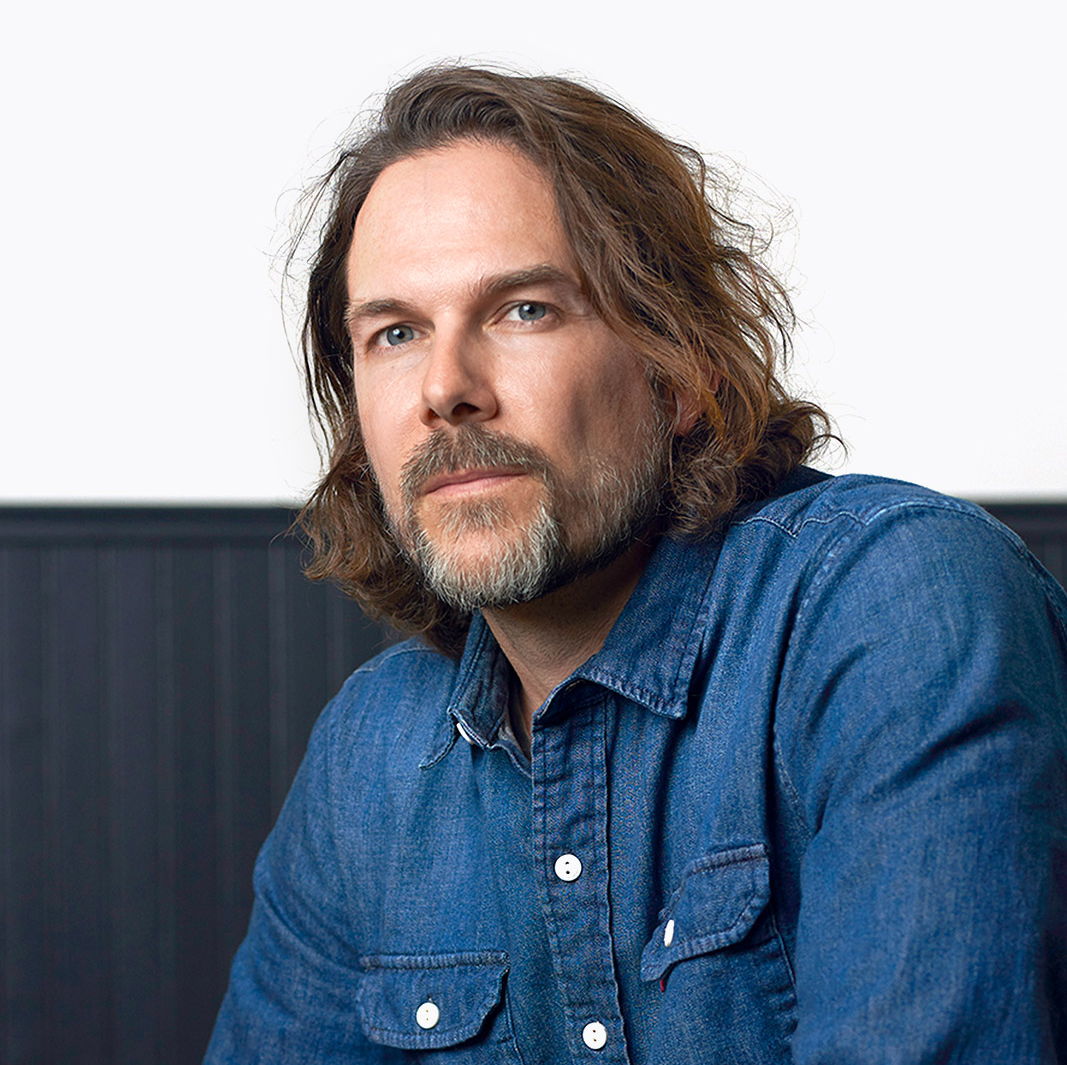 Bettinger has, however, warned RIAs that their impact on the combined firm's revenues would be a "modest" concern relative to direct-to-consumer retail. See: Walt Bettinger sugarcoats nothing to TD Ameritrade RIAs about re-papering or technology and he calls 'modest' the importance of RIA revenues to Schwab.
Game on, writes Mike Durbin, president of Fidelity Institutional, which includes Fidelity Investment's RIA custody arm, on LinkedIn.
"In the face of continuous change and increased consolidation in our industry, it's more important than ever that advisors work with a firm that not only has the capabilities to deliver on their needs, but one that does so with a dedication to providing exceptional customer service" he says.
"Today's [Nov. 25] news [of a TD Ameritrade-Schwab merger] will prompt many advisors to consider whether they want to remain with a firm distracted by a long and complex integration, or to work with one that has a singular focus and passion for helping them succeed."
Robo-peril or little-choice?
But there really is no such thing as a free lunch, says Roger Hewins, president and founder of $2.1 billion Redwood City, Calif. RIA, Team Hewins, via email. He advises against criticizing Schwab too strenuously.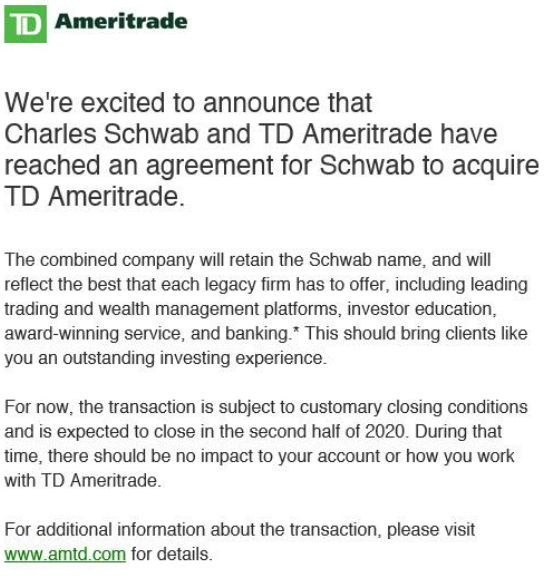 "Schwab and some of the other firms like them have a challenged economic model. Cash has always been a big source of revenue, and, as we know, that is way down now. Revenue from funds, both in-house and no-transaction-fee, is still good, and Fidelity still has its stable of in-house, fairly expensive active funds. But maybe that is not enough," he explains.
"These firms should probably be paid for what they do, which is custody accounts and manage related activity and data. But their model evolved from NTF, cash, and commissions, so how would they shift gears now?"
In fact, Schwab might be at the vanguard of a trend -- again, says Trout. He lists three areas of change RIAs will have to accept: self-service, shared-tools, where everyone uses similar software and consolidation for sufficient scale to stay relevant with vendors.
"It's all about the cost to serve, i.e. the economics," he explains. "RIA's feel they aren't getting more than nibbles (or pennies) using robo advice tech, so why bother? My thought is that the big custodians will feel the same about them!"
With feeling
But nobody doubts that as Schwab makes changes, a shift to more 'give and take' from 'I'm-the-big-dog-do-what-I-say' would make all the difference, says Bailey.
"For us to grow at Schwab, we need to be incentivized to do that, not just because they're Schwab and everybody should have a relationship with Schwab."
---
---
---
Blv
December 3, 2019 — 4:46 AM
We have custodied at td for 10 years and had a great experience. Have a small amount of assets at Schwab and and their technology and service is poor compared to TD . I like E-Trade but they will be bought out next year too. So looks like fidelity is the most logical choice since they are private company.?Maybe look at interactive brokers too for a second custodian?
Reality
December 4, 2019 — 5:22 AM
Schwabs goal is to maximize shareholder value. Its not compatible because there is no one does business with anyone anymore except for the true Sales Kingpins. Some RIAs got 20 billion in referrals from RIAs so its not channel compétition for all.
Richard M. Allison
December 3, 2019 — 4:02 PM
I've been dealing with Schwab for close to twenty years both on the Retail side as a former Branch Manager and on the Institutional side as an RIA. They are a great firm inside and out. A few complainers is never going to change that. The fact is that people in general do not like change. Most like the status quo. Well, I have news for you. There is no status quo in this business and if you think there is, you had better look in the mirror and ask yourself who the fool is that you are looking at. I applaud Schwab for being bold and aggressive and leading the charge. I'm a small fry RIA and the Adviser Core Team has been great to me. By the way, as a CCO, why in the hell are you doing wires? They are fraught with peril. Use Moneylink and tell you clients that is your policy.
OG Mandino
December 3, 2019 — 7:01 AM
The tides are changing, and Schwab's downshift in the bandwidth allocated to sub $200 mil advisory firms and solo wealth advisor shopkeepers focused on "quality of life" should not come as a surprise. Most everyone in our space running a well managed and professionalized advisory firm does some form of client segmentation, why should the expectation be any different for the custody service players? Unlike the independent brokerage space, where advisors with an inflated sense of self-importance often make it known "I feel like I can pick up the phone and talk to the CEO / President" as the critical factor to their landing spot among oodles of substandard skeleton crew IBDs…there aren't really viable alternative choices for RIAs that need to put their clients best interests ahead of "making me feel special / important" It's amusing to hear the spin from some of the other lower tier custody providers out there floating the premise of benefitting from this situation. Simple reality for RIAs is that paying more / higher costs to be serviced by platforms of lower quality technology and ease of use is going to be hard to justify. 3-5 years from now Interactive Brokers will still be catering to the same cohort of $10 million AUM solo money managers focused on running thematic global macro for their rich aunt and uncle. Schwab and Fidelity will be the duopoly in RIA custody, Pershing withers down slowly over time, E-Trade and Raymond James are bought on firesale at some point by wall street banks / multi-national financial behemoths.
Janet
December 6, 2019 — 3:33 PM
Paul Miguel thank you for your quick response and yes this is my understanding as well, that I have time. My goal right now is to let these few clients know what's going on and offer them options. These people are just plain ordinary folks with the largest portfolio being a little over $500,000.00. They are the people who I started with many years ago. These people are for the most part over 70 years old. I took care of them like family. I want a smooth transition for them and therefore don't want them snared in the Schwab transition. Since I already started the process of my retirement, I will most likely try to speed it up before any changes begin at TDA. Thank you again.
Don't follow the shiny object
December 5, 2019 — 1:24 AM
Brooke I believe you are correct on how the 600 job cuts should be viewed in light of this merger announcement. You can look at the following and wonder how far back the merger discussions go and when it was agreed to. Here are the major changes by both firms since 7/1: 7/12: Schwab announces they are no longer doing sales incentive trips according to the WSJ 7/22: TD Ameritrade announces Tim Hockey is resigning 7/24: Schwab announces it is getting rid of it's current and former heads of Retail Distribution as part of a massive organizational restructuring according to your article 9/10: Schwab lays off 600 people as well as their head of Private Client 10/1: Schwab cuts commissions to $0, TD follows that day which is pretty quick compared to E-Trade who took a couple days and Fidelity that took much longer. 11/21: word of the merger leaks out. Why is everyone assuming the trade commissions dropping to $0 forced the merger? Is it not possible could have been agreed to before these changes and the trade commissions could have been the pre-text for a deal that came to fruition much sooner and for different reasons.
Reality
December 4, 2019 — 6:19 PM
Yes, that message made no sense. What I mean is that a few weeks ago RIAs were cheering Schwab for cutting commissions to zero first, and now we are where we are today. There is no such thing as "free" or moves to be less profitable with Financial Services firms like TD or Schwab. Its a difficult situation because the Schwab's of the world have a responsibility to its shareholders, and RIAs have a fiduciary responsibility to their clients. RIA Custody is a small part of Schwab's revenue unless you count the net interest revenue from money markets in RIA accounts AND SAN. The next big thing that is going to be pushed by some large players and Fidelity nonstop to RIAs is that holding any money in the affiliated Schwab money market isn't Fiduciary. I understand that point from a Fiduciary standpoint, but the reality is this will mean more RIAs tossed to the call center or worse. It will ultimately mean worse service for clients of most RIAs and I'm not sure how to balance that dichotomy. I do think somehow someway being a "Fiduciary" should be about embracing the reality that big firms like Schwab are about maximizing profits. Perhaps the solution that will be presented is for all RIAs to pay an AUM based custody fee. RIAs are not going to like that, but I think part of that is Investment Advisors competing on price as if "cheap" is a value proposition to clients. I do think what would help at least a little bit is for TD -Schwab to expand SAN and include more RIAs but limit RIAs to fewer offices. Yes, there is a solicitation fee, but for RIAs that wanted to participate this would promote collaboration and give RIAs with a unique offering and a very very appealing growth channel for those that know how to sell and want to partner with the custodian for referrals. It would also be a continued revenue stream for Schwab and mitigate "channel conflict."
Blv
December 3, 2019 — 5:15 AM
"Directed Order Flow" !! do your homework now i agree. This is one reason we are looking at Interactive Brokers (NOT their LTE free model.)
Jeff Spears
December 3, 2019 — 6:08 PM
When things seem too god to be true. They often are and a merger is a good excuse to address cost issues I expect the next move to be a custody charge. Mergers don't always benefit current clients.
Jack
December 3, 2019 — 7:29 AM
Other things equal, have to think this will benefit and increase the appeal of the RIA aggregators and consolidators…If I am a $100 mil RIA, custodians will probably suck it up with velvet glove service if I am residing inside of larger pool of money and purchasing power
Mr Reality's Mentor
December 4, 2019 — 2:40 PM
WHOA Reality, I think we need some clarity on what it is you're trying to tell us in your post.
Paul miguel
December 6, 2019 — 7:54 AM
Janet, I'm not 100% sure the timeline, but I think you have at least a year and a half to plan things out in you and your clients situation. I may be wrong, but my understanding is this is going to be a process.
Janet
December 6, 2019 — 2:22 AM
Well, I don't know what to do. I am a TDA, RIA, who has begun the process of retiring. I have gradually reduced my clients down to about 20 with only about $4 million under management. The clients that are left are the ones who started with me over 25 years ago. I am torn as to whether to just send them to Fidelity or ride out this storm. My future will not be to increase assets but quite the opposite. Any suggestions?
brooke southall
December 5, 2019 — 1:45 AM
That is a mighty and tidy timeline!
brooke southall
December 4, 2019 — 9:52 PM
Reality, Can you email me about the latest post on the 10,000? It looks like big news. brooke@riabiz.com BTW, I have no idea why your post isn't showing up here. It came to my mailbox.
brooke
December 4, 2019 — 7:50 PM
C, Good point. In summarizing big events leading up to this announcement, we left out layoffs that were ostensibly, experts said, tied to rate cuts. But now knowing that Schwab likely knew it'd do this deal, those cuts must be observed in that light. Meanwhile...cuts in rates.
Cs
December 4, 2019 — 7:43 PM
In addition to the loss of jobs due to this buyout, closure of a now redundant # of branches, consolidation, which platforms survive and which don't, amongst all the other issues, I didn't see anything mentioned about the 3rd rate cut this year and it's effects on even more squeezed net interest income. Remember Schwab canned 600 folks b/c partly of the 2nd cut this year...and then the Fed lowered again. Would layoffs now increase even more b/c of a 3rd cut in addition to those caused by this merger alone?
Reality
December 4, 2019 — 9:46 PM
Word is that TD Retail Financial Consultants got a letter today telling them that 10k jobs were going to get cut and info on their severance and stock vesting.
Velox Clearing
December 4, 2019 — 6:42 PM
Interesting topic with an even more interesting outcome. We'll wonder what will become of the RIAs looking to re-paper. As a new custody and clearing firm, we're very optimistic for the futures of the typical RIAs, and we're open to new changes as well.
D
December 3, 2019 — 8:59 PM
I use TradePMR for a couple of reasons. One important reason is that it is not competing for my client. With RIA's as the only client, I don't think we'll be marginalized (like Bettinger's comments about advisory income seems to do for Schwab RIAs). We all tell clients as RIA's we sit on the same side of the table as them. Why we should have our custodian on the other side competing for that business escapes me. SSG, TPMR, Equity Advisors, and other nimble custodians will probably be sending Christmas cards to Schwab for creating new opportunities to grow at its expense.
Mr TD Has Great Tech/People
December 3, 2019 — 5:10 AM
Suffice to say the zero commission game has been won by Schwab. Yes, the same Schwab that has aggressively competed with RIAs for decades now. Oh, I do miss the wonderful Impact speeches reiterating their commitment to advisors, only to see their actions speak louder than the shallow words. But hey, all good things must come to an end and Schwab has spoken and good employees at TD will lose jobs and smaller RIAs will find another custodian to service their business. This while Schwab realizes a painful lesson in the next market downturn. Get ready folks as securititzed lending, directed order flow revenue and spread income will be hit hard and then the fine folks at the SEC will take a hard look under Schwab's hood and all will be ok...until it isn't. Grab some popcorn as the show is about to begin!
---