Tobin McDaniel: More than half of our existing digital advice clients are over the age of 50.
Brooke's Note: In researching this article, Lex Sokolin brought out an obvious point that gets lost in the cognitive dissonance of client segmentation: Baby boomers are not all rich. In fact, millions of boomers poorly prepared for retirement -- as the Senate just addressed -- and they are without a clue about how to manage what little savings they do have. What he and other analysts say is that Schwab's newest automation release is a step in the right direction for such customers -- especially in an "OK boomer" era where millennials see boomers as fossil-fuel- and debt-addicted old fogeys who could use a good comeuppance. He also points out that Schwab will be hard-pressed to make money on this product -- unless it operates at enormous scale. But guess what? Schwab is surely playing for scale as it slashes prices, consolidates the industry and uses more of its own store-brand products. This launch may be a sign there is a more aspirational and inspirational side of Schwab's master strategy to go with becoming a bigger gorilla.
Charles Schwab & Co. yesterday announced it will launch a robo-advisor for retirement income that assures they can extract a paycheck efficiently from a mangle of taxable and non-taxable accounts.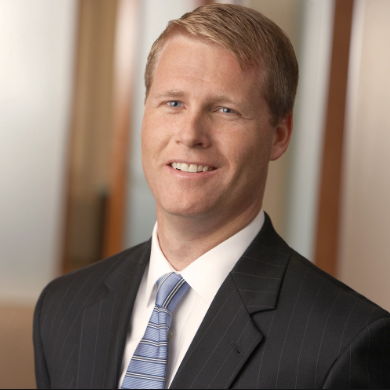 The San Francisco-based broker is bringing Schwab Intelligent Income to market in January as an addition to Schwab's $360-a-year subscription advice product announced last March. See: Schwab hopes to blend into the subscription world of Netflix, Amazon and Apple by dumping asset-based fees and wooing millennials with Intelligent Portfolios for $30 a an obvious point month
Analysts were all uncommonly effusive in praising the income product as something much more than a tack-on.
"I think this is a fantastic product and one of the hardest things to get right from a technology perspective, while also being extremely impactful to people who need advice," says Lex Sokolin, the London-based global fintech co-head of ConsenSys. "A company like Schwab, which already has a footprint with older clients, has a real opportunity to help people."
It comes free for users of Schwab Intelligent Portfolios Premium, which has a $25,000 minimum. The service costs an initial, one-time $300 fee for planning and a $30 monthly subscription fee ($90 billed quarterly).
Schwab Intelligent Portfolios has a $5,000 minimum and charges no advisory fee.
The Schwab product comes to market ushered in by a former Nationwide executive and McKinsey consultant, Tobin McDaniel, who promises that boomer types can handle the intricacies of interfacing with Schwab's automation. See: LPL Financial tries to solve two 'digital' problems with one new hire; the broker-dealer admits high 'friction' with clients for onboarding and matching them to the right annuity
"Those closer to retirement are very open to using technology – in fact, 73% of pre-retirees tell us they're comfortable using technology to manage their retirement income," says the Schwab senior vice president of digital advice and innovation in a release.
"More than half of our existing digital advice clients are over the age of 50, and Schwab Intelligent Income aims to solve the retirement income concerns that are so common for this population."
Mastering the maze
Schwab's play in income automation is laudable and shows market leadership, says Will Trout, senior analyst for Celent.
"The retirement income conundrum has definitely not been solved," he says. " Schwab wants to address this issue. They have a ways to go. But they are further ahead than most firms."
Schwab has navigated much of the maze from investments to "predictable paycheck" with this launch, says Jonathan Craig, Charles Schwab senior executive vice president and head of Investor Services.
"The transition from diligent saving and investing to creating steady income from that portfolio can be overwhelming," he says.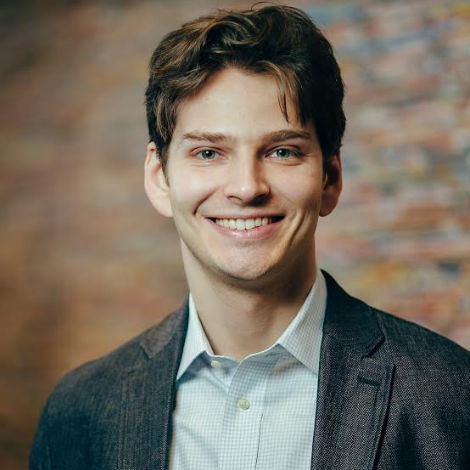 "Most services aimed at creating income for clients come with high costs, lack of flexibility and long-term commitments. Schwab Intelligent Income solves the complexity of doing it on your own and [provides] a smart way to generate a predictable paycheck from your portfolio."
"I think it shows that Schwab has realized that robo' products aren't only for young people and small accounts," says
Joe Ziemer,
Betterment's spokesman.
Sokolin agrees and says the idea that all boomers are rich is wrong.
"It's great to see fintech solutions for the older generations, many of whom are arguably in a worse situation than young people just starting out with their first bonus.
To enroll in Schwab Intelligent Income, investors answer questions about time horizon and risk tolerance. The portfolios are comprised of low-cost, exchange-traded funds (ETFs) from Schwab and third-party providers including Vanguard, iShares and Invesco.
Bells and whistles
Schwab was able to create this virtual annuity -- minus the insurance component of a real annuity -- for its clients by cracking the code on developing a steady paycheck for itself, without creating a conflict, according to Trout.
"I think this [income robo] is the shoe that dropped around the subscription pricing model," he says. "Financial advisors are not incented to encourage clients to pull money out; under the subscription model, it doesn't matter. See: Schwab hopes to blend into the subscription world of Netflix, Amazon and Apple by dumping asset-based fees and wooing millennials with Intelligent Portfolios for $30 a month
Sokolin says that Schwab will have to play for great scale -- and leverage of existing scale -- to realize substantial revenue rewards of the free product.
"In terms of whether it makes money for them -- that's another story," he says. "Perhaps it pulls asset allocations and cash balances into their robo-advisor and cash sweep. To that end, you need a large customer footprint and to own the asset management and advisory components in order to make a feature like this economic."
Bells and whistles of the new product include: A real-time digital dashboard that will enable investors to view their portfolio, make recurring withdrawals and hit their withdrawal goal, with the ability to forecast and make changes based on income needs. Live support from Schwab is available 24/7 year-round.
It also can stop, start, and adjust the withdrawal amount, frequency and deposit location without penalty. And, it'll warn investors if their monthly withdrawal rate is at risk, based on market movements or other factors.
Post-Kallsen era
The product launch is also a sign of a changing of the retail guard at Schwab where Terri Kallsen and Andy Gill left earlier this year. See: Walt Bettinger axes current and former Schwab retail chiefs, Terri Kallsen and Andy Gill; funnels responsibilities to Jonathan Craig, for now
Their duties were rolled up under Craig McDaniel, who is in his 30s. He earned an MBA in 2006 from The Wharton School.
This launch is a good sign that Schwab is on the ball, Trout adds.
"Portfolio manufacturing and maintenance, on the one hand, and financial planning, other, need to be dynamically linked," he says. "This is a step in that direction."
Schwab has 365 offices, 1.7 million corporate retirement plan participants, 1.4 million banking accounts, and $3.94 trillion in client assets as of November 30, 2019.
Maybe that scale -- plus TD Ameritrade glued on -- can finally take on mega- financial problems in society, says Sokolin in an email.
"There is not a ton of generational good will at the moment (Ok Boomer!), so the social impact of Baby Boomers retiring without savings will be felt loudly and globally."
---
---
---