Robinhood founders, Baiju Bhatt and Vladimir Tenev, are having their 'Little John' moment of zapping fees and having the saving trickle down to investors from big brokers.
Brooke's Note: "Vaporware" has long been endemic in the high technology industry -- namely the highly optimistic promise that software leapfrogs far ahead of when it is ready for customer use. With the brokerage industry suddenly in tech-paced hyper-drive, amid zero-ing of trades, (and as speed-demon Robinhood quietly hits 10 million accounts, and pays another fine) we are on vaporware alert. Charles Schwab & Co.'s promise of free fractional trades was delivered as if it were happening any minute. Actually, apparently, it's nowhere close, but a sign the C-suite is under pressure to freeze the market. Users tend to stay put if they believe a change is coming to them rather than chasing that change themselves. This delivery time discrepancy by Schwab is no high crime for a big firm. But it's sign and a chance for nimbler players to make their move. So here is Interactive Brokers moving its capabilities out the door -- itself a sign of a year of opportunism in RIA custody where disruption (or at least promises of it) happens by the week or month.
Interactive Brokers (IB) beat Charles Schwab & Co. to the punch by bringing fractional trading to market free of charge for retail clients. RIAs using IB custody will get the free trades within "weeks." Robinhood promises to also move quickly -- albeit not for RIAs.
Schwab made a big splash by announcing its plans on Oct. 22, but only vaguely promises it'll happen by the end of 2020. See: Charles Schwab & Co. brings 'start-up'-style disruption to the $20 trillion mutual fund industry by zeroing out free fractional-share trade ticket charges.
But Menlo Park, Calif.-based Robinhood will have fractional-share trading in "months" and promises fractions to the millionth in response to stocks like Amazon with shares priced at $1,700-plus.
"We are currently working on fractional-share trading for individual stocks, with plans to make it available some time in 2020," a Schwab spokesman told San Francisco Business Times on Thursday.
Having undergone the indignity of being the pricing leader, at zero, but with no followers, since its 2013 founding, Robinhood seems energized by respect from competitors.
"Pioneering commission-free investing was only the beginning," Robinhood said in a blog post Thursday, Dec. 12. "We believe that fractional shares trading will open up investing to even more people, and we'll continue to find ways to democratize the financial system so everyone can participate."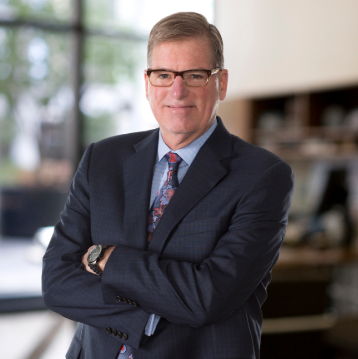 Greenwich, Conn.-based IB, which announced zero-fee trades a week before San Francisco-based Schwab, also expects a hungry market to reward it for rolling out fractional trading.
"There a number of possible purposes for fractional shares and direct indexing would be one of them," says Steve Sanders, executive vice president of marketing and business development at IB, via email.
"We will gauge our success by the number of fractional orders entered."
Part of the thinking at IB may be to use fractional trading as another lure to attract RIAs currently custodying their assets at Omaha, Neb.-based TD Ameritrade in the wake of its sale to Schwab.
"We're happy to help RIAs of all sizes," says Sanders. "We've heard Schwab is kicking out smaller advisors … Interactive Brokers views this as an opportunity."
Though RIAs traditionally worried little about trading costs, their increasing appetite for managing cheaper model portfolios of stocks instead of index-linked funds or ETFs, makes them potentially voracious consumers of trades.
That bid for market share comes at a watershed when small RIAs are being pushed closer to a retail-level servicing model of automation and call centers.
Luring RIAs
Many sub-$200 million TD RIAs are increasingly uneasy about their future relationship with a combined TD-Schwab, and fractional trading could benefit their smaller clients. Only 3,000 of the 7,500 RIAs Schwab serves have fewer than $100 million in client assets, and a good chunk of that group falls below $10 million.
Schwab's $200-million RIAs are also putting their custodian on probation as their service gets downgraded to a call center from a relationship management team. See: Schwab sends most RIAs to 1-800 custody service -- a downgrade the mass of incoming TD Ameritrade RIAs will have to swallow
Bernie Clark, head of Schwab's custody business for RIAs, made an assertion of goodwill to WealthManagement.com.
Some 4,500 of the 7,500 RIAs Schwab serves have less than $100 million in client assets, and many have less than $10 million,
"We have been, and will remain, and will always appreciate that business and growing it," Clark also tells the publication.
Feisty attack
New Jersey-based robo-custodian, DriveWealth was first to the fractional party; it's been offering free fractional trades since Oct. 2017. See: Oisin's Bits: DriveWealth is newest RIA custodian with VC money and an Apex mindset. Folio Institutional, Betterment, Altruist and Apex are among firms that have offered fractional trades to RIAs before. Betterment's were free since 2010; Altruist has had them for free about three weeks.
Though IB has an upstart's feisty line of attack and semi-obscure brand, it's no new kid on the block.
It was founded 41 years ago. See: Interactive Brokers, the Mouse that roared, fires shot across the bows of Schwab, Fidelity, TD and Pershing over RIA custody: 'The market will catch up to our vision'
Originally a market-maker, executing trades, it entered the RIA custody business in 2002. It sold its trading floor business, Timber Hill, to Two Sigma Securities in late 2017.
Since then, founder and CEO Thomas Peterffy, 74, has made custody with the ever-growing RIA market a core part of his legacy.
The firm now custodies $36.6 billion in RIA assets, up from $34.2 billion in May.
---
---
---
Mentioned in this article:
---
---
---
ACRONYM
December 19, 2019 — 6:29 PM
It's my understanding that Folio Institutional been offering fractional shares capability to RIAs and their clients FOR YEARS.
brooke
December 19, 2019 — 6:36 PM
Added that to the article but they're not free, right?