Martin Flanagan: Invesco has a long history of providing advisors with the tools and digital solutions they need ... through a broad range of active, passive and alternative capabilities.
Brooke's Note: Want a retirement plan? Start an RIA software firm, get a few RIAs to sign on, then put up a for-sale sign. RedBlack was one of the few remaining independent RIA software firms. Now it's not. The one head-scratcher in this build-and-flip, nest-egg play is the nature of the frequent buyers-- asset managers. Beset with existential issues from killer competitive pressures, Invesco is rushing headlong into another painfully competitive business -- software. That said, Invesco isn't just any buyer in the asset management orbit. The company has a few years under its belt of making these sorts of acquisitions and a good portfolio of ETFs and funds to keep the cash flowing for any immediate future. Oisin brings out the fact that if Invesco has a plan to make its RIA software succeed, nobody knows what it is. And Invesco reveals little. We can criticize that and wonder if a viable plan exists. Otherwise, Invesco would be sitting back contentedly as an asset manager with no push to evolve, and, no doubt, we'd be injecting even more skepticism into the article.
Invesco again fed its insatiable appetite for RIA software firms with its purchase of RedBlack, not long after buying Portfolio Pathway, but it left the industry hungry for answers about what meal it can make out of these dishes.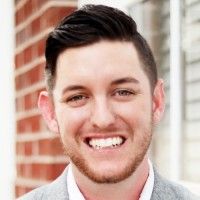 The ambitious Atlanta-based asset manager announced its acquisition of the old-line Bedford, N.H., rebalancing software firm on Dec. 11. It declined to name the price and terms.
The RedBlack acquisition adds an estimated $350 billion in assets-under-rebalancing from 160 RIAs, family offices, pension funds, broker-dealers and other financial institutions that use its software.
Invesco, also bought Chicago-based portfolio management system Portfolio Pathway in August. See: Portfolio Pathway and $3-billion RIA-TAMP deepen an alliance that has Pershing at its core.
Compared to RedBlack, Portfolio Pathway was a small acquisition, with its estimated $34 billion in assets and 800,000 investor accounts. It also acquired NYC-based Oppenheimer Funds from Massachusetts Mutual Life Insurance in May.
It fired 12% of Oppenheimer's workforce in October, a move Invesco president and CEO Martin Flanagan called "uncomfortable." On Nov. 10, the Financial Times reported that Oppenheimer topped a "worst-selling league table" and was bleeding $1 billion a week in fund outflows.
Invesco, which manages $1.2 trillion, and employs 8,000 in 25 offices worldwide also bought IntelliFlo, an analytics vendor, in 2018 -- making it a full-fledged RIA software roll-up.
Second RIA roll-up
The company shifted course in 2013. See: What's up with Invesco offloading its $20-billion RIA/trust firm to a Canadian bank -- and at a bargain price?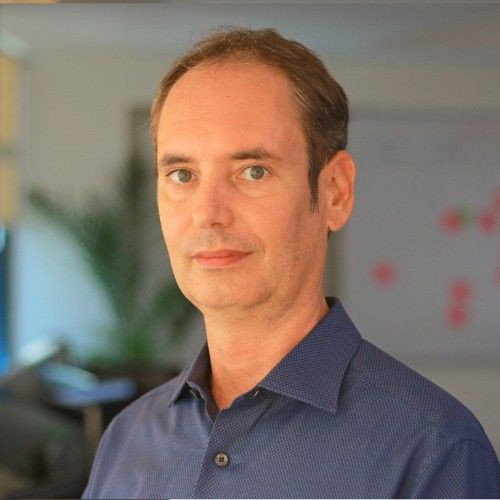 Prior to the RedBlack deal, RIA software vendors knew Invesco best for its purchase of Jemstep, a business-to-business robo-advisory platform. See: How exactly Invesco plans to get a return on its Jemstep robo purchase with a TAMP-evoking strategy
The purchase of RedBlack may actually be a sign that the Jemstep deal didn't accomplish all that Invesco hoped for, says former RedBlack executive and co-founder, Pete Giza.
Giza left in 2012 to work as a consultant, after six years at the firm. He's now chief product officer at Layton, Utah,-based portfolio rebalancing vendor, AdvisorPeak. See: Making himself purposefully redundant, 'visionary' RedBlack co-founder moves on.
"Invesco bought Jemstep three years ago, and what have they really done with it?" Giza questions, via email.
More flexible solution
There's overlap between what Jemstep and RedBlack can do, but RedBlack may close a gap, says Bill Winterberg, founder of FFPad, via email.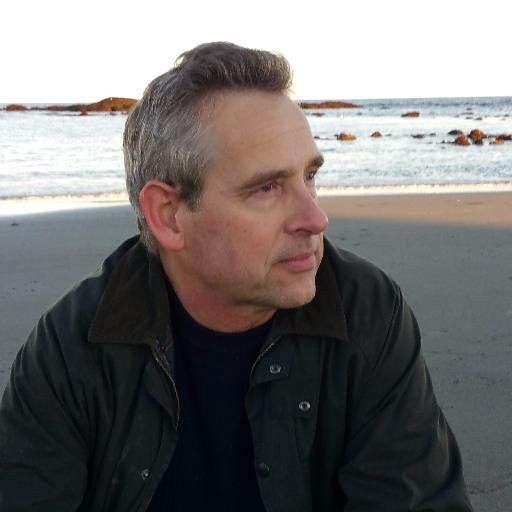 "The trading functionality of Jemstep may perhaps be a bit too rigid for some wealth managers and institutional clients, [like] banks and credit unions ... [and] Invesco found a more flexible, custom trading and rebalancing solution in RedBlack," he explains.
The trickle of information Invesco has provided on Jemstep suggests the firm is still challenged satisfying clients, Kyle Van Pelt, solutions manager for portfolio management firm SS&C Advent, said in a Nov. 12 tweet.
"They've been talking about Jemstep pipeline since Q3 of 2018 and expecting results in Q2 this year. It's Q4. Prospects must be requiring RedBlack capabilities to move forward."
"As a clearing firm and RIA custodian, Fidelity [for instance] has a proven track record here [but] Invesco, being an asset manager only, might be more tempted to push products through the tools they own. Time will tell," adds Alois Pirker, senior analyst for Boston-based consultancy, the Aite Group, via email.
"RIAs value their independence when it comes to the choice of technology they use, as well as the products they offer their clients ... [they] will not go along for the ride." he adds.
Delivering value
Invesco insists its is offering the digital future clients demand.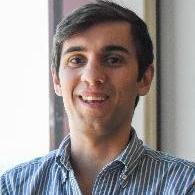 "The addition of RedBlack demonstrates our commitment to continuously strengthening our global digital platform, further enhancing the solutions we offer," said Flanagan, in a release.
But Giza says even this general assertion about "strengthening digital" needs to be challenged -- considering that RedBlack, to his knowledge, was built and remained a desktop software.
RedBlack has revamped its software to make it available online, according to the firm, which declined to say when it will roll out online and just what that means.
But Roel Vlemmings, RedBlack's chief product officer, promises the combination of asset management and rebalancing under one digital roof will bring tremendous value.
"By combining Invesco's investment management and technology capabilities and RedBlack's solutions, we will offer a digital wealth proposition that makes the complex simple and delivers tremendous value for our clients," he says in the release.
If not that... then...
Notably, after the sale of RedBlack, few independent players remain in the rebalancing space beyond AdvisorPeak and Chicago-based BlazePortfolio.
Invesco's competitive target could, however, be a lot larger than merely conquering a software niche, says Pirker.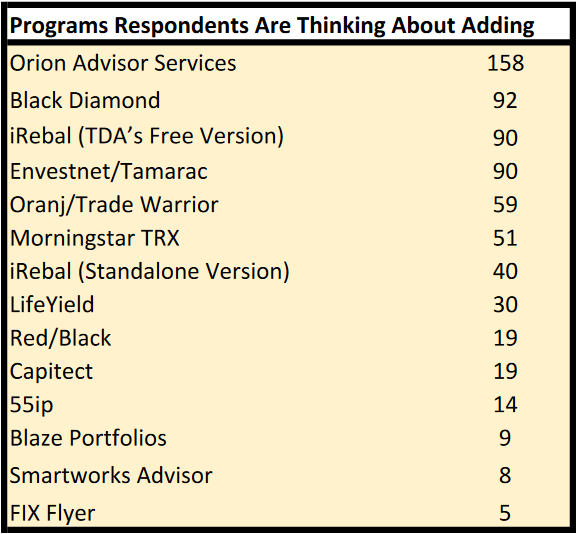 "The combination of the digital advice process Jemstep has brought to Invesco, with the investment management, rebalancing and trade execution connectivity of RedBlack, and the investment offering of model portfolios, funds etc. of Invesco could allow [it] to build a digital TAMP [like] Fidelity AMP."
Alternatively, fusing Invesco's IntelliFlo software -- purchased in 2018 -- with Jemstep and RedBlack's user data and trading capabilities could make the RedBlack buy a canny margin play, says Van Pelt, in a Tweet.
"Invesco can take [RedBlack] and not only earn technology servicing fees, but arm their salesforce with targeted data to be more effective," he explains.
"I'm sure there will be some in-flows through digital channels, but making their wholesalers even 5% more effective will provide massive yield."
"RedBlack will continue to perform as a market-leading point solution for rebalancing and trading," says an Invesco spokesperson, via email. "We will also pursue integrations with Jemstep and other Invesco digital capabilities to form compelling end-to-end technology solutions for advisors."
Fast follower
That's just the tip of the iceberg, says Kyle Van Pelt.
"They see the shift going on, and a lot of these mega asset managers are trying to move from a strictly AUM model to AUA (assets under advisory) model that they can charge technology service fees on," he explains.
It's an arms race, agrees Sunny Kim, senior managing director and head of global business development for New York City-based trade routing software vendor, Raptor Trading Systems.
"BlackRock [has] a trading and portfolio management platform called Aladdin ... State Street recently purchased Charles River, a portfolio management system ... for $2.6 billion, [and] Invesco is making a similar move to provide technology directly."
"BlackRock paved the way and Invesco is a fast follower there," says Van Pelt.
Invesco is playing a different game that demands a broader strategy in a time when asset-management fee-compression is creating a winner-takes-all or at least an oligopolist's share, says Rasheed Hammouda, CEO and co-founder of Chicago-based portfolio management start-up, Bridge Financial Technology, via email.
"Asset management has become incredibly competitive with the rise of robos and ETFs ... they're all trying to figure out how to 'stay relevant', cross-sell, and get a foot into RIA's businesses ... [but] they aren't in the business of technology ... [so] it will continue to be an uphill battle."
Third time lucky?
If Invesco succeeds in blending RedBlack's trading capabilities with Jemstep's portfolio management, and consequently boosts its own fund sales, it could score a major win, says Van Pelt.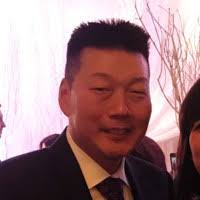 "Invesco will replace State Street in the next five- to seven-years as a big-three asset manager," he predicts. "They are prepping for the future while State Street continues to do more of the same."
RedBlack itself was needing a lift, observers say.
After winning the business of approximately 100 RIAs in its first half-dozen years, RedBlack's growth has flatlined, at best.
By 2017, approximately 200 RIAs used its software, but according to the latest release this figure has since fallen closer to 150, according to the release, or 160, according to an Invesco spokesperson.
Its adoption among RIAs (0.73%) also lags significantly behind market-leaders like Envestnet|Tamarac (9.86%), and TD Ameritrade's free iRebal software (8.44%), according to T3 Data.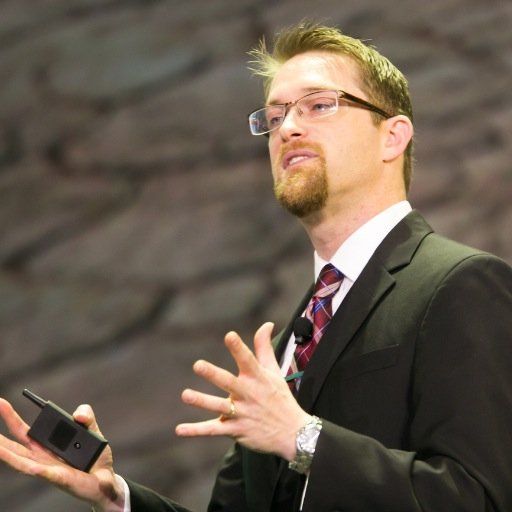 But Invesco has the right credentials to build software franchises, says Flanagan in the release.
"Invesco has a long history of providing advisors with the tools and digital solutions they need to help their clients achieve their investment objectives through a broad range of active, passive and alternative capabilities."
Nor will it abandon RedBlack's open-architecture roots, according to the release:
"This new offering builds on Invesco's record of successfully partnering with and investing in technology to provide advisors with the innovative and flexible tools they need to develop their business, while maintaining an independent, open architecture," the release explains.
Daniel Potter, RedBlack CEO will remain in-situ at his firm as it becomes a part of Invesco's digital wealth business.
Expect changes
But if Jemstep is any indication, expect big changes, says Giza.
"The Jemstep platform is focused on selling Invesco funds ... they have funds to market ... [so RedBlack will] be used as the trade engine to manage the resulting output ... [and] continuing management of those portfolios."
"Ninety-five percent of what is going to pass through that system will be funds," he adds.
But the analysis may also split hairs because deals like this are about the existing client-base, which is also hugely valuable, says Kim.
"The platform assets on RedBlack [also couldn't] be replicated in a reasonable time frame, if they were to build on a new stack, even it [were] more advanced."
---
---
Mentioned in this article:
FPPad.com
Consulting Firm
Top Executive: Bill Winterberg
---
---
---