Bill Crager (right): 'We have seen dark days, been challenged; [it's] not OK to just get through.'
Bill Crager spoke to hundreds of industry colleagues in Miami and struck a note on the death of long-time partner Jud Bergman that projected both indefinable grief and indestructible strength.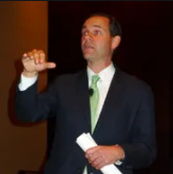 The interim CEO of Envestnet left few dry eyes among a roomful of respectful financial executives at the MarketCounsel Summit, leaving little doubt that the Bergman's death had shaken him and his company to its barest fibers.
(In a lighter moment, Crager thanked RIABiz from the stage for using a photo of him from another era. We believe it is this 'green-tie' one to the right that he is referring to.)
But Crager also quietly assured from the Fountainbleau stage that the setback only stiffened his and his fellow Envestnet staff's resolve.
Fortuitously, a succession plan was already underway the night Bergman and wife, Mary, were killed, Oct. 3, in a freak head-on car accident. See: Jud Bergman, wife Mary Miller-Bergman die tragically in San Francisco head-on car collision, stunning a devastated RIA business community
"Facing a nightmare, all the things we encountered on the afternoon on 10/3 were waiting on 10/2. To think it won't happen to you, there will be suffering and there will be tragedy. It will occur and to prepare is essential," he said.
Crager said plans had been put in place; Bergman would move to chairman, and he would take over as CEO. "Fortunately, we had moved in this direction, and it was a natural one because we were such great partners."
Envestnet plans to name a permanent CEO in early 2020. Crager himself is in the running, according to a spokeswoman. See: Interim CEO Bill Crager no-comments sale rumors but affirms 'leadership clarification' is coming soon as Envestnet quickly converts 100 PortfolioCenter users to Tamarac
Dark days, challenges
Crager underscored that the tragedy would deepen were Bergman's grand vision not to come to fruition, making the Yodlee data side of the house work in a grander synergy with more conventional Envestnet-owned RIA software like Tamarac and MoneyGuidePro. See: With Anil Arora gone, Jud Bergman comes clean with Wall Street about the need for cleaner, more API-friendly Yodlee data -- causing investors to pare Envestnet shares by 6%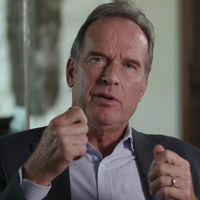 "Data flows to the software, and we are right there, but in order to do that Envestnet needs to have the attitude to prevail," he said in answer to a question from MarketCounsel CEO Brian Hamburger. "We have seen dark days, been challenged; [it's] not OK to just get through."
Crager and Hamburger walked through their shared experiences with Bergman, fondly recalling Italian Restaurants in Chicago, shared rye whiskeys while writing speeches for the Envestnet holiday parties, and the humble beginnings of the firm.
Envestnet started on card tables in the subleased offices of their lawyers.
Crager described Jud as "a great American story," from working at his father's Grainery construction business, to attending Wheaton College on a basketball scholarship, where he met his first wife, Susan. She died in 2007.
When asked by Hamburger about the moment of finding out the horrible news of Bergman's own death, Crager responded:
"The tragedy of October is something, to me, that is unimaginable. Life got overthrown. There was so much fight, we were knocked down over-and-over and got back up. And I got that phone call, and it hit me so profoundly--this life force so determined to execute the vision and to have that end in a moment."
Crager learned of the tragedy while at lunch south of San Francisco then gathered the senior team that afternoon "racing against the clock before the world found out." He addressed the rest of the company the next day. There were many other beautifully painful moments through the rest of the discussion.
No shows
Though Hamburger's dialogue with Crager stood apart, the event crackled with revelations and updates to the various unfolding dramas in the RIA business.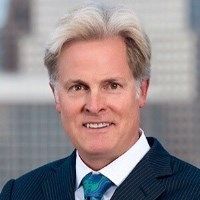 Highest on the list is Charles Schwab Corp.'s pending purchase of TD Ameritrade amid the zeroing out of trade commissions.
Next is the addition of ex-TD RIA and retail chief Tom Bradley to the new Schwabitrade complex. He'll help mollify the nervous hoards of smaller AUM practices he formerly managed as President of TD Advisor Services.
As luck had it, Bradley was on the agenda-- until he got yanked. Hamburger did his best to make light of the flesh wound to his schedule.
"We have never had a faculty member go to such great lengths to find good reason to drop off the agenda" Hamburger quipped. He then added that Schwab more than supported his event with other executives.
"Having Schwab bring Tim Oden, Brad Lawson, Jon Beatty and Bernie Clark, their top executives, to interact with advisors is something we do appreciate," he said.
Bradley joined Al Gore, Jack Bogle and Reince Preibus as last-minute cancellations to the conference series.
The side-bets in the hallways were a pretty even split between those who believe Bradley suddenly has a lot more work to do, and the more skeptical side, who opined Schwab Corporate isn't exactly comfortable with their newest executive speaking in public before he'd even gotten started.
Mum on merger
Despite the Schwab presence, Hamburger was unable to glean any new merger details. Schwab Advisor Services chief operating officer Jon Beatty left most Schwab/TD questions unanswered.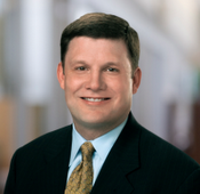 Prompted by a statement from Hamburger, Beatty did give some insight into why his firm is unforgiving with captive advisors who make off with a book of business from a Schwab branch.
"It gets a little technical," Beatty said. "Those that are employees, and sign up for that relationship with that employer…they are handed a book of clients. They are there to serve those clients, as opposed to a different legal construct. As opposed to opening a phone book and networking, it's becoming more prevalent in many places in the industry, and wires are changing the legal construct."
When asked about the changes at the press briefing the next morning, Hamburger gave the example of Merrill "taking a number of employees who are more junior FA's, and make them a 'banking analyst' for Bank of America. So, you have these hybrid teams between brokerage and banking, doing a number of things in that regard under 'younger talent development.'"
Has it been challenged? "We have successfully, but by-and-large they leave [the books] behind."
Cashing out
In a discussion that echoed "Downtown" Josh Brown's panel at his WealthStack conference, Joe Duran, founder of United Capital, again offered glimpses of his rationale for selling out to Goldman Sachs. It included the ability to gain the use of the latter's brand and Apple's business model.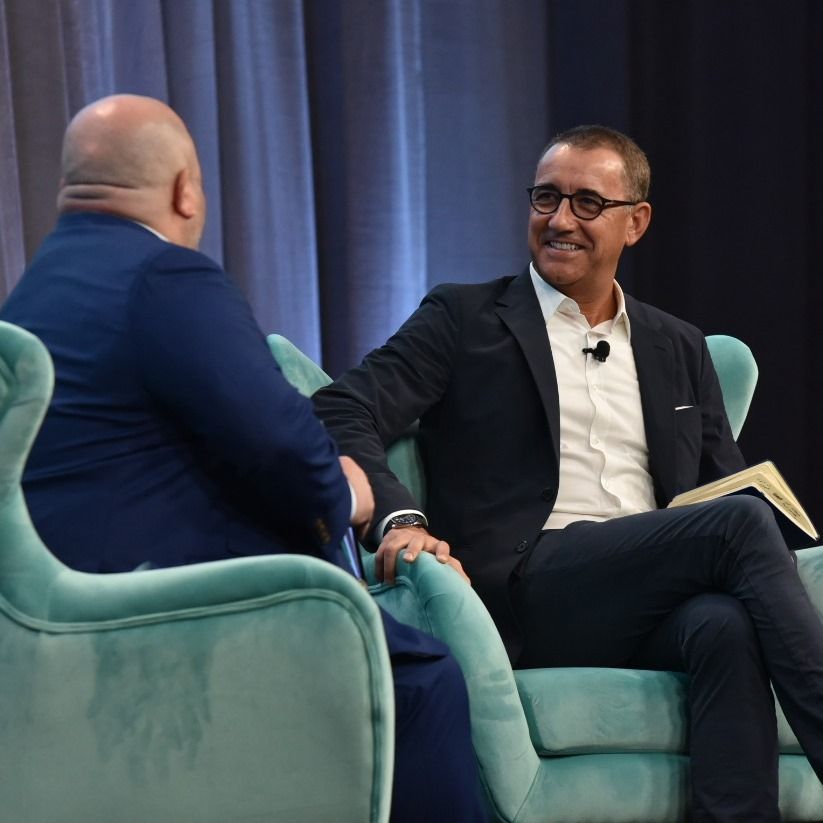 Duran shared that the United Capital brand is toast -- but not missed since it was a placeholder. "The truth is, I invented the name so that it would sound big. I'm not attached to it in any way; it's just a name."
But the name itself, he added, is secondary to becoming -- in the Apple way -- part of a larger financial app store and operating system that includes banking services, robo-solutions and tax and estate planning.
"Core success is viewing the relationship as a portal and that was the tipping point for Goldman Sachs to acquire us," he said.
"Apple is an idea that is tangential; if we get people to use our phone, that community is hard to leave, [and] we can basically own the consumer.
"This mindset has permeated almost every industry…life revolves around five to seven apps….so you need to deepen or broaden your reach and you cannot do that as an independent firm with $25 billion, and it sounds and is big, but I cannot do that fast enough."
The $25-billion legacy United Capital unit will continue as a roll-up in "targeted, geographic areas."
Additionally, Duran said Ayco referred "hundreds of millions" of dollars and promised Goldman Sachs would not use United Capital en route to entering the RIA custody business. "There's no reason to be a custodian," he emphasized.
United Capital's "FinLife" name and software, however, still might have some miles left as "GS FinLife," with the outcome still to be determined.
What everyone wonders of course is whether a soul as fiercely independent as Duran can live inside the belly of the Goldman Sachs beast.
Duran admitted that he "died a little bit every day at GE" when he his firm [TAMP] rollup to the conglomerate -- a unit that is now part of AssetMark.
He likes Goldman better than GE.
"I plan to carry this card for awhile," he said.
Challenging convention
The Market Counsel team added dance cards to this year's event by zapping panels in favor of 10-minute to 15-minute "Ted Talk" formatted speaking slots.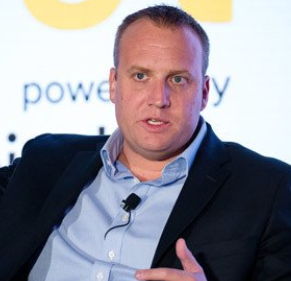 This year's marketing panel featured Rithotz Wealth Management CEO Brown, Snappy Kraken CEO Robert Sophia and JCPR President Ray Hennessey. Barron's Global Head of Wealth Management Sterling Shea moderated.
Challenging convention, Brown took heat on many of the industry's typical notions of marketing, and explained where Rithotlz Wealth sees its opportunity -- even when it means touching third rails.
"Don't talk about what you do, what do you think? Have a point of view outside of marketing movements; what you believe in politics is important to the clients.
Millenials make business decisions whether people are aligned with their values....The best way to bring in new clients is to make them your fans."
Brown admitted competition is real -- mentioning Vanguard and their stated goal of bringing advisory fees down to 20 basis points.
"The challenge years from now is these millennials will have to be pulled off of these platforms. But their lives will be more complex, so start by building a relationship with [them]. They read but also watch video and, on average, check their phone 77 times a day." See: Schwab hopes to blend into the subscription world of Netflix, Amazon and Apple by dumping asset-based fees and wooing millennials with Intelligent Portfolios for $30 a month
Thinking about risks
Last he touched on Liftoff, the online advisors his firm recently launched with Betterment, but promised nothing.
"Just because they launch an online advisor doesn't mean they will come. But we have one house from Liftoff, with several others in the process. Liftoff is our future wealth management farm team."
It was a point that Crager drove home.
"I may be the 2019 poster child for succession, but it is essential, no matter how big or how small your business is, to make sure you are thinking about the risks that are lurking."
Graham Thomas sells advertising for RIABiz, hence he could be conflicted in writing this conference report.
---
---