News, Vision & Voice for the Advisory Community
The New York-based investment bank has the cash and people to do the combinations -- especially Goldman software -- that the roll-up's founder couldn't afford or didn't want to advantage
November 8, 2019 — 4:52 AM by Brooke Southall
Brooke's Note: Skeptics around the RIA business wondered whether Goldman Sachs got anywhere near its money's worth ponying up $750 million in cash for United Capital and its $25 billion or so of AUM. See: Goldman Sachs readies splashy RIA retail debut as it (likely) adds $24-billion United Capital to $35-billion AUM Ayco for $59-billion 82 office behemoth; months after buying RIA lure from S&P According to general thinking, United was in the right place, at the right time for a buyer looking for a running start in the mass affluent RIA business. Goldman Sachs isn't accustomed to thinking it's possible to overpay for a sub-$1-billion acquisition. But the other school of thought, with Michael Kitces a big adherent, is that Goldman was trading on a kind of (perfectly legal) inside information. After looking under the FinLife hood, it found a vein of gold just waiting to be mined. When its press release at Schwab IMPACT 2019 in San Diego announced the appointment of a big Goldman exec to oversee FinLife and 200 added staffers, it was the first sign that the insider theory might have merit. Not knowing, I phoned a friend (Joel Bruckenstein) who wasn't sure either. But he promised to put on his gum shoes and stomp over to the Goldman Sachs-United Capital booth and hear what they had to say. He faithfully and kindly reported back to me so I could write for you. (It sounds like Goldman is smartly walking before it runs, but just made two very shrewd decisions on price and access that bode well.)
Goldman Sachs & Co. is already making certain that the 'FinLife' software it got as part of its $750-million United Capital purchase goes beyond its Frankenstein beginnings and reaches receptive RIAs outside the roll-up.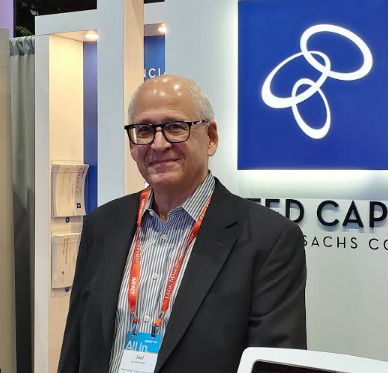 The New York-based investment company is opening FinLife's architecture and putting one of Goldman's veteran managers, Rachel Schnoll, in charge to guide its future.
In the process, it addresses two glaring issues -- its complicated pricing and its incompatibility with existing RIA software applications.
Schnoll will broaden its "accessibility and capabilities, including access to Goldman Sachs products and deliver a simplified pricing structure for clients," the a Goldman release states. 
The substructural move by the new owners of FinLife is a hugely positive -- if belated -- change, says Joel Bruckenstein, producer of the T3 conference series.
"Joe Duran [as founder and CEO of United Capital pre-sale] didn't want to invest in these integrations," he says. "Goldman Sachs is seeing all the research I'm seeing. You want an open architecture. If you don't get that, you're screwed from the start." See: Joe Duran declares United Capital means little to him now beyond money and how relieved he is to pass its underdeveloped business model to Goldman Sachs
Mega-play
One reason Schnoll can afford to do integrations is that she has access to a labor pool that is already on the payroll with enough time on its hands to help out.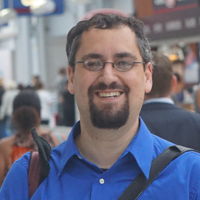 "Schnoll will work with Mike Capelle, United Capital's chief platform officer, and his expanded team of 200 developers to enhance FinLife's capacity," it reads. United Capital has 100 offices across the country and 695 dedicated employees, the release adds.
The allusion to 200 engineers set off speculation in the industry that Goldman Sachs is making a mega-play to outflank an Envestnet or Schwab.
"Two hundred developers is an ungodly number of developers for advisor FinTech," writes Michael Kitces, Nerd's Eye View blogger, in an email. "That means they're working on something REALLY big."
Duran fanned those flames of potential big doings in his remarks in the release.
"This is just the start of the value and capabilities we will add to our offering by leveraging the scale and resources of Goldman Sachs," he said. "Rachel is ideally suited to guide FinLife Partners on the next stage of its evolution, and I look forward to what we will achieve for our partners and clients."
Previously, Schnoll served as head of retail product strategy for Goldman Sachs Asset Management, where she oversaw strategy of the GSAM business of mutual funds, collective trusts and closed-end funds. She joined Goldman Sachs in 1999 and was named a managing director in 2013.
The combination of people, assets and software causes Kitces to speculate that Goldman is pursuing more in the RIA space than meets the eye. He unleashed a Tweetstorm on the topic.
"I still stand by my original prediction that Goldman is going to use FinLife CX to either go into competition with RIA custodians, or to go into competition with Envestnet. Or both," Kitces explains.
"The value of the platform is legitimate; Joe Duran just never fully figured out the monetization strategy to tie to it, while Goldman has more resources to go other paths and more options to monetize (e.g., back-end clearing/custody, GSAM distribution) that scale VERY well with asset-gathering RIAs." See: What's wrong with this branding picture? Goldman Sachs takes a limo ride to the mass affluent market by flashing big cash for United Capital
Off base
But Bruckenstein says that it is more probable Goldman's designs on the RIA market are still relatively modest.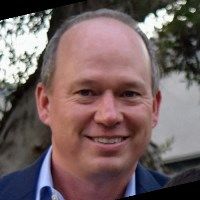 He approached the Goldman employees manning the United Capital booth on Wednesday at Schwab IMPACT and asked them about the 200 employees mentioned in the release. Based on the answers he got, Goldman isn't putting new resources toward FinLife.
"The rumors are very much off base," he said. "The 200 are already employed by Goldman Sachs and they'll just become shared resources. As far as I'm concerned there are zero new hires."
Analyst Lex Sokolin holds a similar view.
"Most likely it was only pointed internally at UC's advisors, similar to how Personal Capital's technology is only used by its internal planners," he says. "That said, Goldman has a war chest of private client software that could be integrated or upgraded relative to FinLife. I don't expect this management change to focus on trying to stand up a third party tech platform."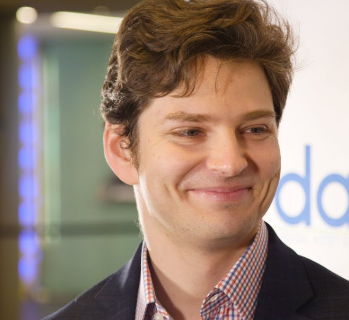 Goldman said in the release that initial integrations mostly allow it to push its own products through the United Capital distribution pipes -- like buying lines of credit online.
"The FinLife CX MarketPlace includes GS Select, a digital solution allowing clients to access cash through securities-based lines of credit," the release states.
Banking is very much on the Goldman mind when it comes to software, Sokolin says.
"Goldmans Sachs reportedly spent over $1 billion to build out Marcus, the digital lender," he says. "That offering is the heart of the beast, in terms of thinking about a digital retail customer. It is much easier to give out money than to charge for taking it away, and was a smart move by the firm -- but also a very expensive one."
When Goldman says they are just building out the pipes, believe them.
"They are just building or improving integrations," he says.
"They have one with eMoney but it's not very good. They may become competitors to eMoney and MoneyGuidePro. I'm not sure they even know."
Mission critical
Duran always insisted that FinLife was actually built to supersede conventional planning software -- though the industry strains to understand just where the two definitions part ways.
Goldman's release explained FinLife's differentiated mission in this way:
"We offer a dynamic client experience that goes beyond conventional financial planning and investment management. Financial Life Management is designed to help clients articulate the life they want and ensure they have the resources to live it by navigating life's uncertainties in a way that is best for them."
But Goldman has some big-time navigation to do before its disparate tech pieces work like one Swiss watch.
"Most of these fintech or fintech-lite acquisitions have very different architectures, user experiences, and business models," he says. 
"It makes sense for Goldman to flex and be hands-on with management of the business. If you spend a few billion standing something up, having a say in making it coherent with the rest of your platform makes sense."
---
Related Moves

Merchant Investment Management's executive chairman wants good people good at their job and Brinker likes having a breakaway Goldman partner rather than one captive to the Wall Street giant.
January 15, 2020 — 2:42 AM
---

The M&A chief's departure from the Newport Beach, Calif. roll-up may signal that its rolling-up days are over
---
---
Mentioned in this article:
---
---
Share your thoughts and opinions with the author or other readers.
---