Charles 'Chuck' Schwab: I grew to hate the whole idea of limits.
Brooke's Note: Nobody has made more money from the RIA movement than Charles "Chuck" Schwab. The now $1.7 trillion of RIA assets in Charles Schwab & Co.'s custody drive more than half the firm's profits and have for decades. Not that anyone is begrudging him that success. The RIAs who built their firms on Chuck's platform can thank him for helping them get wealthy in their own right. Yet one underappreciated aspect of the relationship between RIAs and Chuck is just how little the founder has ever pandered to RIAs. Instead, his approach has been old-school tough love, with the understanding that service won't slip on his watch. He just expects to be paid for such steady quality. But the next chapter will be interesting. Both Chuck and his mature RIA clients are stuck in the same boat. They want to execute successful succession plans but they are damned if they want to see their firms lose in the marketplace after 40 years of winning. The good news is that the success of Chuck and his RIAs has made it easier to buy success. Cutting prices and paying more for marketing and software is well within reach. The downside is that the endgame never really has an end. With an $8-billion personal fortune, Chuck is different from a merely ultra-affluent RIA (unless you are a Schwab RIA like Ken Fisher with a fortune of $3.8 billion). He can use his cash to buy influence, nationally. This article delves into fresh information about just how far to the White House Chuck is taking that -- and what it says about how hard he will compete at the age of 82.
When you're sitting on top of an $8 billion personal fortune and a company with $3.7 trillion in assets under management, age really is just a number. At 82, Charles "Chuck" Schwab has no plans to go quietly into that good night.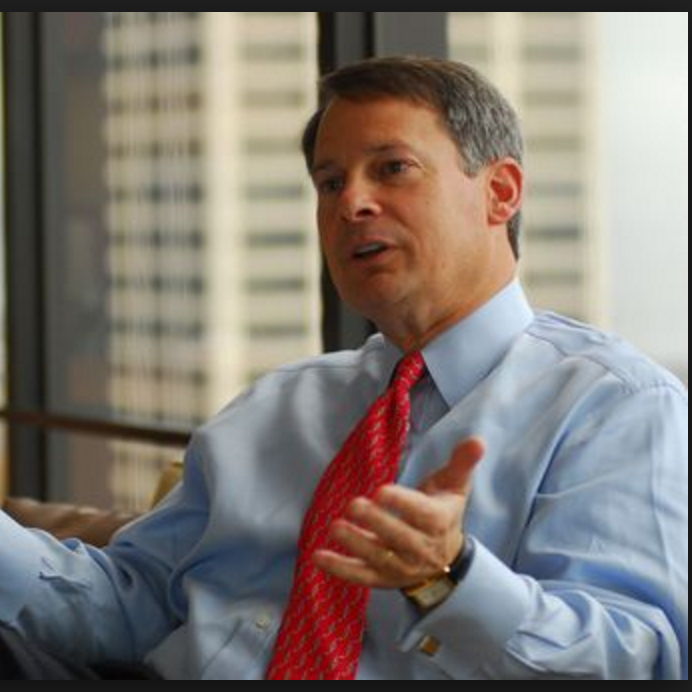 In fact, this morning (Oct. 5) the chairman and founder of The Charles Schwab Corp. will be sharing the stage at the Schwab IMPACT 2019 confab in San Diego at a brisk 8 a.m. session. He'll speak in his usual avuncular style to thousands of clients and exhibitors at the industry's largest and longest-running annual conference for independent investment advisors.
It's a far cry from the day in 1975 when government regulators, with the stroke of a pen, unshackled the securities industry. Schwab had the foresight to launch a revolution by discounting trades.
Back then, the gray flannel suits on Wall Street looked on him with disdain. He was the man in the plaid jacket, hawking cheap trades like a used car salesman on an asphalt parking lot.
But today, Schwab is a true American oligarch, a member of the 1% who hasn't forgotten how to use his power to disrupt--and isn't above using his money to secretly influence the course of the country through "dark money" politics.
Trump champion
Chuck Schwab is willing to shape that future not only with his ferocious determination to win the brokerage game but with the power of his personal and corporate checkbook.
He's always been known as a staunch Republican, but Schwab's plunge into dark money campaign financing is eye-opening.
(The GOP's retaking of power in Washington led to the killing off of the DOL Rule, which many RIAs hoped would solidify a fiduciary future for the industry. Brokers were decidedly cooler to it.)
Until now, much of Schwab's involvement in Republican politics has been transparent and well known.
But Citizens for Responsibility and Ethics in Washington (CREW), a nonpartisan U.S. government ethics watchdog, exposed his well-kept secret foray into dark money last week (Oct. 23).
The group won a seven-year legal battle to unlock the donor list of a secretive organization known as Americans for Job Security.
The group's sole purpose was to spend millions of dollars in untraceable money from wealthy donors to elect Republicans across the country and push right-wing policy proposals, according to The Center for Public Integrity, another Washington ethics watchdog.
Among GOP dark money groups, the now defunct Americans for Job Security had a reputation for pushing the boundaries of campaign finance limits, according to the center.
When the list of donors went public, one name stood out... Charles Schwab.
Bankrolling Republicans
He was the group's biggest source of funds. Schwab gave nearly $9 million, more than Amway co-founder and Christian conservative mega-donor Richard DeVos and wife Helen ($2 million); Silicon Valley mogul Peter Thiel ($500,000) and casino tycoon Sheldon Adelson and wife Miriam ($500,000), according to Rolling Stone magazine.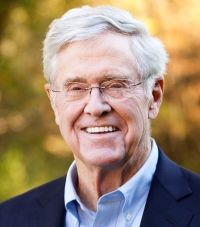 Other notable contributors included Treasury Secretary Steven Mnuchin, former Trump cabinet secretary Linda McMahon, and members of the Fisher family, co-founders of the Gap clothing store. Corporate donors included Continental Resources ($1 million), Devon Energy ($3 million), U.S. Sugar Corp ($750,000), Quicken Loans ($250,000) and casino conglomerate Wynn Resorts ($500,000).
The latest findings shed new light on the depth of Schwab's political involvement. Until now, some publications estimated his total donations between 1989 and 2011 at just $1.6 million. But publications like the UK's Guardian newspaper estimate he gave in excess of $7.2 million alone to the Republican's 2018 mid-term election efforts.
Schwab has also thrown at least $1.7 million a year, on average, behind a bevy of conservative causes both nationally and regionally. Over the last decade, Schwab has directly and indirectly supported causes as varied as the restriction of trade-union fundraising rights in San Francisco and the curtailment of contraceptive and reproductive rights.
He "maxed out" a contribution of $101,700 to help pay President Donald Trump's legal fees during Special Counsel Robert Mueller's investigation into Russian influence in the 2016 election. Other donors include Home Depot founder Bernard Marcus, Breitbart founder Robert Mercer and Houston Texans owner Robert McNair.
And, Schwab contributed to Trump's controversial inauguration, according to Fortune magazine. Federal prosecutors in New York are scrutinizing tens of thousands of documents from The President's Inaugural Committee related to the inaugural's finances, vendors and donors, according to published reports.
Turning hard right
The CREW report also provided another concrete link between Schwab and the hard-right Republican Tea Party, funded largely by the Koch Brothers -- billionaire industrialists known for their sizeable political spending. The brothers famously backed Republican Sarah Palin for president, as well as Trump.
Schwab's connection with the Koch siblings dates back at least as far as 2011, according to Mother Jones magazine. That year, Schwab donated more than $1 million in support of Koch-sponsored campaigns.
Schwab and wife Helen Schwab also contributed $1 million each to Future45, an organization that campaigned for the election of President Trump. The group characterized Democrats like Sens. Nancy Pelosi and Elizabeth Warren as violent socialists, according to an Oct. 2018 report in Wealthmanagement.com.
The Schwab chairman also spent heavily to prevent the re-election of Barack Obama in 2014, according to a number of reports.
The Schwab family has a history of political involvement beyond philanthropy.
In 2008, for instance, President George W. Bush made Chuck chairman of an advisory council on financial literacy, which supported a program to teach high-school students the fundamentals of investing.
More recently, Schwab granddaughter Samantha Schwab, 23, worked as a "volunteer" in Trump's Office of Legislative Affairs.
Companies as diverse as Bed Bath & Beyond, Bloomindale's, Home Depot and Uber have faced crushing boycotts because of their financial ties to Trump.
It's unknown, at the moment, how customers, clients and the general public will react to Schwab's deep involvement with the nation's controversial chief executive and dark money, especially given the company's location in the liberal warrens of San Francisco.
But even that may be changing.
So long San Fran?
Never say never might be an apt descriptor for Schwab's career, yet it also fits the changing attitude of his firm toward its long-standing headquarters in the city by the bay.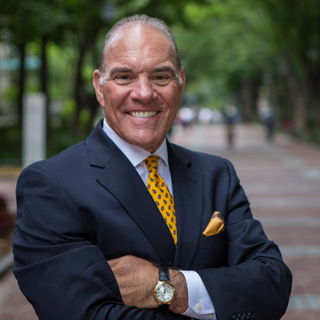 Just four years ago, Schwab CEO Walter Bettinger proclaimed that San Francisco would remain Schwab's headquarters indefinitely.
But Schwab sent the clearest signal yet that the city is a fading presence.
Last month, he put up for sale his $15 million San Francisco mansion. Designed by the noted architect Gardner Dailey in 1941, the Pacific Heights property is so secluded it's barely visible to strollers on one of the city's liveliest streets, according to realtor.com Schwab bought the house in 2012 for $11 million.
He's shifting his primary residence 30 miles south to the Silicon Valley suburb of Atherton, the wealthiest zip-code in the nation. The average house price is $8.1 million, according to property data firm CoreLogic. Schwab already owns a home there.
The San Mateo County town has a reputation for being far more conservative than San Francisco, and, as one reporter put it, is so boring it could "turn [people] to drink." On the bright side, it discourages the riff-raff by virtually barring retail shops.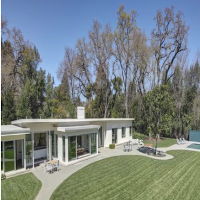 Its diverse residents include late Microsoft cofounder, Paul Allen, Google chairman Eric Schmidt, Lindsey Buckingham, of Fleetwood Mac, Intuit founder Tom Proulx, football hall of famer Jerry Rice, and former Hewlett Packard CEO Meg Whitman.
Not that the discount broker's retreat from San Francisco wasn't underway for some time.
It shipped out hundreds of back-office jobs in 2014; and in mid-May, Schwab told the SF Business Times that fresh opportunities -- and lower costs -- exist elsewhere. See: Charles Schwab & Co. may skip out of San Francisco entirely with Google, Facebook and Salesforce driving rents and talent costs sky high.
"I'm not sure [we'll stay]," he said. "We'll continue looking at that as a possibility [but] as taxes go … and the costs of doing business here are so much higher than some other place."
Schwab's San Francisco headcount peaked at 10,000 at the turn of the millennium, and since then, lower-tier positions have been farmed out to cheaper markets in Denver, Dallas and Austin, Texas.
Now, the firm employs just 1,200 in its home city -- about 6% percent of its overall headcount.
Creative destruction
The company's willingness to blow up its San Francisco connection is indicative of the way Schwab has managed to keep his fingers on the pulse of the market and capitalize on change.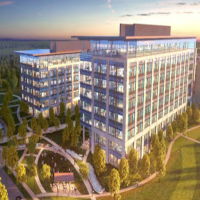 While he made his name taking on Wall Street with a discount-brokerage model, Schwab also rode one of the greatest demographic trends in history-- the rise of affluent baby boomers, who have amassed the greatest fortune of any generation ever.
By one estimate, boomers have a collective net worth of $68 trillion. They've have fueled demand for investment services and products, from mutual funds and ETFs to 401(k)s and registered investment advisors. Schwab has capitalized on each one.
His firm cleaves to a literary maxim well known to authors, "kill your darlings."
This phrase demands the elimination of everything that fails to advance the story, regardless of sentiment, even, in this case, if it includes the company's own profits.
Last month, in another disruptive stroke, Schwab abolished commissions on stock, ETF and options trading. See: Fidelity and Schwab one-two $4.95 price punch staggers industry with execs willing to go 'far, far, far further.
The move was tantamount to carpet-bombing of Robinhood and other would-be robo-disruptors -- and the legions of copycat discount giants he's let travel in his wake for more than two decades. Schwab sent them literally back to Square Zero.
Then, the company went one better. It began offering free fractional share trading-- a gut punch to the mutual fund industry. See: Charles Schwab & Co. brings 'start-up'-style disruption to the $20 trillion mutual fund industry by zeroing out free fractional-share trade ticket charges
"A lot's changed ... [and] much has been written recently about various competitors ... but I want to be crystal clear: We are on the offense at Schwab," CEO Bettinger roared during his firm's recent earnings call.
Figuring it out
Indeed, in line with such thinking, Schwab admits more changes are in the offing.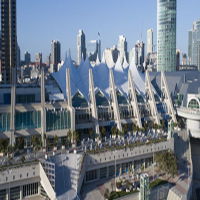 "We were able to go to zero in terms of commissions, but now we have to figure it out -- and we do -- we lost, in the last move, about 4% of our revenue, so we've got to make it up [with] new business," he told Cheddar's Tanaya Macheel in an Oct. 29 interview at the Money 20/20 conference in Las Vegas.
But it's not just new business that's making up for any shortfall.
OneSource -- already gutted of ETF fee revenues after Schwab went zero commission -- has recently been recast into four service tiers, with tiers three and four losing significant access to key reporting data.
Analysts now predict that the pay-for-shelf-space model through which asset managers pay Schwab for access to its marketplace will soon involve a pay-for-data component, forcing fund companies to pay more.
To say Schwab is driven to stay on top may be an understatement. He credits his upbringing in the wake of the Great Depression as the great reminder to press forward lest you fall back. "I grew to hate the whole idea of limits," he writes in his new book, "Invested."
Schwab saves his more poetic prose for "business," which he equates to humanity, art and the promise of a brighter future.
"I like to say that business is organic, like life itself," he said in the book.
"It is the human spirit of curiosity and creativity brought to life, and why I am ever optimistic about the future."
Schwab says he wrote the book to be more of an inspiration and rallying cry for his troops rather than a misty-eyed retrospective.
"I wanted to do it for my employees and have them understand our values, our purpose in life, and help them carry on the company for many years to come," he told Macheel.
Back to the future
Schwab will be carrying that message to San Diego for the Schwab IMPACT conference, an invitation-only event running from Nov. 4-7.
His presence at the Schwab conference will be designed, at least in part, to assure RIAs that he plans to keep on winning -- and RIAs will believe him.
Chuck will also have to convince RIAs that Walt Bettinger remains fully in charge as CEO, as his own attempt to execute a succession plan goes into its third or fourth phase.
As always, change is in the air. As industry competition heats up, margins continue to shrink and the economy softens, Schwab is pre-emptively retrenching. The company has slashed at least 3% of its workforce this year, a gutting that cut down chiefs and Indians alike.
Chris Thom, head of Schwab Private Client; markets analyst, Brad Sorenson; investor services, executive vice president, Terri Kallsen; and chief marketing officer, Andy Gill, all got shown the door in recent months.
Industry sources suggest more heads will soon roll, as Schwab scales back on client services for RIAs and asset managers, and invests instead in technology.
Such a shift will also enable the firm to produce the kind of software demanded by millennial clients, who make up 50% of all new Schwab retail customers.
Indeed, by 2030, millennials will hold five times as much wealth as they have today, much of it inherited from their baby boomer parents, according to a report by Coldwell Banker Global Luxury and WealthEngine.
The way Schwab acts, he plans to be there when it happens. One thing is certain, he's in no mood to join any rush to the exit. His memoirs, published last month, are far from a valediction before he totters off to the golf course.
After all, who has time for putting when there's a chance to prove one last time that nobody puts Schwab in a hole?
---
---
---
Logan Rico
November 8, 2019 — 6:20 PM
Trump, a malevolent manipulator who spews fabrications with alacrity, perpetually demonstrates that his skills are ideal for a fifth-rate carnival barker, but not for executive leadership of any kind, especially of the world's most powerful nation. Ironically, his incessant lies are the penultimate definition of "fake news." And Schwab is sending millions of dollars to him? Wow.
brooke southall
November 7, 2019 — 2:20 AM
CFP123, Yes, please email me if you know similarly high-level execs who give similarly to liberal candidates. -Brooke
CFP123
November 6, 2019 — 8:14 PM
I look forward to an RIAbiz article in 2020 outlining which financial services million/billionaires "bankrolled" far left candidates and causes.. as well as following the Democrats "dark money" trail. But I doubt I'll see one.
Mickey McGovern
December 6, 2019 — 11:34 PM
It would be very hard to oppose Former President Barrack Obama in 2014 since he was reelected in 2012. Mr Schwab has been living in Atherton for years. The San Francisco house is a "backup"
Send Darbi
November 6, 2019 — 7:23 PM
The article refers to the tea party as "hard right." Have to laugh when hearing that kind of characterization. So, was the original tea party also hard right, in its purpose to limit the power of government over free people? No, and the more recent tea party is simply a reaffirmation of basic American ideals of limited government as espousef by Jefferson and the other founders. Those who consider that hard right reveal themselves as hard left. Yet the tea party is not right or left. It is simply American and utterly grassroots. The suggestion here is that it was the product of billionaires. Preposterous. Freedom-loving people of any socioeconomic class participated. Some happened to be wealthy. and notice through this article the subtle insinuation that somehow wealthy people are bad. or at least suspect. I say more power to those who carve out their own fortunes and create jobs and opportunities for others rather than being dependents and those who feed off government largesse.
---