Pristine, spacious, cheap and sterile, Schwab now has a Silicon Valley-style super-campus but it's not in San Francisco, Omaha or San Antonio.
Brooke's Note: The move to zero commissions ushered in a TD-Schwab merger that, in a real and symbolic terms, show how much transactions are worth in the financial advice business these days. As process, in the form of wealth management, takes its place, transactions central to an advice business are worth less and less, the market is saying. Getting to the next capitalistic threshold by merging the number two and three players to compete better with $7.8-trillion Fidelity required a big old messy transaction. Scads of micro-transactions ranging, from buying buildings to firing redundant staff, are required. But Schwab has made sure that the transaction's degree of difficulty is even higher. It is not only moving the corporate soul of its M&A prey to Dallas, but it's also shifting its own headquarters in the bargain. It's stopping short of promising that any human souls in upper management will be a party to what works so well on paper. Maybe, those are transactions that will be forced on people further on in the process, adding endless wrinkles to the risk involved in this deal for RIAs. None of the advisors I spoke to are playing down the deal's importance. They are watching like hawks. But one thing is certain... winter is coming in the financial services industry.
The fog is slowly beginning to lift around Charles Schwab Corp.'s mega purchases of TD Ameritrade and USAA's investment division, and one thing seems abundantly clear. See: After Victory Capital shows the way, Schwab antes up $1.8 billion to buy USAA's 'wealth management' and brokerage business -- and an exclusive crack (except for Victory) at the wallets of 13 million members
Schwab is laying the groundwork for a financial services industry future that will be leaner, meaner and intensely more competitive.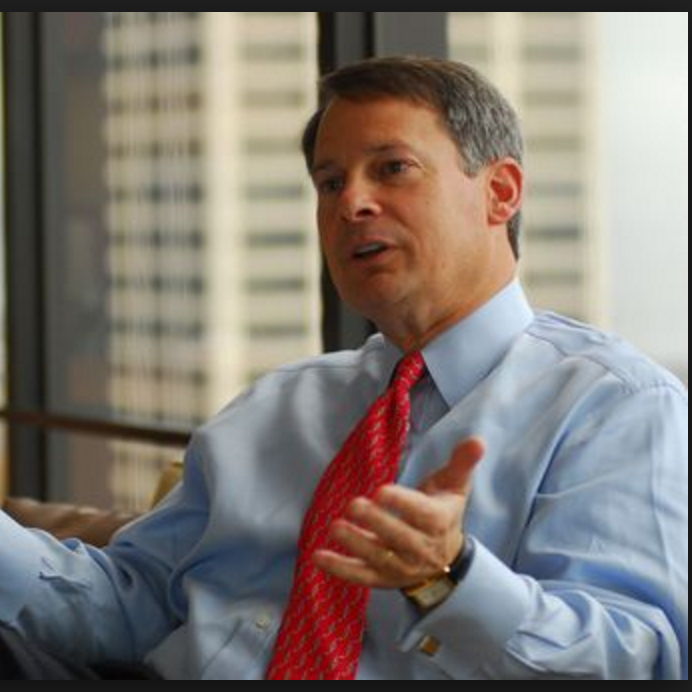 In retrospect, the merger seems far more precipitous than previously portrayed. While it radically accelerates and clarifies Schwab's timetable to hit $5 trillion in assets, a lot of pieces remain to be sorted out, not to mention where the combined corporation will be headquartered. See: Schwab's reported TD Ameritrade deal leaves 10,000 RIAs in twilight zone as weekend begins with an unconfirmed, undenied merger report causing many to weigh options
"Where" exactly the nerve center will land is almost as muddy as the Texas lake that seems to be ground zero for the merged company. For now, TD's Omaha HQ -- people, buildings and legacy -- look like a chubby lake bass left flopping on the dock.
Schwab headquarters also remains in limbo, with one foot planted in San Francisco, complete with c-suite offices, bay breezes, old trolleys rumbling down Market Street and chairman Chuck Schwab a $90 Lyft ride from his home in uber-tony Atherton down in Silicon Valley.
The other foot, according to published reports, seems destined for Westlake, Texas, an upscale Fort Worth suburb. An artist's rendering shows a high-end "McCorporate" campus -- a luxury of space, light, parking and modernity.
Zero moves
Those are all markings of the modern Fortune 500 firm, Traditional high-profile corporate addresses in financial centers like San Francisco, New York or Chicago, are giving way to low-profile locations with low corporate taxes, cheap labor and cheap office space. See: Reported Schwab-TD merger is a 'blockbuster' combo that creates a 10,000-RIA, $2-trillion custody juggernaut and may signal long-expected industry shakeout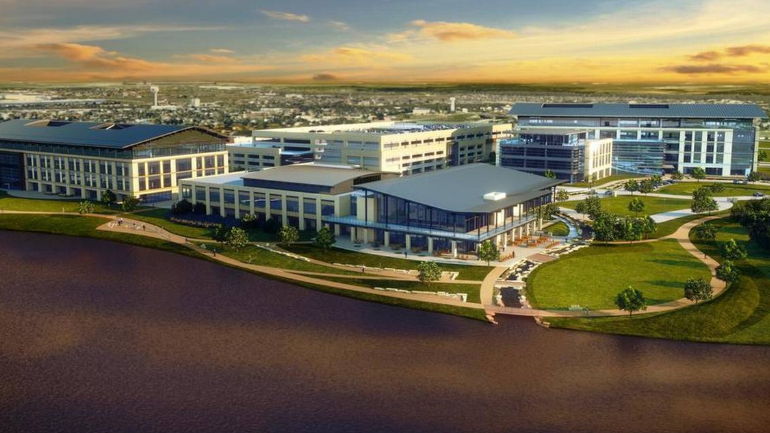 That may be the future, but, for now, not a single Schwab, TD Ameritrade or USAA executive is committing to call Texas home.
In its release announcing the deal, Schwab said it is committing to zero personnel moves. "A small percentage of roles may move from San Francisco to Westlake over time, either through relocation or attrition,." it said.
The highest ranking RIA executive who most likely would be certain to show up there is TD Ameritrade's Tom Nally. He happens to live nearby. Schwab has yet to commit to keeping his position after a merger. Bernie Clark, Schwab's head of RIAs, lives in Phoenix, Ariz.
A Schwab spokesperson did not reply to multiple emails asking whether Clark and/or Bettinger is moving to Texas. No one replied to emails asking whether Schwab's public relations team would stay in San Francisco or what positions will move to Texas. See: Charles Schwab, a true American oligarch, shows no signs of slowing at 82, throwing his substantial fortune behind Donald Trump, hard-right politics and his continuing financial services revolution
Texas ho!
Westlake was a rural backwater for decades, home to sprawling ranches and estates that conjure images of J.R. Ewing, Miss Ellie and Southfork Ranch.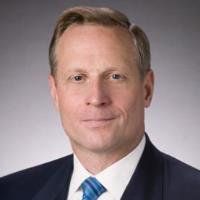 In fact, the sprawling, 2,000-acre Circle T Ranch, once owned by oil baron Nelson Bunker Hunt, is a Westlake centerpiece.
For decades, owners were determined to maintain the ranch's rural character.
But Ross Perot Jr., son of business magnate, billionaire and politician Ross Perot, bought the ranch in 1993 and opened it up for development. Perot's investment company describes the spot as the "perfect home on the range, a working cattle ranch where Brangus cattle roam and corporate citizens are welcome."
In 2000, Boston-based Fidelity located a back-office campus there, becoming the ranch's first major corporate resident.
Since then, California companies en masse have exited for the Lone Star state. More than 660 companies have moved 765 facilities in the past two years into the Dallas-Fort Worth area, according to the Dallas Business Journal.
Schwab currently has about 2,400 staffers in the Northern Texas region.TD Ameritrade has about 2,000 staffers in Southlake, Texas, which is about eight miles away.
Mixed signals
Founder Chuck Schwab has publicly groused about San Francisco's clogged traffic and high wages for years. See: Charles Schwab & Co. may skip out of San Francisco entirely with Google, Facebook and Salesforce driving rents and talent costs sky high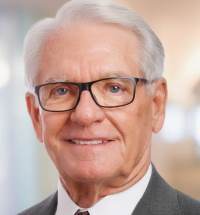 In Schwab's release, the company confirmed matter-of-factly that the corporate headquarters will "eventually" relocate to Schwab's new campus in Westlake.
"This will allow the combined firm to take advantage of the central location of the new Schwab campus to serve as the hub of a network of Schwab branches and operations centers that span the entire U.S., and beyond."
But it looks like "eventually" will be measured in years. At the end of 2016, Schwab renewed for 10 years its 417,266-square-foot lease at 211 Main St. in downtown San Francisco.
"Any additional real estate decisions will be made over time as part of the integration process," the statement noted.
Schwab's CEO Walter Bettinger played down the corporate headquarters move away from San Francisco in an analyst's call Monday (Nov. 25).
"We still have a large presence in San Francisco," he says. He pointed out TD Ameritrade has a large presence in the same geographic area and he envisions adding more staffers there in the next five years.
Omaha oasis
Still, the decision is especially painful for Omaha, where TD Ameritrade built a $250 million headquarters in 2013. The pain is due, in part, to the blow in morale at losing a headquarters, and, in part, to the job losses that are sure to follow, says Marie Swift, president and CEO of Impact Communications, in Leawood, Kansas. See: One big casualty of Fidelity Investments' buckle on zero-fee commissions may be the zero-fee RIA custody tailwind of three decades duration
Eric Clarke, who recently built a campus for Orion Advisor Services in Omaha, remains hopeful that Schwab will keep TD Ameritrade's staff there.
"Considering that the company owns the entire project (land and building), it would surprise me if they migrate the staff out of Omaha and walk away from this building."
Nebraska's governor, Pete Ricketts, the son of TD Ameritrade founder Joe Ricketts, made it clear he'll fight to keep those jobs.
"In the coming days, I will work to personally make the case to Schwab to stay committed to Omaha," Ricketts told the Omaha World-Herald this week.
"Our cost of doing business is incredibly competitive and our people are the most hardworking in the nation. We can help Schwab be successful and take their business to the next level as they compete nationally and internationally," he said.
But a corporate call with TD's RIA unit on Tuesday was grimmer. Severance packages would be offered based on seniority and position with differing terms for sales, service and managing directors. Staffers already living in Texas or Denver have a better chance of keeping their jobs.
Geography, it turns out, is destiny.
Swift says this will be brutal for staffers. See: After Vanguard instigated commission war in June, Charles 'Chuck' Schwab steps up to challenge in brilliant counterstroke that paints bull's eye on custody rivals in zero-sum showdown
"While Schwab may be downplaying the decision to move its headquarters to Texas as not a big concern for the cities of San Francisco or Omaha per se, there will, of course, be some gut-wrenching decisions facing employees of both TD Ameritrade and Schwab."
Moving to Texas may not be an option for everyone, she says.
"Not everyone can just pull up their lives and move to a new location. And while there will sometimes be a nominal office presence in the previous location, it is often a career killer to be working remote, not a part of the big beehive. Out of sight, out of mind." See: Head of Schwab Private Client is apparent casualty as Charles Schwab slices $100 million in expenses by pink-slipping 600 staff in face of interest rate 'time bomb'
Dirt cheap
One of the biggest draws to Texas is its low taxes. Texas is one of nine states that doesn't have state income taxes - which is a huge benefit to employers because they can persuade more employees to move to Texas.
Determined to move well beyond its fossil fuel past, the state handed out more than $7 billion in tax credits to companies from 2002 to 2016, according to the Star-Telegram.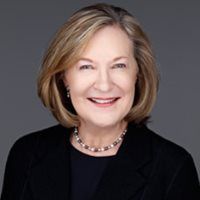 Uber is adding a major hub in North Texas, and Capital One has also opened major offices in the area too, according to the Dallas Business Journal.
The Dallas Regional Chamber released a statement that it has worked with Schwab for years. It said Schwab is the third Fortune 500 firm to announce a move to greater Dallas from the Bay Area in the past 15 months.
McKesson Corp. and Core-Mark announced moves to the region in fall of 2018, said Dale Petroskey, president and CEO of the Dallas Regional Chamber (DRC) in a statement.
McKesson, a giant healthcare distribution company, moved its headquarters from downtown San Francisco to Irving, Texas, about 26 miles south of Westlake.
USAA announced its expansion in Plano, Texas with 800 jobs in April, according to the Dallas Chamber. Meanwhile, JPMorgan Chase announced its expansion of 4,000 jobs in Plano in June. Plano is about 40 minutes east of Westlake.
"Our team at the DRC has been in contact with Charles Schwab for a few years and has encouraged the company to grow here," said Petrosky.
"We've visited Schwab's headquarters in San Francisco while on California corporate recruitment missions and provided strategic support to Schwab in 2016 as the company considered a major campus at Circle T Ranch in Westlake."
Financial services hub
Meanwhile, Fidelity has had a presence in Texas for more than 30 years and has more than 5,300 employees in North Texas.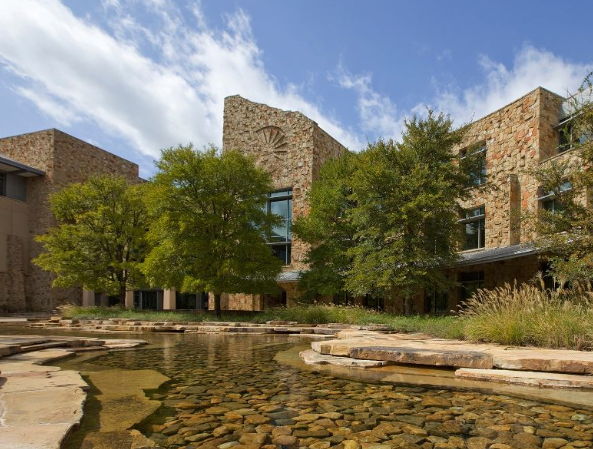 Texas was the company's first major location outside of Boston. In other words, there is an established talent base for the kinds of staffers Schwab will need going forward.
Fidelity is listed among the top 15 largest North Texas employers,
"There are many factors that contribute to our decisions about where we locate our operations, including our overall, long-term strategy to diversify our operations geographically; the availability of a diverse, educated talent pool – both today and, as projected for the future; the ability to recruit those with specialized skills and the continued growth of North Texas' economy and investment services sector," Fidelity spokeswoman Janelle O'Haugherty said.
She added: "North Texas, and Westlake, in particular, is quickly becoming a top financial services hub in Texas and in the United States – attracting top talent to serve customers."
The Washington D.C.--based Tax Foundation, a non-profit that monitors taxation, ranked Texas No. 13th out of 50 states for its business tax climate in a study released in October. The index compares corporate taxes, income taxes, sales tax and unemployment tax.
In comparison, California ranked 48th on the list.
Forbes describes the state of Texas this way: "Texas encourages business ownership through lower taxes and less burdensome regulations."
The Circle T Ranch may have corporations instead cows nowadays. But the developers still maintain it holds its Texas charm.
"That land doesn't look like anything else, literally, in North Texas," said Mike Berry, president of Hillwood Properties and Hillwood Urban, in the summer 2017 issue of the Dallas Fort Worth Real Estate Review.
"It's so unique. It was kept up over the years... Over time, the land was cleared but big, beautiful post oaks were showcased and allowed to flourish, enhancing the ranch's natural beauty, which includes a lake and rolling hills."
---
---
Mentioned in this article:
---
---
---
JC
November 28, 2019 — 7:49 PM
Thankful for this website on Thanksgiving.!
Alan Chaillet
November 30, 2019 — 8:38 PM
I laugh when I read these type of articles, as I see cars with California and Illinois license plates daily around the Dallas/Fort Worth area - and increasingly more from New York; and meet folks, including C-suite executives, who have followed their companies' moves from California to Texas. The writer has a case of snobbish sour grapes. In addition to no state income tax and wide open spaces Dallas was named the 2019 restaurant city of the year by none other than Bon Appetit so we are also stealing some of the cultural thunder from the cities of the past such as NY and Chicago.
Brooke Southall
November 30, 2019 — 8:58 PM
Thank you, kindly, JC. You both make me chuckle, Ian and Alan, mostly in concord. I happen to like it here in the Bay area. But it's a healthy free market system that is drawing people to Texas and keeping California from being any more overpriced and crowded than it is. Still, it's notable that Schwab is saying it is moving to Texas and also saying that few, if any, of its San Francisco-based people, including c-suiters, will make the move. It seems like something's gotta give, or be clarified.
Ian MacKenzie
November 29, 2019 — 9:50 PM
It had to happen eventually. Even a San Francisco native like Chuck can only put up with the crazy and the outrageous costs of the People's Republic for so long. If they would just get rid of the excrement on the streets and the needles, companies like Schwab would stay. But they won't--the local politicians have gone insane. I am one of many people I know that, when we were looking for a new gig, said, anyplace but California and really, really, really, anyplace but San Francisco. Yeah, we didn't matter, because we were middling execs--you know, the people who actually run companies.
---