Walter Bettinger: 'There may be some re-papering required and some where it's not required.'
Brooke's Note: Thinking back over the past 20 years, I can hardly recall a single top executive at the Big Four RIA custodians who was effusive in praise or love for RIAs. Chuck, Dave, Ned, Abby, Tim and whatever bank royal sat atop BNY Mellon. They all spoke or speak about RIAs with various degrees of respect and acceptance that falls far short of a gush. [The one exception to that rule was TD's former CEO Fred Tomczyk. He didn't gush but he evinced being all in.] Walt Bettinger follows the pattern of restrained warmth and no more so than yesterday. If he was effusive about anyone, it was about "investors" and his company, The Charles Schwab Corp. His words to Wall Street yesterday won't alarm most Schwab RIAs but they may give pause to RIAs at TD Ameritrade who may want to send a search expedition to Canada to bring Fred back.
Walter Bettinger is making almost no promises to TD Ameritade RIAs about their new life as Charles Schwab & Co. clients -- and, in fact, warned today that the impact on revenues may be a "modest" concern relative to direct-to-consumer retail.
The Schwab CEO told Wall Street analysts this morning (Nov. 25) on an hour-long conference call that he could not calm RIA fears about the possible need to repaper accounts, starting with resigning clients to contracts.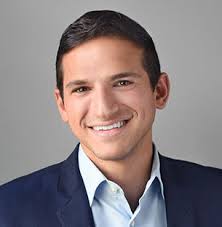 "It remains to be determined. There may be some re-papering required and some where it's not required. It's too early to have that level of detail," said Bettinger, who will remain the CEO long-term for the combined effort. See: Schwab's reported TD Ameritrade deal leaves 10,000 RIAs in twilight zone as weekend begins with an unconfirmed, undenied merger report causing many to weigh options
The uncertainty about repapering, is a big deal, says Louis Diamond, principal of Diamond Consultants in an email.
"Repapering is always a major disruption for advisors and is often the reason they forgo a transition to a new firm or model in the first place," he says.
That said, Bettinger may deliver more than he's currently willing to promise if the past is any guide. For instance, when TD Ameritrade purchased Scottrade, its RIAs were able to send out a consent letter to minimize repapering chaos, Diamond adds.
"My inclination is that there will be a negative consent letter and client communications about the transaction, but the advisors will likely avoid the time-consuming repapering process, Diamond says.
Bettinger also offered no assurances to RIAs on technology -- other to say that the best of the two will survive.
Revenues dictate
The willingness to cross the RIA bridge when the CEO gets to it likely reflects the reality of who butters Schwab's bread, according to Mark Tibergien, CEO of Pershing Advisor Solutions.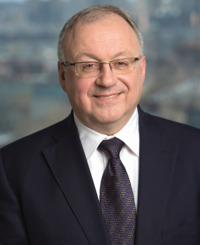 Of the $11 billion in Schwab 2018 revenues, it appears just $1.2 billion came from its custodian business, Tibergien says. TD Ameritrade also gains most of its revenues from its retail business, he explains. See: Reported Schwab-TD merger is a 'blockbuster' combo that creates a 10,000-RIA, $2-trillion custody juggernaut and may signal long-expected industry shakeout
Those statistics are astounding, Tibergien adds.
"Holy crap. Look at those numbers. TD generated about $600 million out of custody out of its total revenue of about $6 billion. These are two retail behemoths and they are marketing on the same kind of clients that RIAs are trying to get."
Jason Wenk, founder of Altruist, tweets that he believe Schwab's take from RIAs is much higher.
"Schwab makes more than $1.1 billion on RIA cash alone. At 1.5% net interest revenue that's just $73 billion in RIA cash, which would be less than 4.9% of their $1.5 trillion. Actual cash [from RIAs in Schwab Bank] is likely closer to $100 billion."
Asked by analysts on the call about priorities, Bettinger concurred, at least directionally, with Tibergien.
His company's RIA-based revenues are "incredibly modest" against the broader context of Schwab's whole revenue base, he confirmed.
"I think what's very important to keep in mind is that the revenue per dollar of client assets in the RIA custodial space is a very modest fraction of the revenue per dollar of client assets in the retail space," he said. "So you'd have to have quite significant RIA attrition to make up any meaningful percent of the revenue of the combined organizations. Particularly in a post zero commission world, our RIA, ROCA or revenue on client assets, is just incredibly modest." (This quote was added after original publication of the article.)
Hard decisions
Amid murkiness on devilish details, Bettinger showed that some hard decisions were already made. The "Schwab" brand will survive and the "TD Ameritrade" brand will not.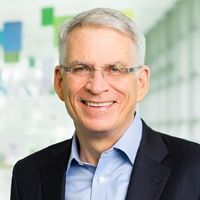 Fort Worth, Texas will now become the headquarters -- a real estate decision that deals a twin-killing to Omaha, Neb. and San Francisco. Bettinger will become CEO of the combined company, meaning the search for a Tim Hockey replacement is over. See: Charles Schwab & Co. may skip out of San Francisco entirely with Google, Facebook and Salesforce driving rents and talent costs sky high
Yet, though TD Ameritrade is being broadly wiped from existence, the show must go on. The firm will still host its annual conference this winter, confirms its spokesman Joe Giannone.
"Yes, it's business as usual here and that includes hosting National LINC as scheduled," he says.
The conference will be Jan. 29-31 at the Hyatt Regency in Orlando. Click here for the conference schedule."
For TD RIAs, this may be their last freebee. Unlike TD events, Schwab has always charged hefty fees to attend its annual IMPACT conference.
In keeping with the initial leak to CNBC, Stephen Boyle, TD Ameritrade's executive vice president and chief financial officer, will be the company's interim president and CEO. Boyle will guide the management team through the its integration with Schwab.
Wow factor
Nobody needs to raise cash for the $26 billion all-stock deal. TD Ameritrade shareholders will receive 1.0837 shares for each TD Ameritrade share.
Nor does anyone doubt the 'wow' factor.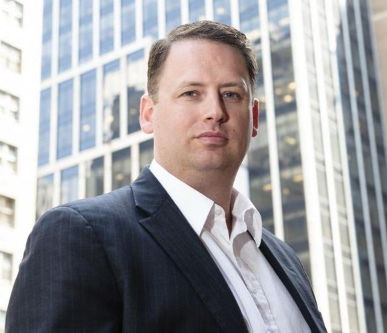 The combined firm will have more than 24 million client accounts with more than $5 trillion in client assets. All said and done in 36-48 months, the combined firm will have as much as $4 billion in "synergies," according to Michael Wong's Morningstar report.
The psychological impact of having so much force under one "Schwab" brand will be a tailwind for RIAs recruiting against Wall Street, says Shirl Penney, CEO of Dynasty Financial Partners. His firms have a combined $40 billion -- with about half of that at Schwab.
"The combined market cap is $81 billion. Compare that to Morgan Stanley, $77 billion, and Goldman Sachs, $78 billion," he says. "Private wealth managers are trained to sell size and scale. At Smith Barney/Morgan Stanley, we'd sell Citi's scale against 'little RIAs.' Now, it's flipped on them." See: Executive shake-up and staff hiring binge change Dynasty Financial Partners' talent mix, with Todd Thomson, Scott Welch, Ed Friedman and 12 women as headliners
Penney favors the deal.
The one specific concern to RIAs is the TD Ameritrade and Schwab branch referral programs. The two firms, combined, corner the market on branches with Fidelity far in the distance.
"Leads from a Schwab or TDA office would, by definition, be lower margin business for the average RIA [that pays a cut of about 25 basis points]," says Joe Anthony, president of GregoryFCA, a PR firm for many large RIAs.
"The outcome I expect here will be either more competition among RIA firms for these leads, or a demand for a higher revenue share for the custodian when leads are referred out to participating RIAs.
"A heavier tilt toward Schwab in the revenue sharing would only lower the profitability of business sourced this way. All in all, that becomes a squeeze on what has been an important marketing channel for some RIAs. If I am a TDA affiliated RIA firm in their program, I am immediately concerned about the uncertainty," he says in an email.
Culture clash
Another big issue is the cultural difference between TD Ameritrade and Charles Schwab. Some on Twitter call TD a Honda and Schwab a Mercedes.
But Bettinger down played that question during the analyst call, saying the two firms have a similar culture. Each is a reliable car, most agree.
"These are companies that have worked hard to deliver better client experiences," the CEO said.
"These are employees who tend to gravitate to these kinds of employers... I think there a lot more similarities than differences. I'm optimistic about the way it'll all turn out because of the similarities."
Then he allowed that Schwab is feeling its Wall Street oats -- and that "consumers" not third-party intermediaries are of paramount concern.
"We're on offense. We press those advantages...and we aggressively look to grow and add market share. We think it worked out well for consumers. We're an aggressive firm looking to grow and serve more people..." See: Charles Schwab & Co. brings 'start-up'-style disruption to the $20 trillion mutual fund industry by zeroing out free fractional-share trade ticket charges
But competitors and analysts say Schwab better also be prepared to play defense.
Reaching out
Tibergien says he's fielded about a dozen queries in the past week. But he said overall, his company has probably gotten 20 to 30 requests from advisors seeking information in the last few days.
Fidelity spokeswoman Rachel Shaffer says her firm expects to hear from TD Ameritrade advisors as well.
"This news will force many of them to decide whether to remain with a firm distracted by a long and complex integration which also leverages practices that disadvantage investors, including paying extremely low cash sweep rates and taking significant payment for order flow, or to work with a custodian that has the capabilities to deliver on their needs and a singular focus and passion for helping them succeed," she says in an email.
She adds: "We believe now is the time that advisors can appreciate Fidelity's size." She notes that Fidelity has a total AUA of $7.8 trillion with $2.8 trillion of AUM.
Meanwhile, E*Trade Advisor Services says RIAs are reaching out to them as well.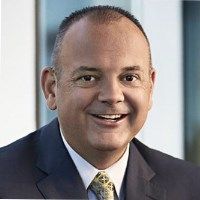 "This is nothing less than a huge opportunity for us—and our phone is ringing off the hook when it comes to our custodial offering," says Matt Wilson, president of E*Trade Advisor Services in an email.
The reality is bigger does not necessarily translate into better, and we focus on those relatively smaller RIAs who are traditionally underserved," he adds.
"It's hard to say that a behemoth like what has been announced would make the world a better place for those kinds of firms.,"
Morningstar's Wong agrees that E*Trade is better-positioned than people realize.
"We still think E-Trade is an investment worth looking at, as there is going to be some customer attrition during the merger, with E-Trade likely being a prime beneficiary," he says.
While E-Trade is no longer a candidate for a merger with Schwab or TD Ameritrade, there are other firms, banks and wealth managers that we think E-Trade might fit in with longer term."
Meaningful overlap
Wilson says RIAs want choice and diversification.
But Bettinger says not all RIAs want choice and some would prefer one custodian. He says there are security reasons for choosing just one custodian rather than having a few custodians.
When asked how many RIAs overlap and use TD and Schwab, he said he wasn't sure. "It's early for us to know the precise number. We do know there is a meaningful overlap."
He added: "Very simply, we're not entering into this with a preconceived notion of the way this integration will go. We're entering into it as we do everything at Schwab with a focus on what's going to be best for the client, what is through clients' eyes, and then we intend to deliver that to them." (This quote was added after original publication of the article.)
No doubt every RIA principal's wheels are turning about whether to seek the relative certainty of another custodian or just let the dust settle on the first major wave of RIA custody consolidation in the maturing industry.
Tibergien suggests the former.
"If I'm an advisor, do I want to feed the monster that eventually eats me?"
---
---
Mentioned in this article:
---
---
---
Peter Giza
November 26, 2019 — 6:19 PM
We would all be fooling ourselves to think that this hasn't been in CS' strategy for quite some time. In such chaotic times it would be equally foolish to jump to decisions, just as it would during spotty market volatility, to make a knee-jerk reaction as to whether or not to stick with CS/TDA - at least until the dust settled and things are less chaotic. In my experience working with all firms of all sizes and types that are multi-custodian approximately 60% custody at CS and TDA. I am one small data point but I've heard that number commonly from many other sources. Also that is from several types companies that I have been associated with from trading to UHNW reporting. All I can say at this juncture is hang onto your hats everyone because it's going to be one heck of a rodeo. Pete Pete Giza | CPO | AdvisorPeak
John Mannix
November 26, 2019 — 6:59 PM
What a great and much deserved win for Pershing Advisor Solutions. Mark Tibergien and his team are the only true partner with RIA's and it has been that way for a long time. How and why advisors work with Fidelity and Schwab is absolutely absurd. Just look at their recent advertising aimed at the wealth management clients that we all work so hard to attain and retain. Keep up the great work Pershing and thanks for being a great partner!
---