'Chuck' Schwab recently called takeout of a discount brokerage rival a 'logical conclusion' and promised to strike at the 'right' price.
Brooke's Note: A great competitor can not only execute but disguise its intentions until its adversaries have no time to react. If this Schwab-TD deal is for real, Chuck Schwab will have taken out a fierce competitor, added great scale and minimized redundancy in broad daylight without setting off one motion alarm. Even after he took Schwab to zero commissions and brought TD Ameritrade down to a more palatable stock price in the bargain, none of us saw this follow-on punch coming. So what took Chuck so long and why now? What Schwab can now do on the retail side is provide RIA service at almost any level -- from robo to robo-and-human to branch help to full-blown dedicated advisor. That took Schwab a long time. It's something TD Ameritrade hasn't done but got away with when commissions were still $4.95. TD's inability to create robust, branded wealth services and investment products means all those TD customers who now pay zero commissions are of little use to TD but of potentially great use to Schwab. Chuck can absorb them into a recurring revenue relationship where pricing pressures are minimal. TD CEO Tim Hockey can not. So, it seems, Chuck and Tim have made a deal so that TD can monetize all its financially obsolete trading clients before they just leave on their own. It'll all be shocking if TD gets absorbed into Schwab because we didn't see it coming. But it'll sure make sense once it's a fait accompli.
The Charles Schwab Corp. shocked the RIA world by reportedly inking a $26 billion deal for TD Ameritrade that vaults the combined RIA custodian to $2.1 trillion in managed assets and signals the arrival of long-expected industry shakeout.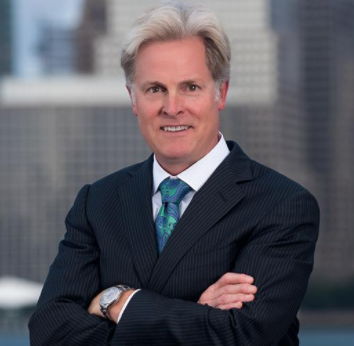 In what sources are calling a likely controlled leak to CNBC, the San Francisco-based broker-dealer is presumed to be swallowing whole its largest publicly traded rival.
Schwab CEO Walt Bettinger will run the combined firm, should the deal survive the scrutiny of antitrust regulators, according to the cable network.
Steve Boyle, TD's current CFO, will step in as interim CEO once current TD CEO Tim Hockey departs in February. That latter detail about Boyle convinced observers the deal leak was intentional.
The bold move caught the industry off guard.
"TD Ameritrade acquiring E*Trade I would have said I expected," says J. Thomas Bradley Jr., former CEO of TD Ameritrade's retail business who left two years ago. "This would be a blockbuster deal. This would shock a lot of people."
Indeed, the industry consensus suggested Schwab's squeeze play would prompt a shotgun wedding between TD and No. 3 E*Trade. Now, the bulls eye is on E*Trade and how long it can survive as an independent in a zero-fee trading world.
Schwab struck out of blue last month when it ended commissions on stock and ETF trades. TD was forced to follow suit, which may have been a catalyst that helped bring the company to the bargaining table. See: Charles Schwab & Co. brings 'start-up'-style disruption to the $20 trillion mutual fund industry by zeroing out free fractional-share trade ticket charges
Shrinking fees and commissions, a burgeoning trend over the past few years, have put the squeeze on discount brokers. They've been scrambling to come up with new revenue streams. An industry shakeout has long been predicted, but industry observers didn't expect it to happen this soon, or on this scale.
The single-source CNBC report was enough to convince Wall Street a deal is in the works. TD Ameritrade shares jumped 16.92% while Schwab shares spiked a solid 7.33% -- a sign the Street believes Schwab is getting a bargain price. E*Trade's shares fell 9% on the news of the Schwab-TD tie-up.
The deal, which could be formally announced as early as today (Nov. 21), would create a titan with $5 trillion in administered assets, with about 40% of those assets held on behalf of RIAs.
Dear price
But RIAs may pay a dear price for the loss of fierce competition between the Avis and Hertz of custodians, says Timothy Welsh, president of Nexus Strategy, in an email from Australia.
"This is not good for advisor choice, nor innovation in custody," he says.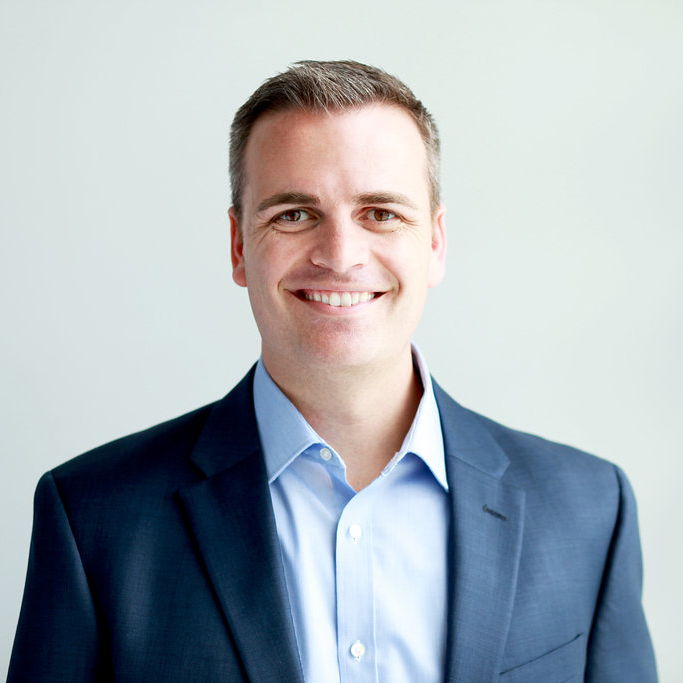 "Competition from TDA made everyone up their games, and with that pressure removed and now one massive custodian that results, I do believe it will slow innovation.
"It is also very sad for the loss of the TDA culture. They were always a breath of fresh air in a fairly dry and boring space. The inevitable collateral damage that happens from these massive mergers is always culture, but hopefully that TDA spirit will infect the integrated custodian colossus."
Schwab's decision to purchase TD will have major ramifications for rival custodians and RIAs alike.
On the custody side, it's going to rock the remaining incumbents, Fidelity and BNY Mellon's Pershing. The latter is going to get squeezed into irrelevance, says Will Trout, senior analyst at Boston-based consultancy, Celent, via email.
"We're going to be speaking about the 'big two' soon, as Pershing is going to have a hard time staying in the game."
I think Abby Johnson just took another look at her war chest [too]," Trout adds. See: One big casualty of Fidelity Investments' buckle on zero-fee commissions may be the zero-fee RIA custody tailwind of three decades duration.
"RIP E*Trade and Pershing for RIAs," says Jason Wenk, founder of start-up custodian Altruist, in a tweet.
Aggressive push
Bradley disagrees and says Pershing will likely benefit from this disruption -- albeit not as much as Fidelity. Many RIAs who used TD as a place to diversify custody will undoubtedly look to both Fidelity and Pershing as a default, he adds.
"If I'm Fidelity, I'm ecstatic right now," he says. "I think you'll see an aggressive push by Fidelity and Pershing."
On the RIA-side, unless they're willing to go downmarket to smaller, less-recognizable brands, advisors just lost a hell of a lot of bargaining power, Trout continues.
"I am certain Fidelity is going to start charging advisors for custody services ... and now Schwab can and will as well. It's equally clear that generally they will start to be a lot more frugal with their advisor networks."
"This industry is turning into an oligopoly, which is not good for RIAs," tweets Ryan Hughes, founder and portfolio manager for San Diego, Calif. RIA, Bull Oak Capital. "At some point, the costs will increase, innovation will decrease, and there will be few options for us. We don't need to be beholden to a custodian."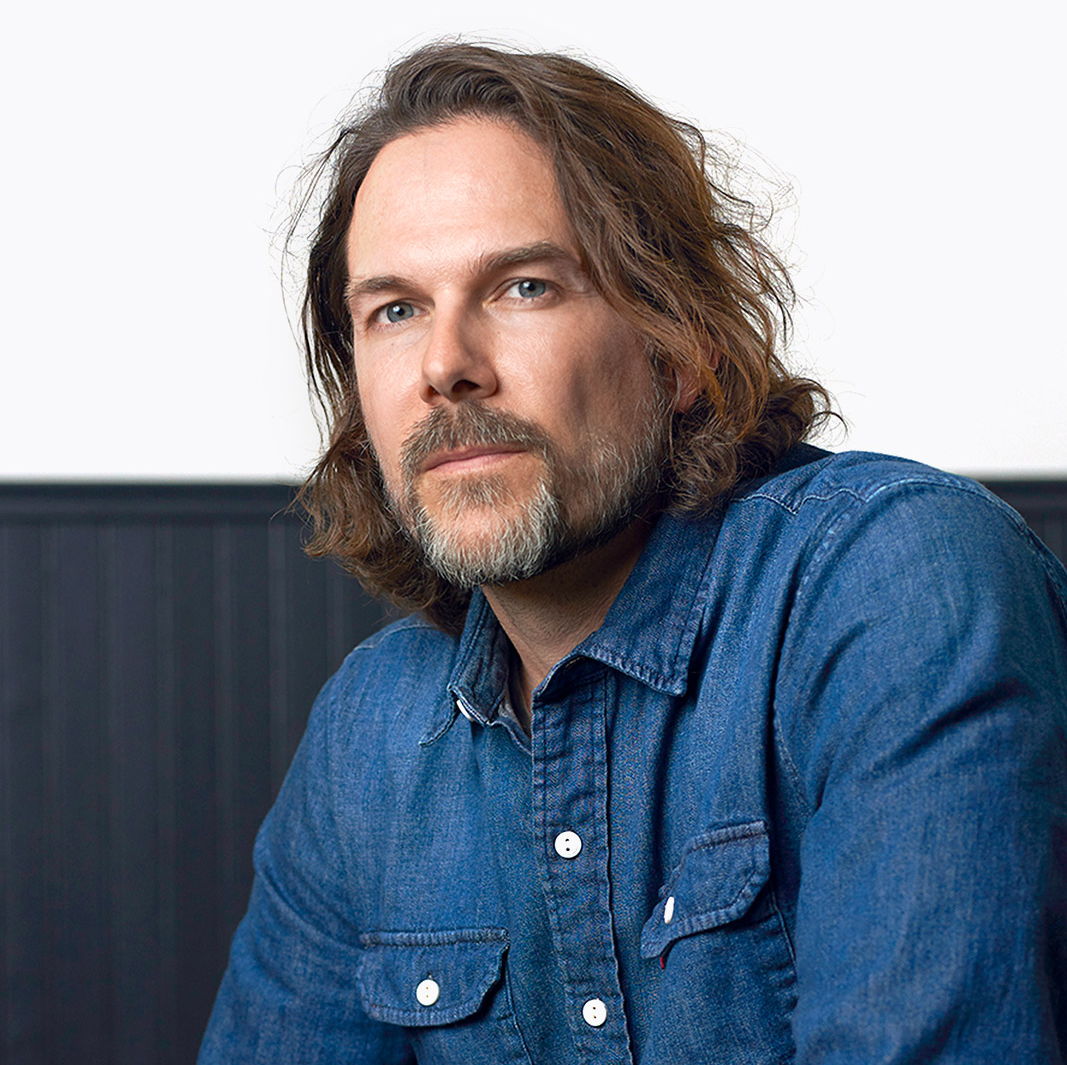 TD's acquisition is a big loss for fiduciaries too, adds Thomas J. Manetta, wealth advisor at San Francisco, Calif.-based RIA, Perigon Wealth Management, in a series of tweets.
"TD [was] it and now it's gone. Schwab and Fidelity (less so) are riddled with internal conflicts of interest when it comes to RIAs ... [and] the "race to Zero" has made these behemoths "data" centers."
Much will come down to M&A execution - an area where Schwab's track record is checkered, Welsh says.
"Schwab has never done a large-scale acquisition successfully, ever," he says.
"Their only one of size was US Trust, which they had to un-do a few years later. Thus, TDA advisors and their clients are about to experience those hiccups, dropped balls, technology outages and more that all emanate when you slam two businesses together and rationalize people and technology."
There is a chance that the merger could actually go very smoothly, Bradley contends. TD Ameritrade is fresh off buying Scottrade, and Ameritrade before it, and doing a very good job. If Schwab taps that expertise, a new "TD SchwabTrade" could emerge fairly seamlessly.
Checkmate
Word of the likely TD purchase comes just six weeks after Schwab hobbled TD by forcing it to abandon 25% of its revenues overnight to keep pace with Schwab's Oct. 2 decision to slash trading commissions. See: After Vanguard instigated commission war in June, Charles 'Chuck' Schwab steps up to challenge in brilliant counterstroke that paints bull's eye on custody rivals in zero-sum showdown.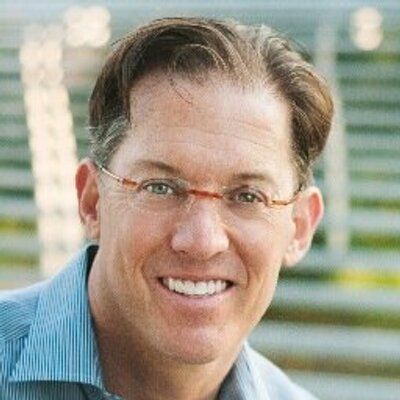 TD shares tumbling 28% overnight. Although Schwab is set to pay an 18% premium on TD's Nov. 20 share value, the sum is a premium of just 3.6% on TD's pre-zero-commissions market-capitalization.
Check and mate, says Jud Mackrill, chief marketing officer of Omaha, Neb.-based RIA, Carson Group, in a tweet discussing the news.
"Schwab dropping commissions to cut profits by 6%--forcing TD's hand to drop theirs, costing them 25% --only to buy them, is the deal of the year."
Indeed, it's executive chairman Charles 'Chuck' Schwab's latest power play in a career marked by disruptive innovation. See: Charles Schwab, a true American oligarch, shows no signs of slowing at 82, throwing his substantial fortune behind Donald Trump, hard-right politics and his continuing financial services revolution.
Within days of slashing trading commissions, Schwab gut-punched the mutual fund industry by ending commissions on fractional trades. See: Charles Schwab & Co. brings 'start-up'-style disruption to the $20 trillion mutual fund industry by zeroing out free fractional-share trade ticket charges.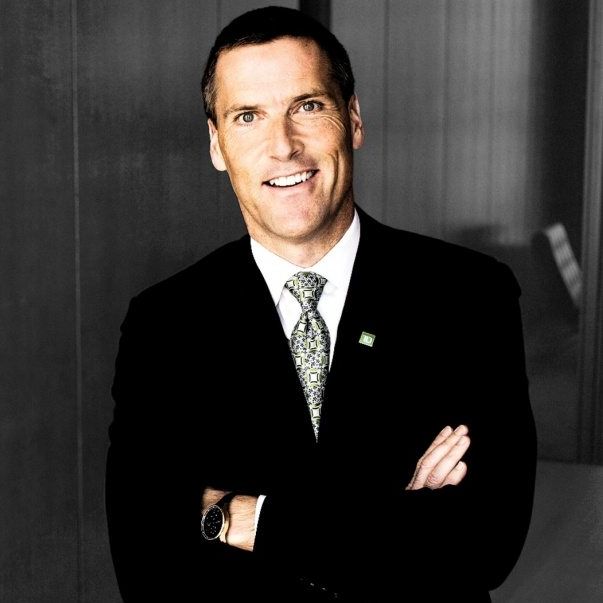 "I'm literally shocked ... Schwab's acting like a start-up right now ... [and] this is fantastic news, unless you're a fund company," said Damon Deru, CEO and founder of Layton, Utah-based rebalancing vendor, AdvisorPeak, after the move was made Oct. 21.
Ten days after that, the firm lit a fire under small and midsize mutual fund companies by putting the squeeze on critical data it provided for free to funds to identify top-clients, track fund performance and measure RIA demand.
The broker-dealer took the action as part of a radical restructuring of OneSource, its zero-commission mutual fund supermarket. See: Charles Schwab & Co. makes mutual fund owners fume by denying access to critical RIA asset data; some call it a 'cynical power play;' Schwab calls it a OneSource streamline.
Both TD and Schwab did not respond to a request for comment, but Schwab's decision to snap up its rival at a discount of 16% on its 52-week February high of $57.88 should come as no surprise.
Quickly vindicated
Last month, Schwab signaled that he'd snap up a rival retail brokerage--at the "right" price.
Consolidation is the "logical conclusion," he told CNBC's Bob Pisani. "Certainty at the right valuation, we would do it, but we are really strong and very independent the way we do things, and so if it happens that it's appropriate for our shareholders, we will do it."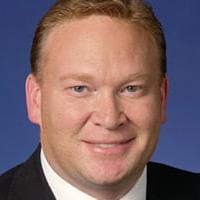 The deal gives Schwab mega-power beyond scale, writes Bloomberg Intelligence analyst, David Ritter, in a note. "[It] expand[s] Schwab's roster of active traders and solidif[ies] its leading position serving independent advisors."
It also vindicates Chuck Schwab's decision to get the leap on rivals with zero commissions.
Initially, the move spooked investors, given commissions brought in as much as $100 million a quarter to Schwab. But strong earnings figures and a huge jump in asset in-flows since the announcement have turned sentiment bullish.
Yet there's also a defensive-side to the acquisition. In addition to having to bear the cost of lost trading commissions, Schwab and other custodians have been hit hard by falling interest rates. Schwab earns as much as 57% of its revenues from the interest spread on client funds deposited in its proprietary bank. TD generates 24% of its income from the same source.
A union of the two firms solves the problem of declining revenues in one fell swoop, director of financial services research at NYC consultancy Argus Research, Stephen Biggar told Reuters. "This is largely about scale. I believe a merger could present substantial cost synergies."
TD squeezed
In TD Ameritrade's last earnings call, Oct.21, outgoing CEO Tim Hockey admitted that Schwab's zero-cost trading move devastated his firm, but would ease the search for a new CEO.
"Nobody wants it to happen on their watch; well, it did on my watch," Hockey said. "But I can tell you that's now gone away. So having a new CEO come in, I think just made it easier to attract them."
Dennis Gallant, research director of Boston-based consultancy the Aite Group, told RIABiz last month the speed of the two firms' response to Schwab's Oct. 2 trading bombshell indicated the scale of the trouble they faced. A major change was in the offing, he said. In contrast, Fidelity waited eight days before it followed Schwab's lead.
"[TD and E*Trade] acted within hours, whereas Fidelity thought about it, then acted ... so it was less the chicken ... If someone responds within an hour, it shows a real level of fear." See: One big casualty of Fidelity Investments' buckle on zero-fee commissions may be the zero-fee RIA custody tailwind of three decades duration.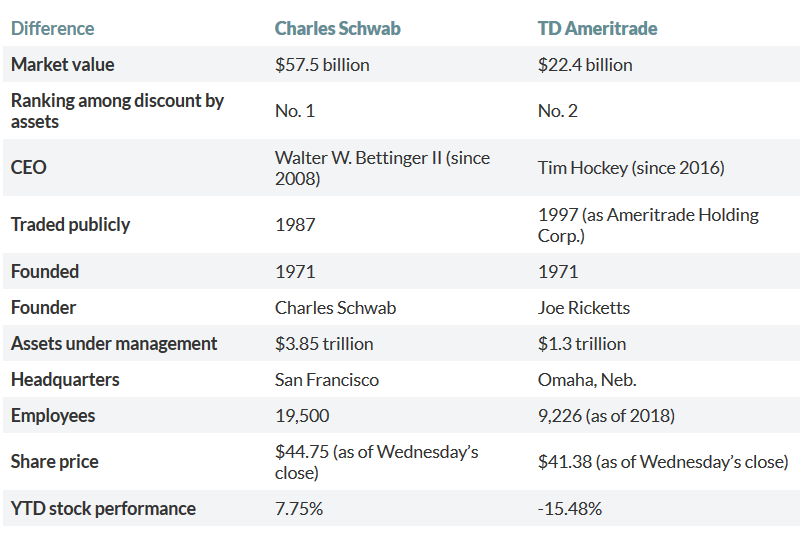 When Hockey, 56, took the reins at TD in Jan. 2016, he slowly began to put his stamp on the firm. Most of all, he wanted TD to compete more with RIAs. This move caused an uproar, forced Hockey to backtrack, and eventually cost him his job.
Now, however, by coming under the Schwab umbrella, TD is likely to do another U-turn.
Schwab makes no apologies to RIAs for competing with its own branded fee-based wealth management services and TD's transactional accounts -- like those of USAA -- will be ripe for Schwab's picking and conversion to higher-margin offerings,
The union of the two firms combines the nation's No 1 and No. 2 (by assets) discount brokerages. The joint firm will have a headcount of approximately 28,000, before any future staffing cuts.
The combined number of RIAs under the Schwab umbrella may be closer to 10,000 once the deal is done. Thousands of Schwab's 8,000 reported RIAs and TD's reported 7,000 RIAs likely use both custodians.
Still it's a staggering number.
"Over half of TD Ameritrade's advisors are single custodian, so I would say that Schwab hits the big 10,000-RIA mark!!!" writes Welsh.
Schwab manages about $3.85 trillion in client assets, $1.5 trillion of which it holds on behalf of RIAs. TD manages $1.3 trillion and $600 billion from RIAs.
---
Brooke Southall and Lisa Shidler also contributed to this report.
---
---
Mentioned in this article:
---
---
---
Pete Giza
November 22, 2019 — 4:41 PM
Oisin, A chaotic rodeo ride to say the least. Damon Deru and I were at the InvestmentNews Future of Financial Advice conference in NYC this week when we received the stunning news. We had just been discussing last week what Schwab's next move would be. W knew it would be a big one because it was clear they were one a strategic tear. But neither of us expected this. However, looking back over the events of the past few weeks with 20/20 hindsight we saw the announcement of zero trading fees, fractional share trading aka the declaration of war on funds and now the acquisition of TD. This leaves us with the obvious question "what's next?" Or is there anything magnanimous left to announce? I think one needs to step back from all of the chaos and look at the core strengths and history of each of the players on the board. Schwab's investment vs TD's banking focused roots and we have to consider Fidelity and BNY/Pershing's next moves. In addition we have to look at what their goals are in the long run. Are they looking to even the playing field in the world of custody and captivating the RIA audience? Is their real focus on clearing? You need to consider each players entire business and what strategic moves they have made over the past 24-36 months that affect major sources of long term revenue. Personally I think, while not a custodian - yet, Envestnet is the one to keep a close eye on. The disruption is a fantastic playing field of opportunity if you can navigate through the wake of each juggernaut decision passing by your little tug boat. Pete Giza | Chief Product Officer | AdvisorPeak Inc
Jeff Spears
November 22, 2019 — 12:17 PM
Consolidation is a business reality that needs to benefit clients as much as it does shareholders. Merger integration needs be be more than cost savings. Chuck should call Jamie and ask him how he has done it.
brooke southall
November 22, 2019 — 5:43 AM
Thank you for saying that, Chris! (Us journalists need positive reinforcement much as anyone. Maybe more.)
Chris Madril
November 22, 2019 — 5:16 AM