James Gold: We all know that capital tends to dry up. We're fully capitalized and ready to go.
Brooke's Note: In 2013, the peak of roll-up media mania, Raymond James did a remarkable thing, backing roll-up, start-up Steward Partners to the hilt without asking for a single ownership share. We assume the broker-dealer looked after itself and got all kinds of hidden benefits in return. One never knows. But it was one cut of the advisor spectrum where RayJay had no presence. The B-D barreled in simply as a very benevolent big brother. There has been little to report since then. But in the past year, Steward's growth ignited, and it added more billions in assets than all its previous years combined. This time a new $50-million investor was an outsider, but Raymond James is having to do one more gut check as the model morphs straight toward its own 1099 channel. For now, it's giving the all-clear to a success, from which it may, or may not, get any mighty return. CEO Jim Gold is having a Midas-touch moment.
When Steward Partners Investment Advisory LLC, raised $50 million from private equity earlier this year, it immediately used half the money to cash out early internal shareholders -- but not because the company isn't growing and morphing like crazy.
Steward has grown from 60 to 115 advisors, with 19 advisors, six new offices and $13 billion in assets added this year, according to CEO Jim Gold. The ADV shows $5 billion but the executive says the firm grew mightily since it got filed earlier in the year.
$20B or bust
Not that it's nearly enough. "We're laser-focused to get to $20 billion by the end of 2020, " he says.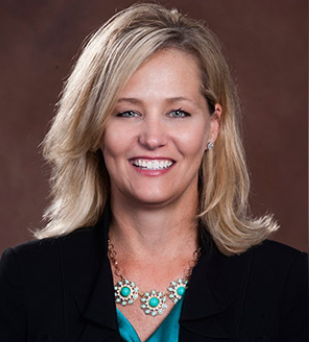 Since its 2013 founding, Steward has technically been an office of supervisory jurisdiction (OSJ) under the custodial and capital wing of Raymond James. But Salt Lake City-based Cynosure Group -- also a backer of Brent Brodeski's roll-up efforts -- bought a minority stake in April and became the first outside private-equity owner.
Now, it's allowing new advisors to come aboard without becoming employees or partners under what many call a "1099 model." The reference is to the IRS tax code for independent contractors.
"Having this affiliate model truly opens up the spectrum for us," Gold says. "I think it'll accelerate our growth. I think we'll grow more quickly."
After declining private-equity capital for six years, Steward execs hedged their bets amid a growth surge and in a spirit of caution.
"We all know that capital tends to dry up. We're fully capitalized and ready to go," Gold says.
Win-Win
The new 1099 model competes even more directly with Raymond James, says Louis Diamond, principal of Diamond Consulting.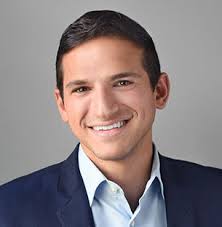 But Raymond James gains more than it loses.
"If Steward wins then Raymond James wins. While it may seem like a competing model, it's a different flavor of Raymond James," Diamond says. See: Raymond James bids to be the Goldman Sachs of RIA M&A through acquistion Silver Lane -- and it might just work
"It was a smart move to add a 1099 model. It gives them a greater opportunity to recruit advisors to the firm. It has resonated with a ton of people."
In the race to recruit advisors, RayJay provides loans -- forgivable and not forgivable -- as sweeteners.
Jodi Perry, president of Raymond James' independent contractor division, declined to state how much Raymond James has offered in recruiting assistance.
But sources familiar with Raymond James and Steward say Steward Partners has received more than $100 million in forgivable and non-forgivable loan assistance since its founding.
"We've had a wonderful relationship with Raymond James working with them for more than six years," he says. Raymond James also has staffers who help recruit for Steward - not exclusively.
But Steward wields a recruiting and retention weapon of its own--ownership shares and proof it's serious about making them liquid.
"We're excited about the affiliate as a compliment to the W2. It opens up the ability to have a competitive offer for existing RIAs. Prior to this, we didn't have that," Gold says.
When Steward raised the Cynosure money last April, the company took half ($25 million) and completed an internal tender offer – giving each person liquidity on their ownership. Of the 225 partners, the majority accepted, says Gold.
"There were no special terms. Everyone got the same value," he adds -- a subtle dig at early roll-up owners who awarded preferred shares to managers and common shares to advisors that, in some cases, proved worthless.
Creative tension
When it was founded, Steward promised to very much stay in its own lane. Once envisioned as an elite unit clustered predominantly in the Northeast, the sprawling firm now has its sights set on more advisors and locations. It just opened an office in Austin, Tex., this year.
The geographic expansion created some tension between Steward and Raymond James, says a source who asked not to be named. In some cases, Steward placed an office right across the street from a Raymond James office. But both Gold and Perry say the two companies are able to work together.
What drove the evolution of a more national model was interest from outside the Northeast that Steward executives didn't want to forego.
"The response from the advisor community to the Steward model was stronger than we initially expected, and we quickly realized the business opportunity here was far greater than originally planned," he says.
Gold says the company has $8 billion in its corporate RIA and total assets of $13 billion. The most recent ADV shows about $5.1 billion. Gold says the company's advised assets have grown radically since the ADV was filed.
Although the firm was originally started by Morgan Stanley alums Gold and Mike Maurer, a bruising internal dispute caused Maurer to leave the firm in 2017. See: How Ex-Morgan Stanley powers are rolling up ex-colleagues and how big Raymond James cash fits into the picture
Bitter recriminations
Gold and two other Steward directors sued Maurer and Ari Wilkenfeld in the Federal District Court of the District of Columbia seeking arbitration over alleged defamatory statements about Steward. Neither Gold nor Maurer were willing to discuss the lawsuit.
In the nasty legal battle, the suit alleged that Mauer used corporate funds for outside purchases such as furniture. In his responses, Mauer denied the charges and countered with litany of accusations including that Gold spent money on a company advertisement without permission.
In the end, on May 20, 2017 Gold, Maurer and Wilkenfeld voluntarily dismissed all claims without prejudice against Mauer.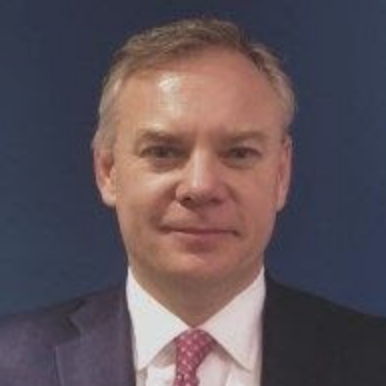 Better than good
Maurer, now chairman and CEO of DLP Global Advisors, a management consulting firm, declined to discuss whether he still owns part of Steward. But he still speaks about it with proprietary pride.
"I think it's a huge opportunity for folks that were former W2s to become 1099s," he says. "Steward stands out in the industry. The positives are they've become a national name brand. They believe in a culture of caring and it translates to many little things."
The partnership with Raymond James is better than good, Maurer adds.
"It's been a remarkable relationship with Raymond James. I decided on them because of the culture and the people. They were forward thinkers," he says.
Maurer also is confident that Steward's equity program is a major advantage over other firms.
When the company raised money, it gave the advisors a valuation on the firm. Gold won't state how much the firm value was listed or how much advisors reaped for their equity.
Anyone who elected to be a part of the liquidity event still holds the majority of their shares in the firm, Gold explains.
He also says the firm has incentive programs for advisors to increase their equity over time. The equity offer was available to 225 partners - including the 115 advisors as well as staff and management.
Letting advisors cash in on equity is a morale boost, especially when advisors at some private firms fear their equity shares are like phantom stock, says Diamond. "They kept true to their word that equity is valuable. They proved out their model has real value."
Going forward, even the 1099 advisors will also gain equity stakes, Gold says.
Key Hires
Under the new 1099 model, advisors will join Steward and use its technology, compliance and other resources while running their own shop.
With its expansion, Steward is making key hires. This fall, Steward hired Doug Kentfield, a former Morgan Stanley executive, to be its first head of wealth management. Kentfield will oversee the firm's 21 offices.
Kentfield had a stint at E.F. Hutton in the 1980s and moved onto Smith Barney in 1988.
He was there until 2009, and after Smith Barney merged with Morgan Stanley, he served as head of wealth management for its western division until 2014. He was at NextShares Solutions from 2015 to 2018.
Steward also moved up Jeffrey Gonyo to serve as head of recruiting, a newly created position at the firm. Previously, he had been a divisional president and wealth manager.
Perry said Raymond James will keep up its end of the bargain as capital and custody provider. "We look forward to continuing our strong partnership and supporting them and their advisors as they continue to grow."
---
---
Mentioned in this article:
---
---
---
Jeff Spears
November 20, 2019 — 5:27 PM
We need to follow the profitability $. When the structures are confusing we need to adopt the poker statement of identifying the sucker.
The truth
November 19, 2019 — 2:48 PM
do some real reporting why was Jim Gold fired from Morgan Stanley